The new NatGeo Colorado Trail map adds to Gaia GPS long distance topographic map collection.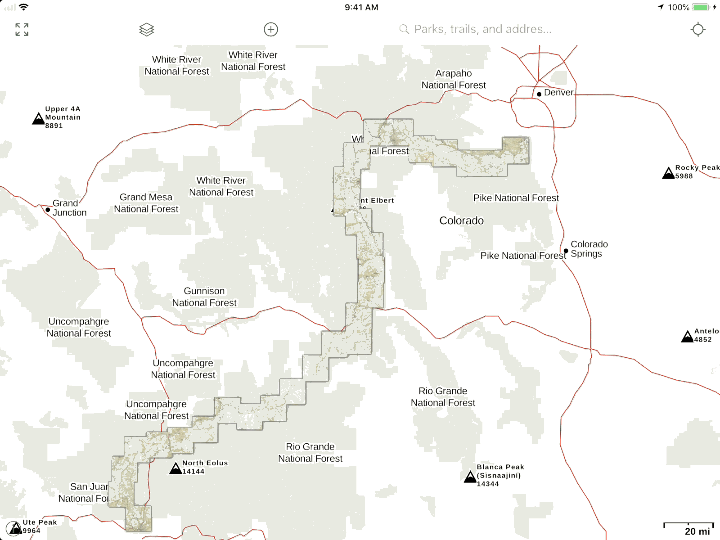 What is The Colorado Trail?
The Colorado Trail traverses 486 miles through six national forests, six wilderness areas, and eight mountain ranges from Denver to Durango. The trail dips as low as 5,500 feet outside of Denver until reaching its highest elevation of 13,271 feet in the San Juan Mountains. A hiker traveling the entire length of the trail will gain (and lose) roughly 89,000 vertical feet.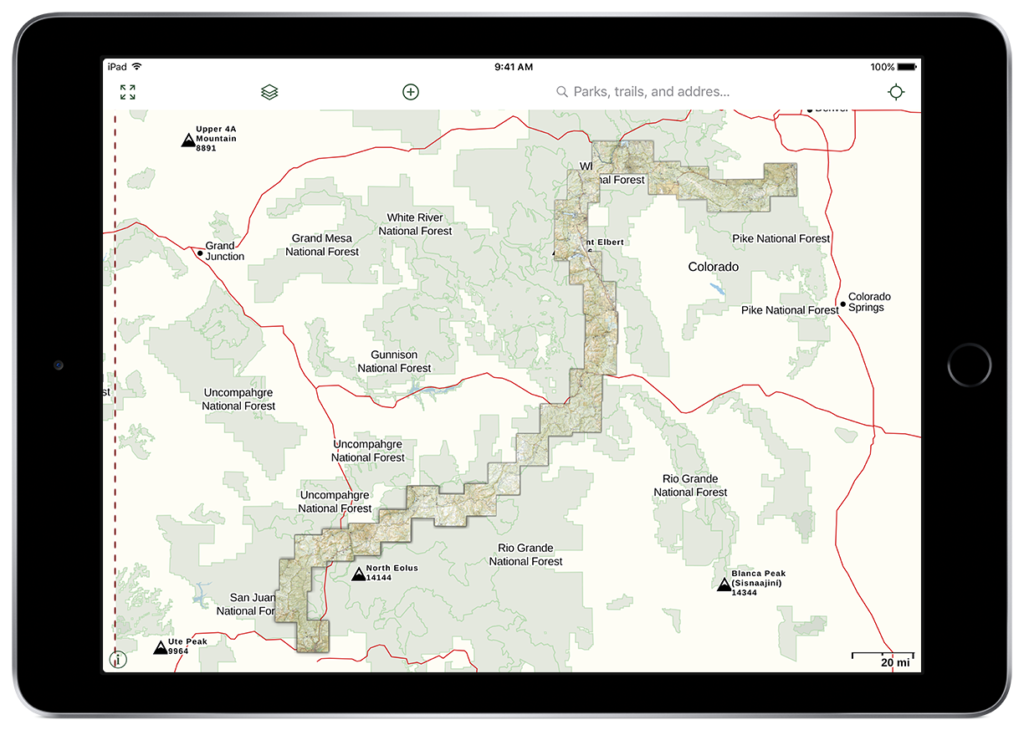 Hikers, mountain bikers, and horseback riders can all enjoy access to the trail – though some areas are off-limits to bikes and stock animals. The breathtaking mountain views throughout the trail are endless since hikers stay above the tree line. The trail passes through historic mining towns and sections of ancient Indian trails. Resupply stops include decent sized grocery stores and resupply areas along the way.
The Colorado Trail was completed in 1987 by the stewardship work of the Colorado Trail Foundation and the U.S. National Forest Service. Both organizations continue to maintain the trail today.
National Geographic Colorado Trail map details
The map provides details about water sources, campsites, trailheads, and where mountain bikes are permitted on the trail. The map annotations will make the time on the trail more enjoyable.
The Colorado Trail coverage includes: National Geographic Map 1201 :: Colorado Trail South, Durango to Monarch and Map 1202 :: Colorado Trail North, Monarch to Denver. Both maps copyrighted in 2017.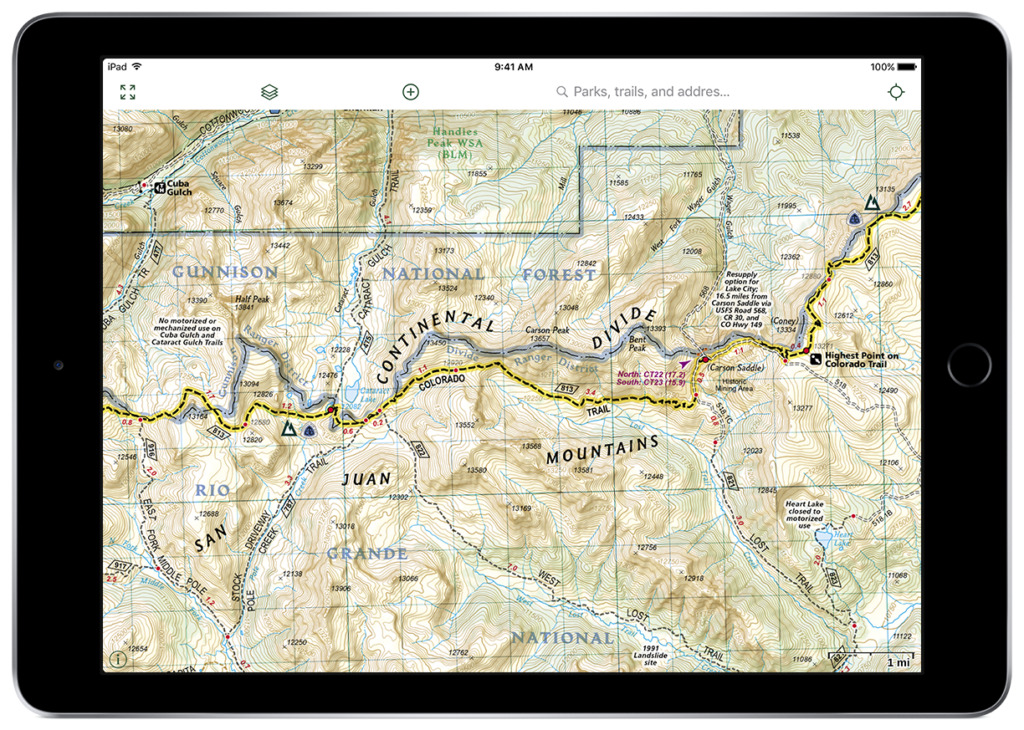 How to add the Colorado Trail map
Add the Colorado Trail maps in Gaia GPS to use them on your smartphone anywhere you go. Supplement the map with your own tracks and waypoints to create a truly customized and detailed view.
To get started:
Step 1: Open the Layers menu (iOS/Android/GaiaGPS.com) and navigate to the "Premium Base Maps" section. Turn on the "NatGeo Colorado Trail" map.
Step 2: From the Map Sources menu, select the "NatGeo Colorado Trail" map source.
If you use an Android device, click here to watch an Android specific tutorial.
National Geographic long distance trail maps
Last year, we introduced National Geographic Trails Illustrated maps as a separate map in Gaia GPS.
We continue to add more NatGeo map coverage, including separate long distance trails like the Colorado Trail, John Muir Trail, and Appalachian Trail.
A Premium Membership with Gaia GPS includes the option to layer map sources and access to all of the premium map sources. Click to view the current discounts available for new Premium Members.
Featured photo by Josh Kuper.