One of the best aspects of car camping is that you can bring any fancy kitchen contraption that fits in your vehicle. Filet mignon on the BBQ, sunset margaritas poured from the blender, and homemade chimichurri can be standard camp fare if you plan your menu in advance. If you're Marco Hernandez, author of The Overland Cook and the face behind the popular offroading brand Ovrlndx, you toss an oven, yes an oven, in your kit and slow-bake a roast while you make your way towards camp.
"By the time we get to the camp, I just open that oven and dinner is ready," Marco says of his new 12-volt oven. "I think this is going to be a game-changer."
Marco admits that not everyone needs an elaborate kitchen set up to cook mouthwatering meals at camp. He explains on the Gaia GPS Offroad Podcast this week that some of the best meals can come from cooking burritos under the hood of your Jeep. You read that right. Marco has cooked burritos on his engine.
A Baja California native, Marco shares his famous south-of-the-border recipes. From his traditional birria taco recipe to his secret ingredient for delicious salsa, Marco dishes out his tips for serving up gourmet meals out on the trail. Plus, Marco breaks down all the gear and upgrades on his new brand new Jeep 392, dubbed by the manufacturer as "the quickest, most powerful Wrangler" ever made. Marco confirms that his new Jeep has power.
You can pick up a copy of Marco's book The Overland Cook (available in English and Spanish) on his website ovrlndx.com and follow his YouTube channel to watch Marco in action.
Impress your friends on your next camping trip with Marco's famous and easy-to-make chimichurri recipe, an Argentinian sauce that tastes great as a topping for meats or spooned over toasted sourdough bread as an appetizer.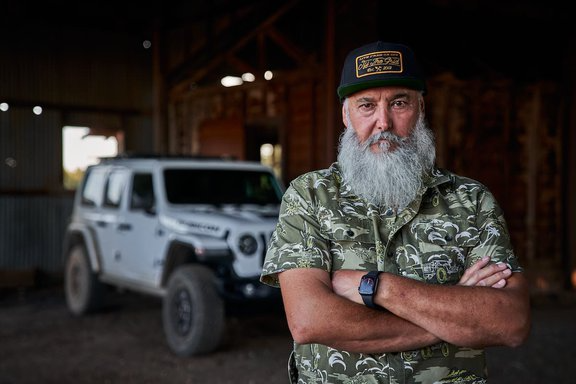 Get Marco's Chimichurri Recipe
3 bunches of parsley, finely chopped
2 cups of olive oil
1/3 cup of red wine vinegar
8 cloves garlic finely chopped
2 tablespoons dried oregano
1 tablespoon paprika
1 tablespoon red pepper chili flakes
a pinch of salt
Step 1: Combine parsley, garlic, red chili pepper flakes, paprika, and oregano in a bowl. Mix until evenly distributed.
Step 2: Add salt, ground black, pepper, red wine vinegar, and olive oil.
Step 3: Mix until all ingredients are completely incorporated.
Step 4: Pour into a glass jar and let sit for 24 hours.
Tip: Chimichurri sits better after letting it sit for at least 24 hours. The flavors will incorporate into the mix.
Meet Wade May, Host of the Gaia GPS Offroad Podcast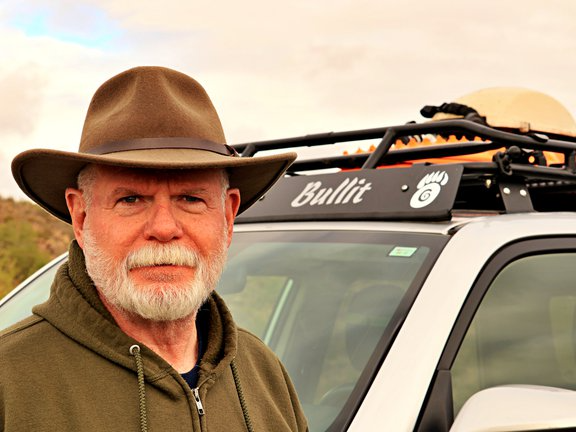 After a 43-year career of flying A-10 and F-16 fighter jets for the United States Air Force and Boeing 737s as a commercial airline captain, Gaia GPS Offroad podcast host Wade May has put his feet firmly on the ground. With over 20 years of offroading and overlanding experience, Wade constantly seeks out the serenity of remote backcountry adventures with his trusty 4-Runner, "Bullit." Between extended solo overland adventures, Wade shares the lessons learned from his broad experience in the sky and on the trail in overland workshops, classrooms, writings, and, of course, while hosting the Gaia GPS Offroad podcast.