Whether you're a thru-hiker or section hiker, use the National Geographic John Muir Trail map to help plan your JMT adventure with Gaia GPS. The premium base map includes detailed topographic information, clearly marked trails, recreational points of interest, and navigational aids.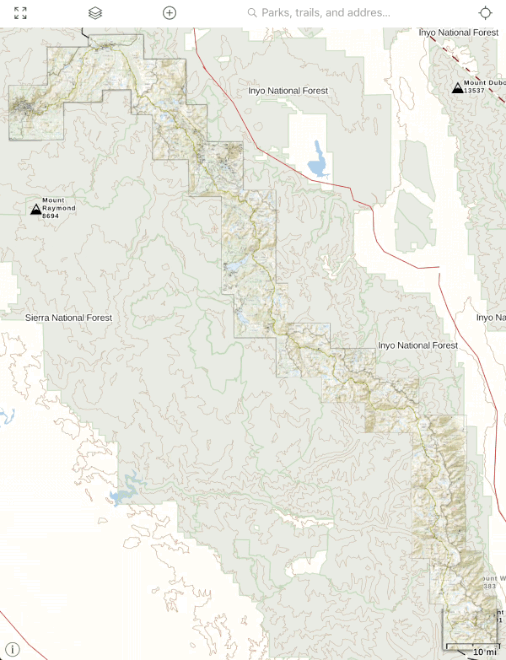 What is the John Muir Trail?
Have you wanted to thru-hike but haven't had months to hit the trail? The John Muir Trail (JMT) provides an alternative that averages 15 days to hike a total of 210.4 miles.
Located in California and named after outdoor explorer and wilderness advocate, John Muir, the JMT passes through the Sierra Nevada mountains and various wilderness areas, like Ansel Adams Wilderness.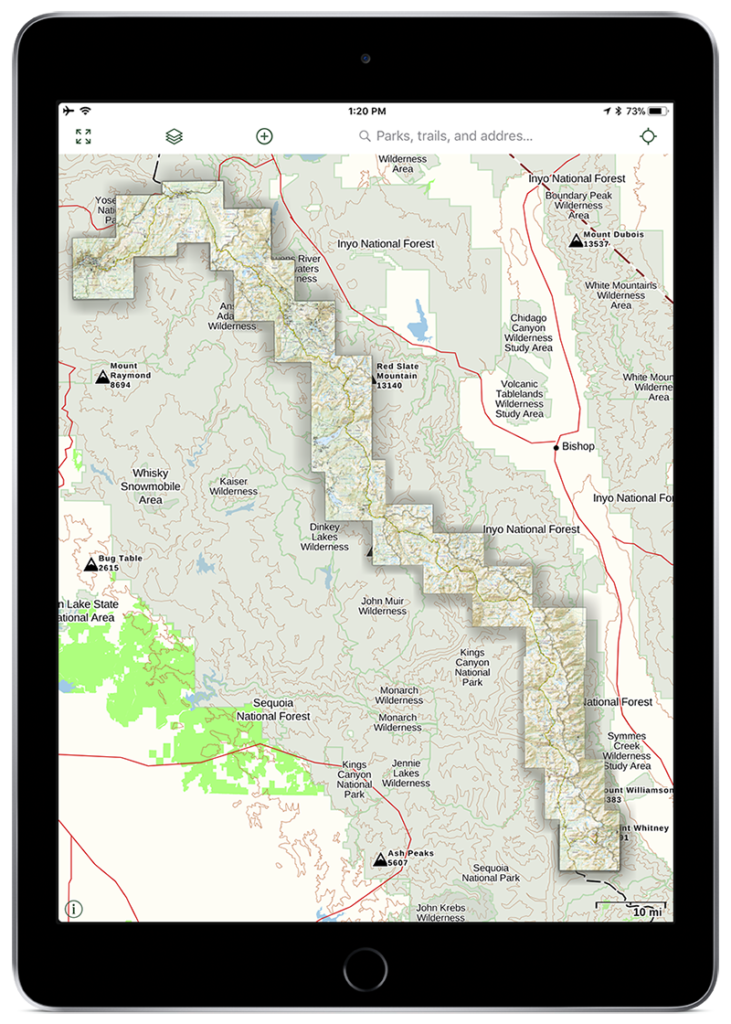 Wilderness permits are required for the trail through the national park service. If you aren't able to obtain a permit, consider section hiking portions of the trail instead.
The John Muir Trail map by National Geographic provides helpful nuggets of information on where to camp, water resources, and campfire restrictions.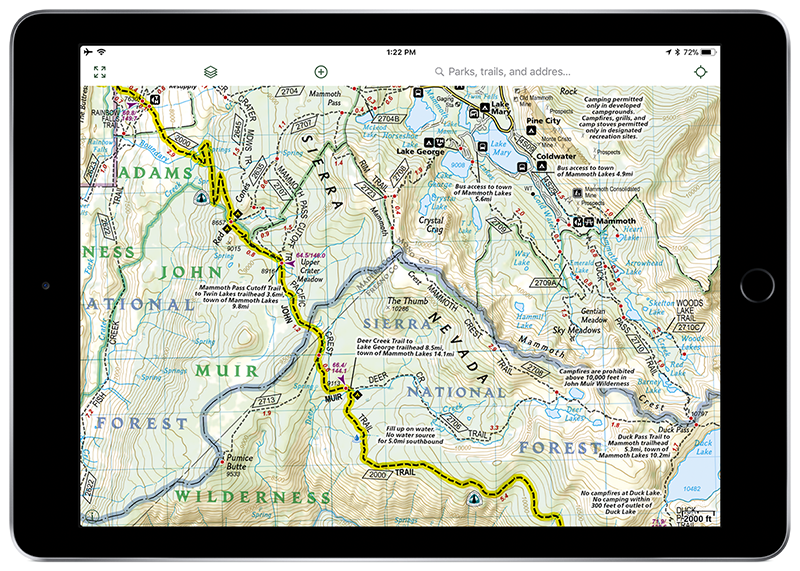 How to add the John Muir Trail map
If you use an Android device, click here to watch an Android specific tutorial.
Step 1: To check out the new map, open the Layers menu (iOS/Android/GaiaGPS.com) and navigate to the "Premium Base Maps" section and turn on the "NatGeo John Muir Trail" map.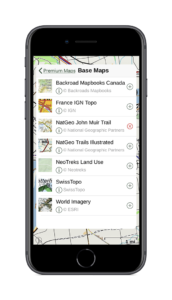 Step 2: Search "John Muir Trail," go directly John Muir Trail page, or drag map onto screen to view the yellow highlighted trail.
Step 3: From the Map Sources menu, select the "NatGeo John Muir Trail" map source.
Step 4: Download the map for offline use.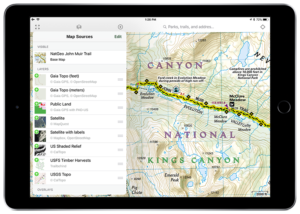 National Geographic long distance trail maps
Last year, we added National Geographic Trails Illustrated maps as a separate map in Gaia GPS.
Beginning with the addition of the John Muir Trail map, we plan to continue introducing more National Geographic long distance trail maps over the course of this year.
A premium membership with Gaia GPS includes the option to layer map sources and access to all of the premium maps. Click to view the current discounts available for new premium members.
---
Featured image by Miguel Vieira.