Whether you're a thru-hiker or day hiker, use the National Geographic Appalachian Trail (AT) map to help plan your AT adventure with Gaia GPS. This premium base map includes detailed topographic information, clearly marked trails, recreational points of interest, and navigational aids.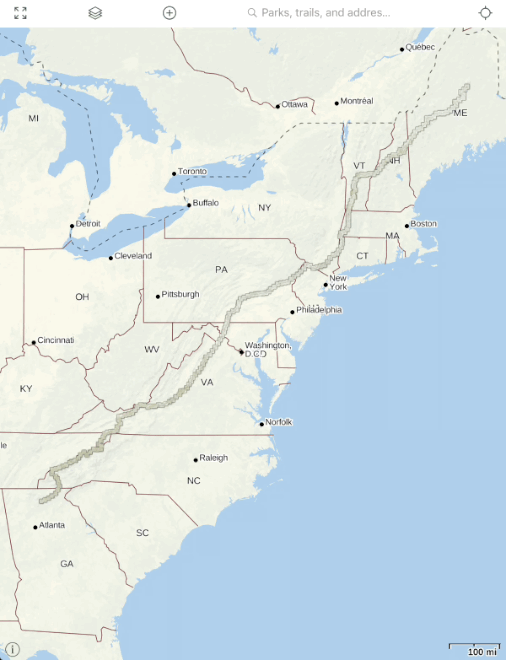 What is the Appalachian Trail?
The Appalachian Trail spans the eastern United States' Appalachian mountain range from Georgia's Springer Mountain to Maine's Mount Katahdin. The trail system navigates an estimated 2,200 miles through 14 states and is managed by the National Park Service, United States Forest Service, and the Appalachian Trail Conservancy, along with local trail clubs and partnerships.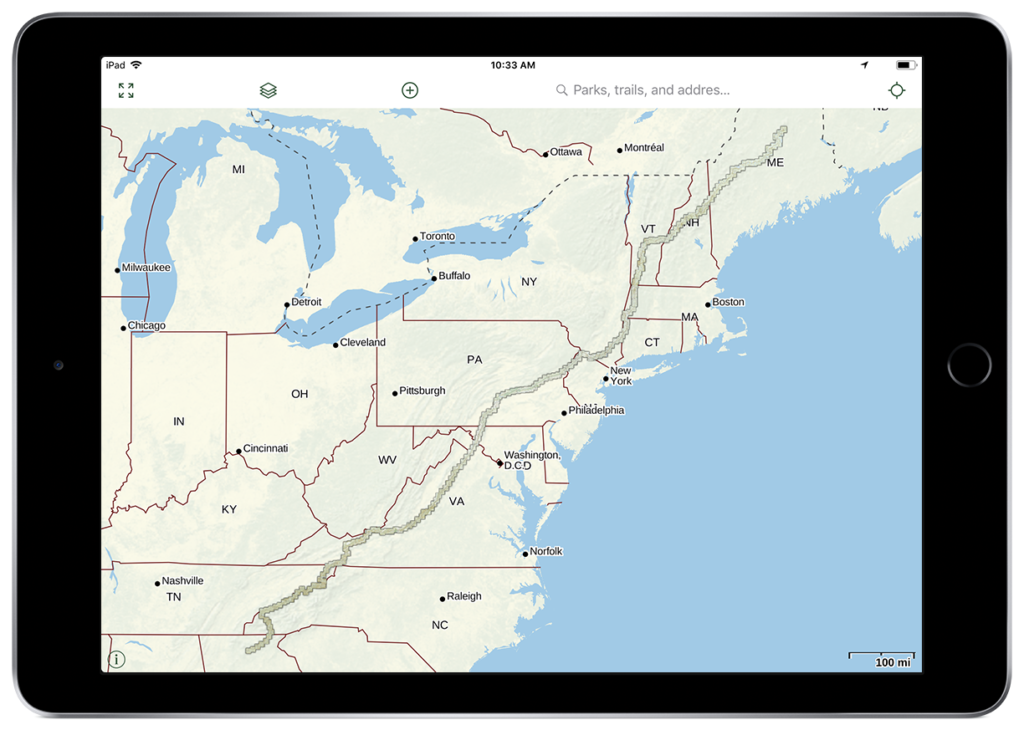 Hikers do not need permits for the entire length of the Appalachian Trail (AT), although, it passes through several national and state parks, including Smoky Mountains National Park, Baxter State Park, and White Mountain National Forest—so some entrance fees, permits, or reservations may be required.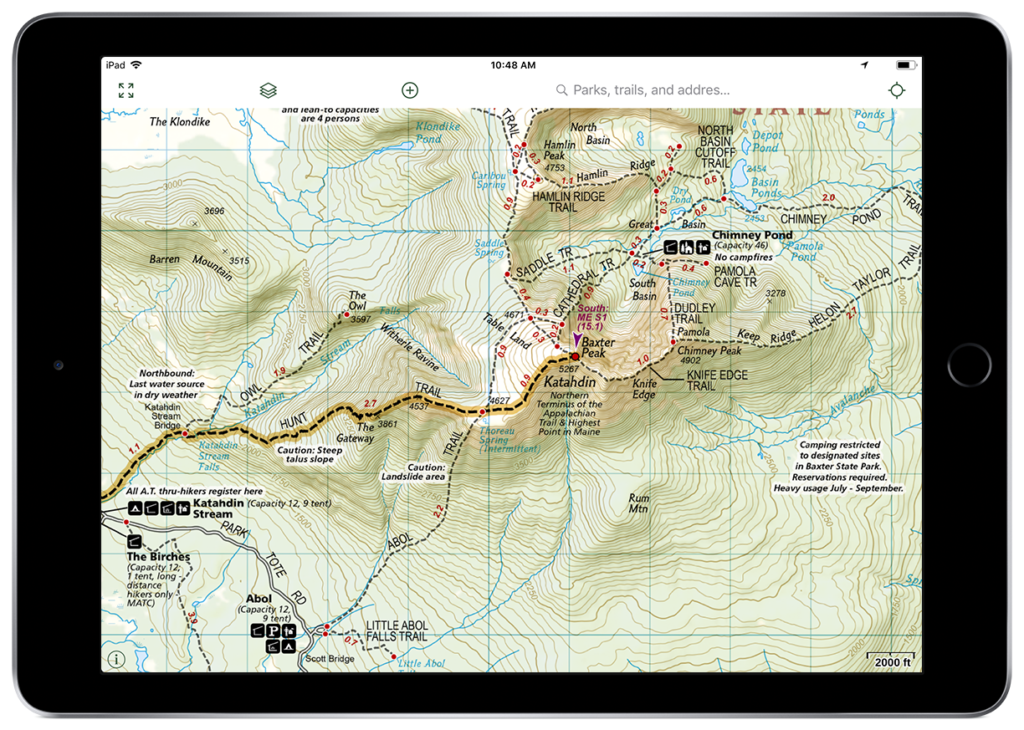 The Appalachian Trail map by National Geographic provides helpful nuggets of information on camping and campfire restrictions, shelter locations, trail tips and conditions, and highway intersections.
How to add the Appalachian Trail map
If you use an Android device, click here to watch an Android specific tutorial.
Step 1: To check out the new map, open the Layers menu (iOS/Android/gaiagps.com) and navigate to the "Premium Base Maps" section and turn on the "NatGeo Appalachian Trail" map.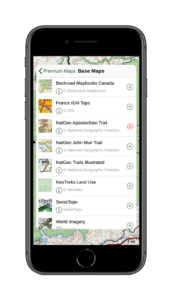 Step 2: From the map layers menu, set the "NatGeo Appalachian Trail" map source to visible.
Step 3: Search "Appalachian Trail" or drag the map to view areas along the trail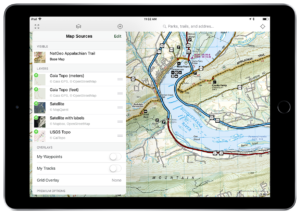 National Geographic long distance trail maps
Last year, we added National Geographic Trails Illustrated maps as a separate map in Gaia GPS.
Beginning with the addition of the John Muir Trail and Appalachian Trail maps, we plan to continue updating and adding National Geographic maps.
A Premium Membership with Gaia GPS includes the option to layer map sources and access to all of the premium maps. Click to view the current discounts available for new Premium Members.
---
Featured image by Ashli Baldwin.