If you rode some epic trails in 2021, chances are you used Gaia GPS to get you there. But did you know that, while you were sipping camp coffee from your tailgate, the Gaia GPS crew was hard at work rolling out new maps and features? In 2021, Gaia GPS added stacks of new maps and innovative features to help overlanders discover and navigate away from the crowds.
"My technique [for planning trips] kind of changes all the time because I just keep discovering new things and utilizing different features," says Wade May, host of the Gaia GPS Offroad podcast and long-time Gaia GPS user. "I mean, 2021 has been a pretty big year for Gaia, rolling out some new features that are going to be great for offroaders and overlanders."
Read on to get the details of Wade's interview with Chris Kracht of 4X Overland Adventures and Matt McClellan of Ozark Overland Adventures about their favorite new maps and features of the year.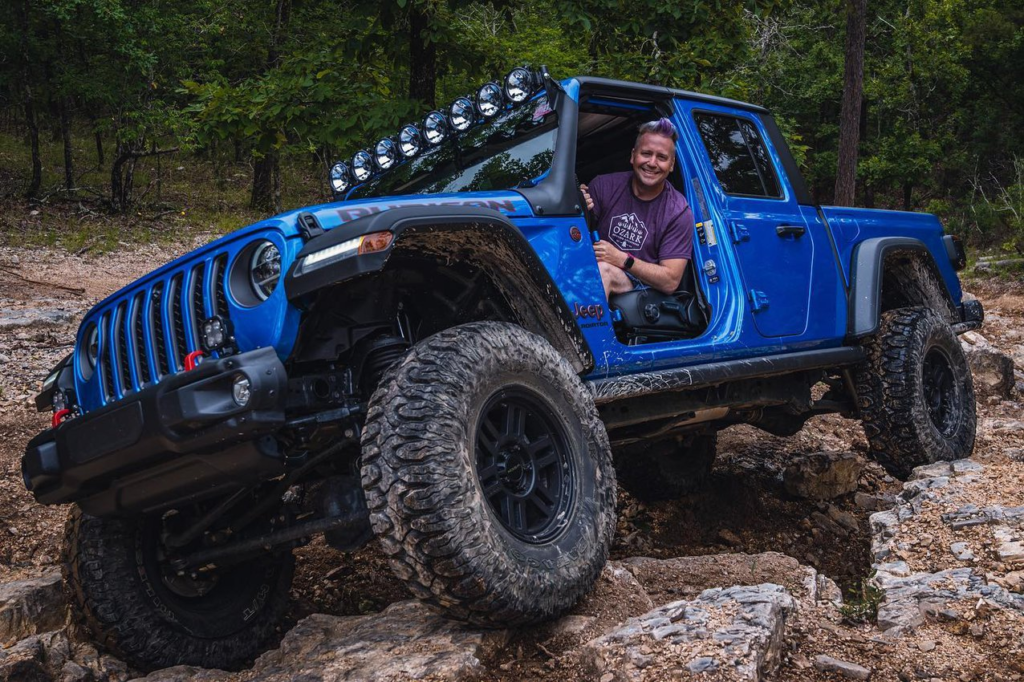 Android Auto and Apple CarPlay Integration with Gaia GPS
The most prominent development of 2021 was the integration of Android Auto in July. Gaia GPS synced with Apple CarPlay in February 2020, and Android users demanded the same. When third-party app integration opened up on Android Auto, Gaia GPS's dev team pounced at the opportunity. Now, offroaders and overlanders can put Gaia GPS's quality and custom maps right on the dash.
Matt McClellan of Ozark Overland Adventures just got a 2021 Jeep Gladiator, and he uses CarPlay in tandem with his phone to get two viewpoints on the dashboard.
"I can have a wide view of the whole area on my CarPlay screen and then on my phone I can zoom in to where I am … I love it," McClelland explains on the Gaia GPS Offroad podcast.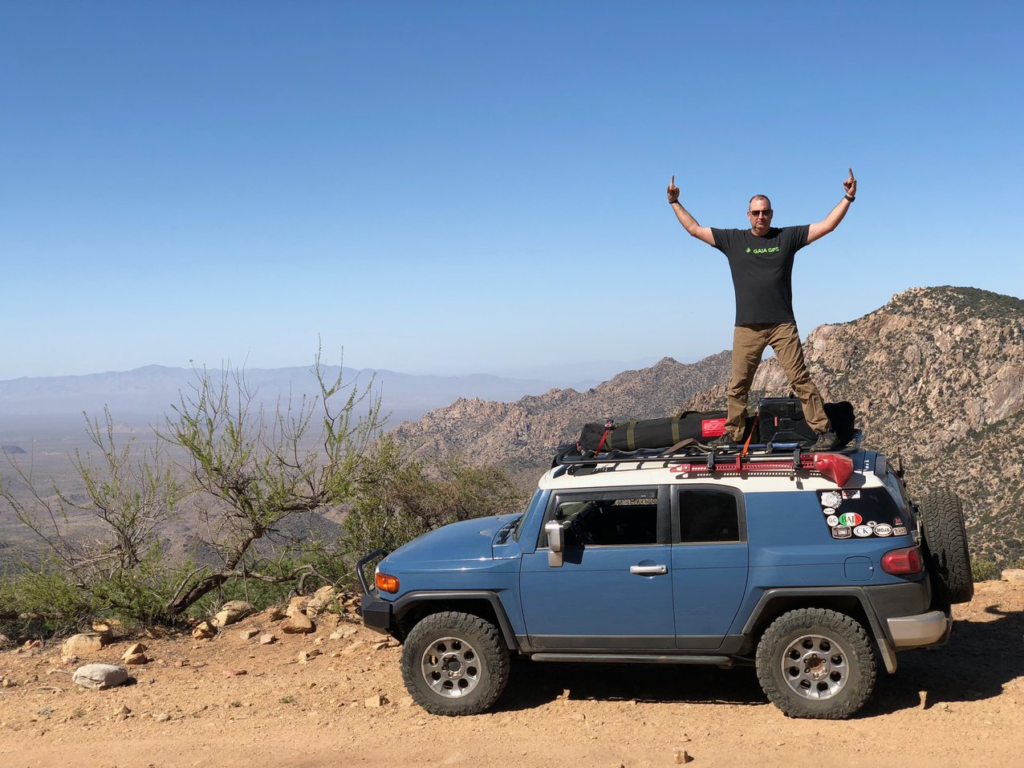 Find New Routes with Trails Offroad in Gaia GPS
Looking to put those perfect trails on your rig's dashboard navigation screen? You're in luck because in 2021, Gaia GPS also integrated with Trails Offroad — the maker of thousands of highly-detailed curated trail guides in North America. Maybe the most prized new feature of 2021, this partnership lets you push any Trails Offroad route and way points directly to your Gaia GPS account with a simple push of a button.
Chris Kracht of 4X Overland Adventures says he uses Trails Offroad when he's headed to a new area. "Trails Offroad is fantastic. I'll use it a lot if I'm in an area that I haven't had time to research," Kracht says.
Public Tracks, 3D Maps, and a Handy New Feature that Hasn't Been Announced Yet
Gaia GPS also rolled out 3D maps, public tracks in the app, and offline snap-to-trail routing in 2021. Plus, there's a plethora of useful new maps, including National Geographic's Sawtooth and Sun Valley maps, brand new smoke forecasts, and a heap of updates to Gaia Topo — our most detailed, updated, and nimble map for downloading.
Tune in to Episode 10 of the Gaia GPS Offroad podcast to hear Wade, Chris, and Matt riff on all the best new features that Gaia GPS put out this year and how these experienced overlanders used them in their trips — big and small. Plus, Wade spills the beans on a novel, not-yet-announced feature in Gaia Topo that is bound to make camp reservations a snap.
It's easy to get in a rut with the way you plan and navigate, but these updates make it easy for you to access our new maps and tools on your next adventure. Tune in to this snappy episode to get all the details. Plus, learn more about how to use Gaia GPS on the Ozark Overland Adventures YouTune channel. And get overlanding tips and tricks from Chris at 4XOA.