As the world remained in flux, the Out and Back podcast continued bringing you the best advice, insight, and thrilling tales from the backcountry. Hosts Shanty, Mary, and Abby delved into the worlds of wildfire management and avalanche forecasting. They dissected thru-hiking's deepest secrets, and even explored the mysterious connection between owls and UFOs.
Thank you, dear listeners, for embarking on this journey into the inner recesses of adventurers and experts' minds with us. To ring out Out and Back's second year, we've rounded up the top performing episodes — and top pieces of advice — from 2021. They include how to train for high altitude expeditions in the city to finding the absolute best cup of backcountry coffee.
Don't see your favorite episode on this list? Drop us a review on iTunes or a message on Instagram to let us know what it was! We'd also love to hear what you'd like to learn about in 2022. And if you're eager for more Out and Back content, check out our roundup of the best episodes from 2020.
How to Train for Hiking Season with Backcountry Fitness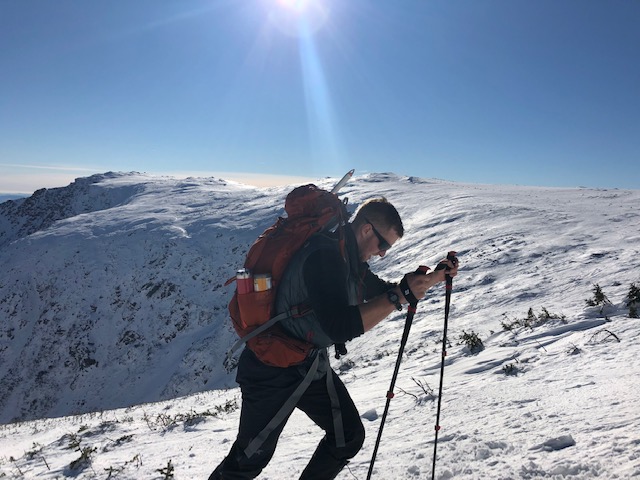 How can you train for backcountry adventures from the city…during a pandemic? Billy Gawron of aptly named Backcountry Fitness is here with answers. A personal trainer, Gawron expertly trains himself and his clients for high altitude objectives, backpacking trips, and all-around hiking fitness from his hometown of Boston, MA. No mountains and no gym membership required.
Gawron equates getting in shape to building a house. You have to start with the foundation.
"If you try to build a house on top of a really crappy foundation, the house is not gonna last very long," Billy says. "So you want to make sure that you solidify not only your core stability, but your stability around all your joints."
Gawron shares the number one thing we should all start working on right now and gives us the key to balancing strength work with endurance training. He breaks down some pervasive myths about training, including if you actually need to train at all. He also answers the most pressing hiker questions, like how to train your feet and ankles to withstand long days with a heavy pack, how to prevent pesky and debilitating knee pain, and how to prepare for altitude while at sea level.
If you're dreaming up some big plans for the summer, you won't want to miss this episode.
Thru-Hiking Secrets with Halfway Anywhere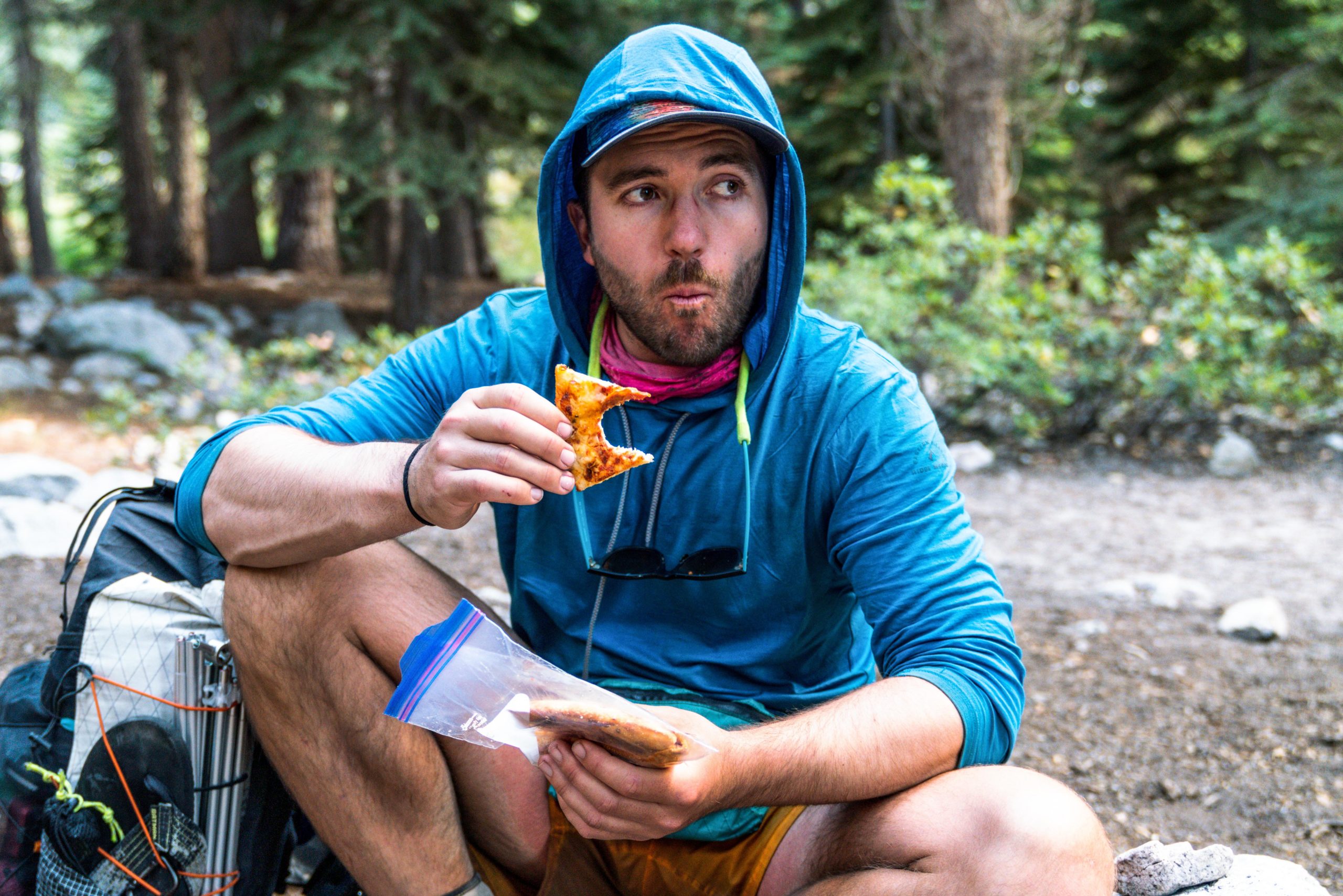 A self-proclaimed random guy on the internet, Mac of Halfway Anywhere and his famous PCT and CDT thru-hiker surveys have turned him into a hiker legend.
In this episode of Out and Back, Mac, who has thru-hiked the PCT and CDT himself, weaves his eight years of PCT and CDT survey data together with his first hand observations to illuminate key pain points along the trails, how much a thru-hike will really cost you, and how these long trails have evolved over the past decade. Hint: he doesn't think it's all been for the better. Mac dishes his controversial view of trail angels and trail magic. Plus, Mac spills the tea on the key reasons hikers quit the trail.
"Money is a big factor that sneaks up on people," Mac says. "They don't realize it is going to be as big of an issue as it ends up being.
Mac has not thru-hiked the Appalachian Trail and does not conduct an AT survey. In fact, Mac swears he will never hike the east's longest trail. Tune in to this episode to hear AT thru-hike veteran Shanty try and change his mind.
Backcountry Coffee with the Pros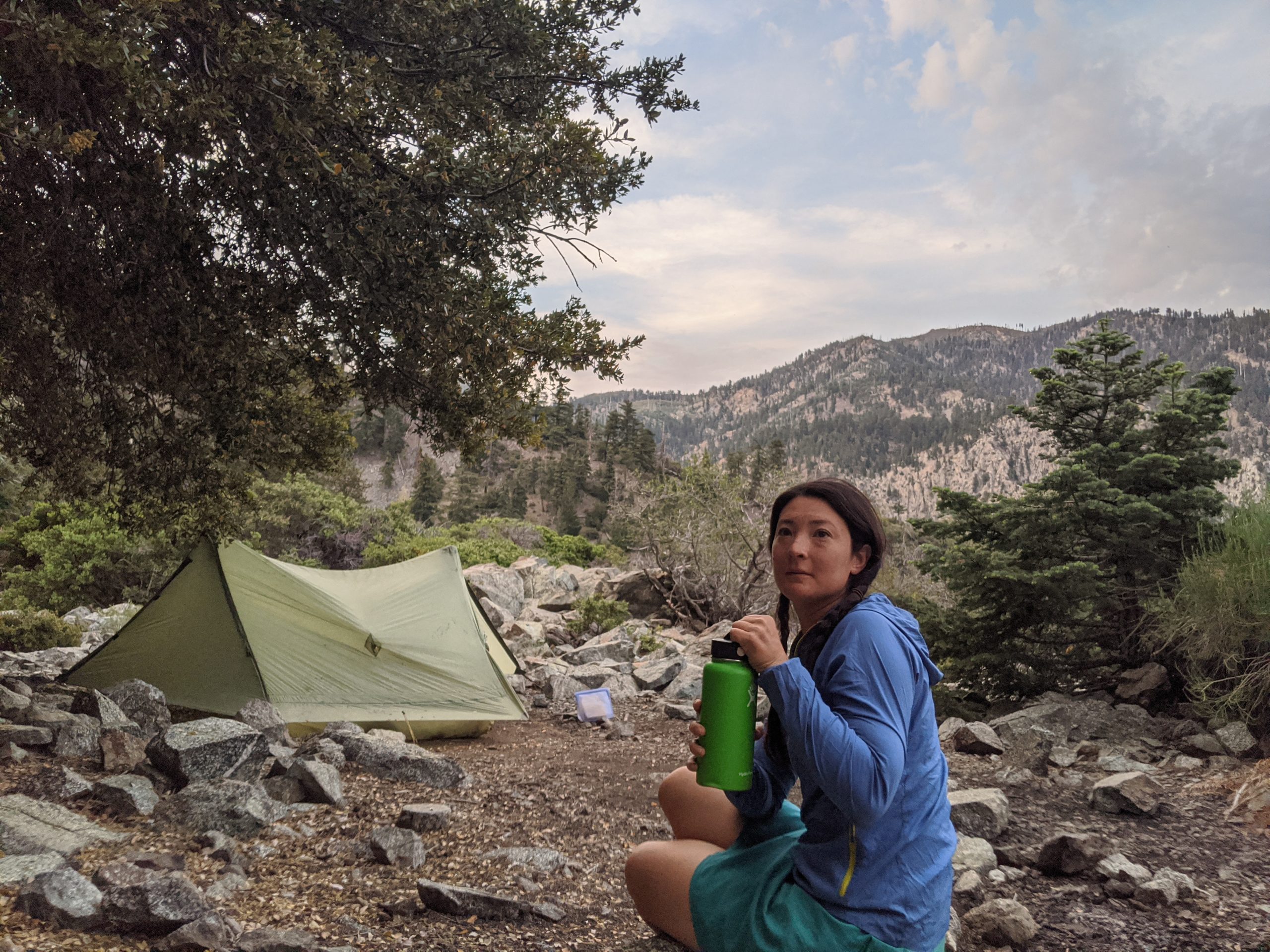 Coffee is life for many of us. It's our morning ritual, a jolt that shakes us out of the afternoon doldrums, and a pick-me-up when we need to burn the midnight oil. But in the backcountry, brewing the perfect cup can be complicated. A pour-over leaves you with messy grounds to haul out, and instant coffee often falls short on taste. We turned to some of our favorite professional hikers — Heather "Anish" Anderson, the Hiking Viking, Adventure Alan Dixon, and Liz "Snorkel" Thomas — to unmask the secrets to brewing the best cup of coffee in camp.
Turns out their methods for making coffee on trail are as wild and varied as their personalities. Learn how Anish found a food coffee substitute on her record-breaking AT thru-hike. Get Hiking Viking's hilarious take on why fast and cheap coffee is his pro move. Get Adventure Alan's superior backcountry brew setup, and find out the results to Snorkel's scientific, blind study on 14 brands of instant coffee by tuning into this episode.
Amanda Monthei on Life with Fire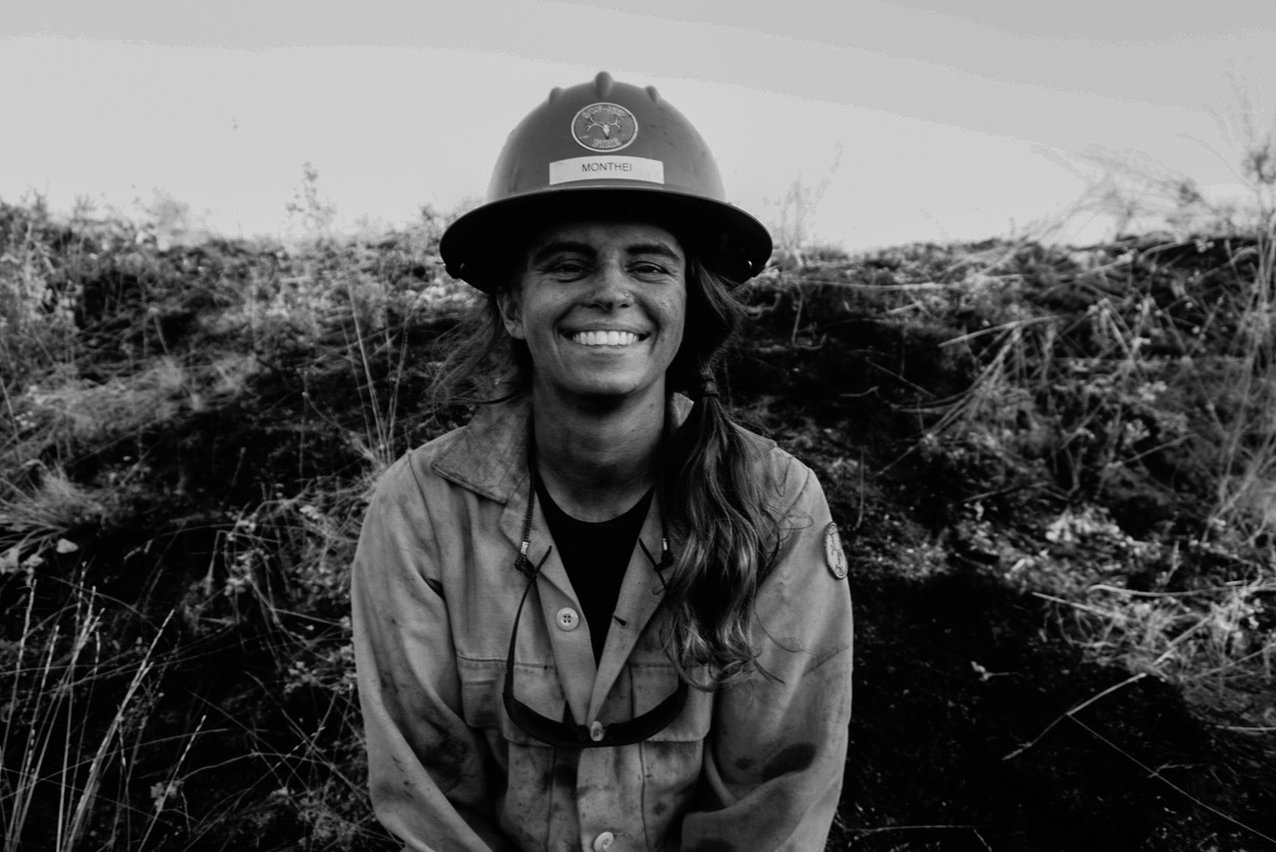 Former wildland firefighter Amanda Monthei lifts up the curtain on fire management and misperceptions on this episode of the Out and Back podcast. Armed with four years of experience working on engine and hotshot crews in Idaho and Oregon as well as her experience as a wildfire Public Information Officer, Monthei unearths why wildfire seasons seem to escalate in duration and severity year after year.
"You can't just exist superficially within the landscape," Amanda says. "You have to be an active member of it. We've been suppressing fire for too long. We need to like recognize that fire very much belongs in these places."
Monthei explains why wildfires remain vital for ecosystem health, and how humans misunderstand this life force. She gets into the history of wildfire management in the U.S. and how we've primed conditions for fires of unprecedented scope. Amanda dives into what we can learn from indigenous fire management practices, and how we can better coexist with fire going forward.
Learn how you can make the most of new life teeming in burn scars, and how you can fold fire into your life on this episode.
How to Avoid Another Deadly Avalanche Season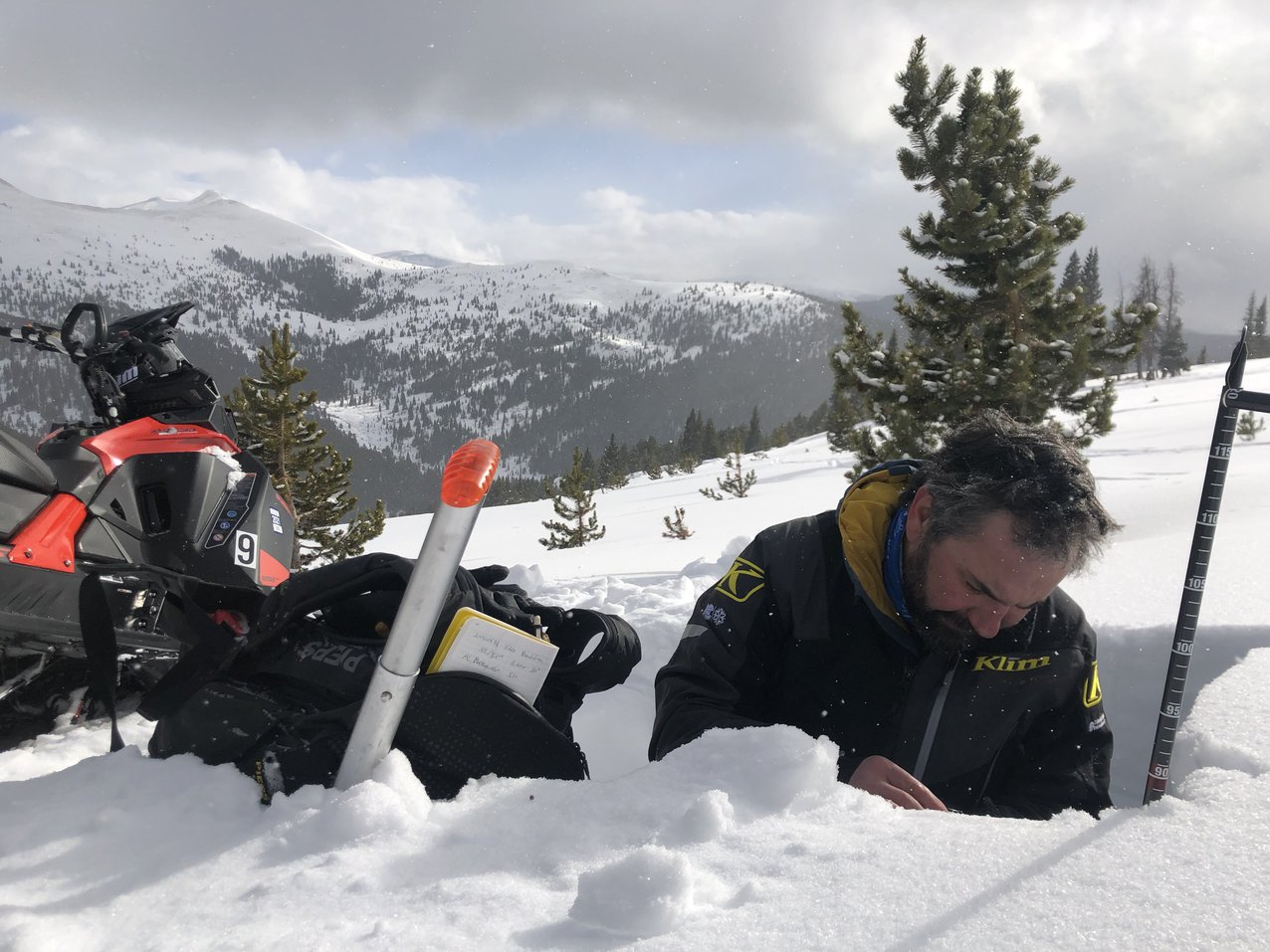 Avalanches killed 37 people in the U.S. last winter, making it the most deadly season in modern history. Why was 2020-2021 so dangerous and how can we avoid avalanches this winter? Get the answers to these burning questions in Out and Back's winter safety series.
In this four-part series, avalanche forecasters expose the factors that played into last season's tragic fatalities. Tune in to hear the details of one of the most chilling avalanche accidents in Utah's history. Learn how seasoned ski mountaineers make the tough decision to turn around just shy of the summit. And get a crash course on how to read an avalanche forecast so you can be plan safer routes on your next tour.
Listen to all four binge-worthy episodes at once, or pick them up in a random order. Tune into the Winter Safety Series here.
Bonus: Top 5 Episodes of the Gaia GPS Offroad Podcast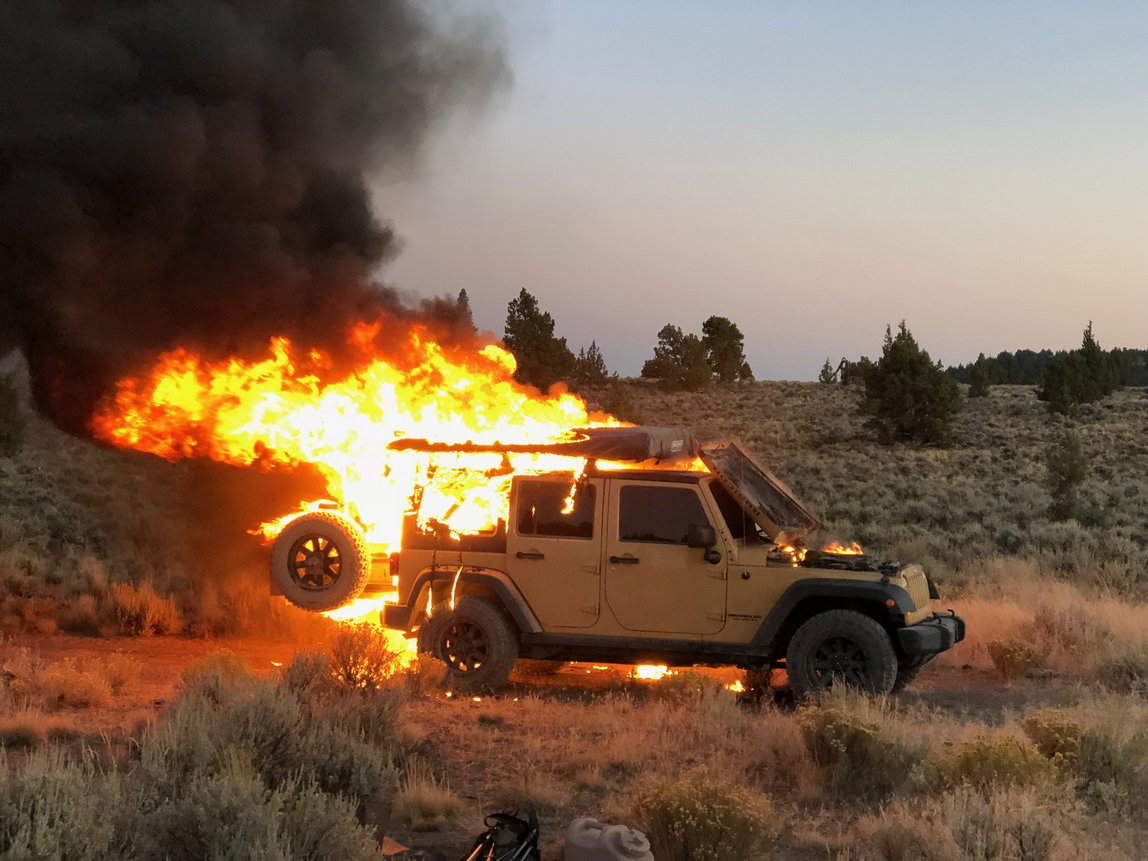 We also started a brand new podcast for overlanders this year! The Gaia GPS Offroad podcast brings you conversations with experienced offroaders and overlanders from around the world. Listen in as host, fighter jet pilot, and experienced overlander Wade May dives deep under the hood with experts in the field. International travelers and backyard explorers alike transport you to their most harrowing encounters, biggest lessons, and most epic adventures on the trail.
Here are the top five episodes from the podcast's inaugural year. Let us know what you think by dropping us a line on Instagram or by leaving us a review on iTunes!
Casey Kaiser: Jeep on Fire
Casey Kaiser was on a solo trip in Eastern Oregon's remote backcountry when all of the sudden his yellow Jeep Wrangler burst into flames. Tune in to hear the harrowing story.
Mountain State Overland: The Perfect Build
Building out your dream overlanding vehicle can be an overwhelming task, leaving you in a state of "analysis by paralysis." But don't worry, Jason Specht of Mountain State Overland is here to help. Jason recently built out a Toyota Tacoma and a couple of 4Runners. He walks us through what he learned from that process and how to dump your hard earned cash into the upgrades you need instead of the upgrades you want.
Dirt Sunrise: Offroad Recovery Gear
Tim and Kelsey Huber of Dirt Sunrise Adventures quit their jobs a few years ago and sold almost everything they own to pursue overland travel on a full-time basis. Their first major adventure took them to South America on the Pan-American Trail. After two years plus on the road, Dirt Sunrise is back in the states and ready to talk about their adventures abroad.
Marco Hernandez: Camp Cooking with Ovrlndx
Is overlanding really just eating your way through the beautiful places in the backcountry? Marco Hernandez of Ovrlndx discusses everything camp cooking. Author of The Overland Cook, Hernandez is best known for his spicy hot, south-of-the-border cuisine. Everything from his traditional birria tacos to fresh, homemade salsa, Marco delivers his best tips for gourmet cooking from the back of the Jeep.
The Rimrocker Trail with Trails Offroad
John Lumia of Trails Offroad gives us a complete report of the Rimrocker Trail, a classic route in America's southwest. Lumia gives away all the trail's little secrets, including the best time to go, trail ratings, and things to see along the way. Tune in to get all the details you need to make a successful run on the Rimrocker — even if it's your first time overlanding.