The easiest way to get into overlanding is to simply just go. Don't wait for the perfect rooftop tent. Forget those bluebird skies. Save the expensive tires for another day. Just get out there and do it now with whatever ride sits in your garage.
"You need a shelter, you need food and water, and you need some safety gear," says Brad Kowitz, the creator of TrailRecon, a wildly popular YouTube channel dedicated to all things overlanding. "That's my advice, just get the basics, get out there, and go have a good time."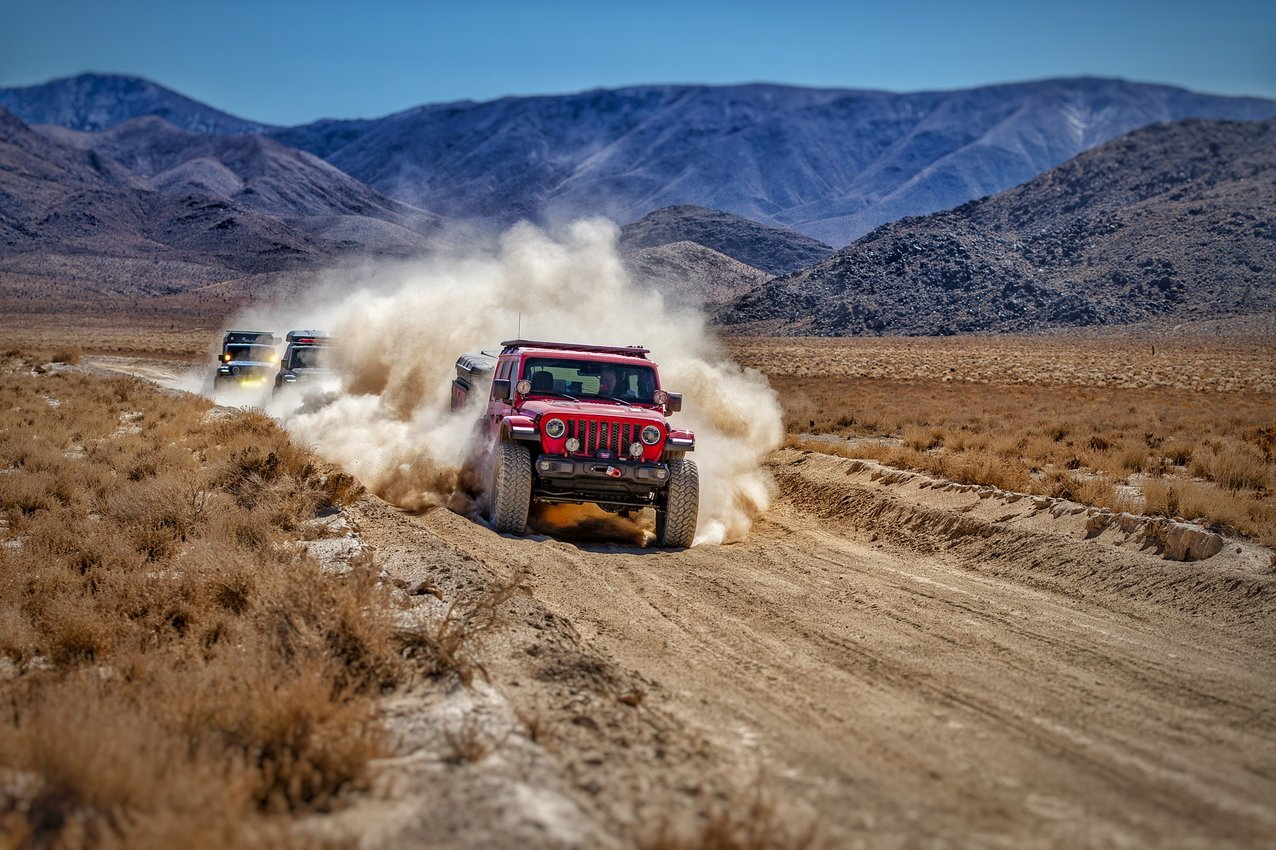 How TrailRecon Got Started
Before starting TrailRecon, Brad recalls taking his stock Jeep on the trail and camping with the hiking gear he had in the basement. Over time, he built up his rig to include more creature comforts: a full kitchen setup, a fridge, and a rooftop tent. While these expensive mods can make a trip more enjoyable, not having them shouldn't prevent you from going out and making memories today, says Brad's wife Regena.
"Whether you're going out with the basics or you're upping your game with glamping, just being outside is scientifically proven to be good for your mental health," Regena says.
Helping folks get outside and experience the benefits of nature is the whole reason TrailRecon was born. It all started in 2015 with a video that Brad and Regena's son Jordan made of their trip to the mud caves in California's Anza Borrego State Park. The video gained an audience and soon the Kowitzes were posting about all their camping trips. The channel went viral. Now, with almost half a million subscribers, TrailRecon covers every aspect of overland adventure, from camp cooking to vehicle mods to detailed trail reports.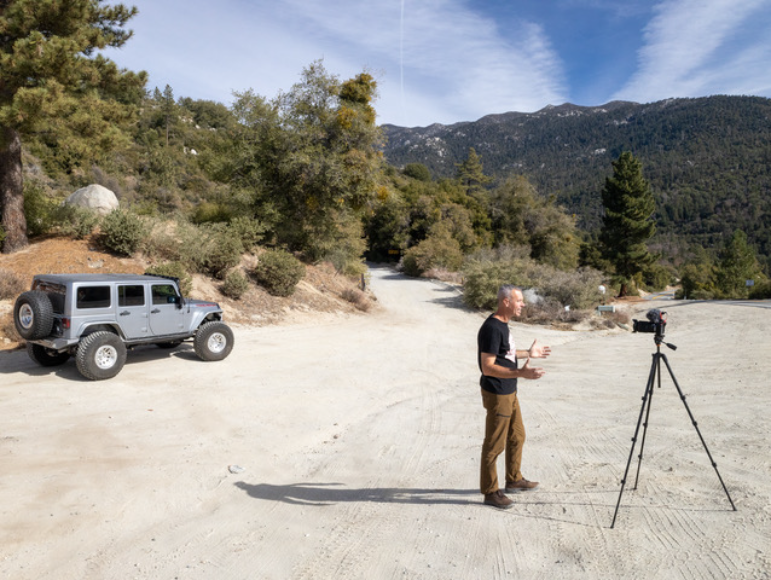 "It's all part of a whole, right?" Regena says. "When you go overlanding or off-roading, you've got to have gear and equipment and you've got to eat. Ideally, you have friends who go along with you and those friends have their own vehicles, and a lot of people are interested in hearing about those vehicles."
As retired Navy Corpsmen, Brad and Regena have been using their extra time to take the TrailRecon brand in new directions. They've added a classic Cherokee to their quiver of Jeeps. They've developed a new line of TrailRecon Adventure Coffee. Brad also started UnlimitedRecon, a new YouTube channel dedicated to documenting adventures beyond overlanding.
How to Join TrailRecon on an Overlanding Trip
Even though Brad has reached next-level YouTube fame, getting on a trip with TrailRecon is not out of reach. Brad is the face of E3 Overland — a nationwide overland community that helps to educate, empower, and entertain folks on the trail. In addition to web-based learning, E3 focuses on in-person events that get members together all across the country. Brad says joining members on E3 events keeps him grounded and connected to people who love the outdoors.
"I spend a lot of time talking to a camera lens and I don't spend a lot of time talking to people," Brad explains. "So being able to have these events where I can talk to folks who are enjoying the videos and find out what their stories are and how I can maybe help them on the way is something that's important to me."
Tune in To Episode 13 of the Gaia GPS Offroad Podcast for all the TrailRecon Details
You can hear more about how to join TrailRecon on an overlanding trip in 2022 on episode 13 of the Gaia GPS Offroad podcast. Plus, you won't want to miss Brad's take on overlanding with a full-size pickup, the benefits of traveling with an offroad trailer, and Regena's sage advice for making a reluctant spouse fall in love with roughing it in the great outdoors.
Get Our Best Discount on Gaia GPS Premium
If you want to follow in the tread of TrailRecon and plan custom overland trips far away from the crowds, you're going to need Gaia GPS Premium. With a Premium Membership, you'll be able to create your own routes, download maps for offline use, and access the entire map catalog, including offroading favorites like MVUM, Mines and Minerals Resources, satellite imagery, USFS Roads and Trails, weather maps, and more.
If you don't have Gaia GPS Premium yet, you're in luck. For a limited time, podcast listeners get a 40 percent discount on Gaia GPS Premium. Sign up now to get the maps for every activity all in one app on Gaia GPS.