Ashley and Richard Giordano were the picture of success in 2013. The young couple had thriving careers, nice cars, and a comfortable apartment in downtown Vancouver, British Columbia. Despite the enviably appearances, burnout was brewing dangerously close to the surface. They needed a change.
That change came in the form a little red pickup truck that was collecting dust in Richard's mom's backyard.
"At the time, my mom and her husband had a plumbing business and their little run-around truck was this 1990 Toyota pickup, four cylinder, five speed, that was just beat on constantly," Richard said. "But I saw that as the perfect foundation to start with."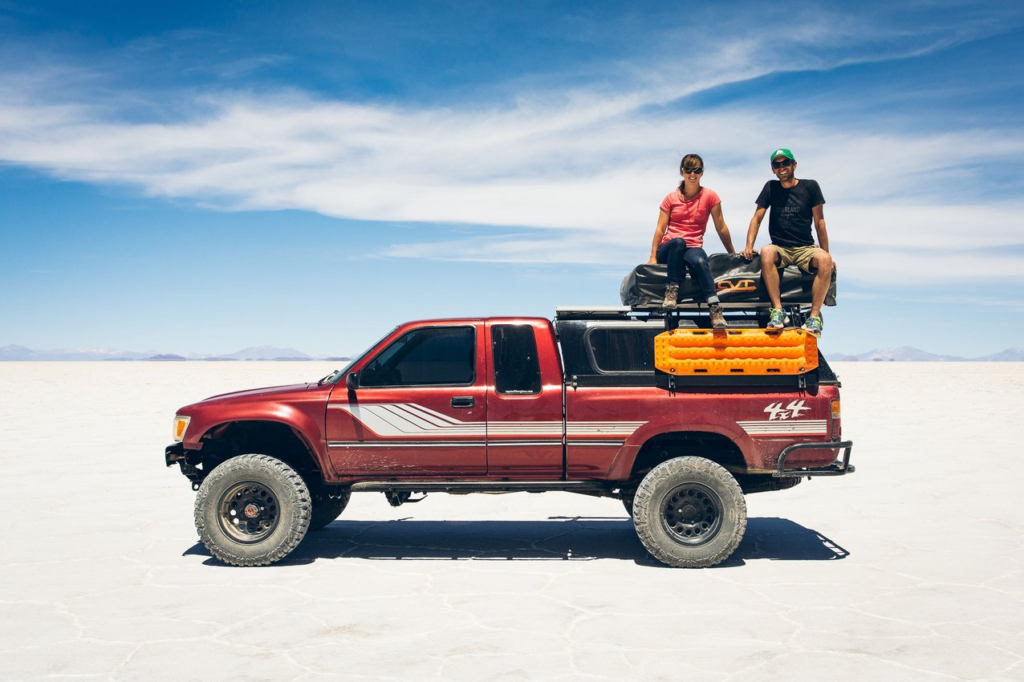 Four months later, the Giordanos moved into "Little Red" and left their city apartment and office jobs behind. Hence, the name "Desk to Glory" – the Giordano's branded adventure that has taken them across international borders and into unfamiliar territory.
How did they make the lifestyle change in such a short time? Recognizing and acknowledging that you need a re-invention is the first and most difficult step, the Giordanos say on the Gaia GPS Offroad podcast.
"The hardest part for us was realizing that we needed to overhaul our lives and that whatever we were doing wasn't working for us. But we realized we needed to change," Ashley said. "The taking action part was actually easy after we had made the decision. I always say it's like pulling yourself out of the Matrix."
Their first trip took them to the tip of South America and back again. More recently, they ventured in the opposite direction and far north to the shores of the Arctic Ocean in the dead of winter. This fall, the couple explored Baja's beautiful beaches and peninsula. Now they are in Saudi Arabia, reporting on the Dakar Rally for Expedition Portal.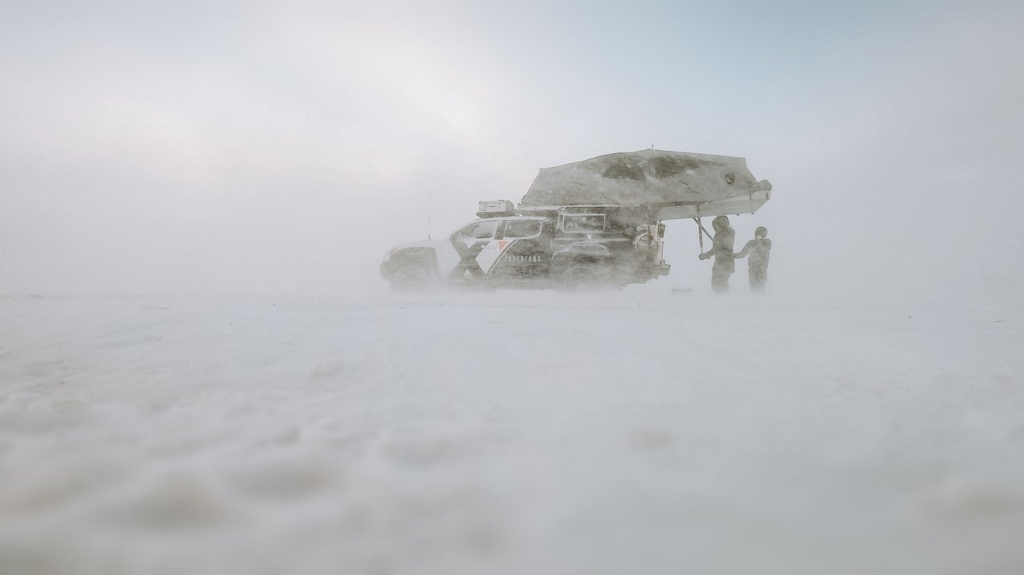 While they seem to have jumped into this world traveling lifestyle with both feet, the Giordanos quest for full-time adventure started with fits and spurts. They enjoyed conventional vacations in the beginning, stringing together weeks off from work to take international vacations. Even on their trip to Patagonia, it took a while for them to fully break the shackles of 9-to-5 culture. At one point, Little Red had to be left behind in Costa Rica while the couple returned to Canada to work for a period of time.
Tune in to the Gaia GPS Offroad podcast to hear Ashley and Richard recount their steps from "Desk to Glory." Host Wade May goes all in on this conversation that covers everything from extreme cold-weather bathroom tips to the evolution of the Giordanos' iconic rig — Little Red.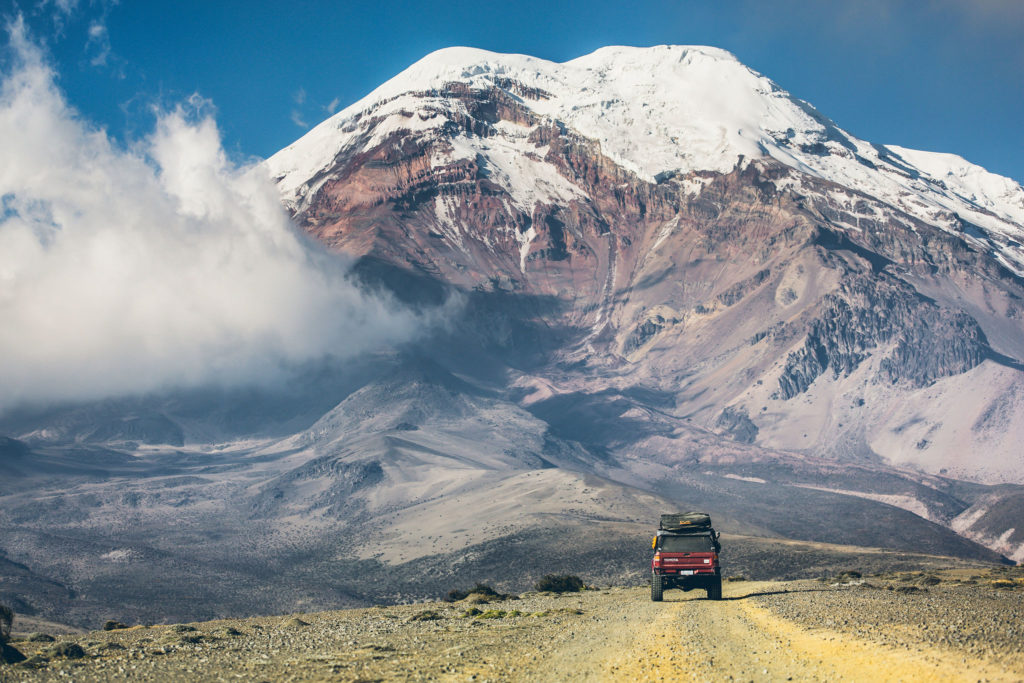 Learn more about Desk to Glory and the Giordanos through their website, YouTube channel, and Instagram page. And if Richard and Ashley have inspired you to get out on the trail and camp more this year, whether its a weekend trip to your local state park or an adventure across an international border, don't forget to pick up Gaia GPS Premium to help you find your way. Right now, podcast listeners can get 20-percent off a Premium Membership.
Last Episode: Gaia GPS's Best Overlanding Maps and Features of 2021
If you explored some epic trails in 2021, chances are you used Gaia GPS to get you there. But did you know that, while you were sipping camp coffee from your tailgate, the Gaia GPS crew was hard at work rolling out new maps and features? Tune in to episode 10 of the Gaia GPS Offroad podcast for a complete run down on the best new maps and features that the Gaia GPS team developed for overlanding in 2021. From 3D maps on the web to public tracks in the app, learn about the updates that will help you discover and navigate wild places this year.