Discover backcountry ski zones, snowmobile trails, and trails for every winter activity with our new and improved Gaia Winter map. Complete with world-wide ski resort maps plus nordic, fatbike, uphill skiing and snowshoe trails, Gaia Winter serves as the go-to map for winter travel. We've updated it to make it even more useful for your adventures.
Just like our original Gaia Topo, Gaia Winter comes with industry-leading clarity and download efficiency. Download the map for your entire state so you can always have a map on hand, even when you lose cell service. From backcountry ski zones to snowmobile trails to enhanced tree cover, read on to learn about the improvements and how to get the most of Gaia Winter this season.
Discover Backcountry Skiing
Backcountry skiers planning their next tour have come to the right place. We've added popular backcountry ski zones to the map. Areas shaded in blue show where you may find places to tour. Regions shaded in orange illustrate starting points.
Our cartographers created these backcountry start and ski zones based on where users started recording ski tracks and where their tracks took them, respectively. Backcountry ski zones are mostly contained within North America now. And you'll also find a few zones in Iceland, Norway, and France.
Spy Snowmobile Trails
Sledders can now discover snowmobile trails right on the map. We've added all the snowmobile trails from our Snowmobile Trails map to Gaia Winter for your convenience. Before you go on your next tour, download Gaia Winter for offline use so you have a trail map on hand. That way you can reroute on the fly, find somewhere to refuel, or navigate in a white-out.
Get even more trail details including grooming status, access dates/restrictions, trail width, difficulty level, trail length, and direction of travel with our interactive Snowmobile Trails map. Pair this trail overlay with Gaia Winter for optimal planning and navigation.
Understand Landcover and Topography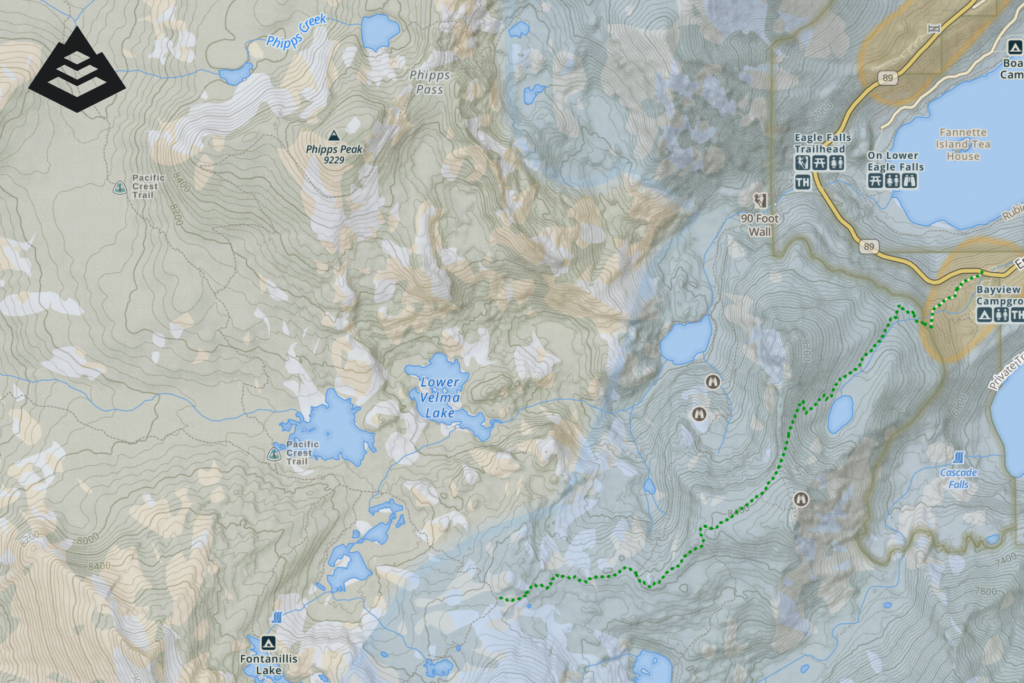 Say goodbye to the blues. We've revamped the color palette to make Gaia Winter brighter, with more detailed landcover. As you're planning your next ski tour, use Gaia Winter to see if you'll be skinning over shrubs, through trees, or across tundra. Sledders can see if they're traveling past prairies or farmlands.
The winter-themed color palette of the map sets a seasonal tone and enhances its utility. Tour the backcountry with confidence thanks to a stronger emphasis on terrain, tree cover, and contour lines. Mountains pop out of the map, helping you scout the best uphill and ski lines. See exactly where treeline ends so you can find powdery bowls and untracked glades. Hiking, mountain bike, and other three-season trails are deemphasized to make it even easier to see ski, snowshoe, and fat bike trails.
Activate Snow Mode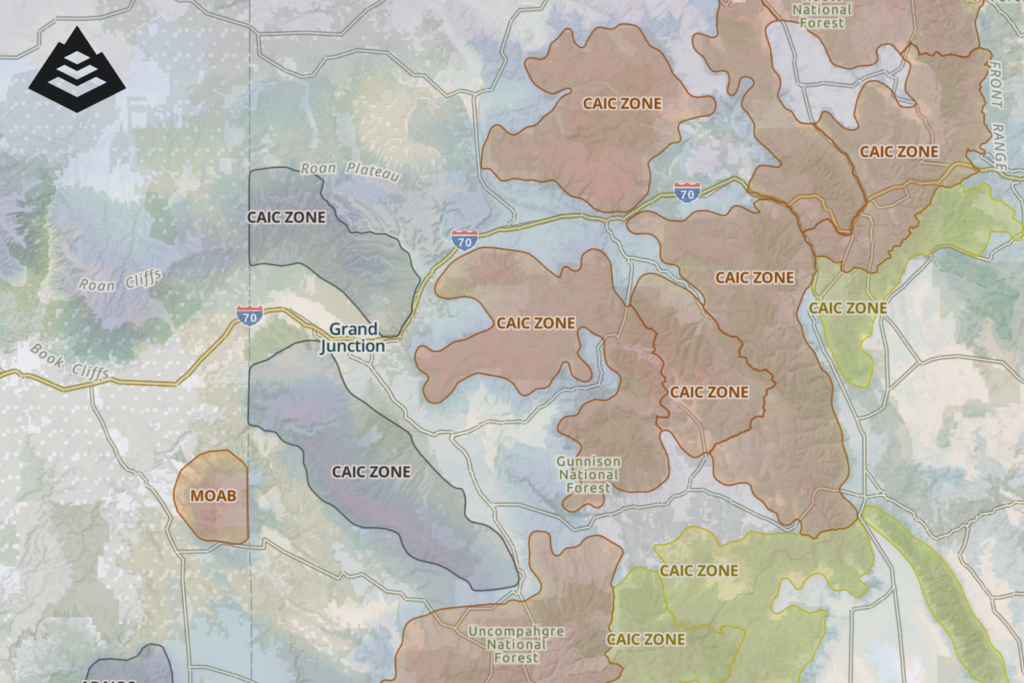 Gaia Winter's less diverse color scheme also pairs perfectly with our safety and weather maps. Pair Gaia Winter with our suite of winter safety maps, including Slope Angle shading, Avalanche Forecast, Snow Stations Daily, Snow Depth, and Satellite Imagery to help you plan safer tours. Check out our primer on how to use maps to help avoid avalanches for a refresher.
Trails for alpine skiing, cross country skiing, snowshoeing, fatbiking, uphill skiing, and snowmobiling are indicated by line type. And now you can also distinguish trail activity type thanks to icons right on the trails themselves.
Gaia Winter is Available with a Premium Membership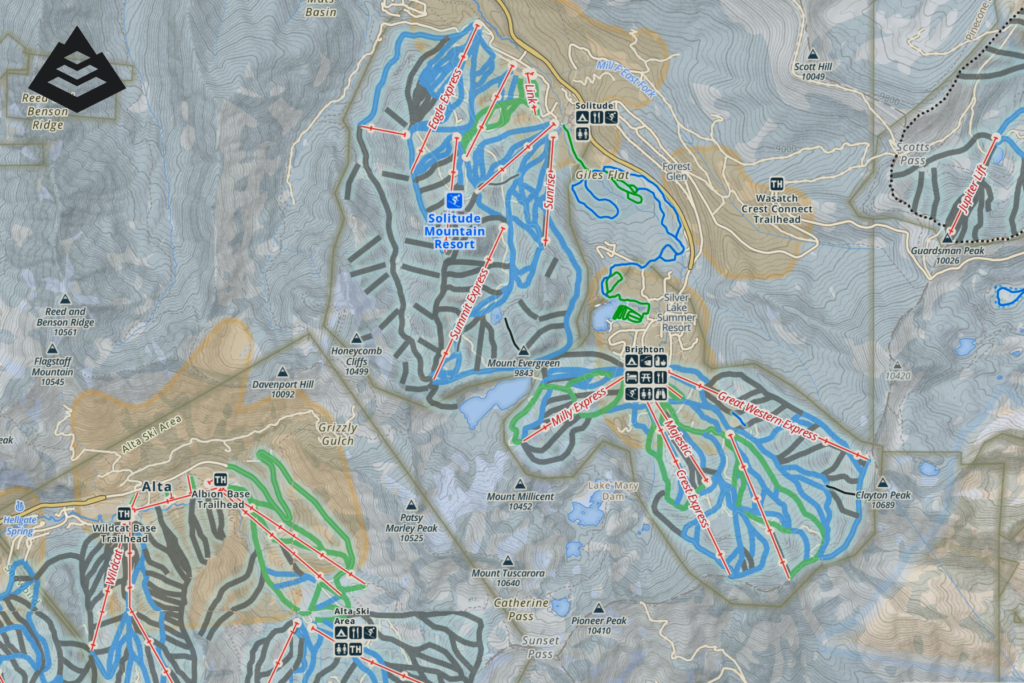 Gaia Winter is available on the web and in the Gaia GPS app with a Gaia GPS Premium membership. To access this map, visit the layers menu and search for "Gaia Winter." Or from the layers menu, select "Topo Maps." Scroll down and tap "Gaia Winter." Tap the "Add Layer" button. Learn how to add and manage overlays here.
A Premium Membership also gives you access to Gaia GPS's entire map catalog, including a suite of avalanche safety maps. These include Slope Angle, Avalanche Forecast, recent satellite imagery, Snow Stations (Daily), Snow Depth, and snow forecast maps. Read up on how to use maps to help avoid avalanche danger.
Plus, with Premium, you can layer maps together. For example, you can place the Slope Angle map on top of Gaia Winter to find the best low-angle terrain. And you can download your maps (including Gaia Winter) for use without cell service, as well as print maps so you always have a backup.
Take winter to the next level. Join Gaia GPS Premium with Outside+ to get the one subscription to fuel all of your adventures, thanks to access to Trailforks Pro, Outside, SKI, Trail Runner, Outside Watch, and more.