How to listen: Apple Podcasts | Google Podcasts |Spotify | Stitcher | Pocket Casts | iHeart Radio | Castbox
Outdoor adventures with your partner can be challenging to say the least. Stressful weather conditions can light up short fuses. A power struggle might rear its ugly head. The familiarity of the relationship pulls back the curtain on our worst behaviors. Don't give up, because Tim and Marisa Notier are living proof that adventuring as a couple can be done — even when you share a seat on a motorcycle for five years.
The midwestern adventure riding couple has traveled together on the same bike for tens of thousands of miles and still manage to stay happily married. Bickering aside, the Notiers have banded together as teammates to overcome a trip-stopping pandemic, rush-hour traffic in Tijuana, and complicated border crossings in Africa. Five years on the winding road and they're still going strong.
How do they do it without wringing each other's neck?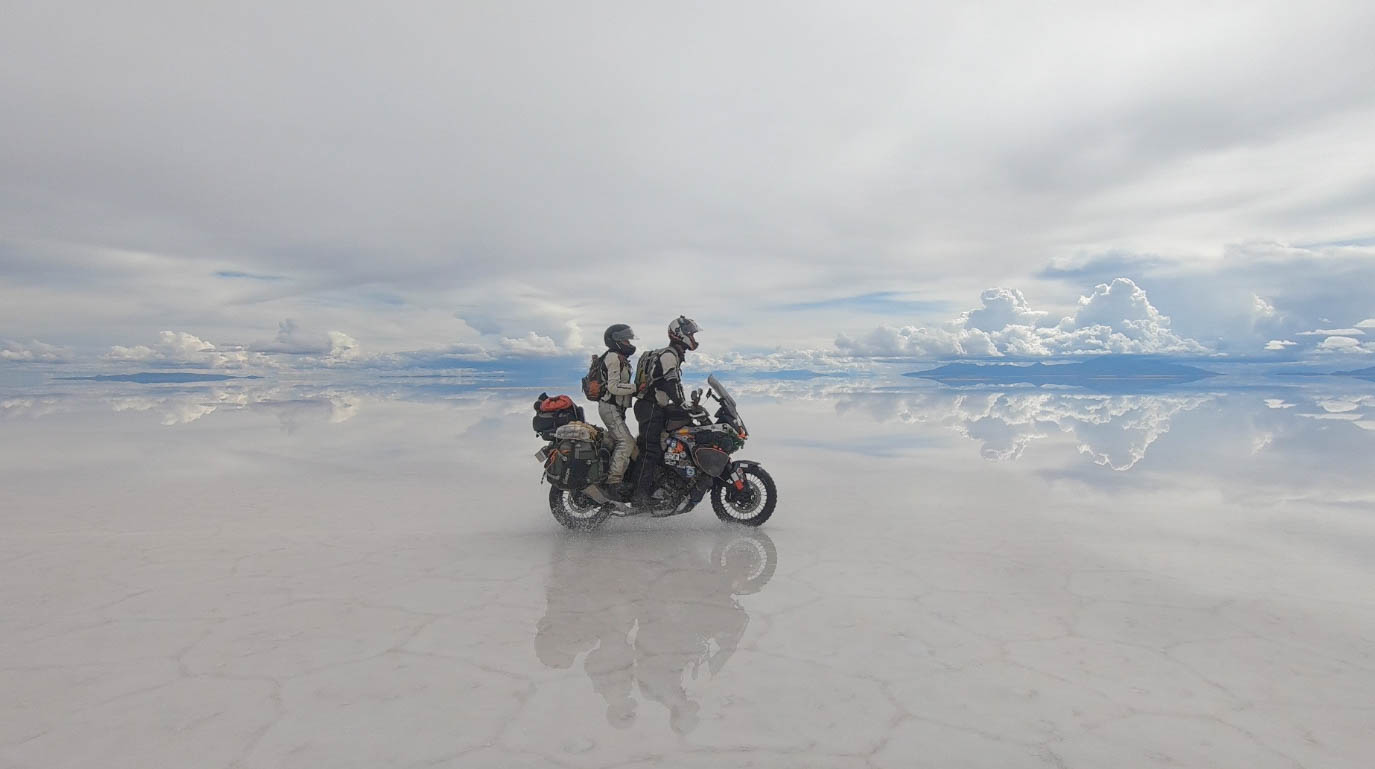 Well don't let the those sunset Instagram photos fool you. The Notiers are the first to admit that navigating love in the great outdoors isn't always smooth sailing. In fact, their whole marriage started out with a spicy argument at one of the most beautiful places in the world: Artist's Point in Yellowstone National Park.
"We were in Yellowstone and I wanted to propose to Marisa the very next day," Tim said on the Gaia GPS Offroad podcast. "And we're having a fight and we're talking about if we'd ever marry each other and she says, 'I don't know'."
Tim popped the question anyway and the two have been traveling together ever since.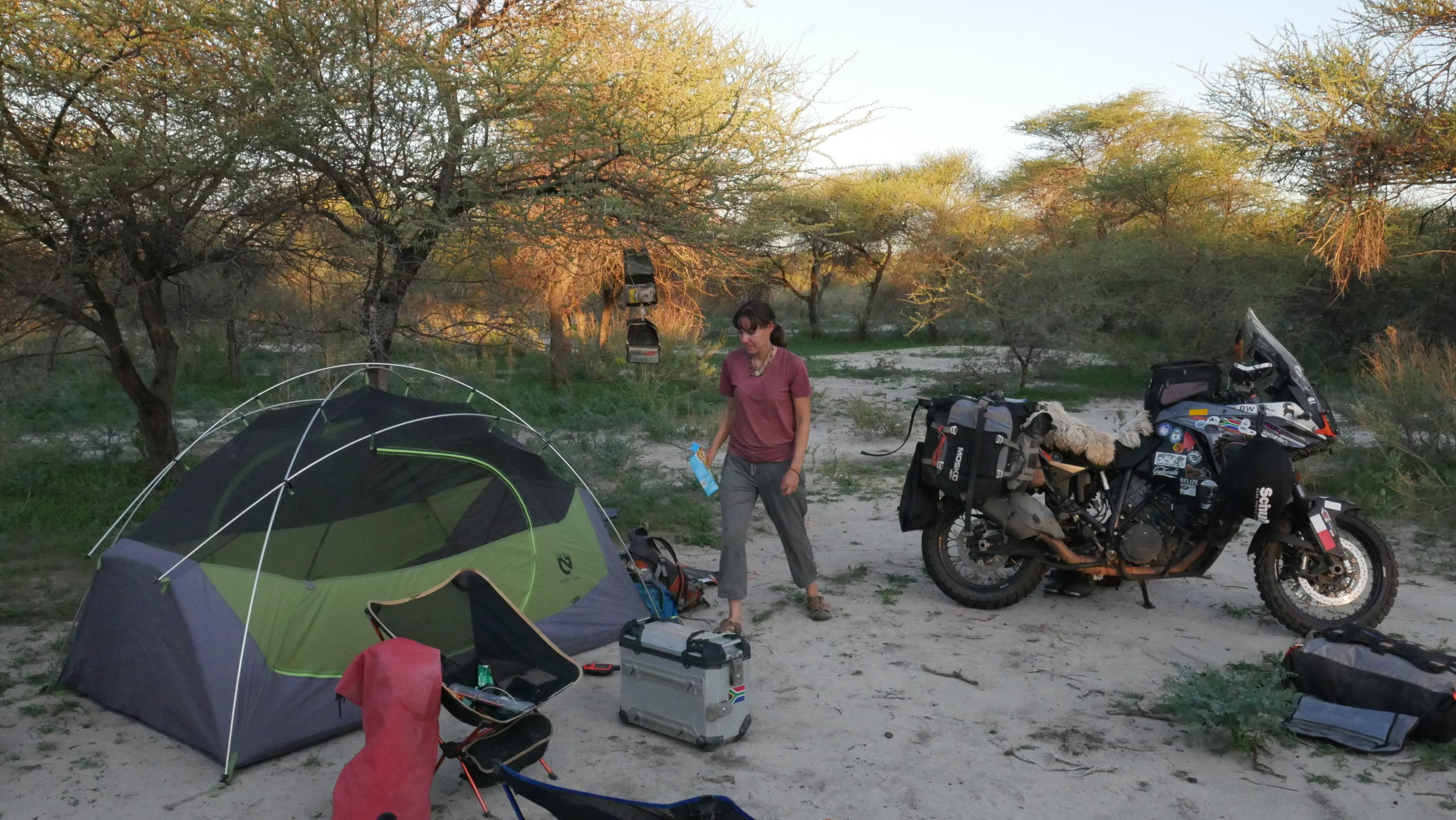 From Illinois to the tip of Argentina, and up and down Africa, the Notiers have explored the natural world and their relationship's limits. While many couples work tirelessly on opening up lines of communication, they say actually shutting down communication has been key to smoothing over the rough spots.
Marisa said when either party needs a little space, they "can hang up on each other" in their helmet intercom system that keeps their communications open while rolling down the road. Taking some time and letting the heated moment pass has worked wonders for them over the years.
"In the very beginning we used to be like, 'Hey, don't hang up on me!'," Marisa added. "But now we've realized that's not usually very productive and if one person is angry to the point where they hang up on the other person, we just let that go, give it a while, and time will help resolve everything."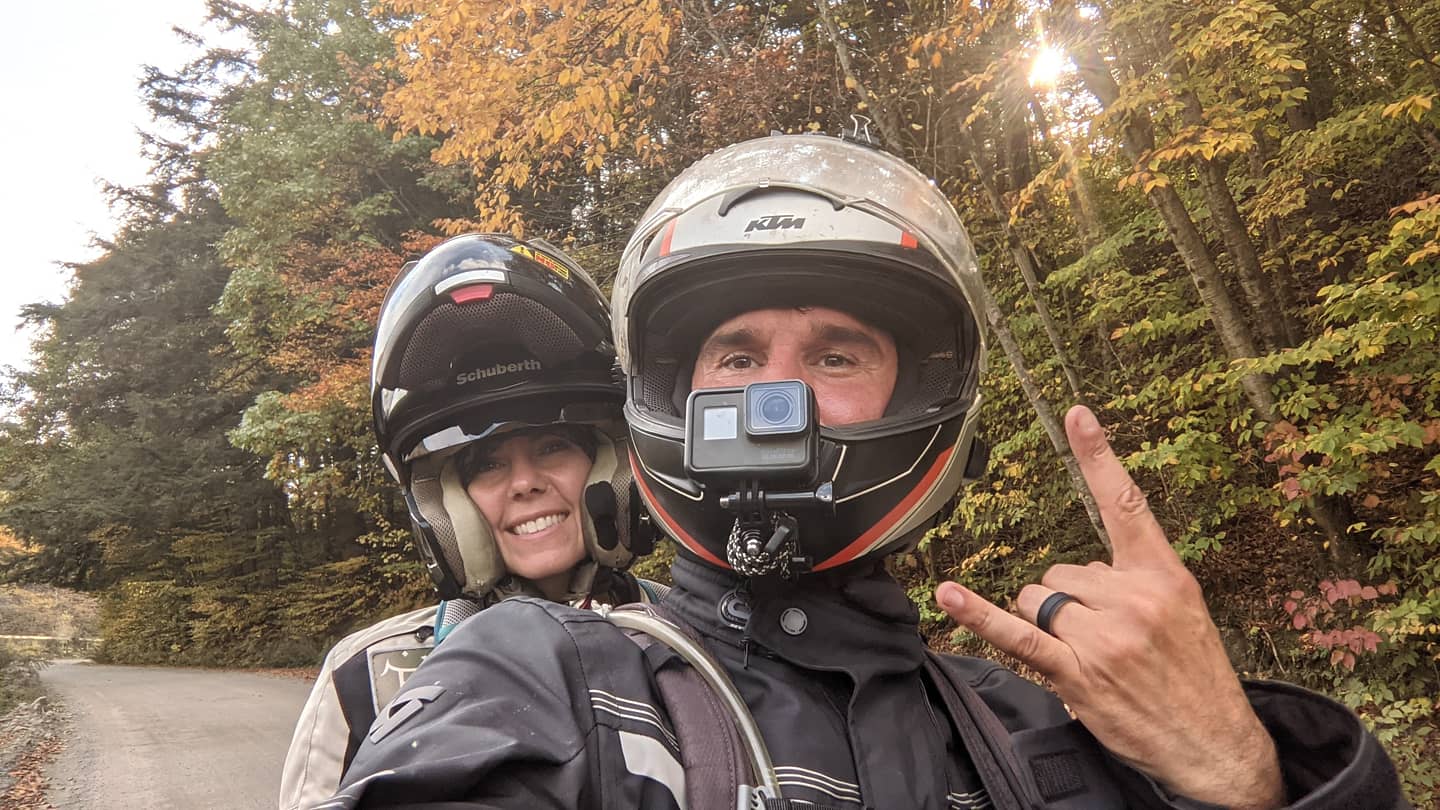 Tune in to hear the complete story of how these high school sweethearts rekindled their relationship after an extended hiatus. In this hilarious and honest discussion, the Notiers pull back the curtain on how they got into adventure riding in the first place, why they chose to ride tandem around the world, and how they managed to quit their jobs to adventure all over the globe.
Learn more about the Notiers on their website. Read about their adventures in Tim's books that chronicle the couple's adventure riding journey. Follow them on Instagram to see what they are up to next.