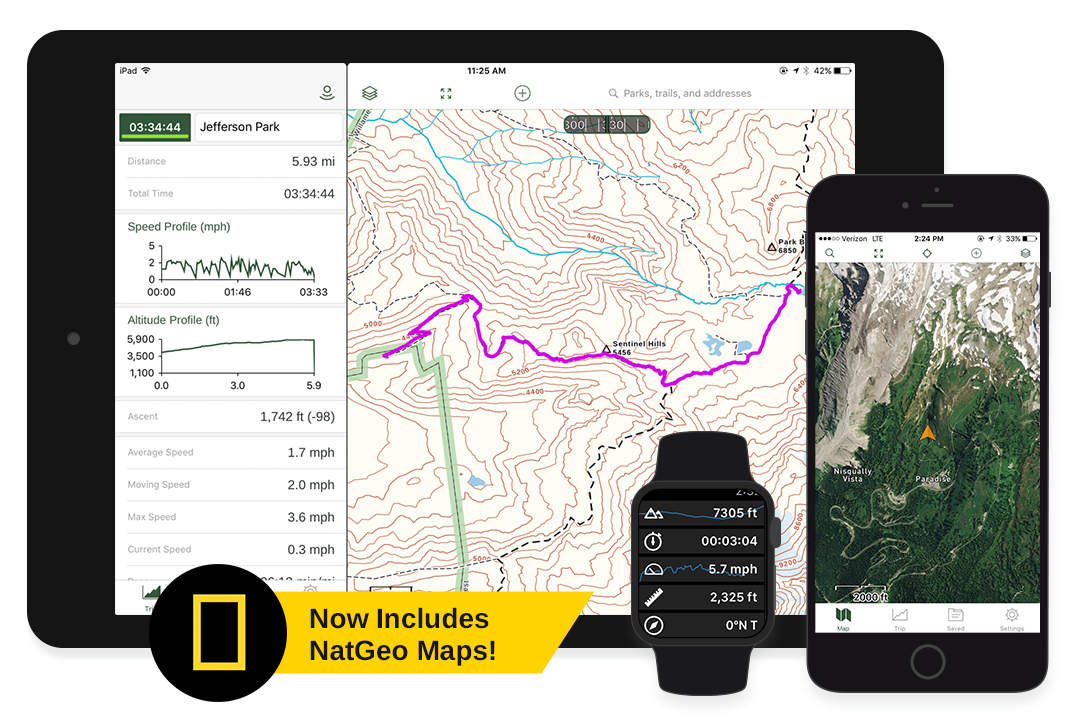 Today, we released the next generation Gaia GPS app for iOS. We're also delighted to announce the inclusion of National Geographic Trails Illustrated maps, on iOS, Android, and gaiagps.com.
The new app is a huge leap for Gaia GPS, with tremendous technology, new maps and features, and a polished user interface. Since last September, eleven people have worked on the design, engineering, and cartography for the new Gaia GPS. The beta tester group of about 80 participants includes professional guides, long distance hikers, backcountry skiers, hunters, off-roaders, mountain-bikers, and others – a broad cross-section of the Gaia GPS community.
Try the new Gaia GPS for free:     

Beautiful Map Display
The new Gaia GPS includes a faster/smoother mapping engine. Gaia Topo and some other sources now display as 'vector' maps. This improvement means labels stay crisp as you zoom in/out and maps download in smaller sizes.
National Geographic Trails Illustrated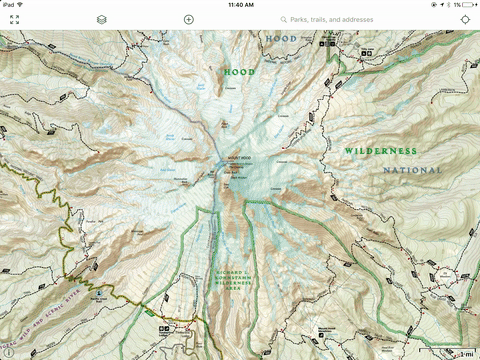 The new Gaia GPS includes an expanded map catalog, featuring National Geographic Trails Illustrated. These are the most trusted and highly-rated topographic maps available for the United States' top outdoor destinations. They are produced and regularly updated in partnership with local land managers and experts. They include detailed topographic information, clearly marked trails, recreational points of interest, and navigational aids. We're thrilled to include this layer with a Gaia GPS Premium Membership.
Additionally:
Premium Members also get access to another new source – Neotreks topo maps for the US
all users of the new Gaia GPS can now access MapBox Satellite, Outdoor, and Streets maps – previously restricted to premium subscribers.
Trail and Park Search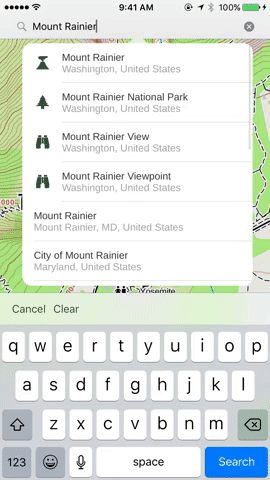 Search the map like never before in Gaia GPS.
Gaia GPS will now suggest results as you type, and the new search feature lets you find parks, trails, forests, POIs, coordinates, and addresses. You can use the same search when you discover and plan trips on gaiagps.com/map.
You can also now tap directly on map features to get more information. Get stats about trails, pictures of places, official websites for parks and trails, and more.
Slick Redesign
The new Gaia GPS app makes navigating the backcountry easier, with a streamlined interface and unified design. Every screen got some love – from login/signup, to the map, to saved data – and we polished all the little details.
The new app has tabs along the bottom for major functions, unified button icons, and refined colors/fonts/layout. You can find the controls to customize the main map view (pictured in the right screenshot) by long-pressing the fullscreen button on the map.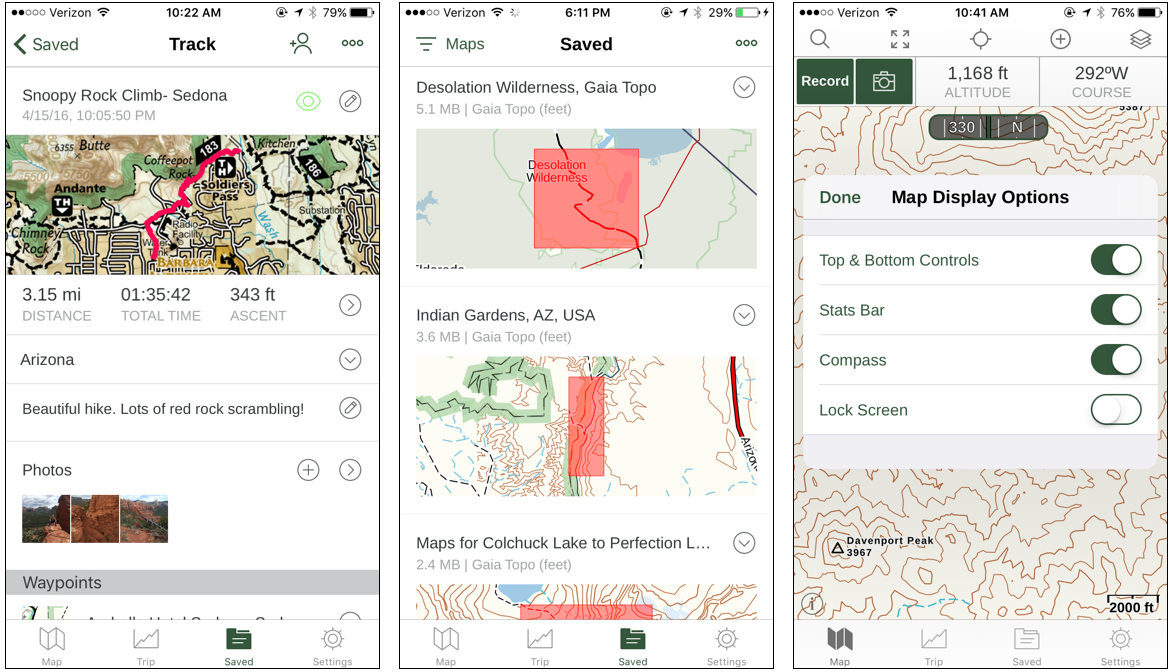 Free Usage Periods for Existing Users
Already have the old Gaia GPS? You get a 2-year free usage period with the new app. You can also continue to use the old app.
Additionally, existing users with "GaiaPro" subscriptions from the old app get access to the new app at no additional cost, including National Geographic and all other Premium maps.
Existing Gaia GPS users can read an FAQ about the new app here.
Try it For Free Today
Anyone can download the new iOS version of Gaia GPS today, and start a free 7 day trial. Experience the next generation of outdoor mapping.