Winter looms with promises of bluebird skies, powder stashes, and possibly record crowds in the backcountry this season. We're excited to kick off the first episode of our winter backcountry series on the Out and Back podcast with Colorado's Summit County Rescue Group Mission Coordinator Charles Pitman. In this episode, Pitman runs through some of his best winter safety tips. He also gives us the temperature of what the upcoming backcountry ski season looks like from a search-and-rescue perspective. Pitman says it might not be pretty.

"The backcountry retailers are selling out of gear already. There are some who said they have sold out for the year, both retailers and manufacturers. So that tells me this could be a rather interesting year for people going into the backcountry who really are probably not too prepared to do it." Pitman says. "We want to try to get the message out on what they need to consider."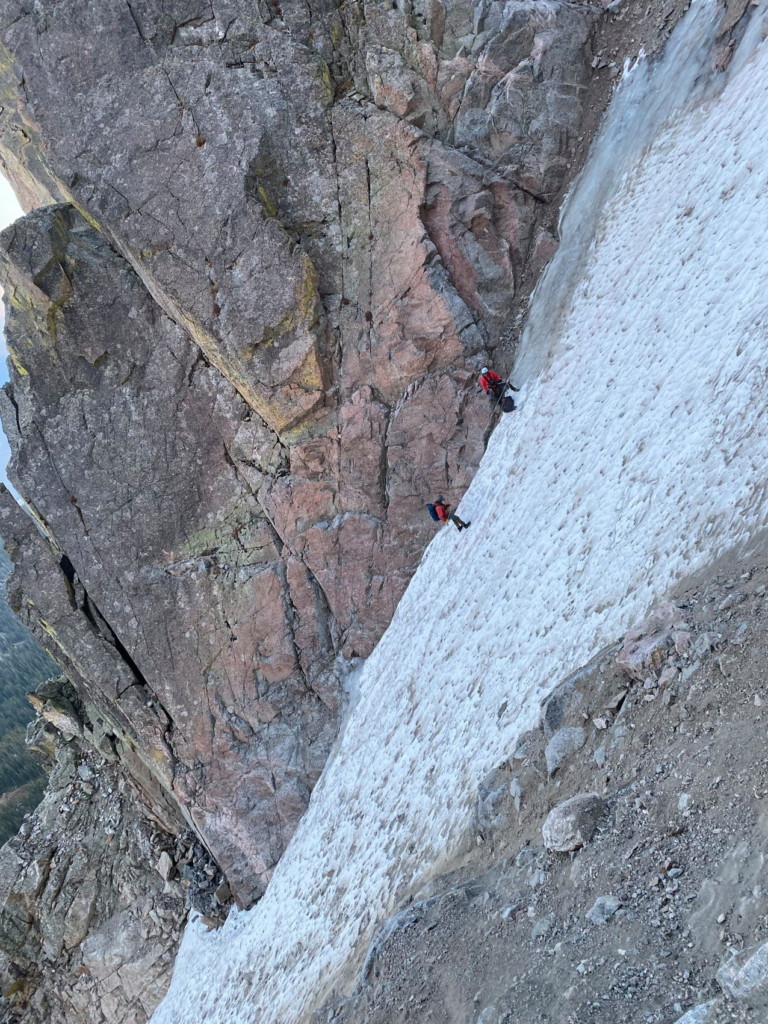 Pitman recaps the strain his organization felt when the ski areas shut down last spring due to the pandemic. He recalls jammed trailheads and skiers and snowboarders leaving the parking lots without crucial avalanche safety equipment. The backcountry continued to draw massive crowds through the summer and into fall, bringing with it an unprecedented number of rescues this year.
During one week in October alone, the Summit County Rescue Group assisted a lost mountain biker, an injured hiker, and a technical body recovery mission from one of the area's 14,000-foot peaks. Pitman says the number of rescues are at an all-time high and far surpassing the 150 calls for service the team received last year.
"Certainly my antennas are going up about how we need to prepare. We're starting to do our preparations as a team earlier. Of course, that's more difficult now. We don't have the same types of meetings we had before because we have to cope with the Covid restrictions and considerations that we take very, very seriously here," Pitman says. "I'm a bit concerned about what's going to happen this winter."
Tune in to Learn Winter Safety Tips
Pitman enlightens us on what backcountry enthusiasts can do to stay safer this winter. He delivers practical advice, including how to recognize and avoid avalanche danger in backcountry travel, what to do if you need help, and what you should put in your backpack to be prepared in case something goes wrong. Backcountry skiers, winter hikers, climbers, and snowmobilers will not want to miss this behind-the-scenes look at the upcoming snow season and what rescue professionals are doing to prepare for the busy season ahead. Plus, hear a few of Pitman's most harrowing rescue stories.

Make sure you are prepared this winter season. Learn more about avalanche safety at avalanche.org. Find and sign up for an avalanche education class with the American Institute for Avalanche Research and Education. Learn more about Summit Country Rescue Group and donate to your local search and rescue organization.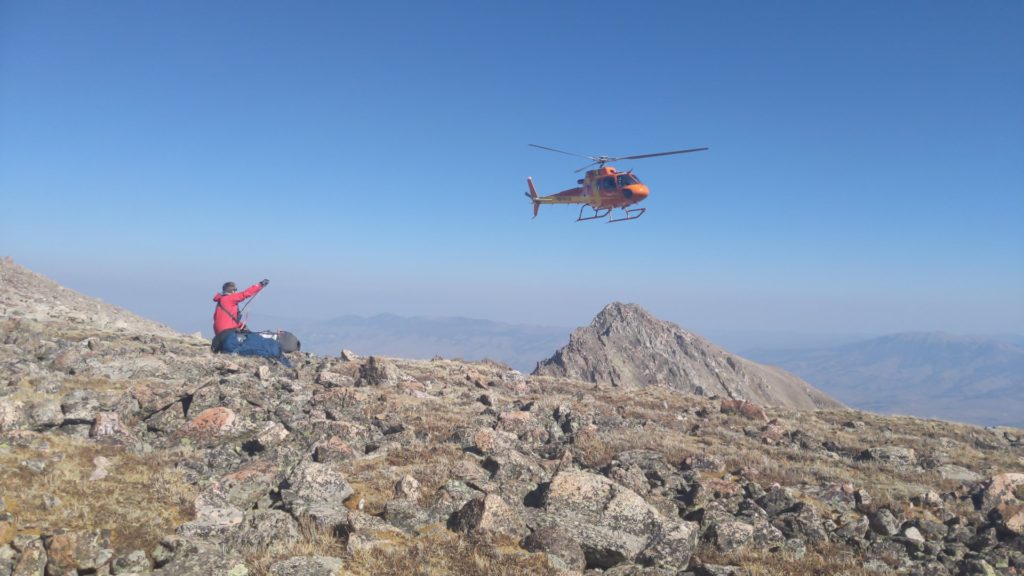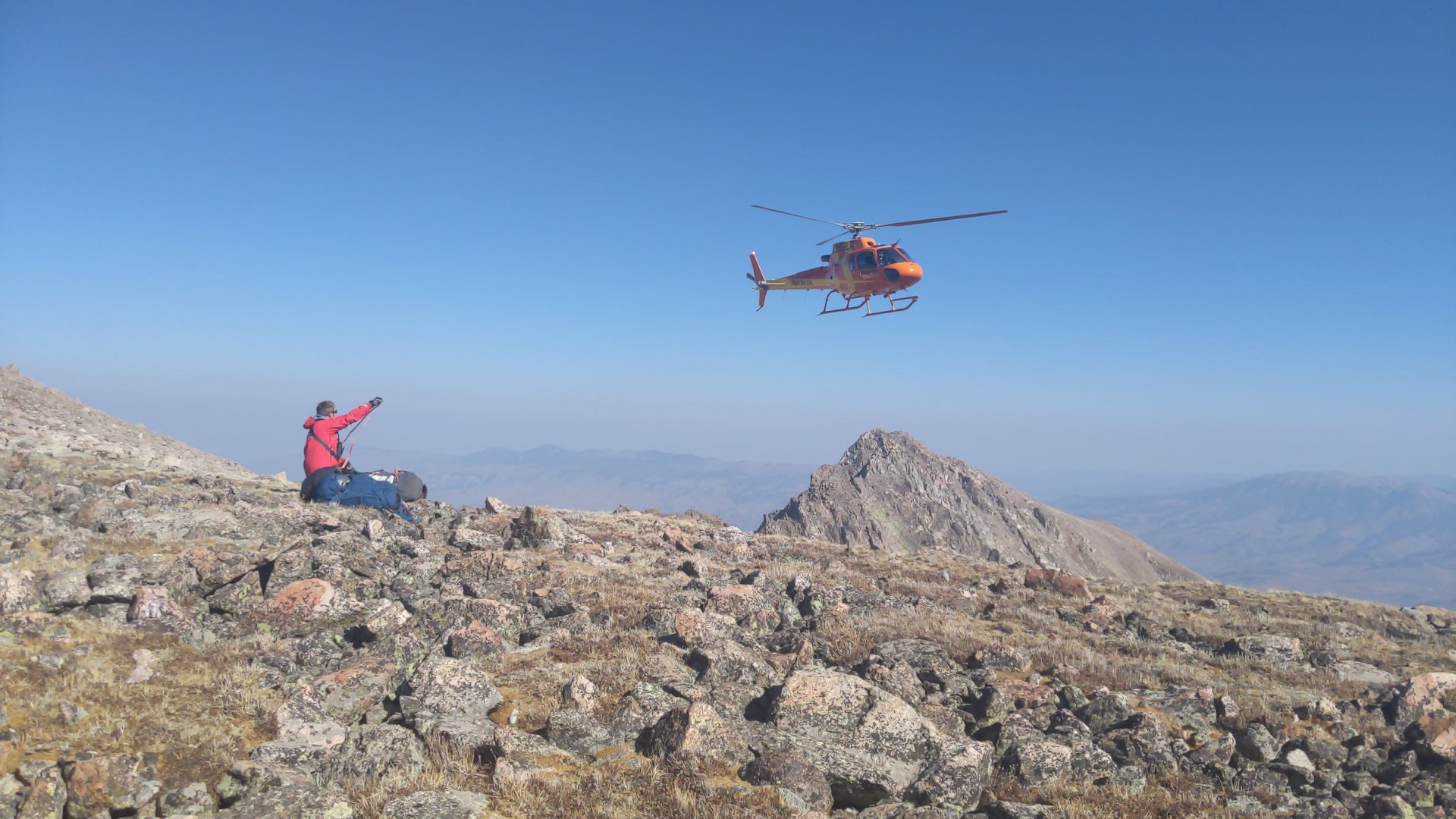 Episode Highlights:
4:30: The pandemic made the backcountry around Denver busy this year and many skiers, snowboarders, and snowmobilers were ill-equipped for safety.
8:15: This year has been a record-setting rescue season in Summit County, Colorado.
12:00: Search and Rescue is preparing for a busy winter season.
13:15: Here's how COVID 19 has changed search and rescue missions in Summit County.
17:00: Practice your avalanche transceiver skills at a beacon park.
18:15: More people are taking avalanche classes, but these classes are limited and filling up quickly this year.
19:00: Get search and rescue's tips to avoid avalanches: get the avalanche forecast, check the weather, and stick to low-angle slopes if you aren't sure about the danger.
25:25: Avalanche forecasting is not an exact science and sometimes you can do all the right things and still get into trouble.
26:15: A case study about five people who died in an avalanche: what went wrong?
27:00: Is technology giving people a false sense of security and too much confidence?
32:00: Colorado typically has a weaker snowpack and experiences more avalanches than other areas of the country.
36:00: A GPS mapping app on your phone, like Gaia GPS, would reduce the number of rescue calls because people could see exactly where they are on the map and easily find the trail if they get lost.
39:00: Two-way satellite communication devices help search and rescue crews to understand the help you need, plus Pitman tells us what happens when you press the SOS button.
42:00: Pitman says call for help sooner rather than later, it could save a life.
48:40: Make a plan for your backcountry adventure but don't succumb to summit fever, be flexible and willing to adjust plans when you get out on the mountain because conditions may change rapidly.
53:00: Most search and rescue crews are volunteers and they do it for the heartwarming stories with uplifting endings.
Next Episode: Snow Safety Tips with Avalanche Expert and Author Bruce Tremper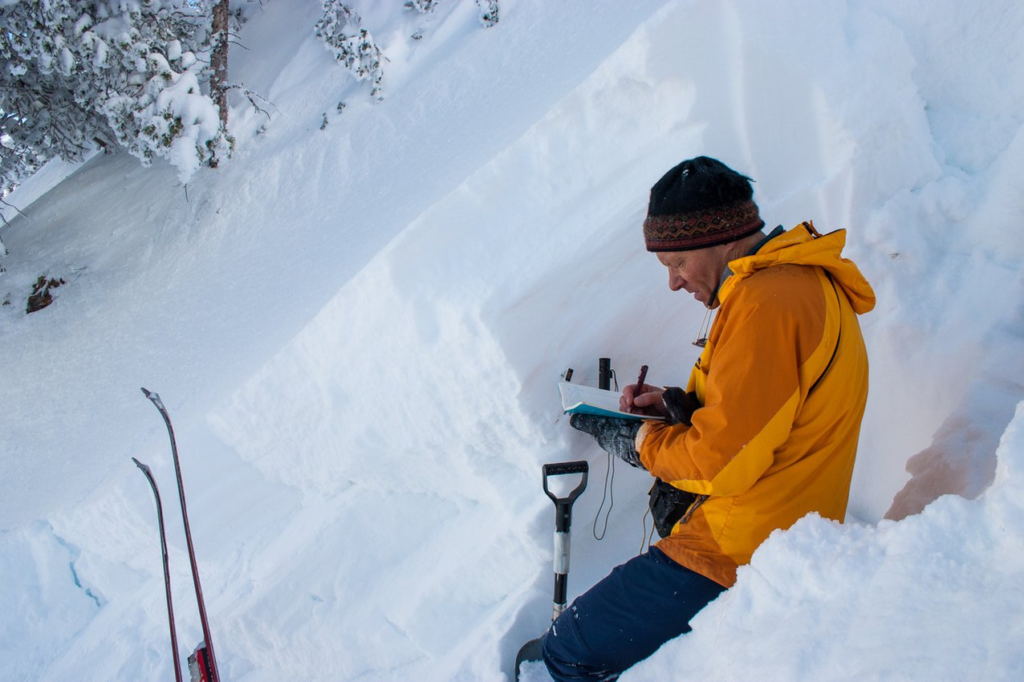 If the solitude of the backcountry beckons to you this winter, you won't want to miss the next episode of the Out and Back podcast with avalanche expert and author Bruce Tremper. Winter hikers, skiers, splitboarders, and snowmobilers will appreciate how Tremper breaks down his "low-risk travel ritual" to minimize avalanche exposure in the backcountry. Learn how to use his tips on your own trips to stay safer in the backcountry this winter season.

Tremper begins this conversation with a story from 1978 — a time when he wasn't an expert at all. Tremper was working for Bridger Bowl Ski Area in Montana, installing the resort's Pierre's Knob lift. He ignored his supervisor's warning to avoid crossing a slide path under the lift line. But Tremper thought hiking around the slide path was too much work. He skied across the steep starting zone, triggered an avalanche, and was swept away in a pre-season slide. This scene is the opener to Tremper's critically acclaimed book on snow safety: Staying Alive in Avalanche Terrain. In this interview, Tremper reflects on how surviving that avalanche sent him on a life-long trajectory to study snow science.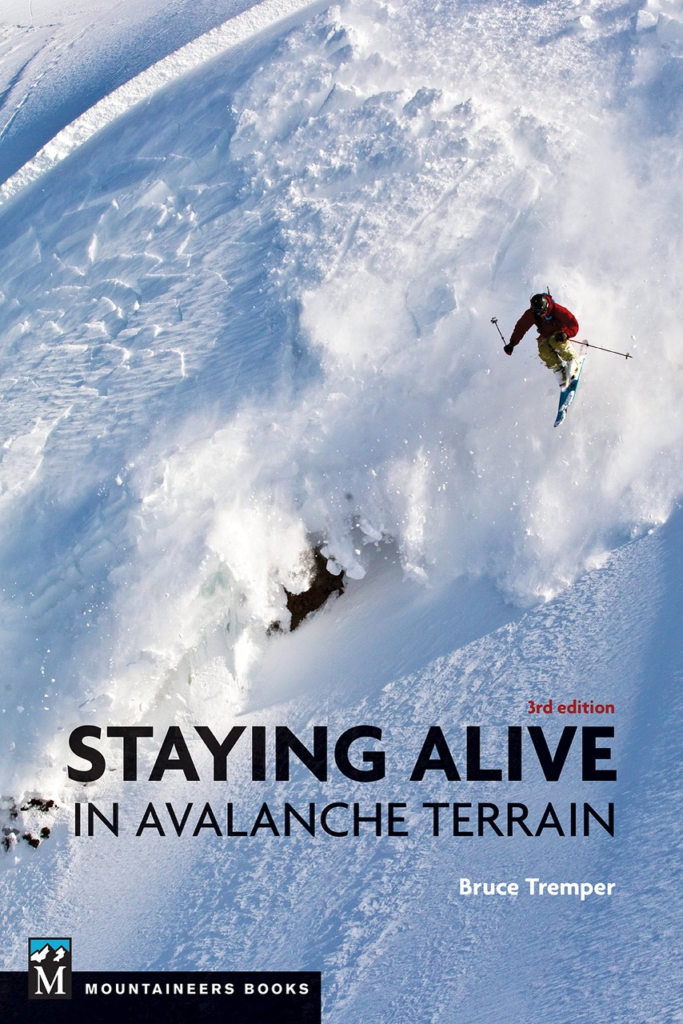 "That was a huge wake-up call for me … I should have died in that thing," Tremper said. "It changed my life and I went 'whoa, I want to learn as much as I can about avalanches.'"

After the Bridger Bowl incident, Tremper earned a Master's degree in geology and meteorology from the University of Montana, Bozeman. He studied under famed avalanche experts of the time, eventually becoming one himself. Tremper worked on snow safety teams for two Montana resorts before landing his "dream job" as an avalanche forecaster for the Alaska Avalanche Center. When the funding dried up in Alaska, Tremper took on the director role at Utah's Avalanche Center. Then he literally wrote the book — actually three books — about avalanche safety.

Now enjoying the first years of retirement, Tremper gives us his insights into all he's learned in his 40-year career in snow safety. Tune in to learn about Tremper's personal routine for avalanche safety. Tremper emphasizes that his safety plan begins at home with gathering the right gear, checking the local avalanche forecast, and plotting out a safe route on the maps. He talks about the importance of picking the right partner for winter backcountry travel, watching for clues and observations on the way to the mountain, and guarding against the human factors that lead people to make mistakes in the backcountry.

To reap more of Tremper's wisdom, check out his books Staying Alive in Avalanche Terrain, Avalanche Essentials, and Avalanche Pocket Guide (Mountaineers Books). And listen to the podcast to hear Tremper explain how to use each book in your progression about avalanche safety and snow science.
Last Episode: Endurance Superstar Courtney Dauwalter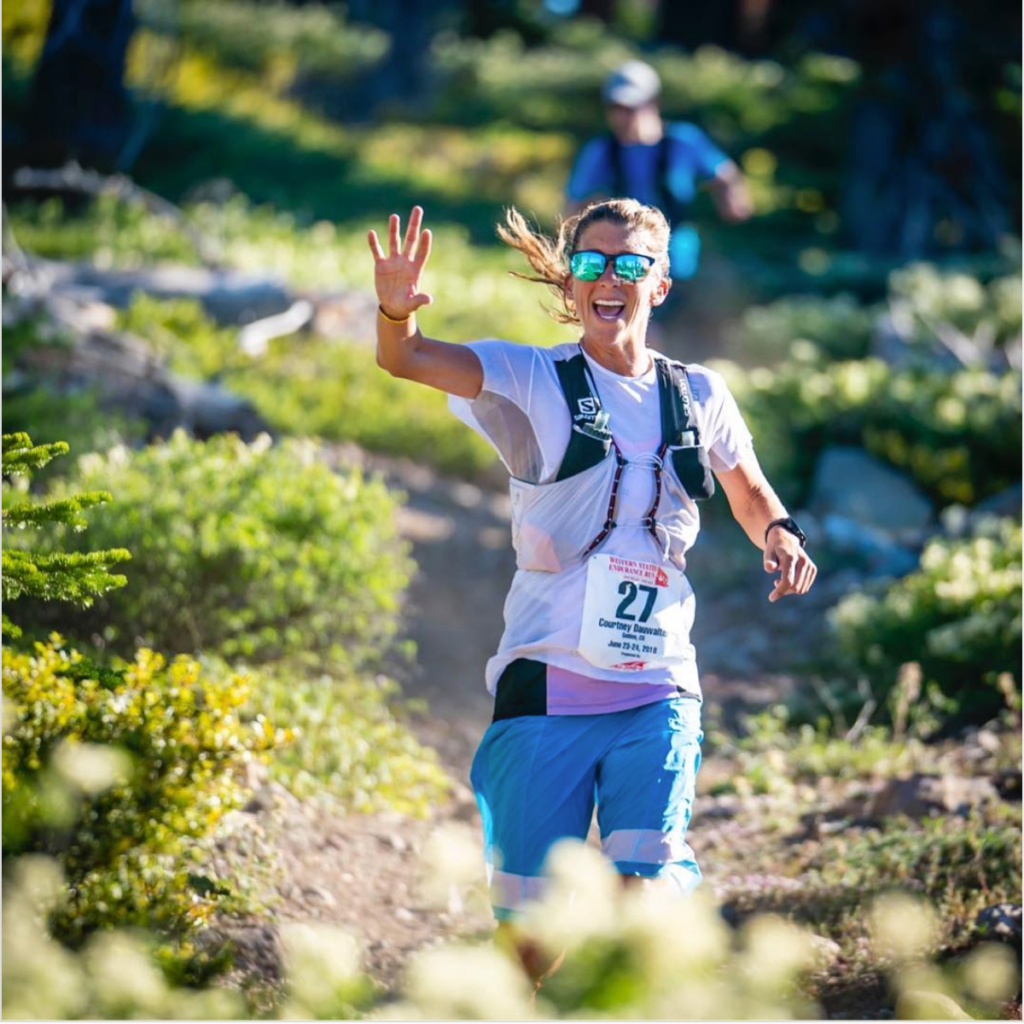 Check back on our last episode to find out what drives the queen of ultra running Courtney Dauwalter to set seemingly impossible goals and what fuels her to succeed. Dauwalter is renowned in the ultra running community and beyond for her definitive wins at everything from the Moab 240-mile trail race, to the Western States 100 Endurance Run, to the 100-mile Ultra Trail de Mont Blanc.

In this episode, Shanty and Gaia GPS writer and professional ultra runner Abby Levene catch up with Dauwalter fresh off her win at Big's Back Yard Ultra, perhaps the strangest running event of all. The ultimate test of the mind, athletes run 4.16-mile loops on the hour every hour until only one person remains. This year, that person was Dauwalter — 68 hours and 283 miles later.

A self-proclaimed lover of long-inseams (she exclusively runs in baggy, basketball-style shorts), candy, nachos, and beer, Dauwalter does not fit the mold of your typical spreadsheet-obsessed ultra runner. She shares how her unbridled passion for running outside for as long as possible allowed her to quit her day job as a high school science teacher and enter the world of professional endurance running. She also dives into the role her analytical-minded husband Kevin plays in her success, and how the duo's strengths complement each other to form a fun, focused, and formidable team. Also, hear about how Dauwalter's Colorado Trail FKT attempt this summer ended in the hospital.

Runners and non-runners alike won't want to miss this episode to catch Dauwalter's infectious optimism, learn what drives her to push barriers, and to pick up some tips on training your brain to endure when your body tells you to stop. Follow Dauwalter on Instagram and Facebook to keep up with her physical, phycological, and gustatory adventures.
Meet the Hosts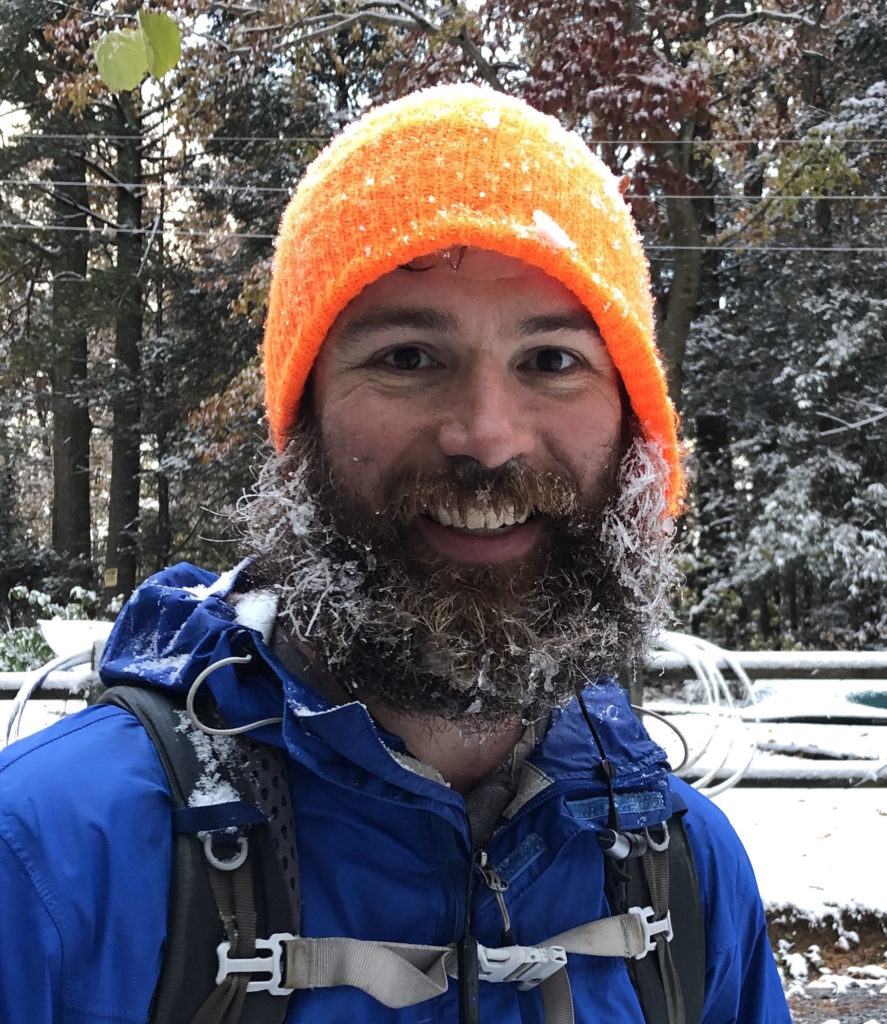 Andrew "Shanty" Baldwin
In 2019, host Andrew Baldwin completed a southbound thru-hike of the Appalachian Trail. After five months on the trail, Baldwin returned home to pursue a career in voice acting. A friend of the Gaia GPS company, Baldwin was a natural choice for hosting the Out and Back podcast.

In each Out and Back episode, Shanty strives to bring you conversations with people who spend an extraordinary amount of time outdoors. Listen in as Shanty taps into each backcountry expert's superpower so that you can take their knowledge and experience with you on your next adventure.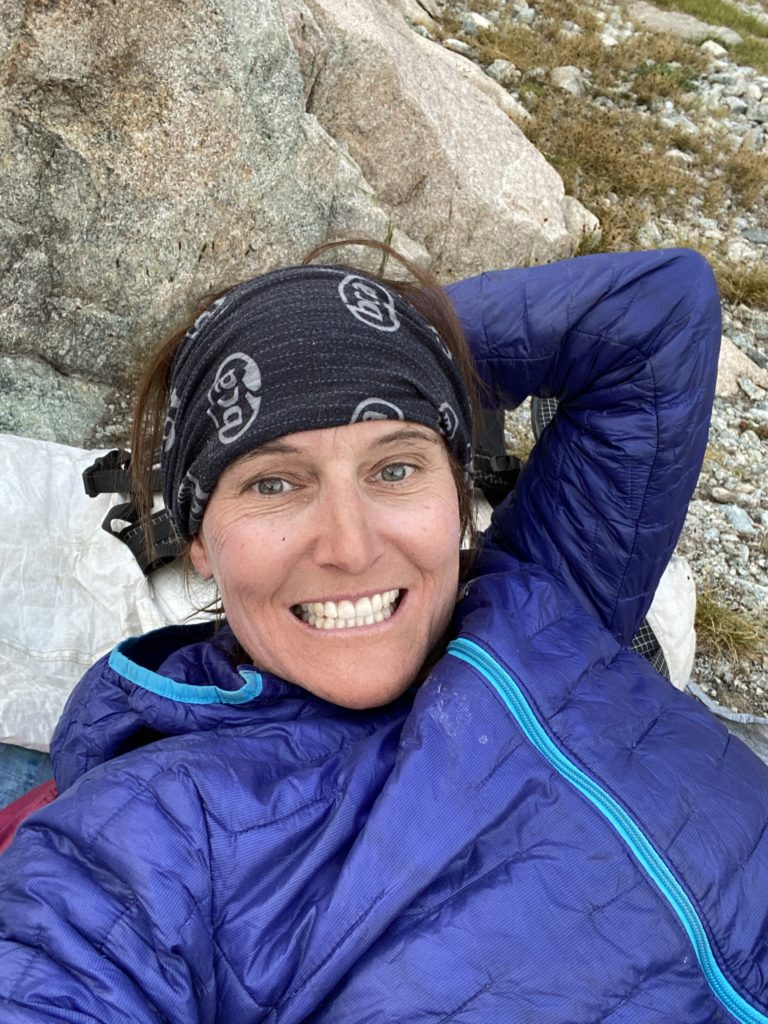 Mary "Hiker Midnight" Cochenour
Mary is the Out and Back podcast producer and a writer and editor at Gaia GPS. Before joining Gaia GPS, Mary worked as a lawyer, newspaper journalist, ski patroller, Grand Canyon river guide, and USFS wilderness ranger.
When she is not in the office, Mary works as a guide for Andrew Skurka Adventures in wild places around the west, like Rocky Mountain National Park, Yosemite, and the Brooks Range in Alaska. Follow Mary's adventures on Instagram. Also, read her tips on how to plan your first solo backpacking trip and how to read a topo map.