What drives people to set seemingly impossible goals, and what fuels them to succeed? Out and Back digs into these questions with the queen of ultra running, Courtney Dauwalter. Fresh off her win at Bigs Back Yard Ultra, Courtney is renowned in the ultra running community and beyond for her definitive wins at everything from the Moab 240-mile trail race, to the Western States 100 Endurance Run, to the 100-mile Ultra Trail de Mont Blanc.

In this episode, Shanty and Gaia GPS writer and professional ultra runner Abby Levene sit down with Courtney to answer two simple questions: why and how?

Courtney takes listeners back in time to her early days of ultra running. Her first 100 mile race did not go as well as she hoped. In fact, she didn't finish. That day marked a turning point. Courtney walks us through how she built up the mental toughness and trove of positive, empowering experiences to give her the courage to persevere through insane mid-race issues, like temporary blindness, hallucinations, and vomiting.

"I really hope to use races as ways to build up more mental endurance and also just more mental evidence for myself of 'okay, here, all the things that you've gone through before. Here's how you solve them before and look at how you were able to keep going.' And so it's like this file cabinet in my brain of all the problems that we push through. And accessing that during the hard times of an ultra just gives you the confidence to keep going because you've got this accumulated knowledge from other disasters that have happened."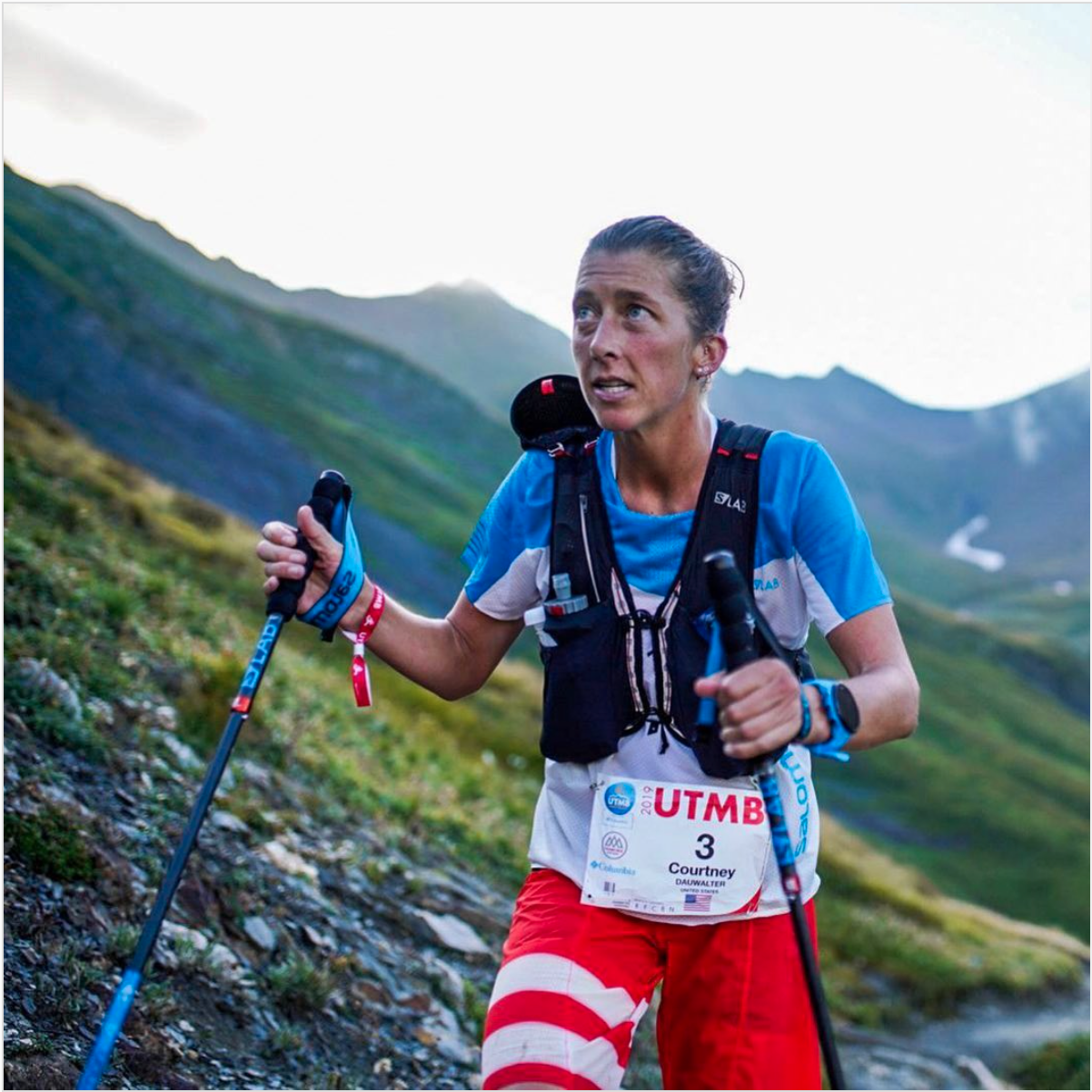 A self-proclaimed lover of long-inseams (she exclusively runs in baggy, basketball-style shorts), candy, nachos, and beer, Courtney does not fit the mold of your typical spreadsheet-obsessed ultra runner. She shares how her unbridled passion for running outside for as long as possible and day after day allowed her to quit her day job as a high school science teacher and not grow to resent the pressure of professional sport. She also dives into the role her analytical-minded husband Kevin plays in her success, and how the duo's strengths complement each other to form a fun, focused, and formidable team.

Courtney takes listeners through her Colorado Trail FKT attempt this summer, and her recent win at perhaps the strangest running event of all: Big's Backyard Ultra. The ultimate test of the mind, athletes at this event run 4.16-mile loops on the hour every hour until only one person remains. This year, that was Courtney — 68 hours and 283 miles later.

Runners and non-runners alike won't want to miss this episode to catch Courtney's infectious optimism, learn what drives her to push barriers, and to pick up some tips on training your brain to endure when your body tells you to stop.

Follow Courtney on Instagram and Facebook to keep up with her physical, phycological, and gustatory adventures.
Episode Highlights
3:55: How Courtney went from being an elite cross country skier to an ultra marathon runner.
6:52: Courtney's first 100 mile race did not go according to plan.
9:00: That first 100-mile race flipped a switch in Courtney's brain.
10:07: Courtney thinks of her brain as a filing cabinet filled with experiences to draw out and use as needed.
13:35: How Courtney made the leap to quit her job as a high school science teacher to pursue running full time.
18:00: What drove Courtney to jump from racing 100 miles to 240 miles at the Moab 240.
22:35: Things unravel at Western States 100 Mile Endurance Run in 2019.
26:35: How Courtney bounced back mentally and physically from Western States leading up to UTMB.
35:30: Courtney's legs were not prepared to win UTMB. How she managed to do so anyway.
39:10: The role Courtney's husband Kevin plays in Courtney's success.
41:05: Why Courtney thought running the 500-mile Colorado Trail sounded like a good idea.
44:00: The sleep game of ultra-long distance events.
50:15: Unbeknownst to Courtney, things go horribly wrong on the Colorado Trail.
54:35: The inside-scoop on Courtney's most recent win at Big's Backyard Ultra.
1:13:35: Why Courtney exclusively runs in basket-ball style shorts.
1:15:35: Courtney's life-saving food on the trail.
1:16:50: The one endurance event Courtney would love to spectate.
Last Episode: 2020 Fastest Known Time Roundup With Buzz Burrell
The pandemic canceled nearly all the running races this year, but that didn't deter athletes from taking down "fastest known times" on some of the most famous and iconic routes around the globe. In fact, the keeper of such unofficial records, fastestknowntime.com reports that more than 50 FKTs are submitted to the website each day — amounting to as much as five times the number of FKTs reported from the previous year.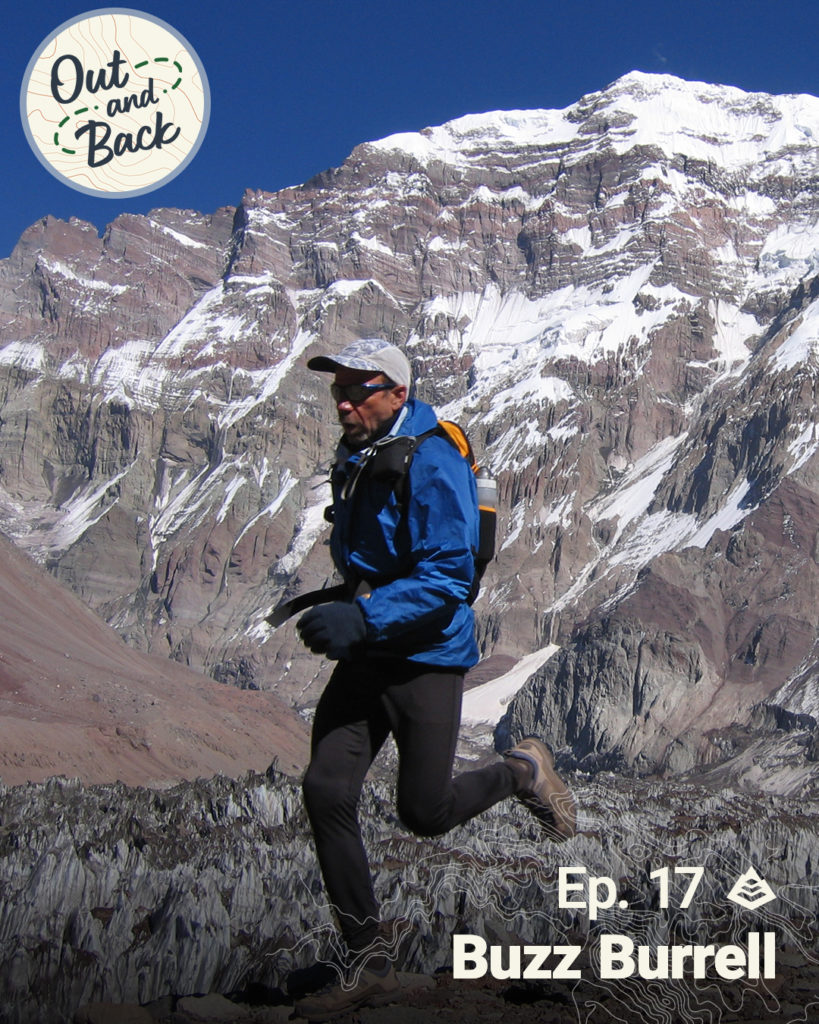 Tune in to the last episode of the Out and Back podcast, Shanty and Mary review this year's FKT round up with Buzz Burrell, co-founder of fastestknowntime.com and the "father of the FKT." Buzz takes us through the rise of the FKT, what makes a solid FKT route, and the allure of the solitary push to set speed records in this year of pandemic lockdowns, civil unrest, and wildfires.

You won't want to miss this episode as Buzz delivers this year's round-up of robust FKT activity. Buzz, who just turned 69, also goes deep in this episode and reveals the pains of aging. Tune in to hear his four tips for pushing on as the years pile up. Plus, you'll never guess what indoor activity Buzz has mastered, proving that Buzz is so much more than a mountain athlete.

Learn more about Buzz Burrell and FKT records at fastestknowntime.com. Listen every Friday to the Fastest Known Time podcast, featuring the rising stars in speed records around the globe.
Next Episode: Search and Rescue Braces for Record Backcountry Ski Season
Winter looms with promises of bluebird skies, powder stashes and possibly record crowds in the backcountry this season. We're excited to kick off the first episode of our backcountry ski series with Colorado's Summit County Search and Rescue mission coordinator Charles Pitman, who gives us the temperature of what the upcoming backcountry ski season looks like from the search-and-rescue perspective. Pitman says it might not be pretty.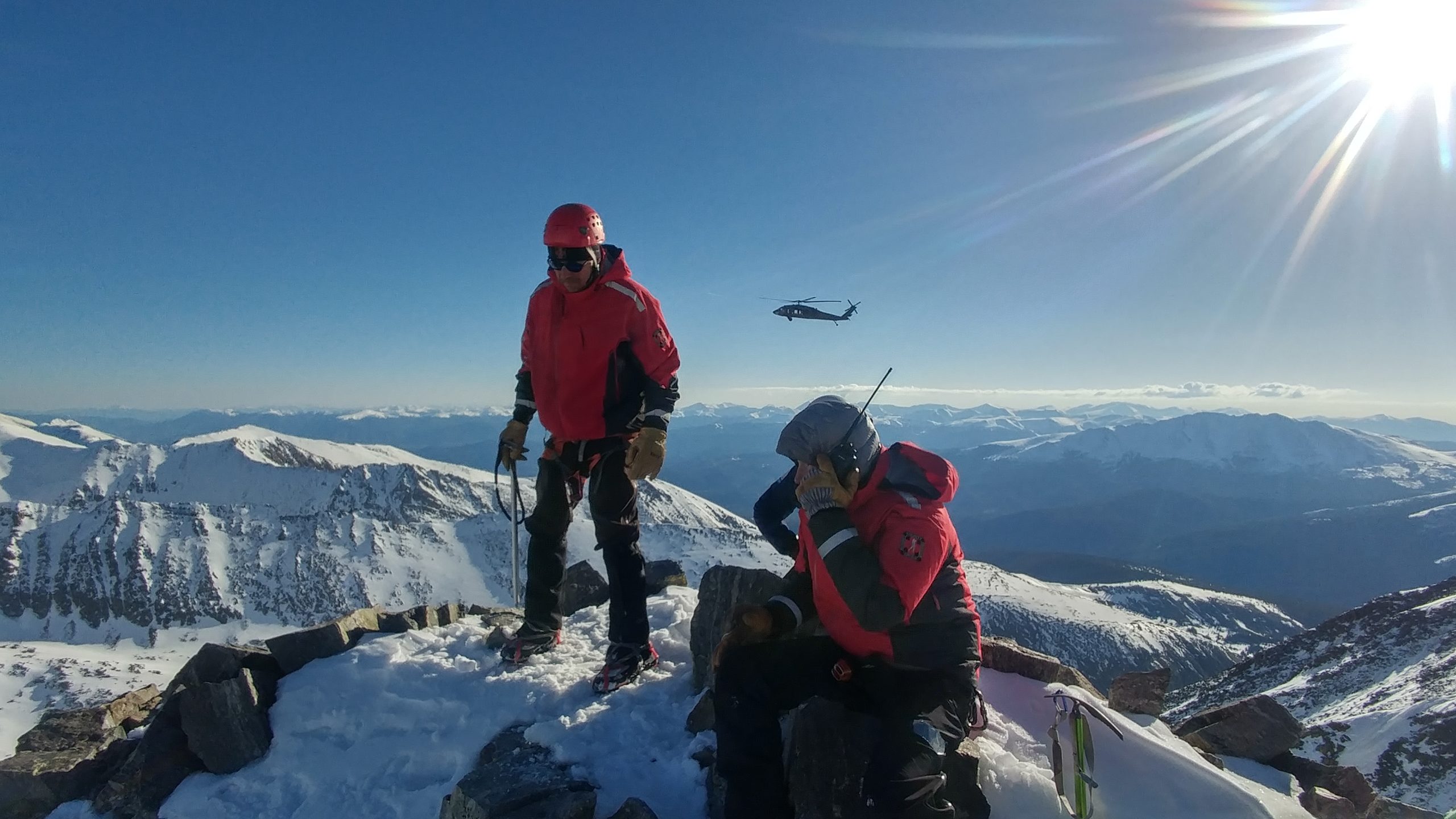 "The backcountry retailers are selling out of gear already … both retailers and manufacturers. So that tells me this could be a rather interesting year for people going the backcountry who really are probably not too prepared to do it." Pitman says. "We want to try to get the message out on what they need to consider."
In this interview, Pitman recaps the strain his organization felt when the ski areas shut down early last spring due to the pandemic. He recalls jammed trailheads and skiers and snowboarders leaving the parking lots without crucial avalanche safety equipment. Pitman says the backcountry continued to draw massive crowds through the summer and into fall, bringing with it an unprecedented number of rescues this year.
During one week in October alone, Summit County Search and Rescue assisted a lost mountain biker, an injured hiker, and a technical body recovery mission from one of the area's 14,000-feet peaks. Pitman says the number of rescues are at an all-time high, and far surpassing the 150 calls for service the team received last year.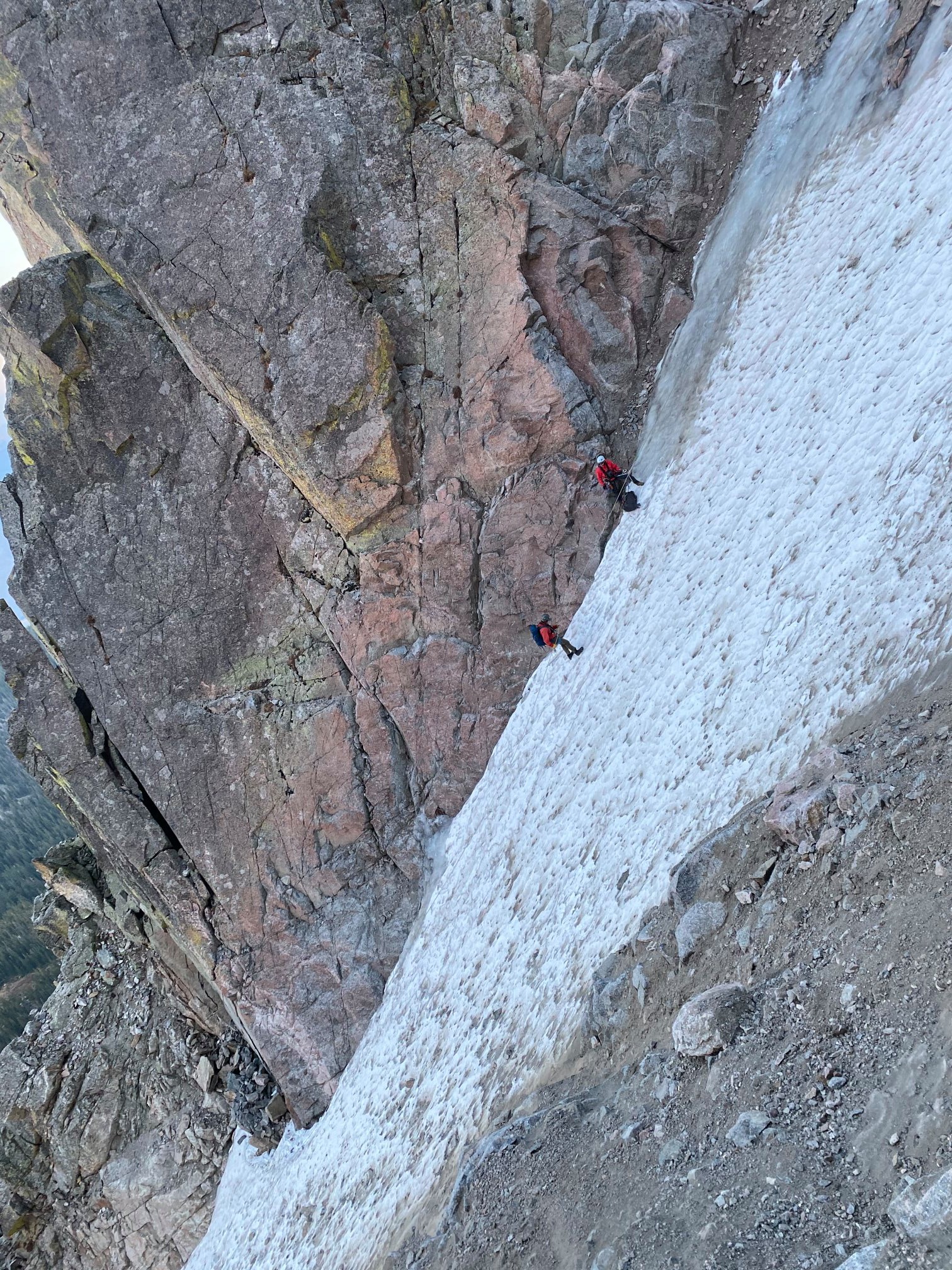 "Certainly my antennas are going up about how we need to prepare. We're starting to do our preparations as a team earlier. Of course, that's more difficult now. We don't have the same types of meetings we had before because we have to cope with the Covid restrictions and considerations that we take very, very seriously here," Pitman said. "I'm a bit concerned about what's going to happen this winter."

Tune in as Pitman enlightens us on what backcountry enthusiasts need to do to stay safer this winter, including how to recognize and avoid danger in backcountry travel, what to do if you need help, and what you should put in your backpack to be prepared in case something goes wrong.

Backcountry skiers, winter hikers, climbers, and snowmobilers will not want to miss this behind-the-scenes look at the upcoming ski season and what the rescue professionals are doing to prepare for the busy season ahead. Plus hear a few of Pitman's most harrowing rescue stories.

Learn more about avalanche safety at avalanche.org. Find an avalanche education class with the American Institute for Avalanche Research and Education. Learn more about Summit Country Search and Rescue and donate to your local search and rescue group.
Meet the Hosts
Andrew "Shanty" Baldwin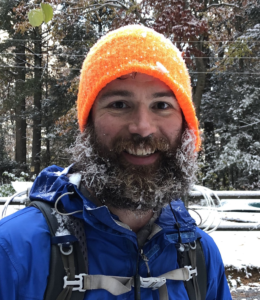 In 2019, host Andrew Baldwin completed a southbound thru-hike of the Appalachian Trail. After five months on the trail, Baldwin returned home to pursue a career in voice acting. A friend of the Gaia GPS company, Baldwin was a natural choice for hosting the Out and Back podcast.

In each Out and Back episode, Shanty strives to bring you conversations with people who spend an extraordinary amount of time outdoors. Listen in as Shanty taps into each backcountry expert's superpower so that you can take their knowledge and experience with you on your next adventure.
Abby Levene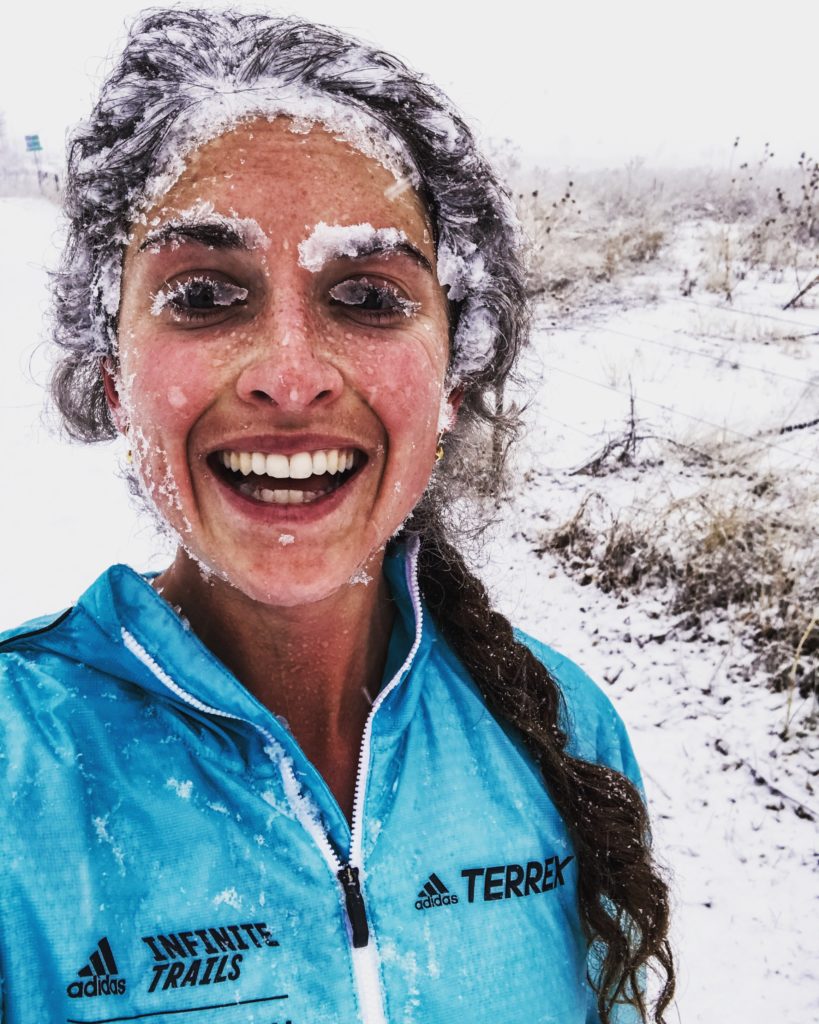 When she's not busy writing and editing content for Gaia GPS, Abby Levene can be found trail running, biking, and skiing around her hometown of Boulder, Colorado. In 2017, Abby broke her wrist eight miles into her second ultra. She went on to win the race, and has been hooked on the sport since. She's passionate about using her graduate education in environmental journalism and her love for playing outside to tell stories about the issues, people, and places of the outdoors.