Check out backcountry conditions from the comfort of your couch using two new satellite imagery maps. FreshSat – Cloud Free shows a new and mostly unobstructed view of the earth's surface. FreshSat – Recent displays all conditions and provides an even more up-to-date picture of ground conditions.
Both maps are updated at least every 14 days. FreshSat – Cloud Free and FreshSat – Recent pull data from Landsat-8 and Sentinel-2 government satellites to give you a clearer picture of conditions on the ground. Use these maps to find areas with peak fall foliage colors or to check for lingering snow on high mountain passes.
FreshSat – Recent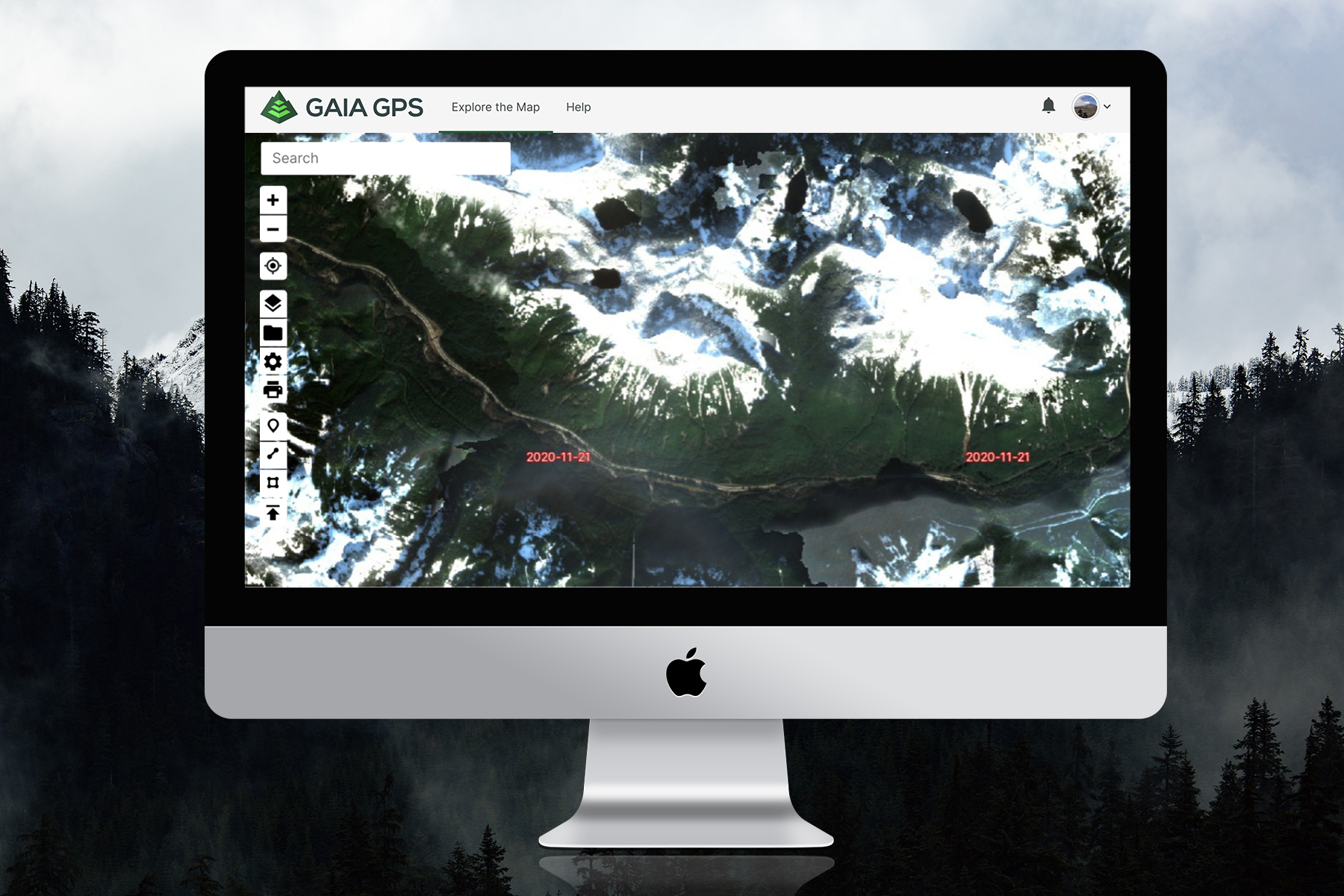 FreshSat – Recent shows all scenes, regardless of cloud cover. It is updated more frequently than FreshSat – Cloud Free. Even when clouds obscure a specific zone, you can use this map to get a sense of fall colors or snow cover in the mountains. Use FreshSat – Recent and FreshSat – Cloud Free in tandem to get the most accurate visual of recent conditions.
FreshSat – Cloud Free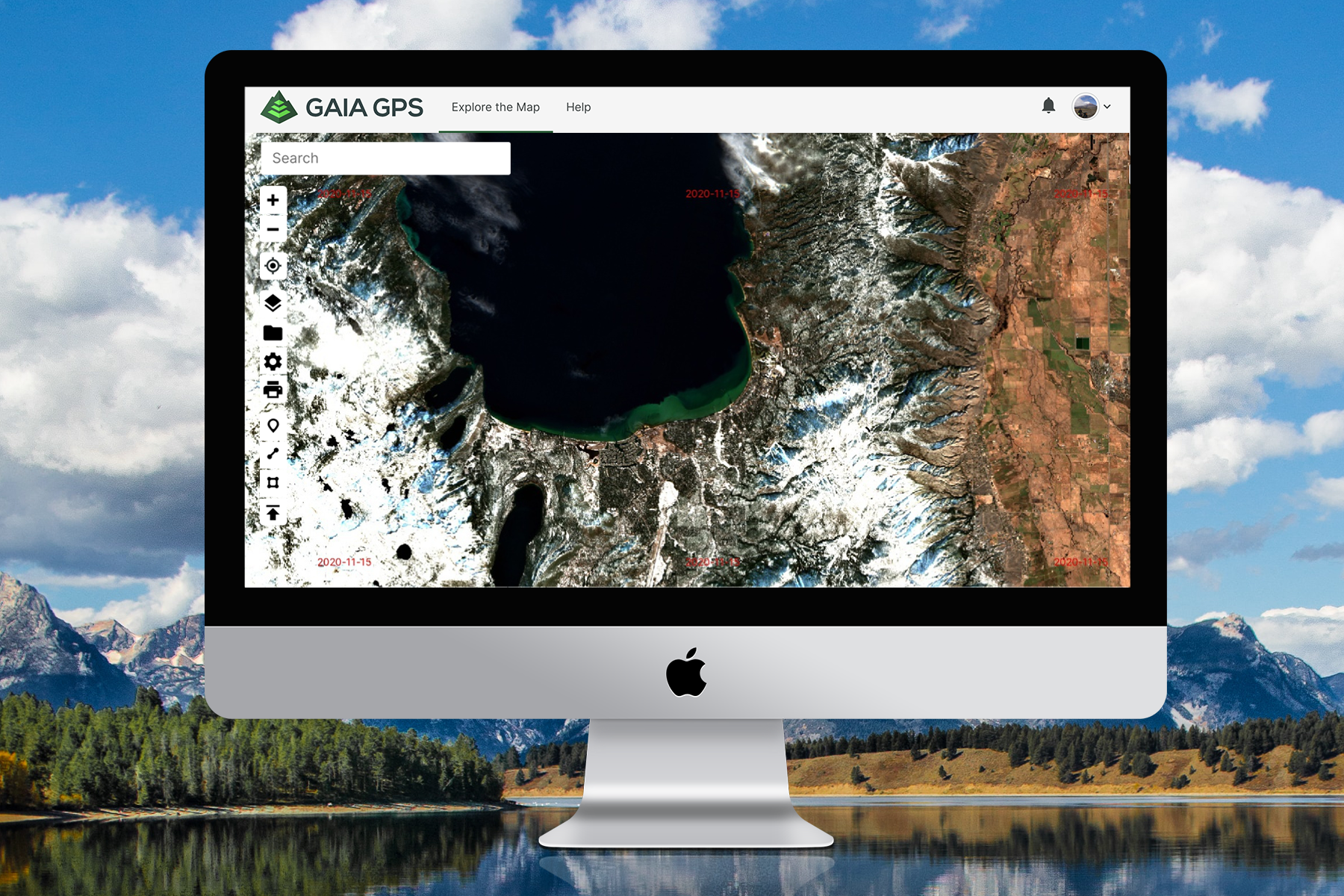 Clouds can ruin a good satellite image by obscuring ground features and covering up landscape details. The FreshSat-Cloud Free map solves this problem by displaying images that are mostly unobstructed by clouds. The map only uses images with less than 20-percent cloud cover to create a patchwork of sunny, mostly cloudless images of the earth's surface.
Satellites
Both maps source images from two satellites: United States Geological Survey's Landsat-8 and the European Space Agency's Copernicus Sentinel-2. Landsat 8 orbits earth at an altitude of 438 miles every 99 minutes, snapping about 740 scenes per day. Sentinel-2 satellites cover a wide expanse of the earth (290 km) and complete a lap around the equator every 10 days. At higher latitudes, closer to the poles, Sentinel-2 images overlap with some regions getting photographed twice every 10 days. FreshSat – Cloud Free and FreshSat – Recent import data from these satellites to bring you the latest aerial imagery from around the globe.
Date Stamps
Date stamps on both FreshSat maps make it easy to identify how recently a location has been updated. Simply look at the corner of a map tile to see the date when that image was taken. Since these tiles constantly get replaced, make sure you check the date on the tile to see just how recent the footage is. Sometimes a single tile will be made up of multiple satellite scenes. In these cases, data comes from the most recent scene.
Resolution
Both FreshSat maps have a resolution of 10 to 15 meters per pixel. This level of detail lets you pick out large aspects on the map, like whether a mountain pass is covered in snow. For higher resolution maps, use Gaia GPS's Satellite and World Imagery maps, which give you a clear view of the landscape for scouting out clearings for campsites and studying avalanche paths, alpine descents, and off-trail routes.
How to Get the FreshSat Maps
FreshSat – Cloud Free and FreshSat – Recent are available for all users on the web, and on the application with a Gaia GPS premium membership. To access the layers, visit the layers menu and select the "Satellite" tab. Scroll down and tap "FreshSat- Cloud Free" and "FreshSat – Recent." Tap the "Add Layer" button at the bottom of the screen.
Pair these layers with the Satellite layer and other satellite maps to get a detailed bird's eye view of a region. You can also use these maps with other useful layers for overlanding, trail running, bikepacking, backcountry skiing, or your activity of choice. Download these layers for offline use so you can check conditions in the field.