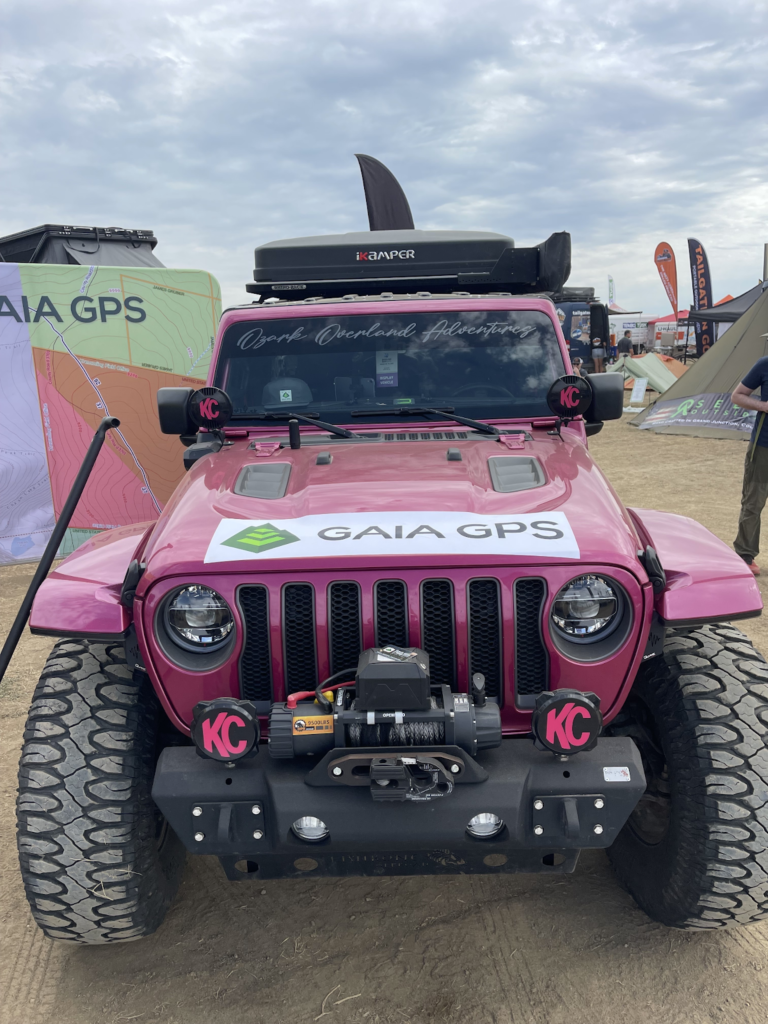 From August 26 to 28, a contingent of the Gaia GPS team camped out in Loveland, Colorado, where we filled our souls with joy, brains with knowledge, and shoes with the enormous amounts of dust blowing across the plains at Overland Expo Mountain West. As one of the premier overlanding event series in the world, Mountain West brings the overlanding community together for a weekend of learning, ogling rigs, connecting, and spending time outside.
Learning from the Pros
Huge thank you to our partners who helped out at the booth and taught top-level lessons on using Gaia GPS. Sonya and Necota Staples of Staples InTents held "how to get started with Gaia GPS" sessions in which they covered app navigation, how to find the most useful map layers for overlanding, and how to download maps for offline use. We loved hearing their story about how Gaia GPS powered their overlanding adventures around Africa. It's so cool to see our hard work behind the screen being put into action around the globe!
Matt, Cara, and Goose of Ozark Overland Adventures also conducted powerful lessons on using Gaia. They told an incredible story about how our new Gaia Overland map helped them discover one of the best campsites they've ever seen. Feeling some expo FOMO? Check out Staples InTents and Ozark Overland Adventures Youtube channels to catch up on all the action and to learn how they take their adventures to the next level with Gaia GPS.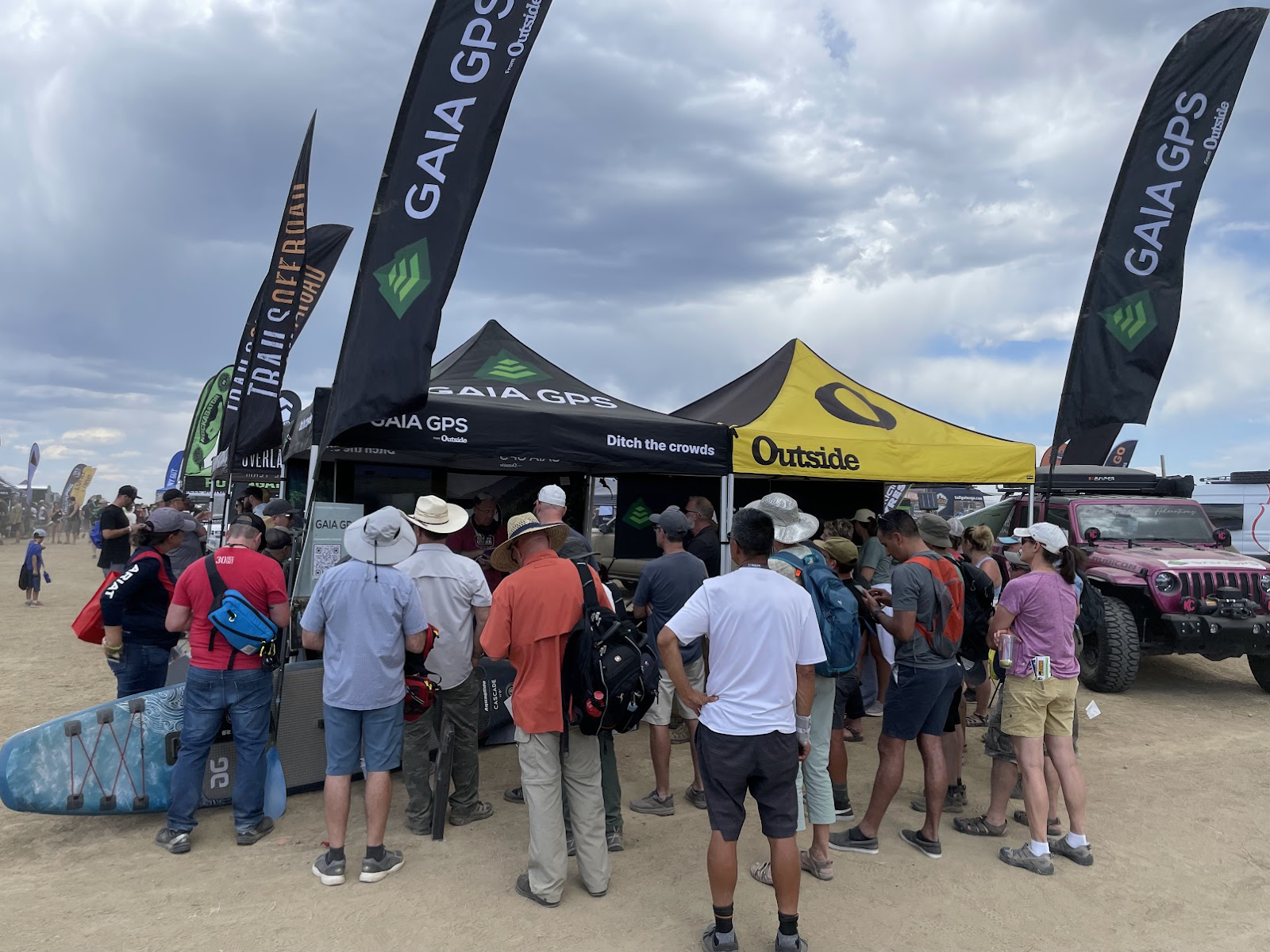 Now we're back to work, incorporating your feedback on how to make Gaia GPS even better for your adventures. Stay tuned for product improvements, new features and maps, and upcoming lessons on how to get the most out of the app and gaiagps.com. In the meantime, keep in touch with us on Instagram, Facebook, and Twitter.
Feature photo courtesy of the Staples.