Expert route builders and route planning-curious alike, we have great news for you. Creating your own adventures in Gaia GPS just got even easier — and more fun. Meet our new route editing tools, here to let you quickly fix any mistakes or changes of heart, automatically out-and-back any one-way route, send your route back to the start, and reverse your route direction.
You asked, and we listened. We added these route editing tools so that you can explore our maps with even more abandon, knowing you can painlessly erase any route-building mistakes and let our planning tools handle the tedious tasks. Enjoy these tools on Android and on the big screen at gaiagps.com. To put the cherry on top of this route creation cake, we've added keyboard shortcuts to the web so you can perform any of these tasks without even touching your mouse, making it even easier to carry on route building with our smart snap-to-trail planning tools.
Turn Your Dream into Do with Route Planning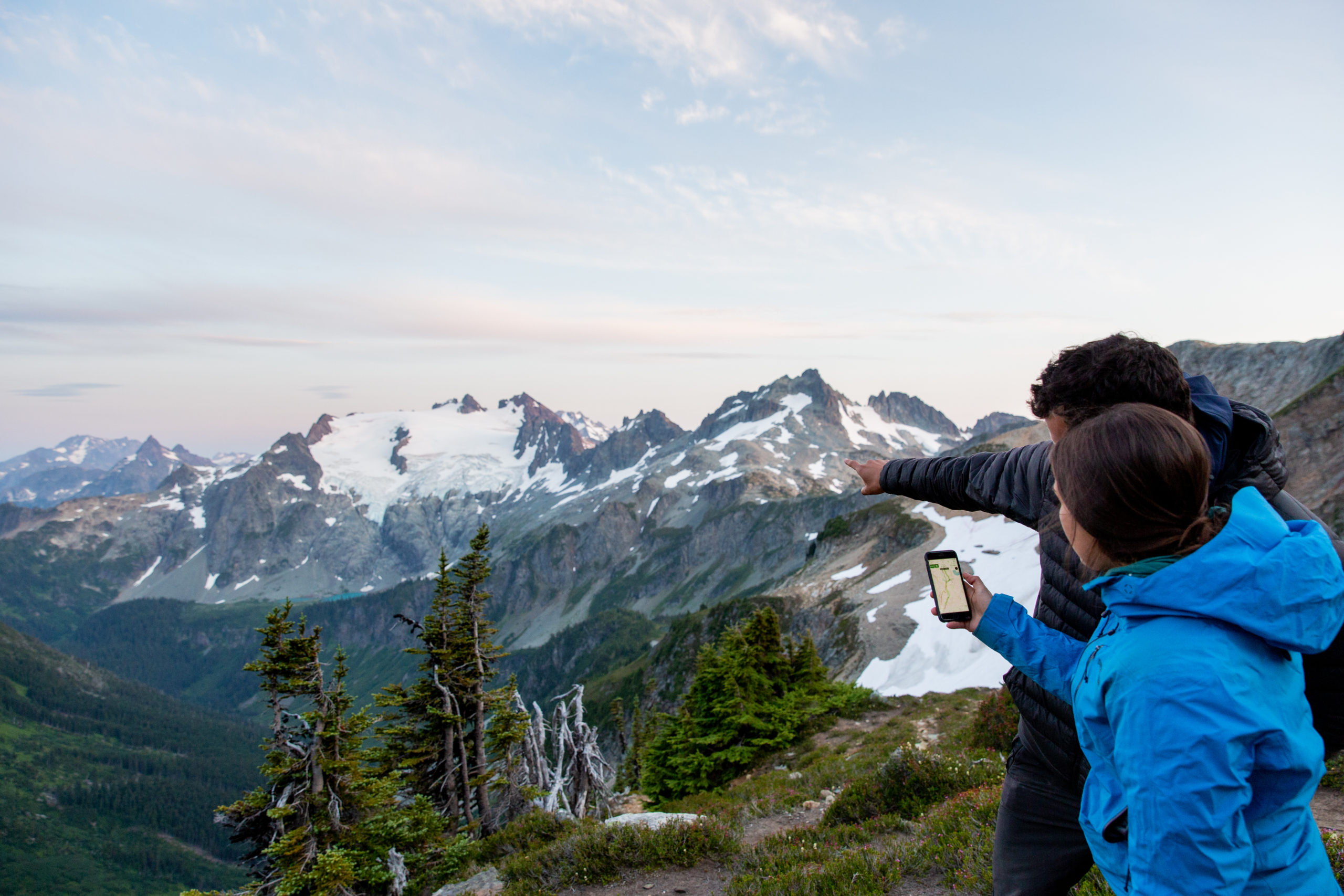 Whether you're planning a day hike with your family, looking for a backpacking overnighter away from the crowds, or embarking on the international overlanding trip of your dreams, building the route sits at the heart of your adventure. Route building is also more than a necessity. It's an art form, a way of life for those of us who love to explore our backyards and beyond.
Route planning also means peace of mind. You'll be able to answer the age-old question, "how much further?" And it means you'll know where to go at every turn. When it comes to building your own routes, the sky is the limit in Gaia GPS. Plan on the big screen and tap into 3D mode using your computer at home. Your route will automatically synch to the app on your phone for seamless navigation in the backcountry. Or if you're planning from your tent late at night, route on the fly with your phone.
If you're ready to take your route planning to the next level, read on to learn about our new route editing tools. Once you try them you probably won't be able to live without them.
Erase Mistakes and Redo Routes In One Tap
And for our first magic trick, we'll make your mistakes disappear! Let's face it, we all make mistakes — even when mapping out our adventures. In addition to those accidental taps and clicks though, making "mistakes" is actually a vital part of the map exploration and the route-building process. Maybe you send your backpacking route up and over another mountain, only to realize you won't have time for that extra 6,000 feet of climbing. Perhaps you really want to stop for burritos on your bike ride, only to realize you've mapped your route in the wrong direction. Or maybe you're planning on offroading expedition and realize you like the first way you built your route better, before you went ahead and erased it all.
No matter the case, do not fear! Undo and redo buttons are here. Correct any mistakes simply by hitting the back arrow. Or go back to the first, better way you built your route by tapping the forward arrow.
Crunched For Time? Get Back ASAP
Sometimes, we're on a mission to get to a certain destination — that turquoise alpine lake, the world-renowned ice cream shop, the spooky ghost town — and we don't care how we go home we just want to get back ASAP. When these scenarios arise, plot out your route to your destination, and just click "Back to Start." Gaia GPS's smart snap-to-trail planning tools will send you the shortest way back to where you began.
Back to Start also comes in handy when you've completed most of your route and just want to close the loop without much fuss. If you've got a better idea in mind than the way our planning tools routed you back, just hit Undo!
Automatically Create Out-and-Back Routes
Whether you're tagging a peak, venturing out to an alpine lake for a frigid dip, or running along the beach, a lot of adventures are "out and backs," meaning you return from whence you came. For these types of outings, all you have to do is map out one direction of your trip. Then just press "Out and Back" and our planning tools will retrace your line back to the start for you.
Reverse Route Direction
Have you planned a multi-day overlanding loop, only to realize you actually want to go clockwise, not counterclockwise like you mapped it? Or maybe you're planning a hike up a mountain, and instead of mapping from the trailhead to the summit, you started at the summit and mapped down to the trailhead?
Either way, reversing a route solves your problem. As the name implies, "Reverse" lets you reverse the direction of any route. This function also proves useful if you're planning a loop and can't decide if you would prefer to go clockwise or counterclockwise. Map the route in one direction, and then hit reverse to compare and contrast the elevation profiles, viewpoints, resupply stops, and any other points of interest in both directions to see which way works best with your style.
Give Your Mouse a Break with Keyboard Shortcuts
Many Gaia GPS users turn to gaiagps.com to enjoy route planning on the big screen of their computer. That's why we added keyboard shortcuts to make it even easier to create your routes on the web. Not into shortcuts? No sweat. You can access the same route editing tools through the buttons on the bottom of the map.
Route Building (and Editing) is Available to Everyone
Anyone can create – and edit – routes using Gaia GPS, all you need to do is sign up for a free account. Unlock the full power of the app, including taking your maps offline so you can follow and edit your route without cell service, with a Premium membership. Going Premium comes with the ability to layer maps on top of each other, so you can spy incoming weather over your route, view today's air quality, or look at public and private land boundaries to ensure you're not trespassing. You also get Gaia GPS's entire map catalog. Download hundreds of maps, including National Geographic Trails Illustrated, high-resolution satellite maps, weather overlays, and government-issued topo maps like USFS topo, all the USGS quad maps, and MVUMs.