Whether you're looking for a rugged mountain adventure or a relaxing beach escape, Baja California has it all. The earth's second-longest peninsula offers 745 mystical and majestic miles to explore. Take your trip to the next level with the National Geographic Baja California Maps on Gaia GPS, which provide coverage of the Mexican states of Baja California and Baja California Sur. Find the best spots for surfing and sightseeing along the coast, or reach remote peaks by following remote backroads. Plan your trip now and travel later.
The Baja California Peninsula
An adventure paradise, the Baja California Peninsula stretches 760 miles south of California. Iconic beaches dot the coastline while peaks reaching over 10,000 feet run through the interior. The intricate network of paved, dirt, and gravel roads draws off-roaders and bikepackers from around the world to the bustling towns, quaint villages, and remote deserts.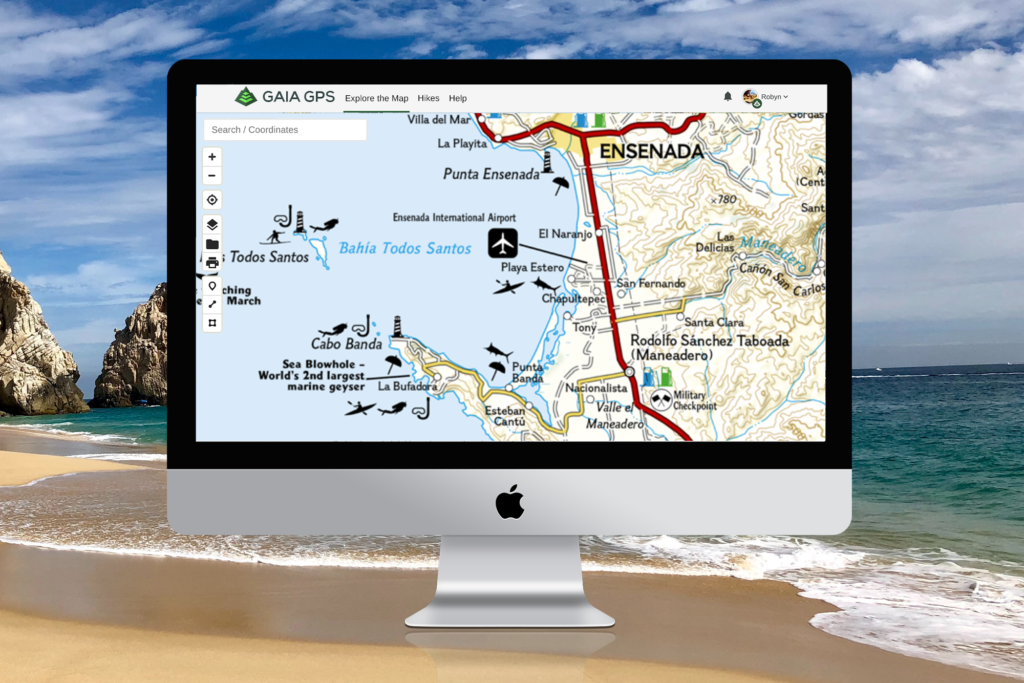 No trip to Baja would be complete without a visit to one of the many pristine beaches. Surfers have long sought out the year-round swells of Baja beaches along the Pacific Ocean. Additionally, the Gulf of California to the east offers calmer waters for kayaking, fishing, and snorkeling.
About the Maps
The National Geographic Baja California maps cover each region in detail, from border towns Tijuana and Mexicali to the southern tip of Baja at Cabo San Lucas. The topographic map details mountain ranges and road systems.

Find Highway 1 in red (primary road) stretching the entire length of the peninsula, linking to secondary roads (orange), select paved roads (yellow), and dirt/gravel roads (white). Additionally, symbols on the map indicate locations for surfing and diving, whale watching, scenic viewpoints, kayaking, sailing, windsurfing, snorkeling, and more.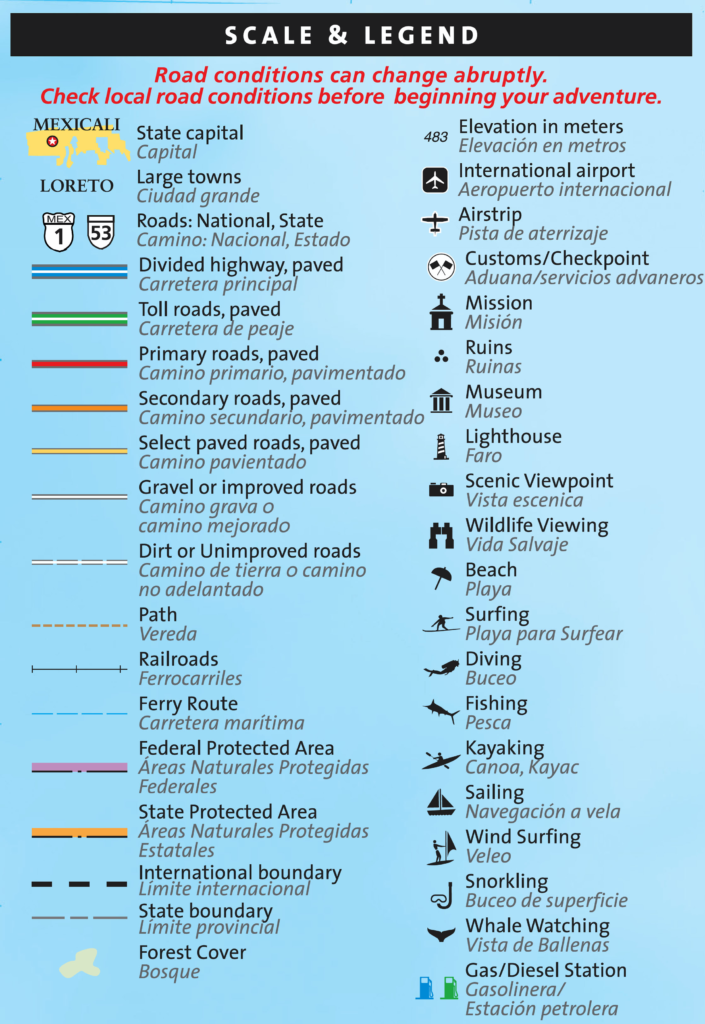 Access National Geographic Baja California Maps
Nat Geo Baja Maps are available to Premium users on gaiagps.com and your iOS and Android devices. Access and download Nat Geo Baja by visiting your Map Layers, selecting "Add Maps," "Topo Maps" and then "NatGeo Baja."