Overlanding lets you get off the beaten path — if you know where to look. That's where Gaia GPS comes in. Taking the best maps along for the ride ensures that you enjoy optimal freedom as you explore the backroads and beyond. Plan ahead on gaiagps.com/map and use the Gaia GPS app for navigating while in the field.
Gaia GPS has over 18 maps useful for offroading and overlanding. You can even connect Gaia GPS with Apple CarPlay and Android Auto to bring the best outdoor maps directly to your vehicle's dashboard navigation screen. Below, learn about the best maps for overlanding, including how and why you should use them.
Gaia Overland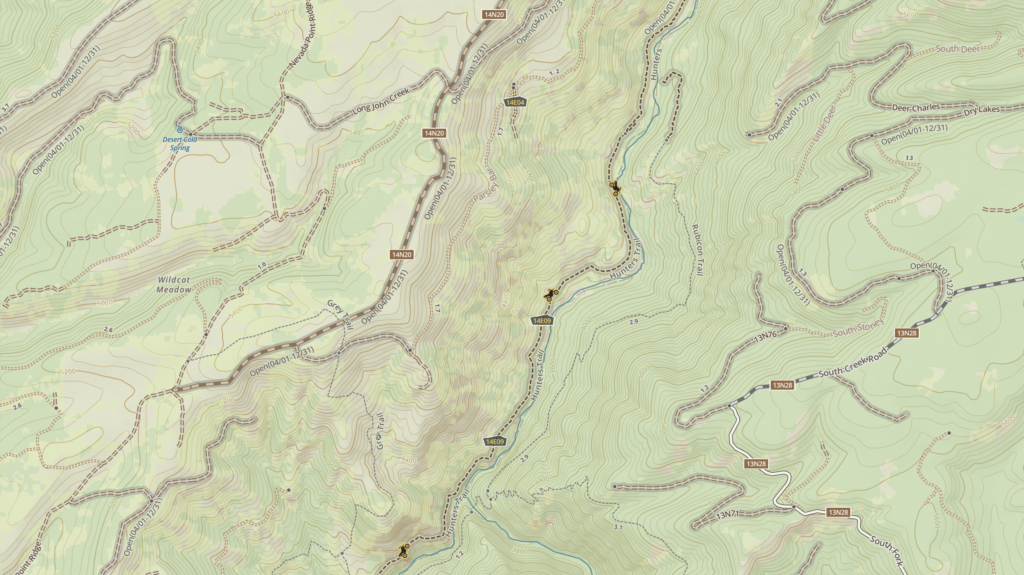 Meet your new go-to map! Gaia Overland puts all the roads, trails, public land boundaries, and all the other info you need in one place. Designed in-house, Gaia Overland sources information from Open Street Map, US Forest Service Motor Vehicle Use Maps (MVUM), US Forest Service road and trail data, and BLM road and trail data to show you road surface type, vehicle constraints, closure info, road numbers, permitted vehicles, mileage markers, public land boundaries, and campsite info. Like our default base map Gaia Topo, Gaia Overland boasts an efficient download size. This means entire states can be downloaded for offline use, which is incredibly useful for overlanders who regularly travel long distances over the course of a trip.
USFS Roads and Trails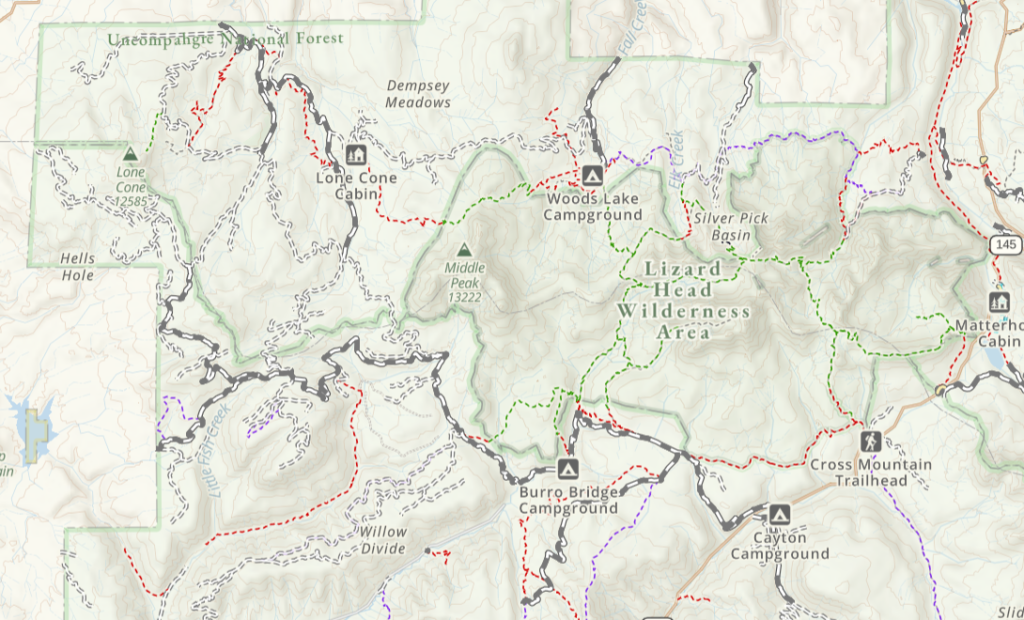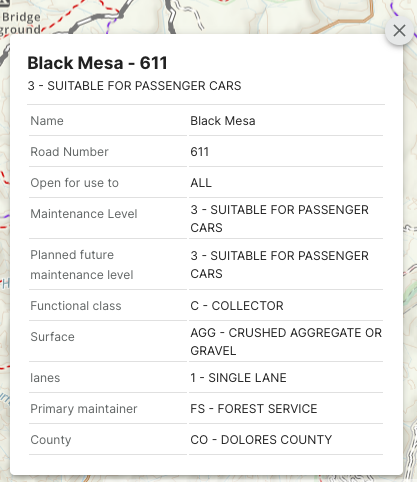 One of the best maps for offroading, the United States Forest Service (USFS) Roads and Trails layer indicates maintained routes, 4×4 trails, backroads, and little-known paths across U.S. national forests and grasslands.

USFS Roads and Trails often displays more roads and trails than any other map. Use this layer to find information on the road surface, maintenance level, and trail width. Click or tap on a road or trail for information on if it's passenger vehicle-friendly and to find out the surface material. Additionally, color-coded trails indicate which activities, like hiking, biking, or motorized sports, are allowed on each trail. Just tap a trail to learn more.

MVUM – Motor Vehicle Use Maps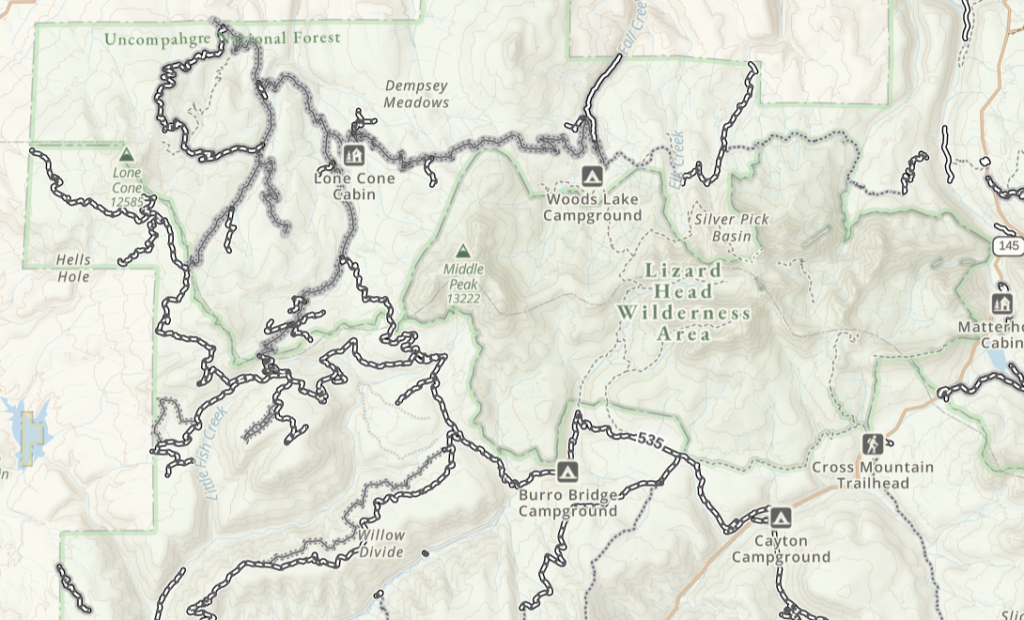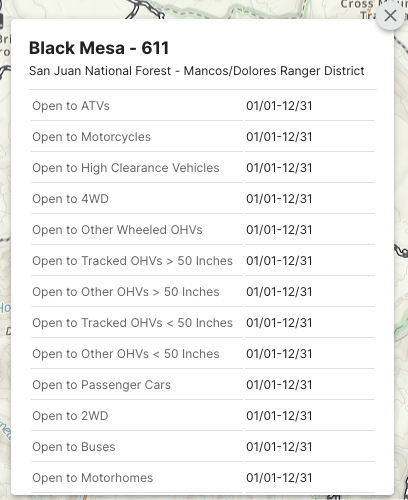 The Motor Vehicle Use Maps (MVUM) layer uses data from the Forest Service to bring vehicle-accessible roads to maximum visibility on the map. As a supplement to the USFS Roads and Trails layer, MVUM maps indicate which type of vehicles are allowed on a road or trail. It also provides information on seasonality, usage, and the condition of various roads. Just tap or click on the route to learn more.
The MVUM layer typically contains the most up-to-date information on which Forest Service roads are open to motor vehicles, which helps ensure you don't break any rules or drive where you aren't supposed to. Not all USFS lands have an MVUM, but this map data serves as the legal standard for trail access. Modeled off of paper maps MVUM makes it easy to compare and switch seamlessly between paper and digital.
Public Land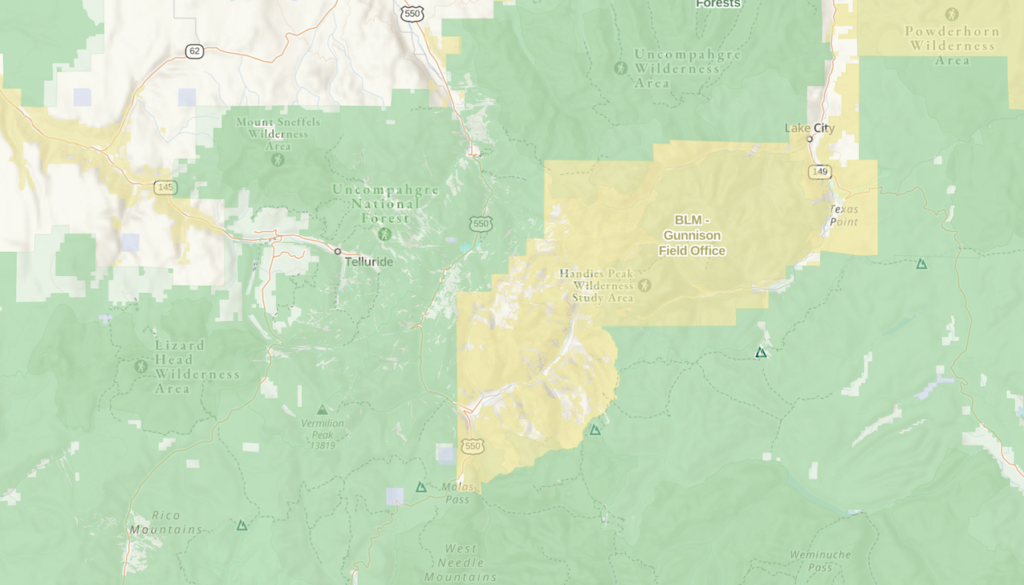 The Public Land layer helps you find places to camp on BLM land, and identify land ownership like national parks and forests across the US. Pair the public lands layer with USFS to find free campsites as you travel off the grid.
Private Land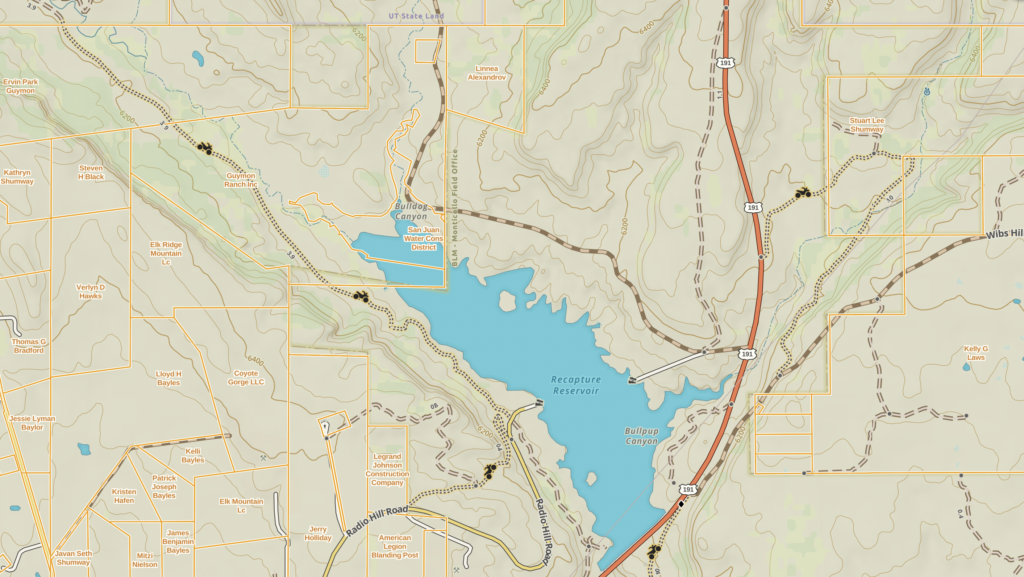 Avoid trespassing and double-check that your camp spot is on legal ground with the Private Land map. Place this transparent overlay on top of any base map, like Gaia Overland or Satellite Imagery, to see land boundaries and ownership. View ownership information and parcel sizes by clicking on the map.
Satellite Imagery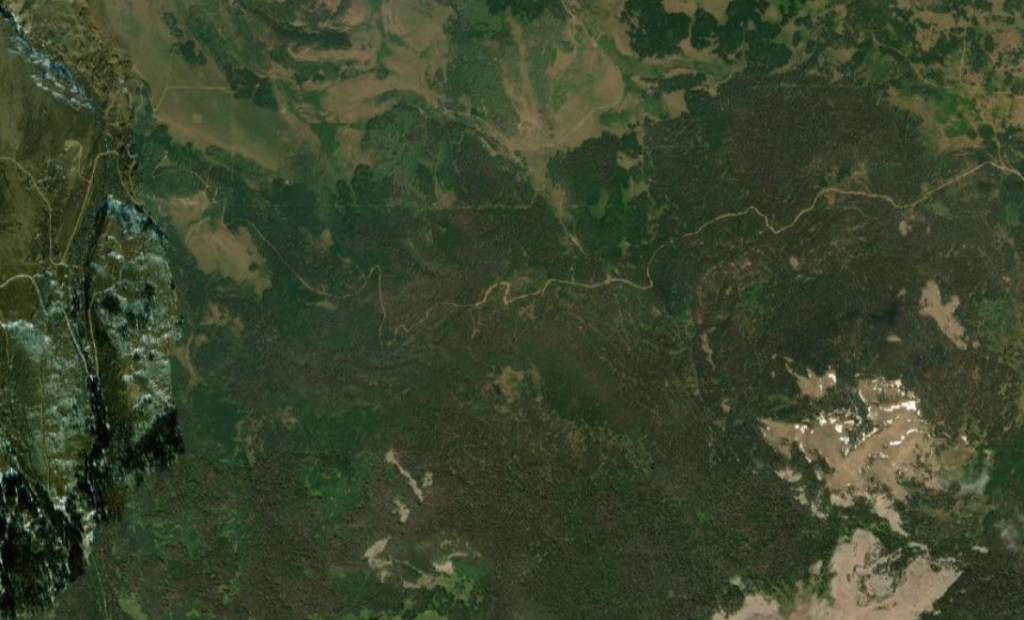 Seeing a photographic overview of an area provides key details that topo maps leave out. Our suite of satellite imagery maps help you discover potential camping spots and small secondary trails that lead to open areas. These map give a clear view of the landscape, making it easy to scout out clearings for dispersed, unmarked, and/or hard-to-find campsites. Choose from maps with or without labels.
Cell Phone Use Coverage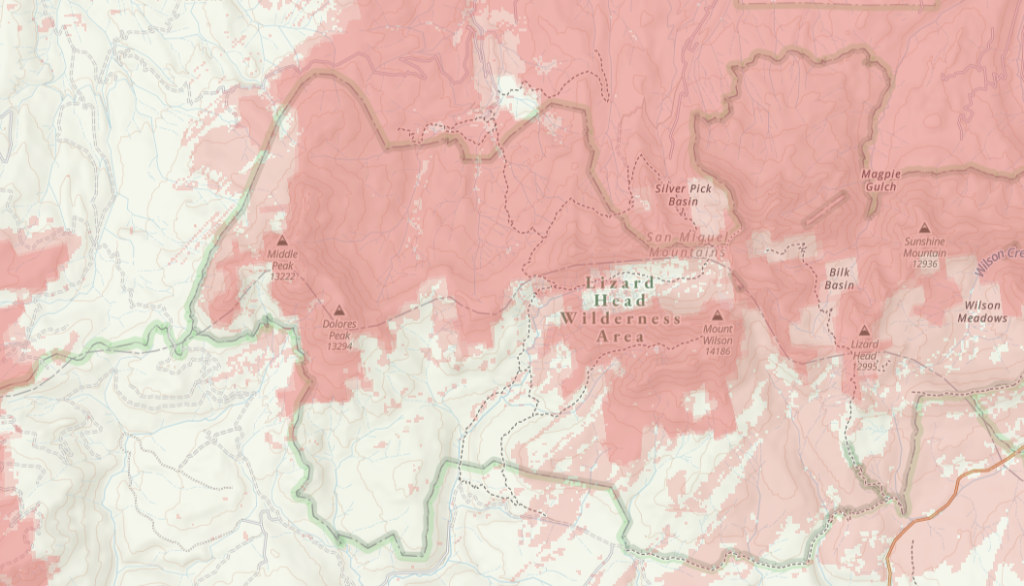 The Cell Phone Use Coverage map provides insight into whether you can access internet or send texts while exploring the back roads. Track where you can find cell service anywhere in the United States including Alaska, Hawaii, and Puerto Rico. Find out where your network provides 3G and LTE coverage for AT&T, Verizon, Sprint, T-Mobile, U.S. Cellular, and Southern Linc carriers.

USFS 2016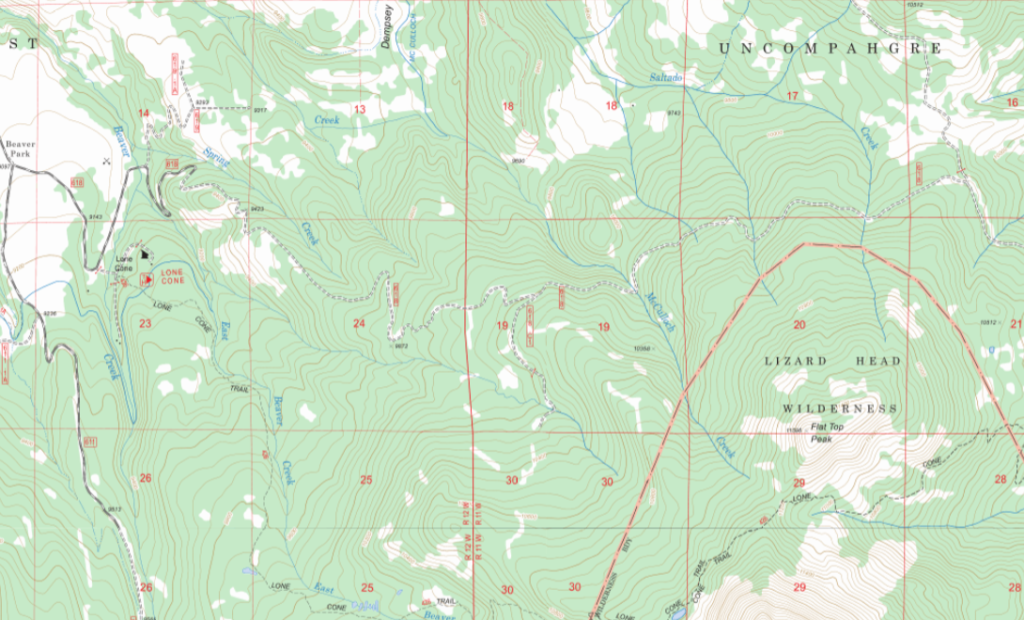 The USFS 2016 map contains full, detailed topographic coverage of all 172 national forests and grasslands in the US. Easy-to-read Forest Service road numbers make route planning simple. This up-to-date, rasterized map available from the US Forest Service includes labeled trails, roads, and vegetation shading. Also plan hiking, backpacking, camping, off-roading, hunting, or fishing trips.

USFS Recreation Sites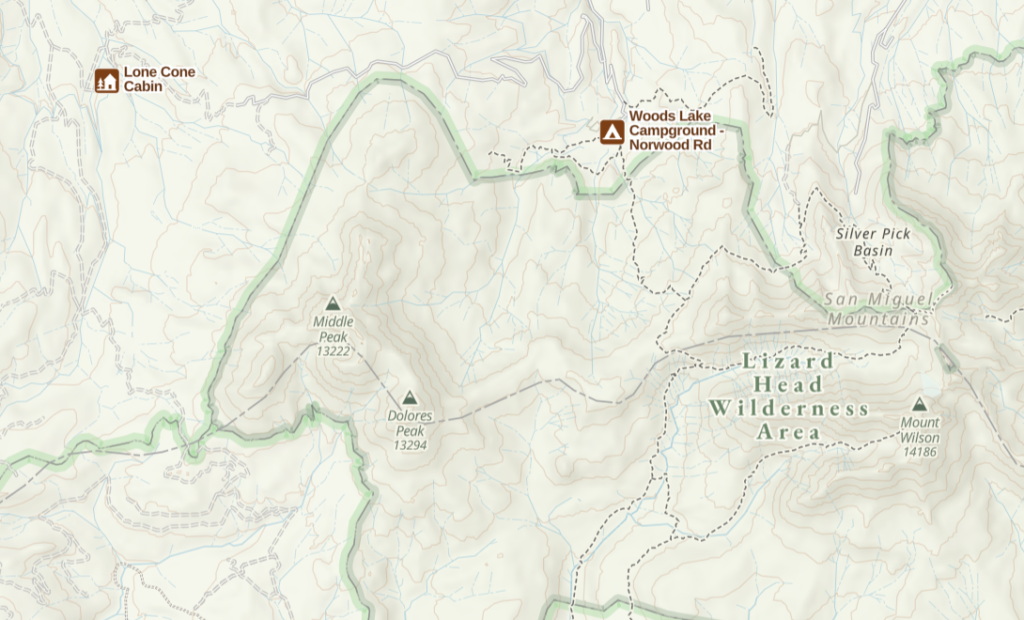 If you're not looking for dispersed camping, the USFS Recreation Sites layer provides easily identifiable established campsites, visitor centers, trailheads, and other points of interest on national forests and grasslands throughout the U.S. Tap or click on a site to learn about fees, access restrictions, and more. This layer is particularly useful if you are arriving in a new area late at night and need to quickly find a campsite, or just want to find some things to do during the day near your base camp.

Explore More Maps for Overlanding
Wildfires (current)
View current fire conditions before heading out on the trail by using the current Wildfires layer over any base map. It can be used whenever you have an internet connection and gets updated daily by the USGS. Reference the map before leaving home to check for actively burning wildfires.

National Geographic Trails Illustrated
The National Geographic Trails Illustrated layer displays offroad trails, hiking trails and trailheads, camping locations, picnic areas, and more. It's especially useful for visiting national parks with off-road trail access like Death Valley National Park.

USGS Topo
The USGS Topo layer includes the official topo maps from the United States Geological Survey (USGS). Another detailed topographical map layer, it can be used in conjunction with the Gaia Topo layer to compare trails and points of interest.

Precipitation Forecast – Available in 24, 48, and 72-hour views
Precipitation forecasts help determine general weather patterns. This layer is great for overlanding because the nature of a dirt road can change drastically when it becomes wet; what may have been an easy drive on the way to camp may quickly turn impassable after a storm.
Save Up to 60% on Gaia GPS Memberships
A Gaia Premium Membership expands the capabilities of Gaia GPS by giving you access to hundreds of maps. Plus, you can use maps offline, and can layer maps for a more detailed look at an area. A Premium Membership gives you access to the entire map collection, providing you with more granular detail to guide your journey. Save up to 60% on your membership here.