For many veterans, leaving the battlefield has led to blazing a new trail into wilderness therapy. Nonprofit organizations like Warrior Expeditions, Huts for Vets, and Veterans Expeditions offer wilderness adventures in thru-hiking, camping, and kayaking to service members who are hoping to heal and challenge themselves in the outdoors. Now, however, these veteran participants find themselves on uncertain terrain, facing canceled trips and summer schedules left in limbo by Covid-19.

"Next week we would have been kicking off the Mountains-to-Sea Trail in North Carolina. We are hopeful that by July we can resume operations and will then kick off our three-month [hikes]," said Sean Gobin, executive director of Warrior Expeditions.

Gobin is a Marine Corps vet who hiked the Appalachian Trail end to end after being discharged in 2012, following two tours of duty in Iraq. The four-and-a-half-month journey inspired him to start the non-profit Warrior Expeditions, which offers thru-hikes and long-distance expeditions for veterans.
Walk off the War with Warrior Expeditions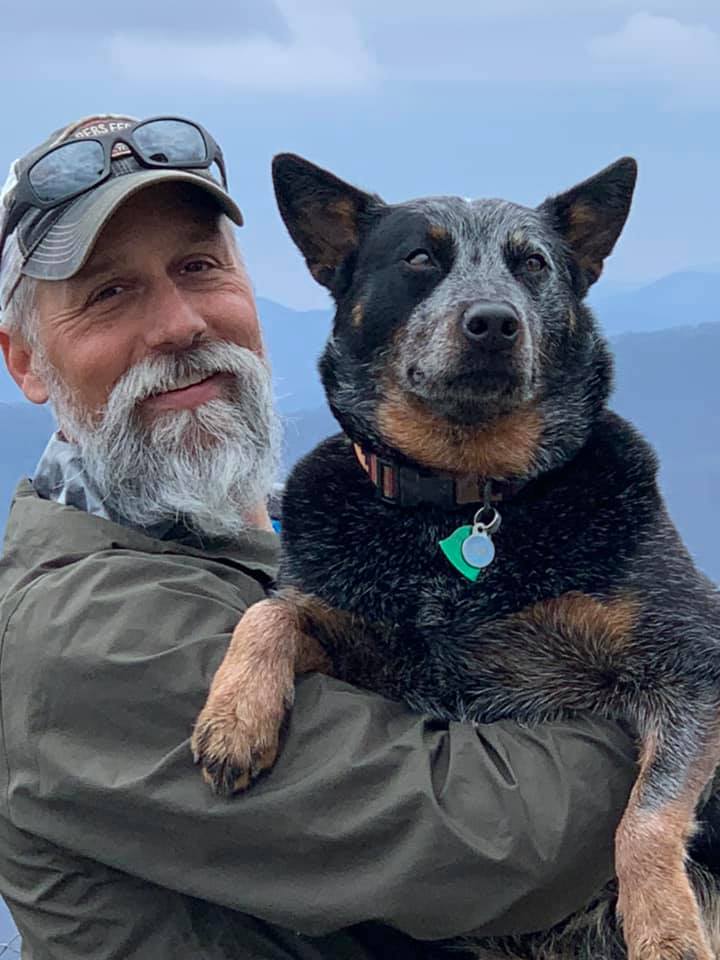 Based near the Shenandoah National Forest and its 101-mile portion of the Appalachian Trail, Warrior Expeditions trains and outfits veterans for long trips on the trail. The program caters to men and women participants, from older hikers with service in the Vietnam War to more recent combat veterans like Gobin. Participants sign up for long-distance journeys through the rugged beauty of the Pacific Crest Trail's Cascade Mountains, the Continental Divide Trail crossed by Captain Meriwether Lewis in 1805, and more.

Veteran hikers have reported benefits to their physical and mental health along the way in what Gobin sees as "walking off the war," a phrase borrowed from World War II veteran Earl Shaffer, who backpacked the Appalachian Trail in 1948, becoming the first person to hike its 2,193-mile length from Georgia to Maine in a single season.

This year was off to a good start, with Warrior Expeditions leading a hike in January around the cypress-lined lakes of the Florida Trail. The organization then sent a group out on an Appalachian Trail thru-hike. A week into the trip, however, Warrior Expeditions had no choice but to send its trailblazers home. Warrior Expeditions' trips have been on pause ever since.

Gobin said he remains hopeful that wilderness therapy trips will resume in July to October, and beyond.

"The future for Warrior Expeditions is to maintain steady-state operations with the 10 long-distance trails we currently support," Gobin said.
Warrior Expeditions is just one of the more than 45,000 nonprofits dedicated to helping veterans, an estimated 83 percent of whom live with symptoms of Post-Traumatic Stress Disorder (PTSD) or other combat-related injuries. A small percentage of these nonprofits offer peer-to-peer outdoor therapies such as fishing, hunting, hiking, backpacking, and kayaking, which promote healthier outcomes through a sense of achievement, according to a study with Outward Bound veterans. In 2018, a three-month-long pilot program examined group hiking trips for combat veterans and found equally encouraging results. In recent years, wilderness therapy organizations for veterans have blossomed.
Huts for Vets Program Focuses on Easing Transition to Civilian Life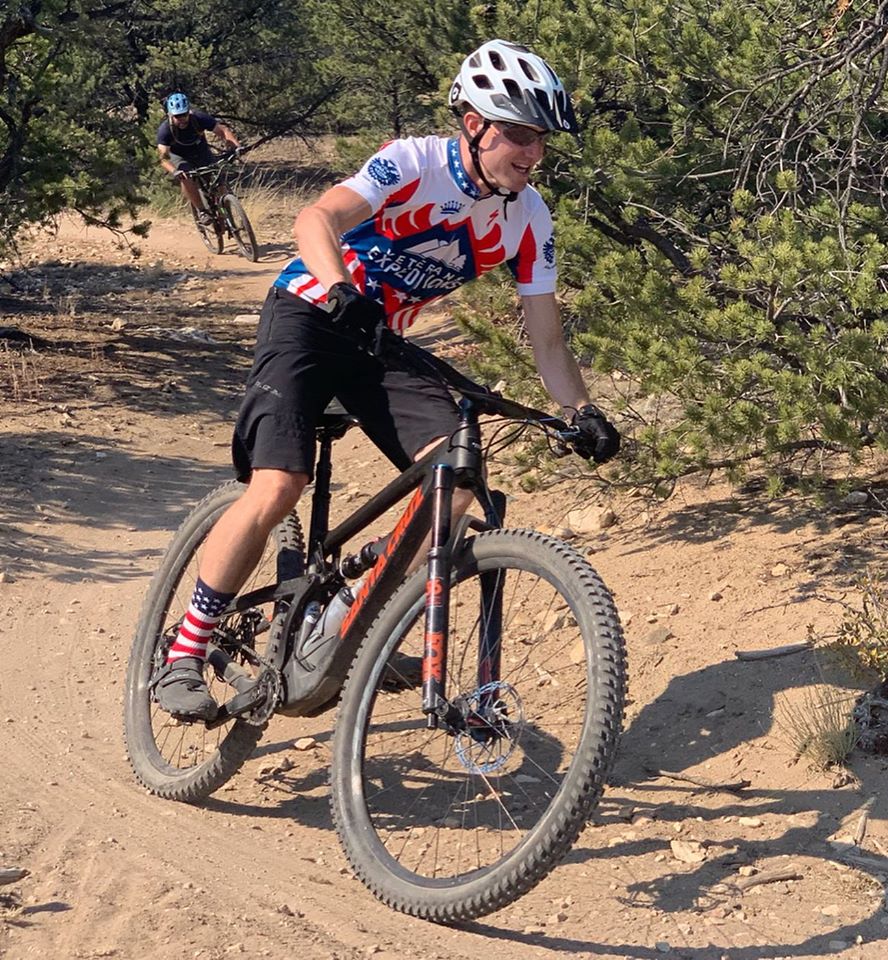 Since 2013, Huts for Vets has provided a selected group of active-duty and veteran service members with about seven expenses-paid hiking and camping trips a year, from June to September. Designed for those experiencing PTSD symptoms, Huts for Vets' multi-day trips lead 10 to 12 participants on hikes. Each day ends at a 10th Mountain Division hut deep in Colorado's high country. After spending all day in the wilderness, participants share a communal meal and bed down in bunks among the mountain's Engelmann spruce and bristlecone. This communal, unconventional approach in a tranquil setting encourages psychological healing among participants and eases the transition back into civilian life.

Huts for Vets' summer programming remains on hold while stay-at-home orders and quarantines persist. Erik Villasenor, an Army infantry veteran and Huts for Vets guide, has turned to mountain biking and hiking on trails close to his Rifle, Colorado home as a way to maintain his connection to the outdoors. Those daily trips keep him satisfied for now but fall short of the benefits he's received in Huts for Vets.

"I'm really missing that view from Margy's [Hut] right now," said Villasenor, recalling his visit to the mountaintop cabin named for former Defense Secretary Robert McNamara's wife. "I'm looking forward to seeing those faces and helping my fellow veterans, male and female. That has been something that has been therapeutic in itself."
Veterans Expeditions Focuses on Building Community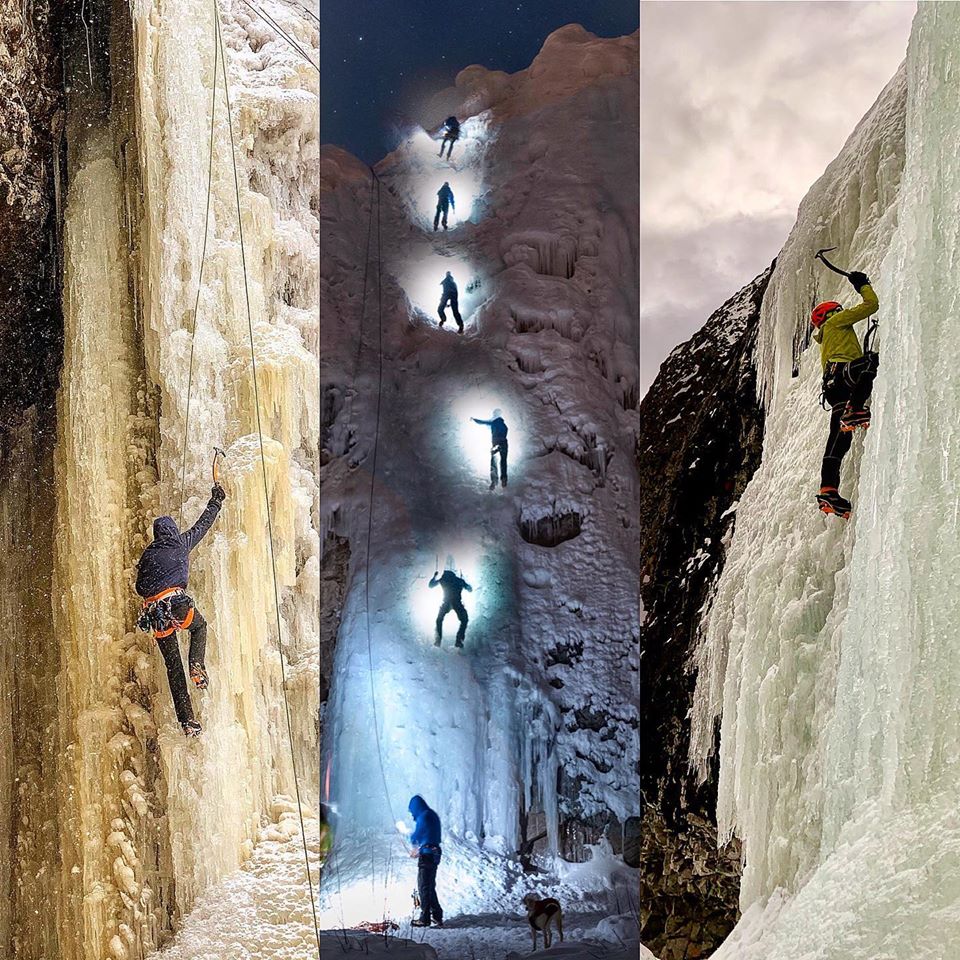 Camaraderie and community are key components of veteran wilderness therapy treatments.

Veteran Scott Partan sits on the board of Veterans Expeditions, a nationwide organization that offers outdoor therapy trips to more than 700 yearly participants from its hub in Colorado's Arkansas River Valley. After Veterans Expeditions put its trips on hold this spring, Partan took to snowboarding in the mountains near his Colorado home. These outings keep him connected to the outdoors during quarantine but leave Partan missing a crucial aspect of the outdoor therapy curriculum — community.

"This is therapy for me. It helps to keep me centered and dealing with stuff," Partan said. "Yes, I can still get out and snowboard, but it's missing the community … that comes with VetEx."

With no whitewater rafting and biking trips to lead for Veterans Expeditions, Partan said he's re-learning how to "hurry up and wait" — just like his days in uniform.
Wilderness Therapy Programs Remain Ready
All three organizations, Warrior Expeditions, Huts for Vets, and Veterans Expeditions, continue to plan trips and remain at the ready for when parks and travel open up again.

In the meantime, these organizations are encouraging veterans to find fresh air to hold them steady through the isolation of quarantine.

"We want veterans to get out. The outdoors can be … a coping mechanism," Warrior Expeditions' Gobin said. "Being in the outdoors is free and accessible — the only side effect is wanting to go out more."

For a list of VA-approved veteran programs and services, search the National Resource Directory. Veterans hoping to visit federal parks and recreational sites around the country will have to wait to obtain their America the Beautiful Pass entitling them to free access to over 2,000 locations nationwide. To search the status of a national park in your state, visit the National Park Service's website. Visitors to all other recreation areas should plan ahead by reviewing updated reopening announcements for their state here.