The latest Android 2020.5 release includes a number of usability updates, making actions in the app more efficient and visuals more detailed. A refreshed stats bar and a number of fixes, like better deletion, add up to a smoother experience when using your Android device. After listening to your feedback, we're excited to deliver Android 2020.5.

Update to version 2020.5 in the Play Store. Open the Play Store and check Gaia GPS has updated on your phone.
Save Time with Improved Deletion
After deleting an item, move on to your next task or close out of the app completely while the app works to delete the item. You'll no longer have to wait for your item to delete or wonder if it deleted. Just tap delete and move on to your next task.
Completely Customize Your Stats Bar
The recently improved Stats Bar gives you the power to completely customize your map home screen. With a cleaner design and more versatility, the stats bar lets you decide exactly what trip details you want to see when you pull up the app. Choose from elevation, current speed, moving speed, average speed, ascent, sunrise/sunset, and more.

Quickly Find Campsites and Trails
Android users now have access to 'tap to zoom' so you can quickly zoom in on a recreation area of interest. Tap any group of amenities on Gaia Topo and discover campsites, trails, viewpoints, and other places you don't want to miss.

View More Details for Your Saved Items and National Parks
Detail pages for saved items and national parks include more information with updated visuals. National parks and forests now display boundary lines so you can easily see where the parks begin and end. The newly designed waypoints and track detail pages provide more detail about the item, including coordinate points, elevation, and a view of your current map layer.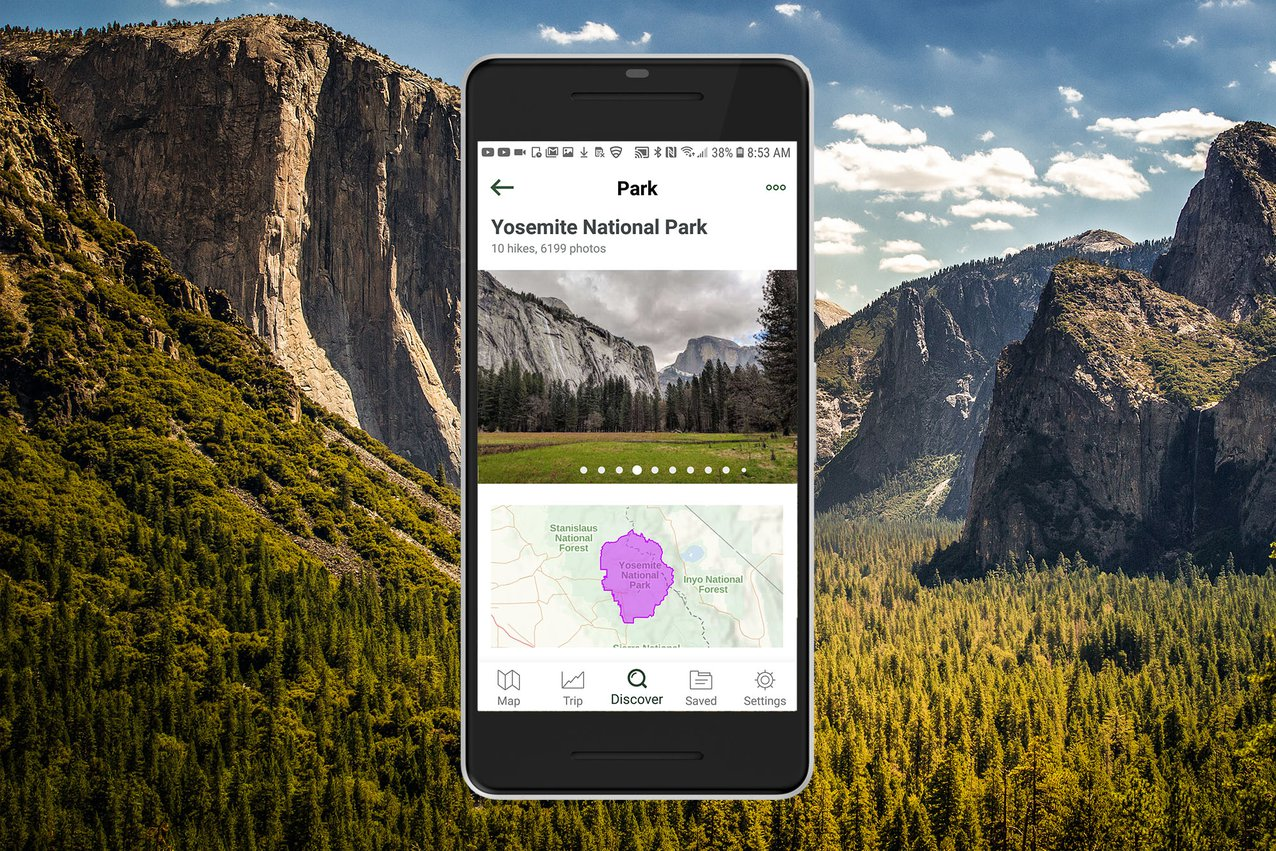 Next Up for Gaia GPS on Android
Coming soon, Android users will be able to draw and measure areas on the map, by creating polygons. The polygon tool allows you to outline and save irregular shaped items on the map, and measure the perimeter. For example, you could trace the park boundaries pictured above and save the map data from just Yosemite National Park.