Whether you're day-hiking to a waterfall, backpacking for hundreds of miles, or offroading across two states, Gaia GPS has loads of maps to help you plan and navigate on your next adventure. With so many maps at your fingertips, how do you choose one that is right for you?
To give you a start, we've compiled this list of the 10 most popular maps on Gaia GPS. Read on to learn why our community loves these maps, what each map has to offer, and how to access them on gaiagps.com and in the app.
1. Gaia Topo: Easy to Download, Worldwide Topo Map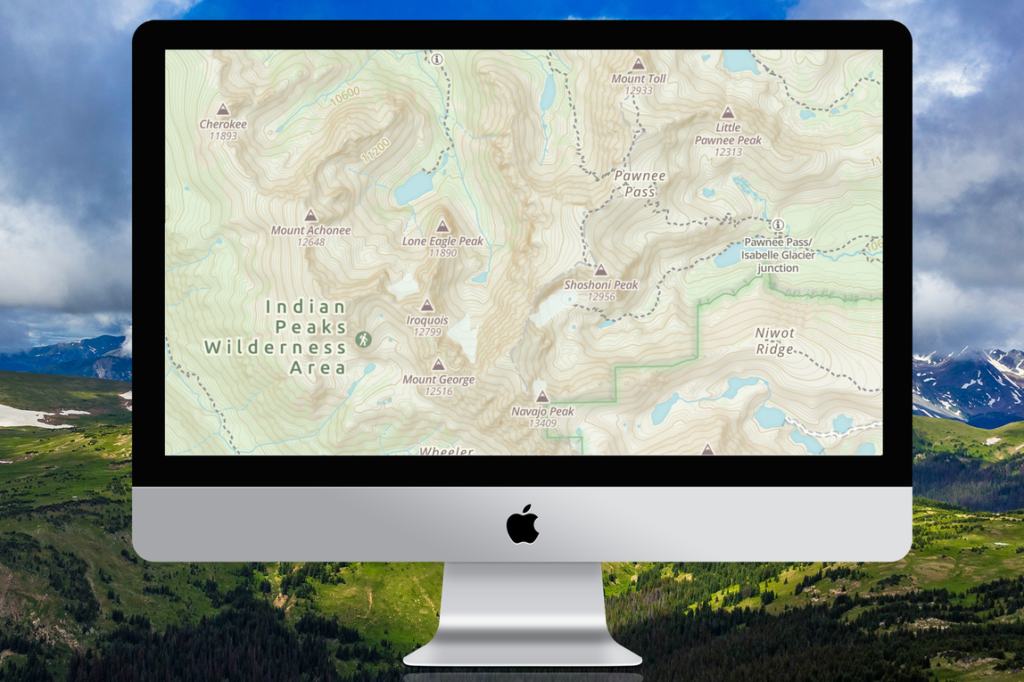 Beautifully styled and optimized for efficient downloads, Gaia GPS's flagship map is the most visited and downloaded map in our extensive map catalog. Gaia Topo is the original worldwide topographic map, sourced from OpenStreetMap data and other trusted map creators like the US Forest Service. Get detailed info on public trails, roads, landmarks, recreation, and city amenities straight from the map. Updated constantly, a new version of Gaia Topo was released earlier this year to add 150,000+ miles of USFS roads and trails, plus point-to-point mileage markers. New relief shading makes features pop.

The map's bedrock feature — downloading efficiency — is what makes this map so popular with the Gaia GPS community. Designed and curated in house, Gaia Topo has been optimized for quick and tiny downloads. You can download huge swaths of the map to your phone, including an entire national park or a designated wilderness area. Download your entire state's topo map within a matter of minutes, and without taking up too much of your phone's memory.

Gaia Topo is available to everyone. However, If you want to use the map offline in places without cell service, you'll need a Premium Membership to download Gaia Topo.
2. Satellite with Labels: Get a Bird's-eye View of the Landscape with Labeled Features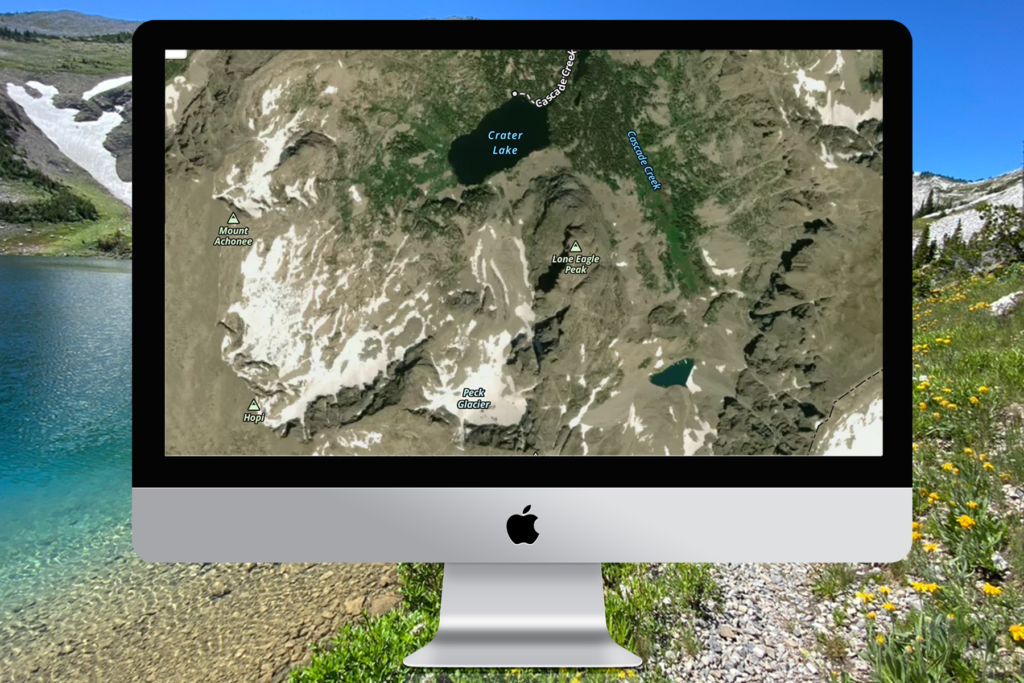 If you ever get lost looking at a satellite map, and you're not sure if you're looking at the right peak or trail, the Satellite with Labels map will solve the problem. This map gives you high-resolution global satellite imagery combined with roads and feature labels. Whether offroading across Death Valley or backpacking around Yosemite, Gaia GPS users love the Satellite with Labels map for its clear, aerial view of the terrain and its useful labels, so you'll never lose your bearings or have to cross-reference landmarks on another map.

You can view the Satellite with Labels map for free on the web at www.gaiagps.com. Get a Premium Membership to access this layer in the app on your mobile device.
3. USGS Topo: The Classic and Trusted Topo Map for the U.S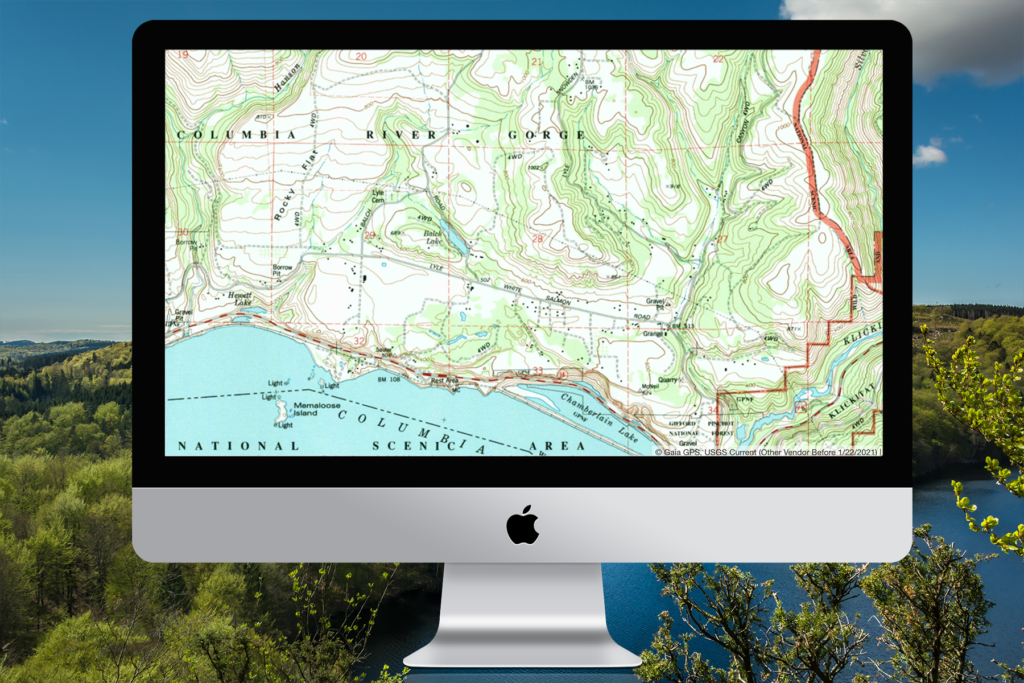 The USGS Topo map displays all the United States Geological Survey's quadrangle maps that highly experienced map users know and love. This quilt of digitized 1:24,000 USGS quadrangles covers the entire contiguous United States.

Gaia GPS's backcountry users revere these large-scale maps and the high level of topographic detail they provide. These official USGS topo maps have been developed and used for over 130 years. For longtime map lovers, the familiarity of a USGS Topo map brings a sense of trust and comfort when scoping out new terrain and planning remote adventures.

You can view USGS Topo online at gaiagps.com. You'll need a Premium Membership to access the maps in the app on your mobile device and to download for offline use.
4. National Geographic Trails Illustrated: Detailed Topo Maps for America's Favorite Adventure Destinations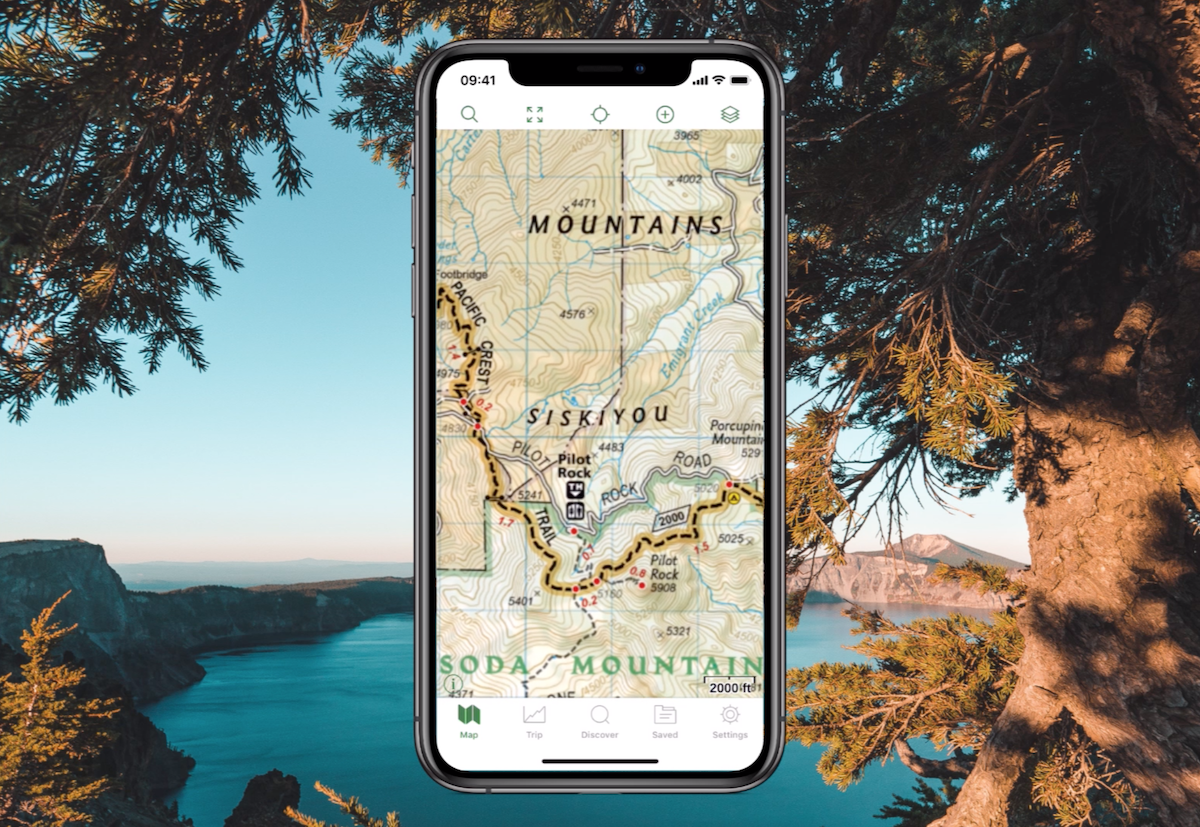 Whether overlanding through a new zone or backpacking in your favorite mountain range, National Geographic Trails Illustrated maps are hands-down one of the most cherished map sources in the Gaia GPS catalog. The Gaia GPS community has come to count on Nat Geo's attention to detail, including clearly marked trails, campsites locations, water sources, and more. These maps are widely considered one of the most trusted and popular recreation maps available and cover the some of the most beautiful destination in the U.S., like Rocky Mountain National Park, Grand Canyon, Desolation Wilderness, and Zion National Park

Gaia GPS includes hundreds of digitized National Geographic Trails Illustrated maps. You can view and download National Geographic maps on the web in the app with a Gaia GPS Premium Membership.
5. Public Land (US): Discover Public Property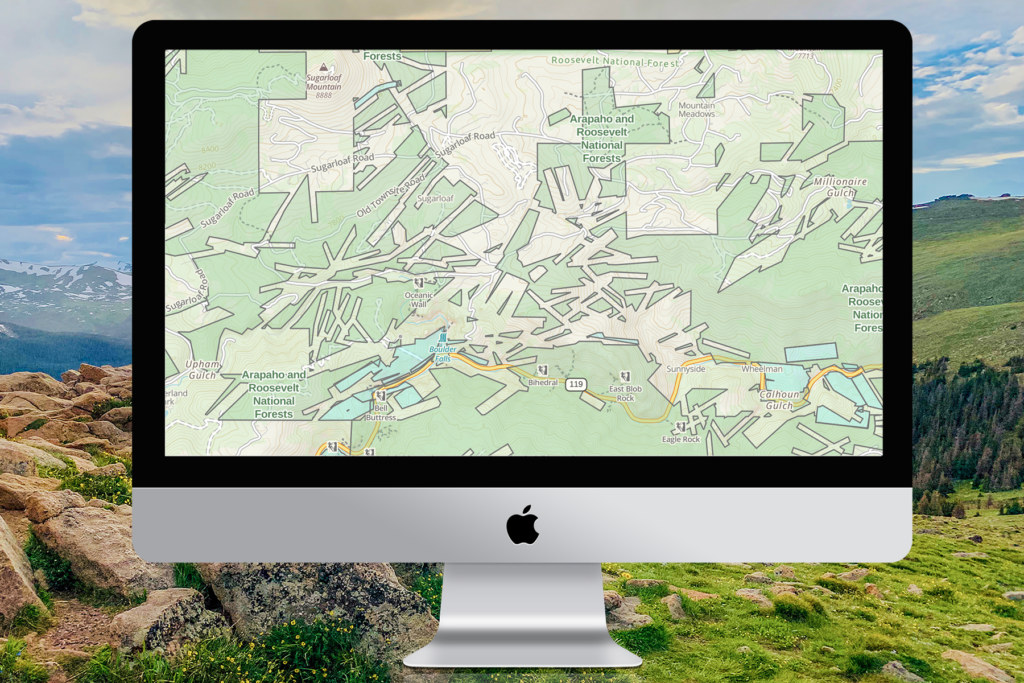 The Public Land (US) map is designed to lay on top of any of your favorite basemaps, such as Gaia Topo, USGS Topo, or USFS 2016, to show you public land ownership. People are searching for new places to explore off the grid more than ever. The Public Lands map lets you know where you can go without worrying about trespassing so you can explore offgrid freely.

The Public Land (US) map covers all 50 states. Access the Public Land (US) map with a Premium Membership on both the web and in the app.
6. Private Land (US): Avoid Trespassing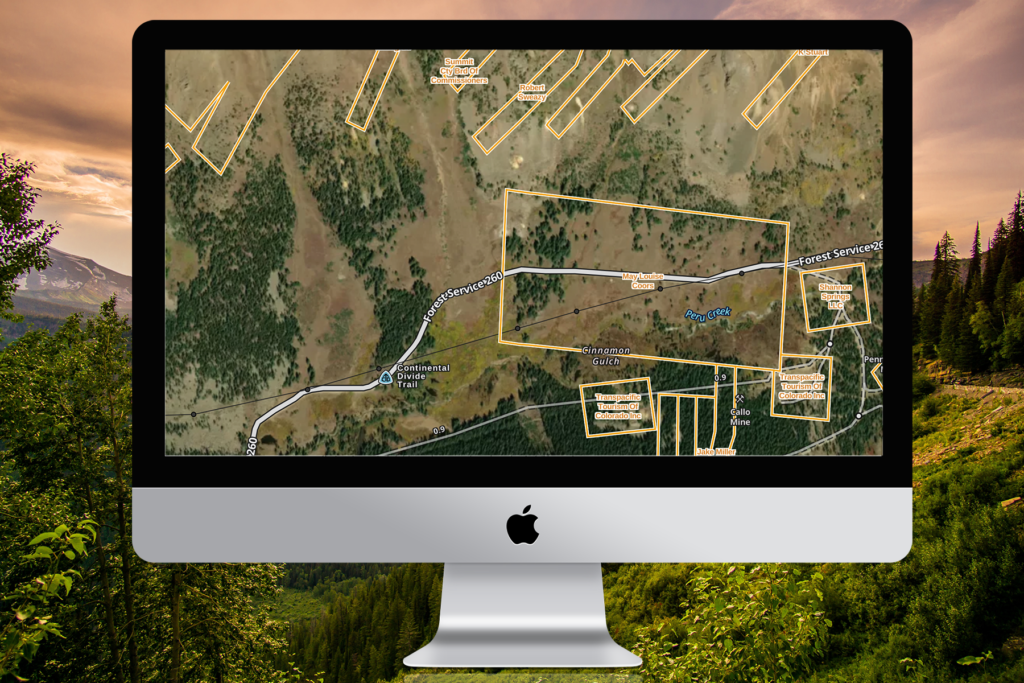 Get a complete picture of land ownership with the Private Land (US) map. The Private Land layer shows private property boundaries for the entire United States. The Private Land map is interactive in iOS, just click on any parcel to get more information about the property owner, parcel size, and address.

Hunters, conservation land managers, and anyone trying to thread their way through a private/public checkerboard on the map appreciates the added knowledge this layer brings. Use it to ensure your campsites or off-trail routes are on legal ground, or to ask permission from land owners to establish new hunting territories on private property. Pair this map with the Public Land (US) map and your favorite base map to get an in-depth look at land ownership within the U.S.

The Private Land (US) map covers all 50 states. Access the Private Lands map with a Premium Membership on both the web and in the app.
7. Satellite: Get a High-Resolution Look at the Ground
When you want a good look at the ground from above, check out the Satellite map. This high-resolution global satellite imagery gives you a crisp, clear picture of the terrain at high zoom levels. The Gaia GPS community uses this high resolution satellite layer to scout out campsites, water sources, and alpine ascents from anywhere in the world. This map does not include labels or contour lines, making it different from the Satellite with Labels and Satellite Topo maps.

If you're craving an even more realistic view of your route, try viewing the Satellite map in 3D. Available on the web only, 3D mode allows you to visualize every mile of your route in a realistic way, especially with Satellite maps. Scope out new terrain, plan perfect routes, or dream the day away discovering all the world's natural wonders in 3D mode on any map in Gaia GPS.
The Satellite map is available with a Gaia GPS Premium Membership at gaiagps.com and in the app.
8. MVUM: Offroad Trail Data from the USFS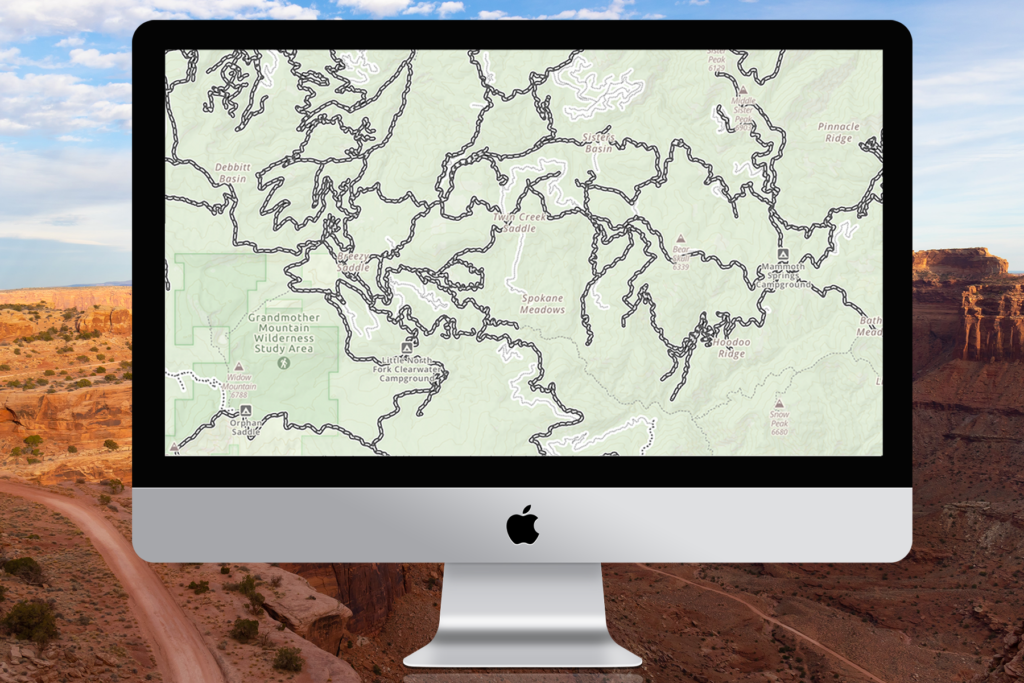 The Motor Vehicle Use Maps uses data from the US Forest Service to highlight off-pavement routes. This map remains a favorite with the 4×4, offroad, and overland communities thanks to valuable details on the road surface and use-cases. MVUM can also help hikers, bikers, and climbers plan routes, find access to public land, and discover new places to explore.

The MVUM map lays on top of your favorite base map to show roads off the beaten path. The map is styled to indicate seasonality and accessibility. In iOS the layer is interactive: tap a road for details on vehicle type restrictions and access dates.

Get the MVUM map with a Premium Membership.
9. USFS 2016: The Most Up-to-Date Forest Service Map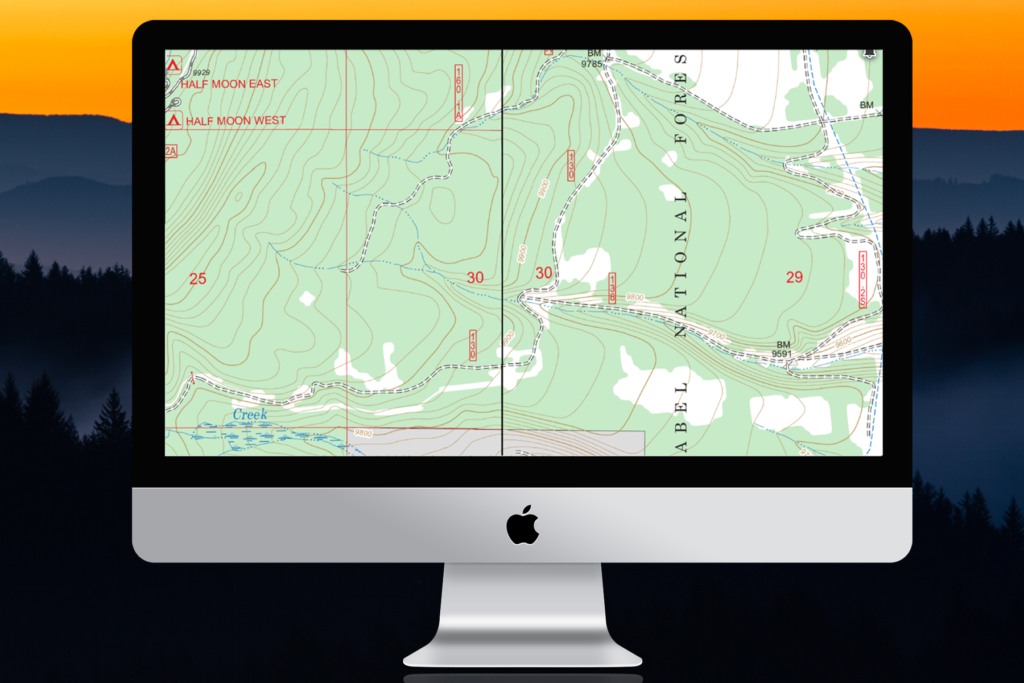 USFS 2016 is a favorite map for anyone headed out to a national forest. A favorite with the Gaia GPS offroad community, this map provides full, detailed topographic coverage of all 172 national forests and grasslands in the U.S. The most up-to-date map available from the US Forest Service, the USFS 2016 map includes labeled trails, roads, and vegetation shading to help you plan hiking, backpacking, camping, off-roading, hunting, or fishing trips.

Access the USFS 2016 map with a Premium Membership.

10. Satellite Topo – All the Best Features of a Topo Map and Satellite Map Combined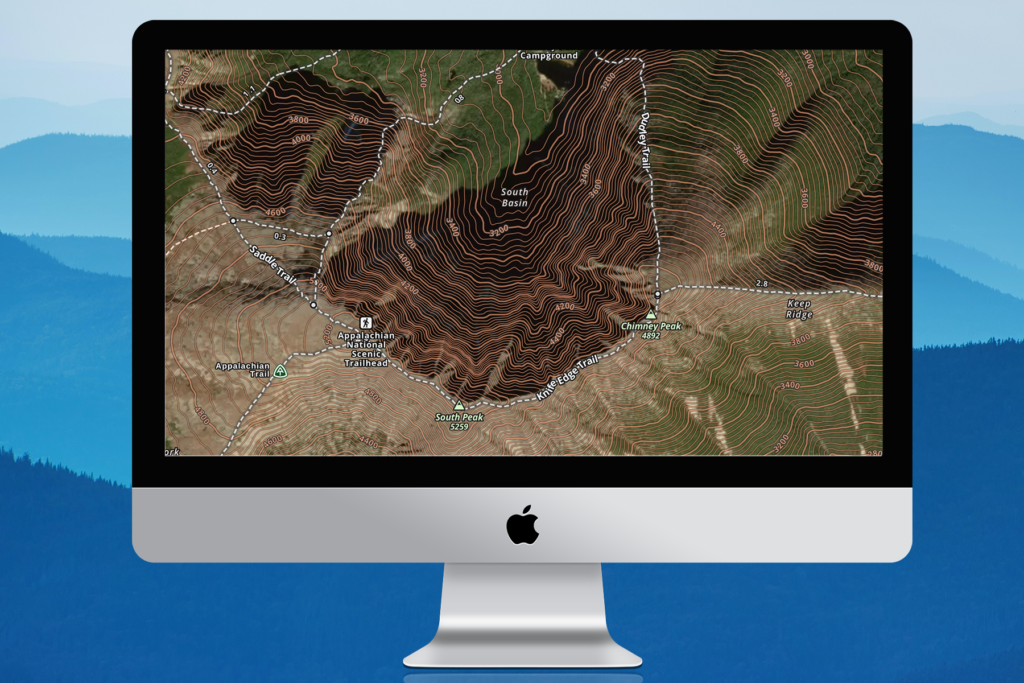 If you can't decide between a satellite map and a topographical map, then the Satellite Topo map is for you. This versatile base map shows trails, roads, contour lines, and other features from Gaia Topo and puts them on top of high-resolution satellite imagery. This seamless marriage of satellite imagery and clear contour lines gives backcountry skiers an accurate picture of avalanche slide paths, and lets backpackers and overlanders view tree cover and slope steepness for easier campsite scouting. Contour lines and peak elevations are measured in feet.

Satellite Topo is available with a Premium Membership.
Honorable Mentions: the Maps that Almost Made the Top 10 List
USFS Roads and Trails: Find the Best Trails to Offroad, Bike, Hike, or Horseback Ride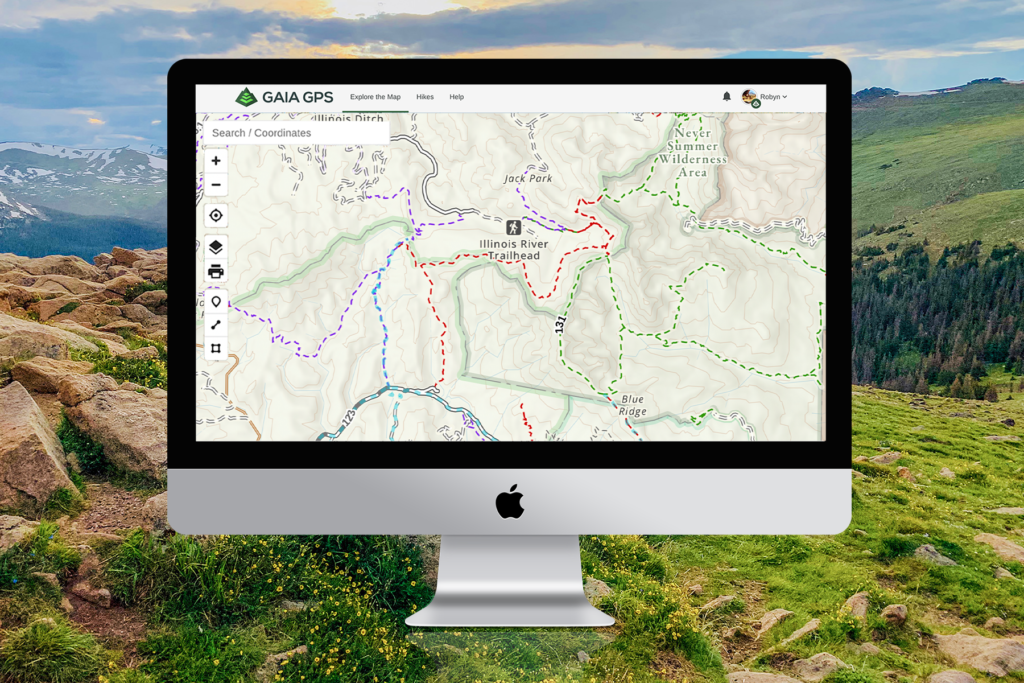 USFS Roads and Trails is an overlay of maintained routes, 4×4 trails, backroads, and little-known paths across U.S. national forests and grasslands. This map contains many routes which are unavailable in any other map in Gaia GPS, including water routes, winter-only routes, and canoe trails. All roads are labeled to indicate their level of maintenance and accessibility by passenger vehicles.

USFS Roads and Trails is available with a Premium Membership
Slope Angle Shading: Identify Potential Avalanche Terrain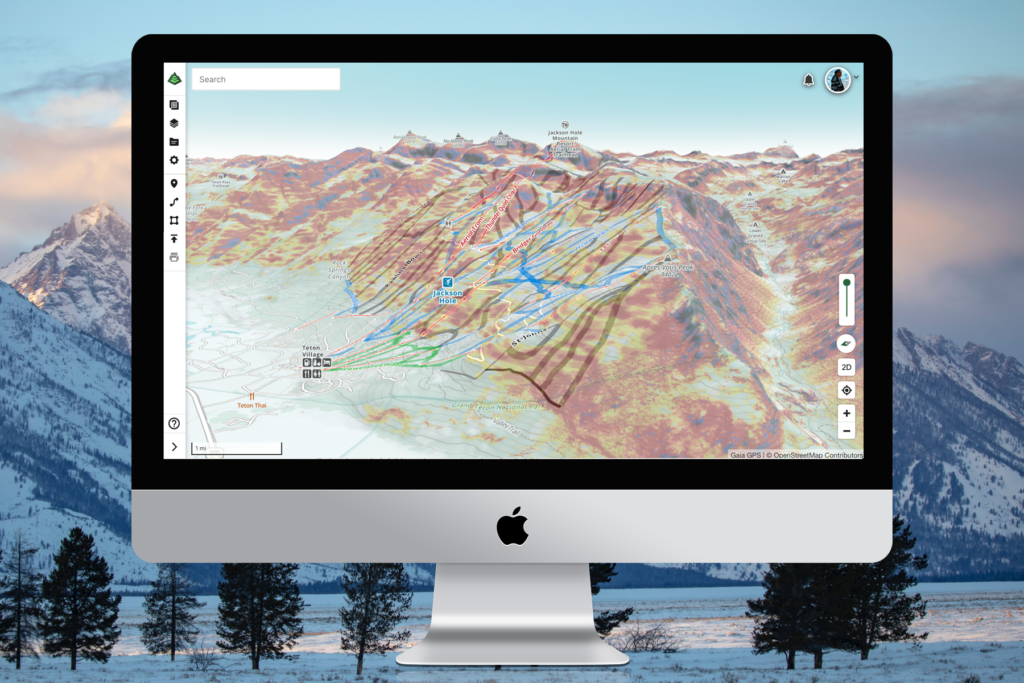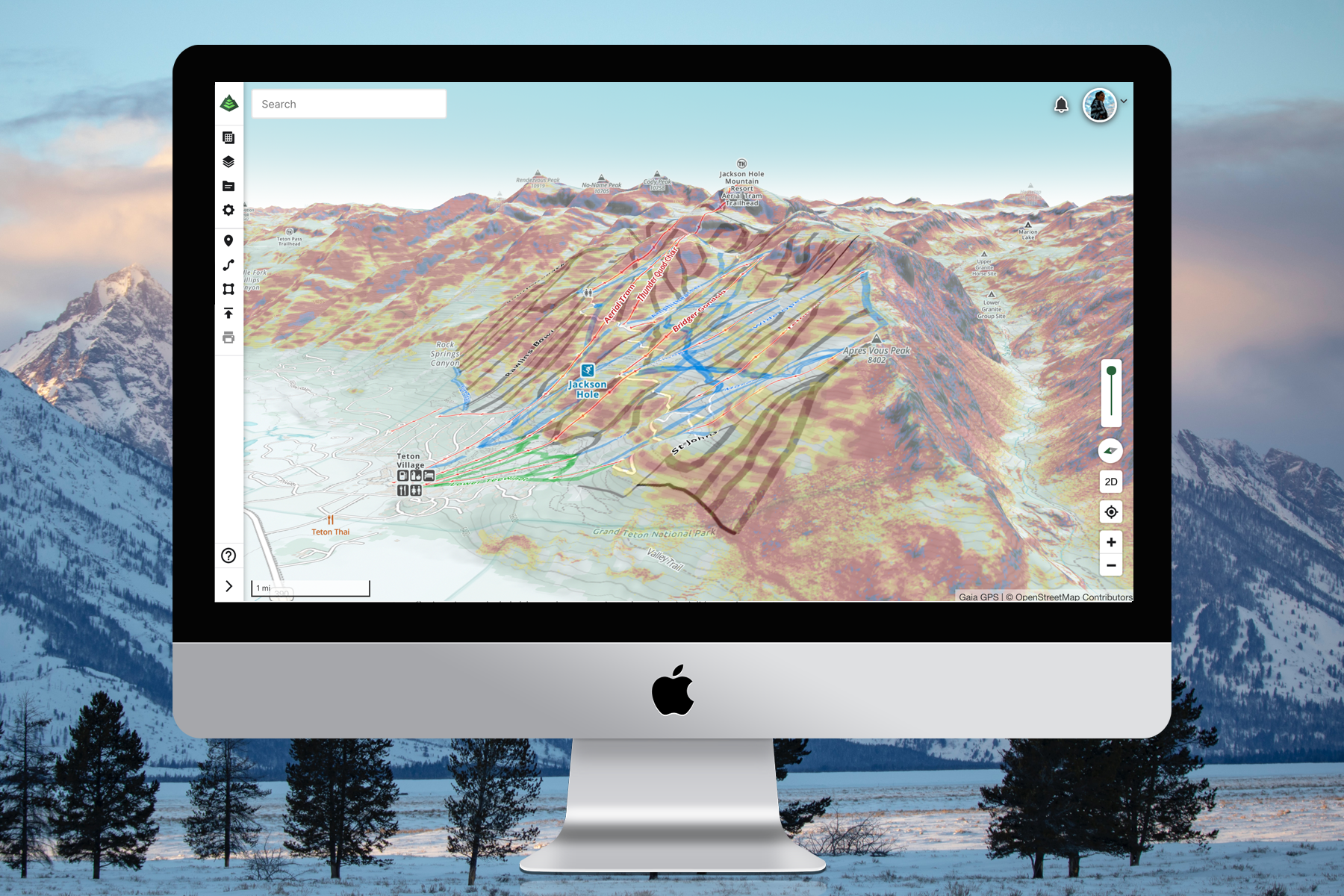 The Slope Angle Shading map provides colorful slope shading designed with backcountry skiers in mind. Use this map in conjunction with contour lines or the Shaded Relief overlay to help you get a more precise idea of slope steepness and to identify subtle changes in terrain.

Slope Angle Shading is available with a Premium Membership.
Gaia Winter: World's Best Topo Map in Winter Mode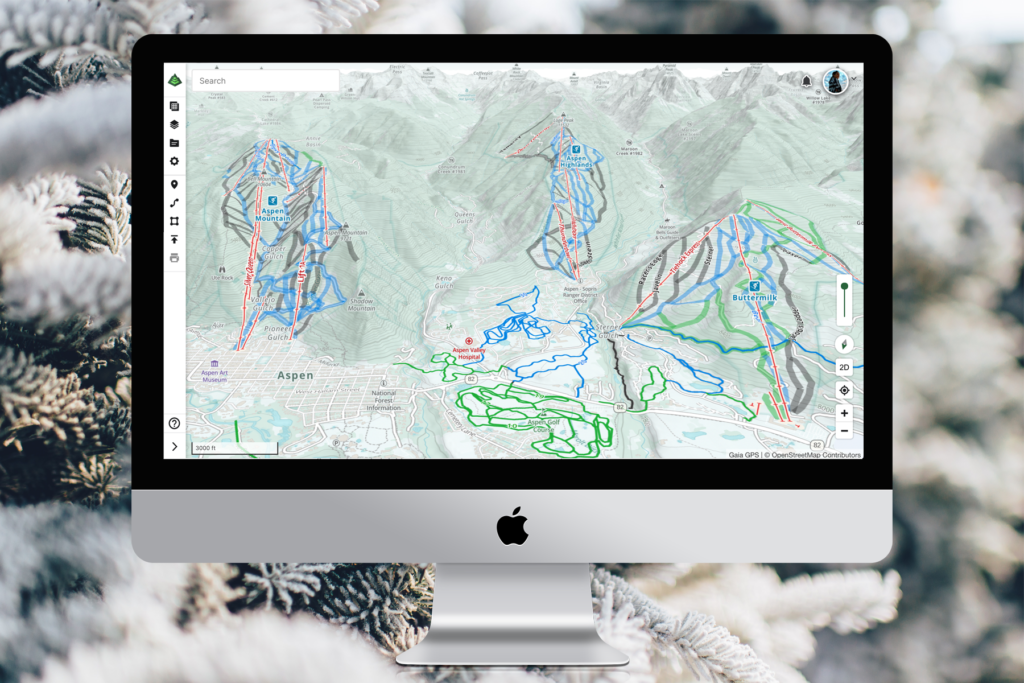 Ride the lifts, tour the backcountry, and explore nordic, fat bike, and snowshoe trails with confidence thanks to the Gaia Winter topographic map. Our in-house cartographers designed this new base map specifically for your favorite winter activities. A stronger emphasis on terrain, tree cover, and contours make it easy to navigate in an endless world of white.
Gaia Winter is available with a Premium Membership.
How to Change Map Sources on Gaia GPS
Switching out maps on Gaia GPS is a snap. You can change maps with a click of a button on the web and in the iOS and Android apps. Simply tap the layers icon on your screen. This will unfurl the layers menu. Select the "Add Maps" button. Browse the maps menu and select any maps you want to add. With a Premium Membership, you can add multiple maps at once and layer them to customize the information on your screen.