As wildfires derail recreation plans across the West, how can we account for longer and fiercer fire seasons? Former wildland firefighter Amanda Monthei lifts up the curtain on fire management and misperceptions this week on the Out and Back podcast. Armed with four years of experience working on engine and hotshot crews in Idaho and Oregon as well as her experience as a wildfire Public Information Officer, Amanda sheds a light on wildfire you've probably never seen.
"You can't just exist superficially within the landscape," Amanda says on Out and Back. "You have to be an active member of it. We've been suppressing fire for too long. We need to like recognize that fire very much belongs in these places."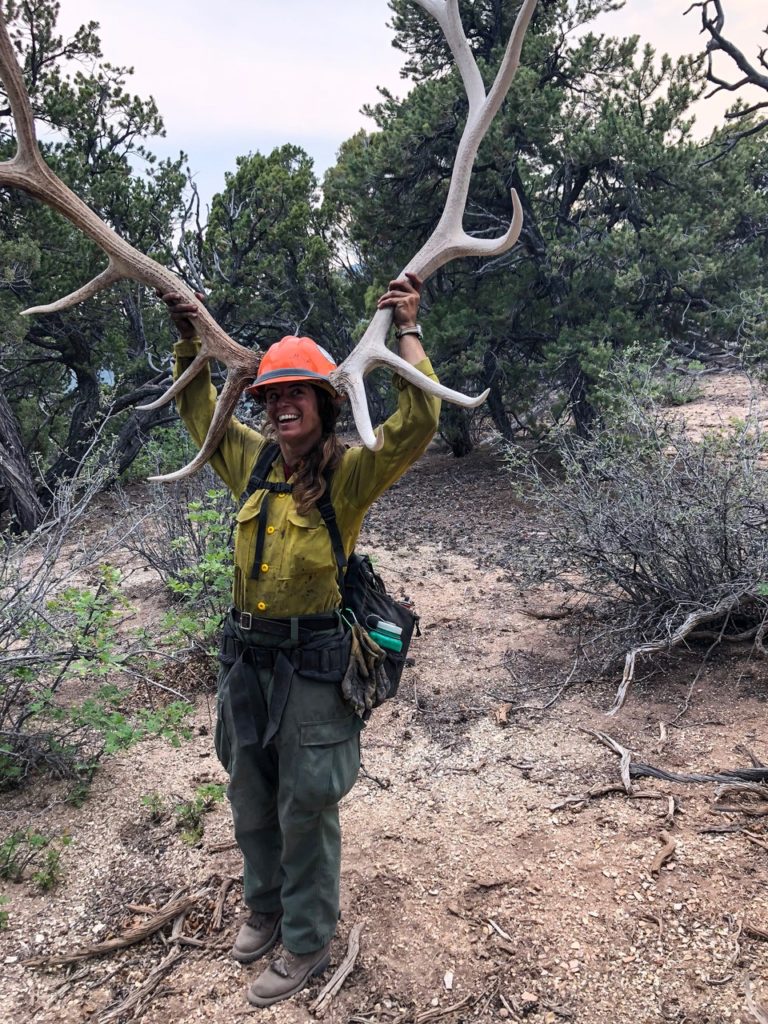 In a deep and far reaching chat with Abby, Amanda unearths why wildfires remain vital for ecosystem health, and how humans misunderstand this life force. She gets into the history of wildfire management in the U.S. and how we've primed conditions for fires of unprecedented scope. Amanda dives into what we can learn from indigenous fire management practices, and how we can better coexist with fire going forward.
A Michigander, Amanda shares her unlikely path to growing infatuated with fire. Hear her biggest lesson from working as a wildland firefighter — it's not what you would expect. She also paints a vivid picture of what it's like to work around the clock with a crew in completely uncertain and often dangerous conditions. Listen through to the end to hear why despite the deep physical and psychological satisfaction of wildland firefighting work, Amanda ultimately decided to part with the field.
Finally, Amanda connects wildfire to our backcountry adventures. Learn how you can make the most of new life teeming in burn scars, and how you can fold fire into your life. Follow Amanda on Instagram, and check out her brilliant podcast on all things fire, Life with Fire.
Last Episode: Gaia GPS Offroad Podcast Debuts with Burning Jeep Tale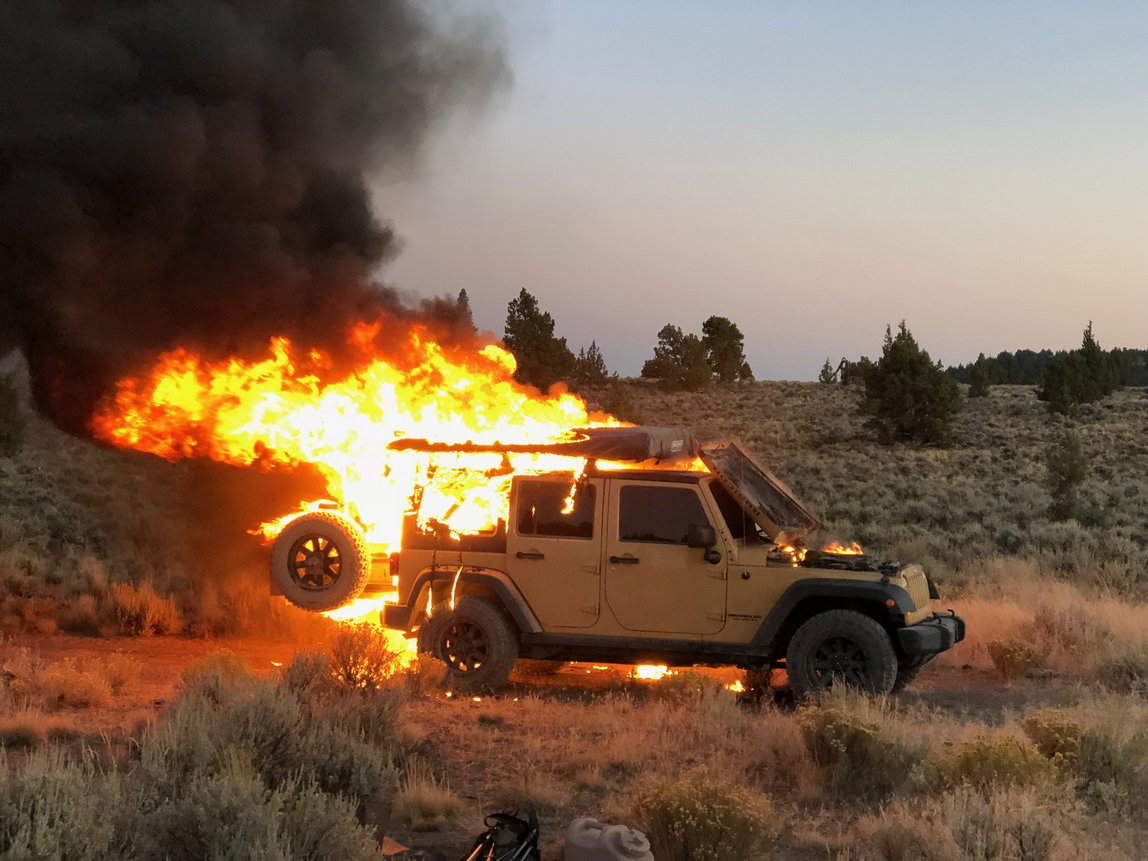 We've launched a podcast all about roaming the world on four wheels! And if you have a thirst for adventure, you won't want to miss the debut episode of the Gaia GPS Offroad Podcast sponsored by Trails Offroad. Host, fighter jet pilot, and overlander Wade May dives deep under the hood with experts in the field. International travelers and backyard explorers alike transport you to their most harrowing encounters, biggest lessons, and most epic adventures on the trail.
The first episode launches with a story from Casey Kaiser, an experienced overlander with a penchant for finding abandoned homesteads in the desert. Casey takes us on a complete misadventure. Thirty miles off the grid, Casey's fully upgraded Jeep Wrangler Rubicon JKU suddenly caught fire. The flames quickly engulfed Casey's entire vehicle, leaving him stranded in Oregon's high desert at night. Casey made it home safely to tell us what he learned from this unforeseen catastrophe.
The Gaia GPS Offroad podcast drops every other week. Catch it in between episodes of Out and Back. Give it a follow on our offroad and overland Instagram channel @gaiagpsoffroad.