The days are getting longer and warmer — hiking season is well on its way! But for many of us, nearby trails are still covered in ice and snow. And for many more, we're cooped up in the city or live in geographical regions as flat as a pancake. How can we gear up for summer adventures?

Personal trainer Billy Gawron of Backcountry Fitness is here with answers. This week on Out and Back, Shanty and Abby chat with Billy about training for hiking, backpacking, and thru-hiking season. Billy equates getting in shape to building a house. You have to start with the foundation.
"If you try to build a house on top of a really crappy foundation, the house is not gonna last very long," Billy says. "So you want to make sure that you solidify not only your core stability, but your stability around all your joints."
Whether you've spent a little too much time on the couch this winter, are confined to the city, or don't have access to a gym right now, don't worry! Billy is here to walk you through how you can build a strong body and mind right at home. Billy has backpacked all over the world and specializes in training his clients to get ready for all types of backcountry adventures. He delivers his keen insight into training for big mountain days while confined to small spaces and flat, concrete cities.
Billy shares the number one thing we should all start working on right now and gives us the key to balancing strength work with endurance training. He breaks down some pervasive myths about training, including if you actually need to train at all.

Billy answers the most pressing hiker questions, like how to train your feet and ankles to withstand long days with a heavy pack, how to prevent pesky and debilitating knee pain, and how to prepare for altitude while at sea level.

If you're dreaming up some big plans for the summer, you won't want to miss this episode. In the meantime, check out Backcountry Fitness on the web, where you can find free training plans and can hire Billy as a coach, and follow Backcountry on Instagram for daily training tips.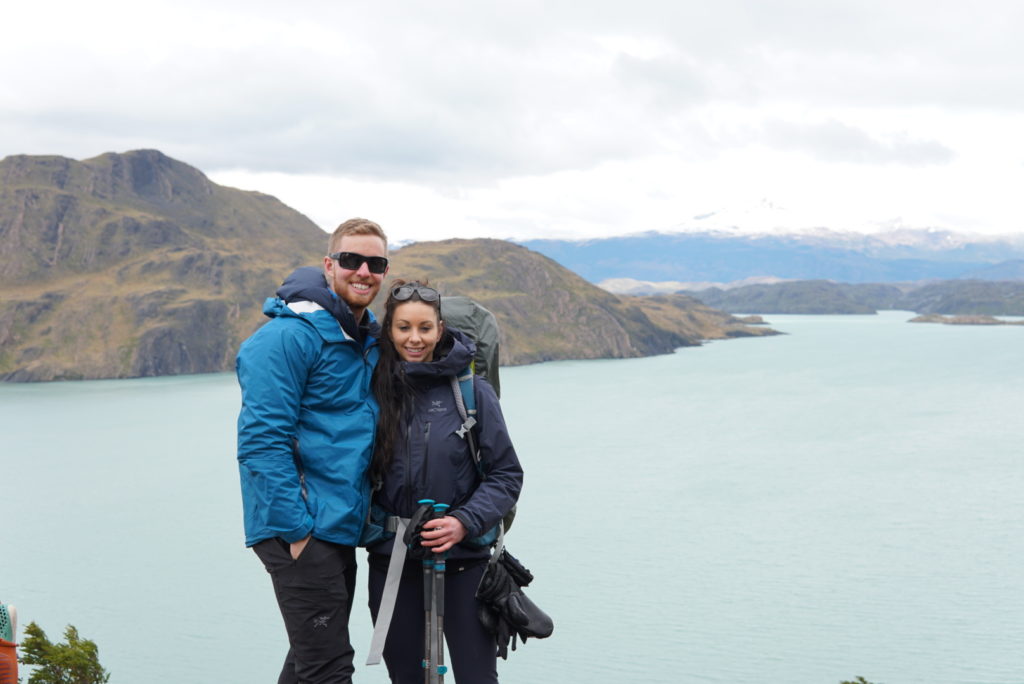 Episode Highlights:
4:25: Meet Billy Gawron, personal trainer and founder of Backcountry Fitness.
5:50: Billy shares the story of the client who inspired him to specialize in getting people ready for backcountry adventures.
8:30: Billy and his fiancée have hiked and backpacked all around the world together.
10:20: Shanty tells the most ridiculous story that has been told on this podcast to date.
12:00: Billy resolves some of the biggest myths in hiking, backpacking, and thru-hiking.
20:00: How you can start preparing for hiking/backpacking season from right at home, right now. (Hint: we're starting with the core.)
22:20: Do you sit all day? If so, you are a basket of injuries waiting to happen. Billy is here to help.
29:00: Shanty is eager to hit the gym with the heavy weights. Billy weighs in….
31:05: How many days do you have to train? How do you balance strength and cardio?
32:35: What kind of cardio is best to get ready for hiking season, especially if you're confined to the city or somewhere flat? How hard should you work?
36:19: Billy explains why doing a bunch of HIIT (High Intensity Interval Training) is not necessarily going to help you for your summer adventures.
37:35: What's the minimum amount of time you need to devote to a workout?
40:50: When it comes to strength training, more reps at lower weight is going to help you out more than single max reps.
42:40: Billy explains why he loves SPT (Sustained Push Training). It combines cardio endurance and strength work all into one.
46:30: Knee pain? The problem most likely is not your knee.
49:20: Billy, who used to work at a running speciality store, advises on the best shoes for training, running, and hiking.
52:00: Learn how to become comfortable being uncomfortable now, so you're mentally ready for your adventures later.
56:30: Can you prep for your altitude adventures from sea level?
1:01:45: Want more tips from Billy? Check out his app.
1:03:00: Billy is training for his honey moon — hiking Kilimanjaro with his fiancée!
Last episode: Adrian Ballinger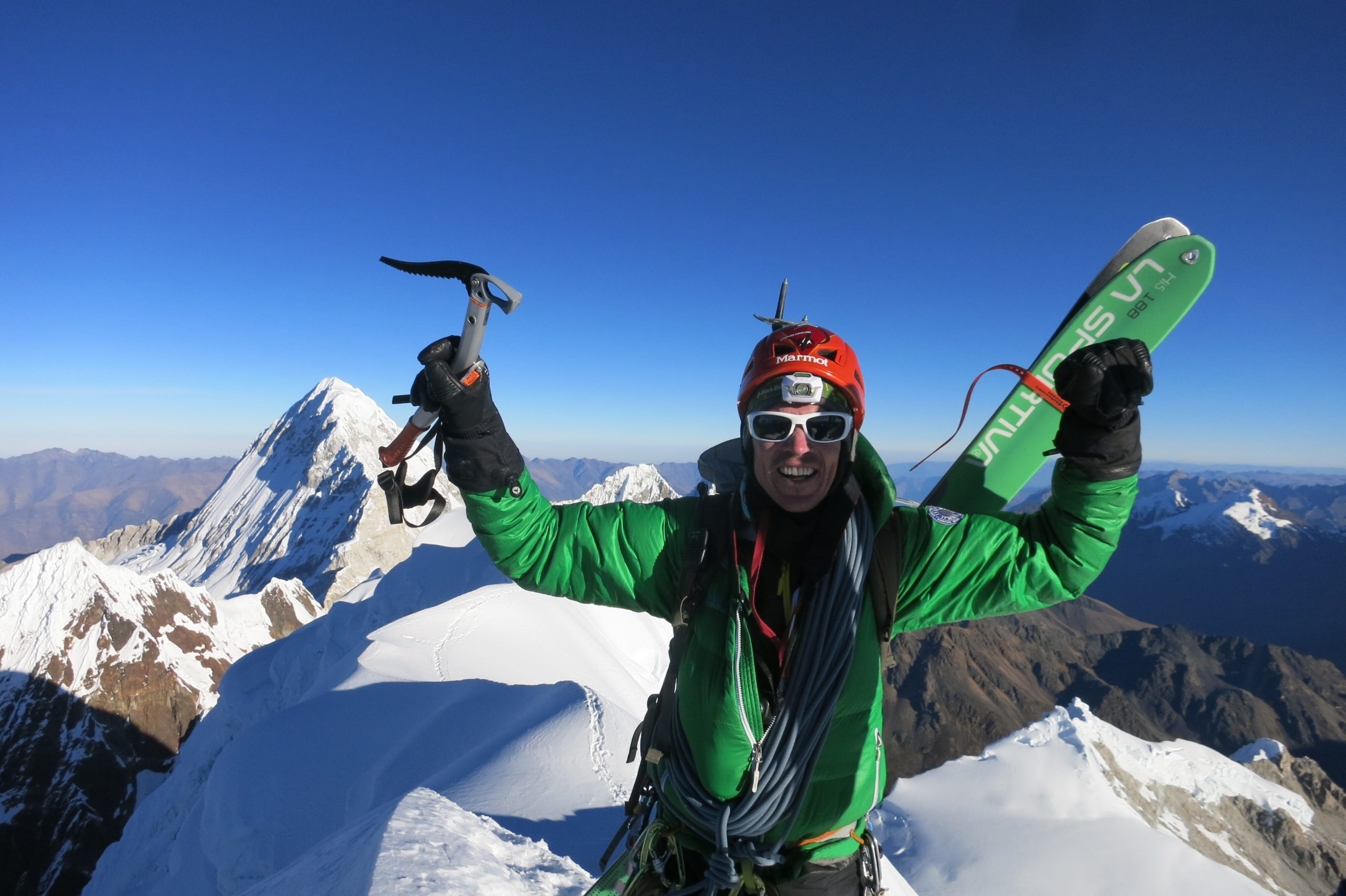 Alpinist Adrian Ballinger has made a career of climbing the Himalaya's 8,000-meter giants. Since 2008, he's summited Mount Everest eight times, including once without supplemental oxygen. But perhaps the biggest hurdle Ballinger has surmounted has been overcoming family and societal pressure to live a life outside of what's true to himself.

In the last episode of the Out and Back, Ballinger takes hosts Shanty and Mary all the way back to his unusual foray into the outdoors growing up in Worcester, Massachusetts.

Though he fell in love with climbing, nobody ever thought he'd make a job of it. In fact, an undercurrent of pressure to study medicine swept him away to college. He earned his bachelor's degree from Georgetown University and was accepted to Georgetown's medical school. But Ballinger deferred enrollment to indulge in one glorious gap year to "get the mountains out of his system." One year turned into two years, and, well, let's just say his parents weren't impressed. Decades later, and well into his 40s, Ballinger is still scrambling up mountains on his "break" between undergraduate and graduate school.

In this fun and lighthearted chat, Ballinger speaks openly about the challenges and realities of guiding clients up the world's highest mountains. Ballinger takes us to that fateful encounter on the side of Mount Everest, where he met the love of his life, professional climber Emily Harrington.
Tune in to learn more about how you can explore the mountains with Ballinger's company Alpenglow Expeditions. Follow Ballinger on his Instagram page and watch the couple's YouTube channel DangerstikTV for some real-life Adrian/Emily entertainment. Watch Breathtaking, a documentary about Ballinger's climb on K2 without supplemental oxygen.
Next episode: Vasu Sojitra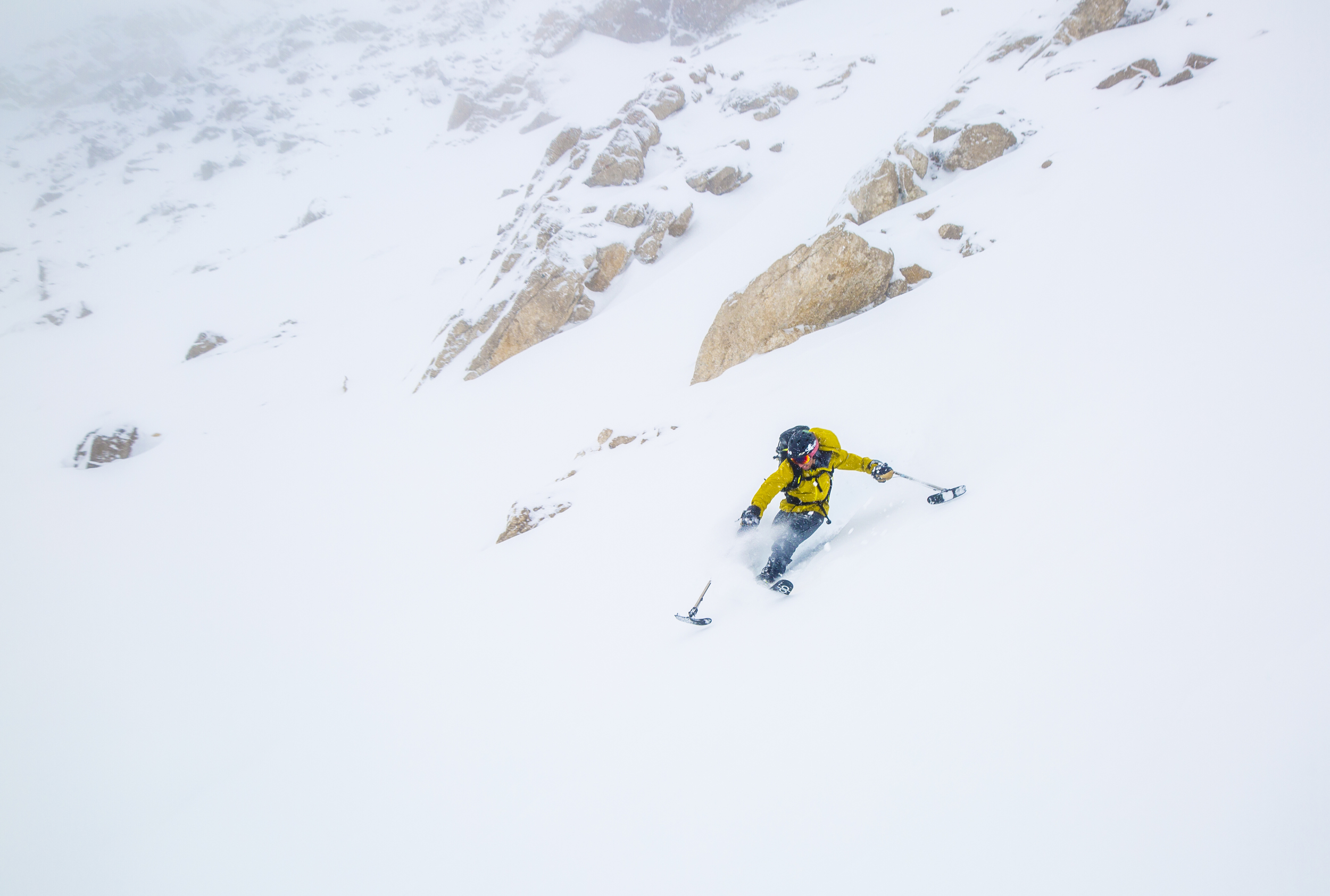 Growing up in India and Connecticut, Vasu Sojitra's ascendence to becoming a professional skier may seem unlikely. Not to mention that he was born to Indian immigrants who did not understand the sport. And that he has a lower leg difference, and taught himself to ski with one leg and no prosthetic.

But Vasu doesn't lean into excuses. In fact, he embraces who he is.

"That's the thing about disability culture — we are one of the most resilient communities on this planet, which is awesome to be a part of," Vasu says on Out and Back. "People think we're fragile. People think you have to tiptoe around our disability.No. We are kicking ass."

On the next episode of Out and Back, Vasu tells his story from having his leg amputated at nine months old to climbing peaks like the Grand Teton and backcountry skiing Montana's Beartooth and Bridger mountain ranges. He's even landed a 720 on skis, which is a first for an adaptive skier.

Vasu shares how he uses his engineering degree to problem solve equipment strategies for skinning up the mountain with one ski. And he explains how he brings an intersectional framework to the outdoors to lift those up around him and to help make these sports more inclusive to everyone.

You can follow Vasu's adventures and advocacy on Instagram. Check out his newest venture, Inclusive Outdoors Project. And you can learn more about Vasu on his website.