Start navigating trails near you this summer with the 9 most popular hiking maps in Gaia GPS.
Every map contains unique characteristics that offer different tools for navigation. Some show distance grids or points of interest, while others heavily focus on features like land shading, topographic information, and elevation. The maps you choose can play different roles in hike planning and preparation.
For a refresher course on reading a map, check out How to Read a Topo Map.
Add and View New Map Sources
First, watch below for a quick review on how to find and add more map sources in Gaia GPS for iOS. If you use an Android device, click here to watch an Android specific tutorial.
The Most Popular Hiking Maps
Gaia GPS offers over 250 maps in total. The below hiking-specific maps get added more often than any other hiking sources.
Get access to Standard and Premium maps with up to a 20% discount on a Gaia GPS Membership when you purchase on the website.
Gaia Topo
Available for free to all users, Gaia Topo provides a worldwide topographic map based on OpenStreetMap, styled like USGS topographic maps. Gaia Topo offers a functional and beautiful worldwide map with extraordinary detail at all scales and comes optimized for display on mobile devices.
Available in both feet and meters, the map also prominently depicts peak elevations, points of interest, parks, campgrounds and more.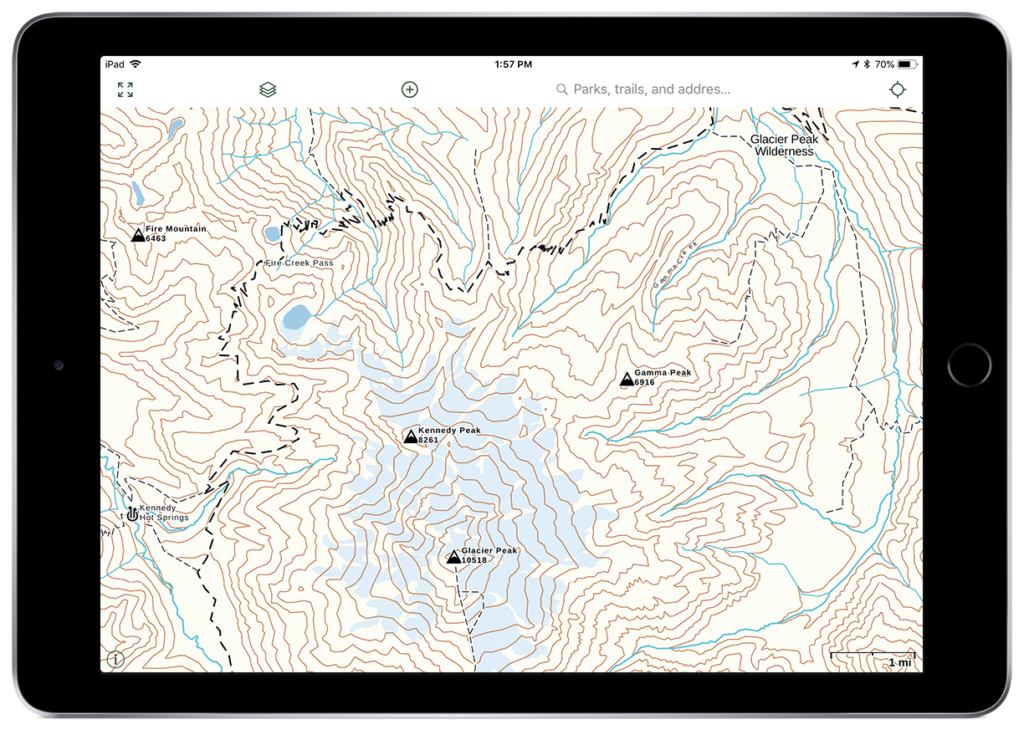 USGS Topo
USGS Topo illustrate classic topographic maps for the U.S., from the United States Geological Survey (USGS). The USGS prints wider index contour lines for easy visibility, and typically measures maps in feet. Contour intervals vary by map, depending on the area's relief.
Often referred to as quadrangle maps, the most used USGS topographic maps have a scale of 1:24,000 and cover 7.5 minutes of longitude by 7.5 minutes of latitude. The quads get scanned into digital files and seamed together into one continuous quilt, making them potentially less crisp and clear than modern topographic maps based on OpenStreetMap (OSM).
Learn how to read a USGS Topo map. Available with Standard Membership.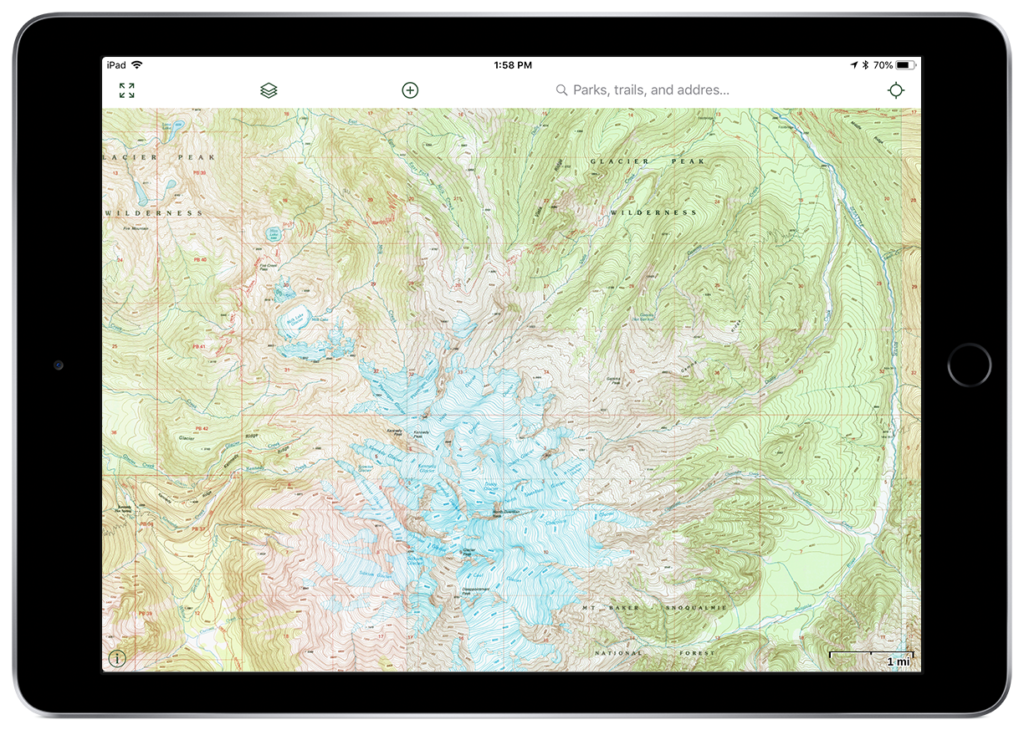 NatGeo Trails Illustrated
One of the most trusted and popular recreation maps available for the United State's favorite outdoor destinations. The National Geographic Trail Illustrated maps include detailed topographic information, clearly marked trails, recreational points of interest, and navigational aids.
The Gaia GPS team has worked hard at adding more National Geographic maps to the catalog since the first release. New long-distance trail maps like the Appalachian Trail and John Muir Trail gives thru-hikers access to maps on their smartphone. Available with Premium Membership.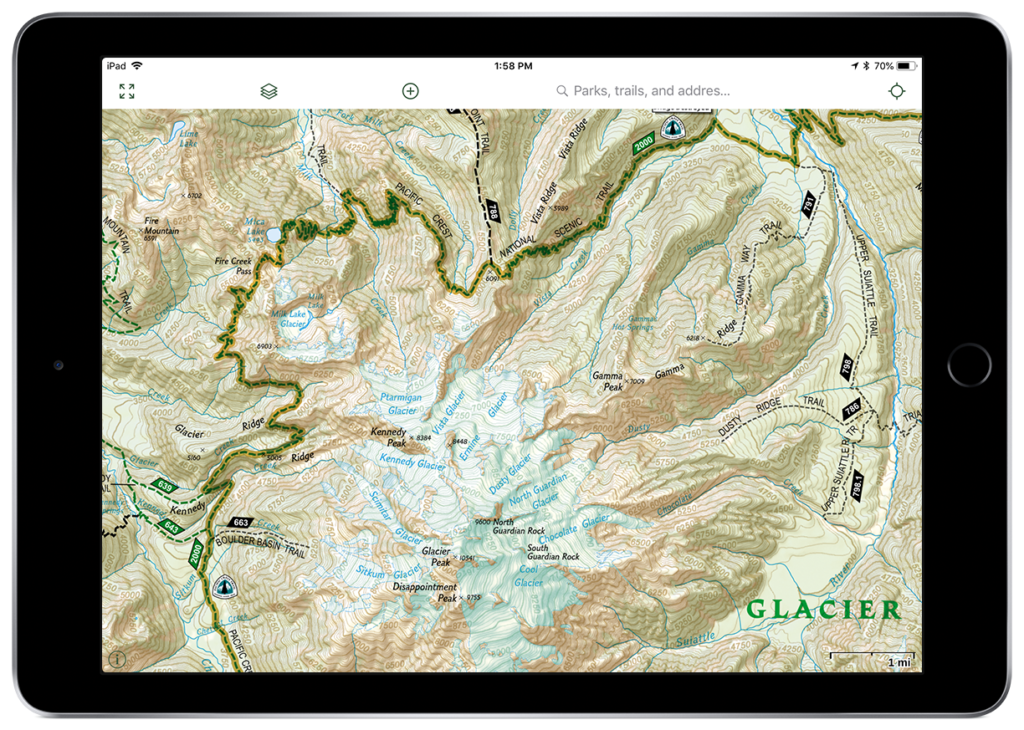 World Imagery
Created by ESRI, the World Imagery base map provides satellite and aerial views of the world. Most people who use maps to navigate understand the importance of using satellite imagery to get an understanding of what the terrain looks like. Satellite maps make exploring a little simpler than using a contour map alone. Make sure to research when the satellite images were last updated. Available with Premium Membership.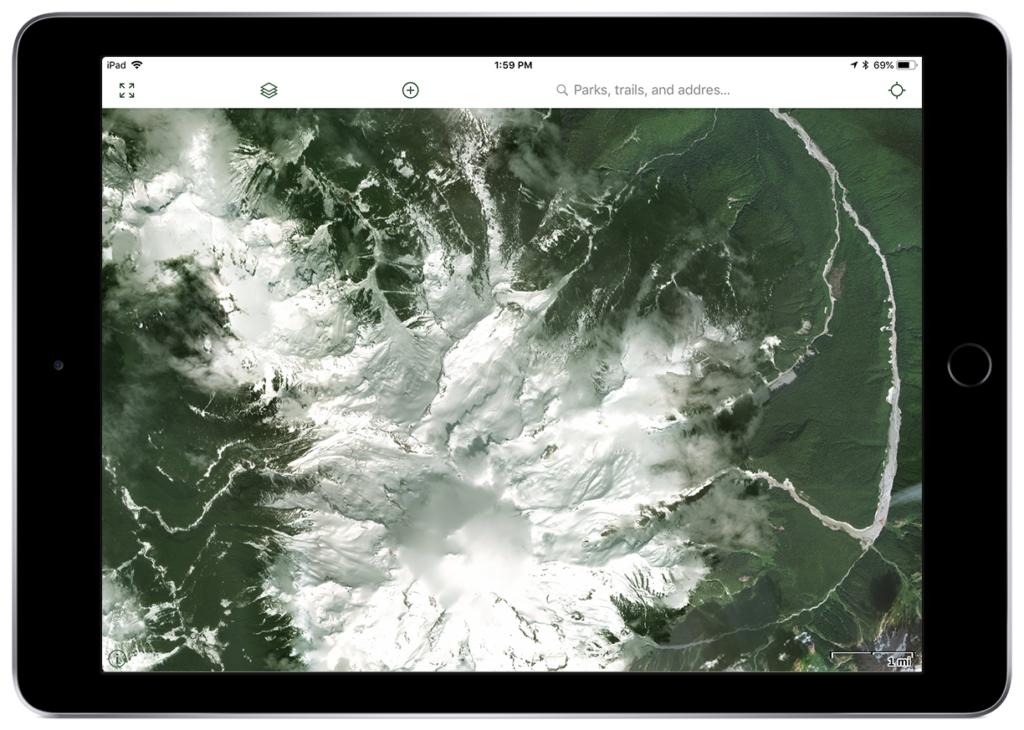 US Shaded Relief
The World Shaded Relief overlay from ESRI provides worldwide coverage and when combined with Gaia GPS base maps, produces a topographical map with 3-dimensional (3D) styling. Pair US Shaded Relief overlay to your favorite topographic map and adjust the transparency for map details. Available with Premium Membership.
NeoTreks Land Use
The layer shows high-detail ownership boundaries for federal, state, local, and municipal lands, as well as private inholdings. NeoTreks Land Use display topographic maps for the U.S. with land cover detail and hillshading. The map marks more than 250,000 trails. Available with Premium Membership.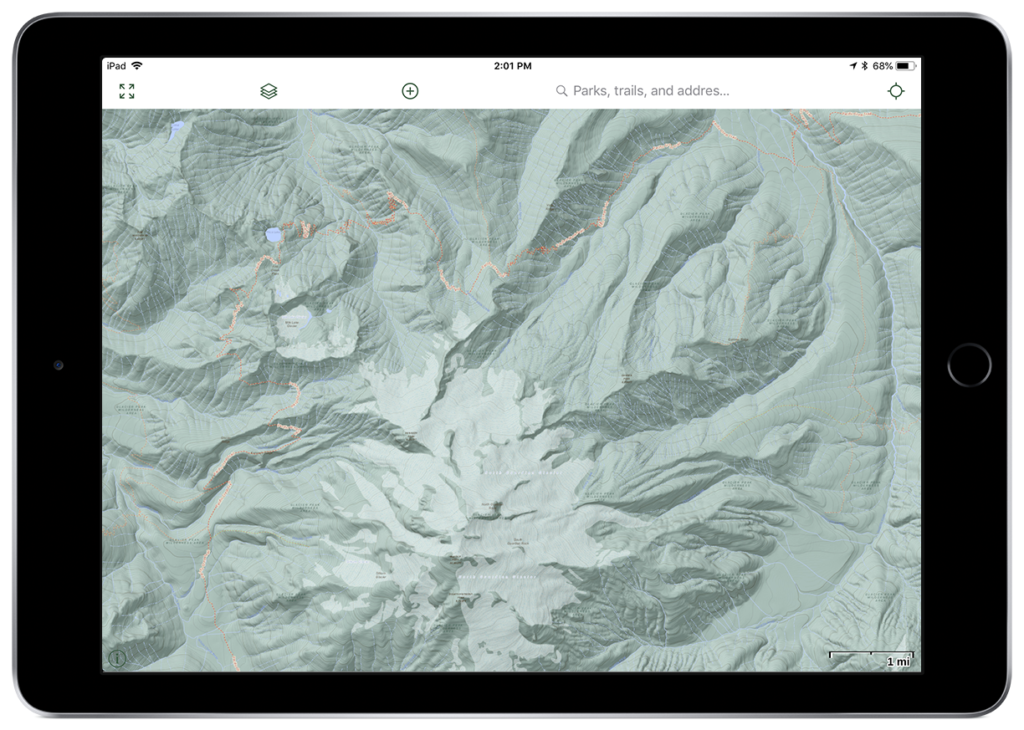 Canada's Backroad Mapbooks
Backroad Mapbooks' award-winning map source provides a dynamic scale topographic base map for all areas of Canada. The map includes road networks for all major highways and freeways, arterial, collector and residential roads. It also includes industry and resource backroads and winter access.
In addition to roads, the maps include elevation contours with hillshading, land and water features, and other land uses such as parks, conservation and wilderness areas, recreation areas, Crown Land and Public Land Use Zones, First Nations Reserves, Department of National Defense Lands and more. Available with Premium Membership.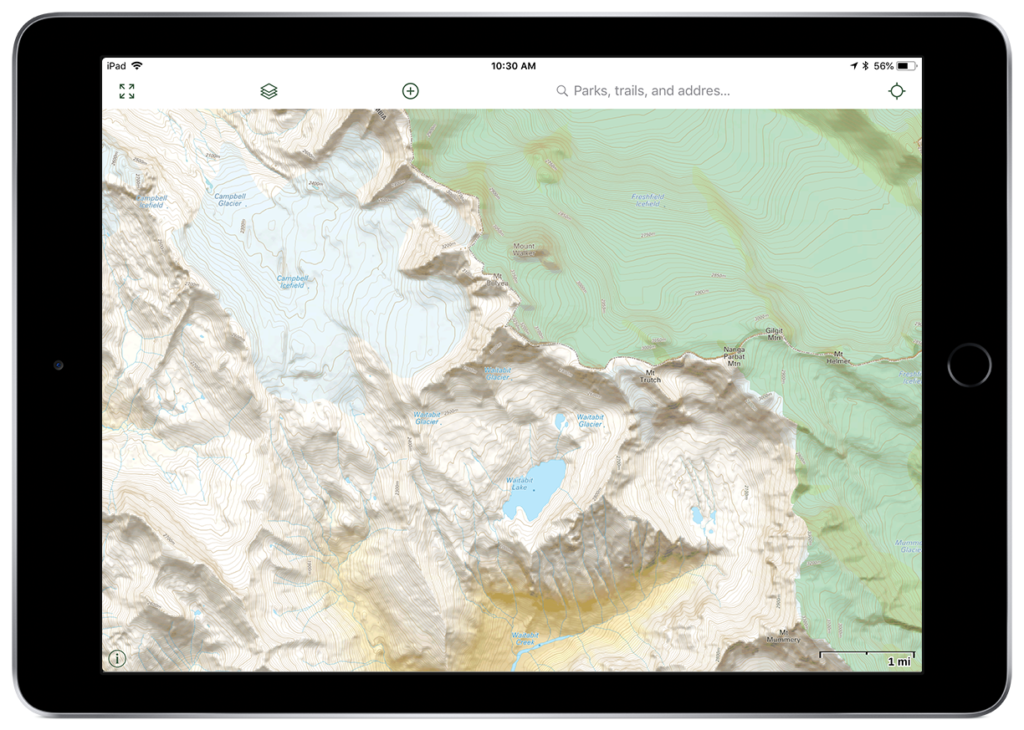 SwissTopo
SwissTopo details beautiful handmade cartography. SwissTopo features elevation shading and contour lines, and emphasizes peak and range names. These maps of Switzerland are perfect for hiking, skiing, and planning trips in the Alps. Available with Premium Membership.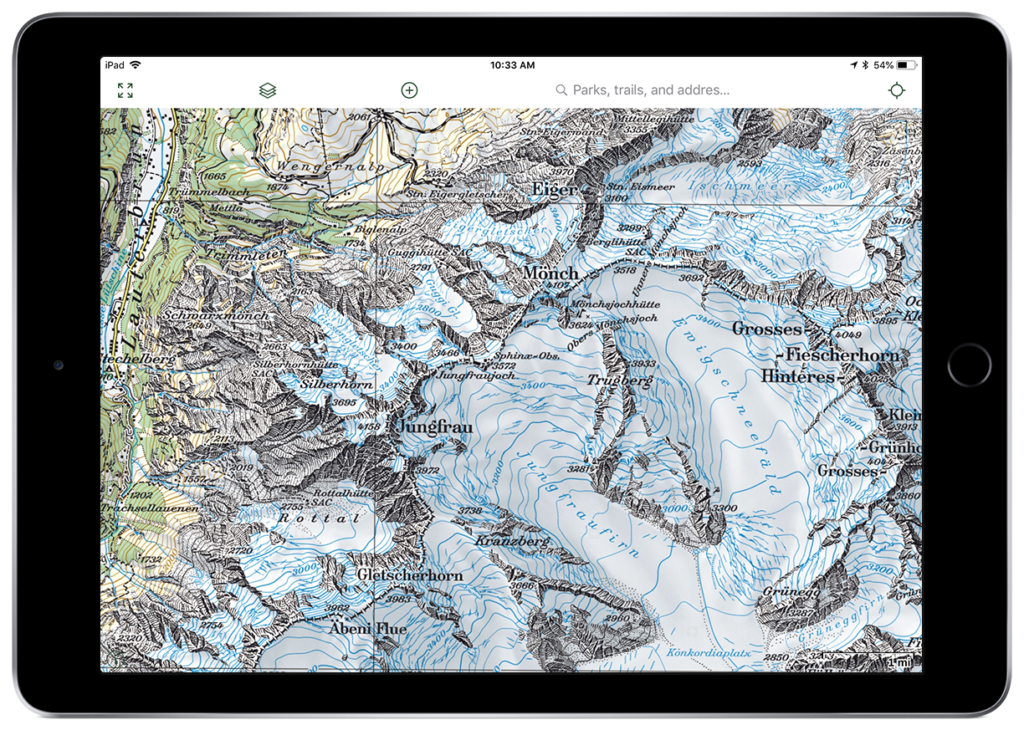 France IGN Topo
Similar to USGS topos, France IGN Topo maps provide beautiful, accurate, hand-drawn maps. Maps include points of interest, landmarks, contours, roads, and huts (or rifugio). The contour details allow outdoor enthusiasts to explore the various mountain ranges within France, along with navigating city sights and roads. Available with Premium Membership.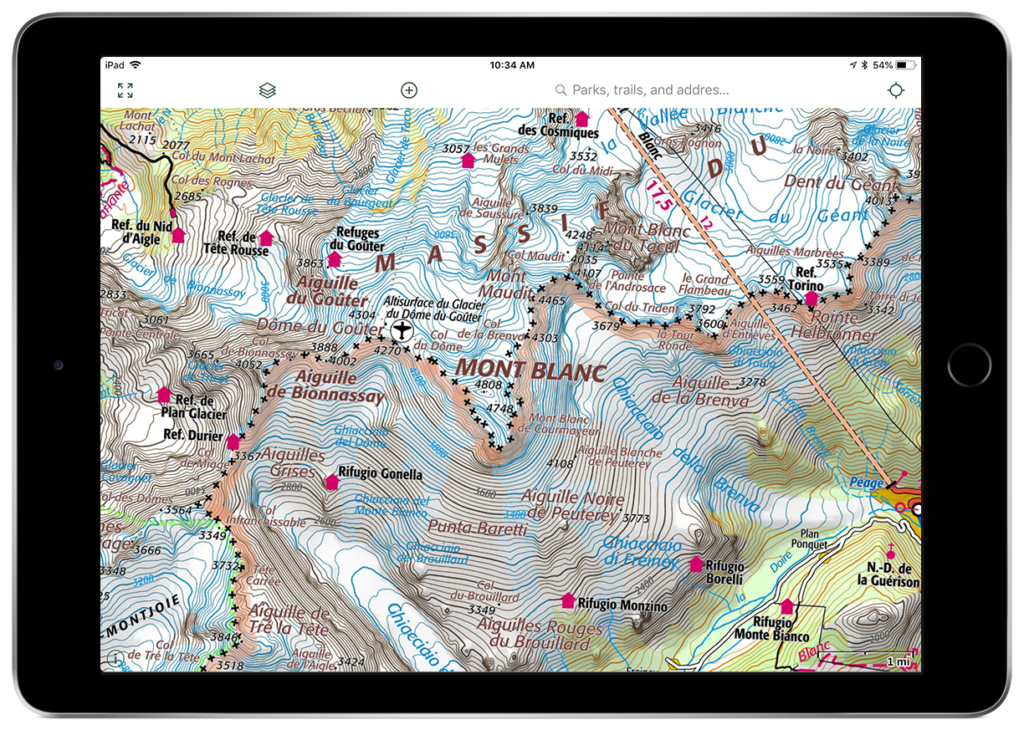 Check out a complete list of Gaia GPS maps and overlays here.
Before You Go Hiking
After testing all the maps, don't forget to create a route to follow, download the map offline, or print a paper copy before you start your hike.