Photo: Bruce Tremper has photographed some massive avalanches during his career, including this slide off Mt. Timpanogos, Utah, in 2005.

In 1978, Bruce Tremper nearly died in an avalanche. He recounts that harrowing tale on this episode of the Out and Back podcast. Tremper peels back the mystery and unpredictability of avalanches to connect listeners with this very real and imminent backcountry danger. This incident changed the trajectory of Tremper's life, leading him to become one of the preeminent avalanche experts in the world.

"It just shoved snow everywhere. It goes up your nose, it goes underneath your eyelids, which I would never have imagined. It instantly rips off your hat, your mittens — all that is gone instantly and it goes down your neck. I was just getting an injection molded with all this snow. It's going everywhere in my underwear, and then I'm tumbling and tumbling and I can't breathe," Tremper recounted on the Out and Back podcast.

Alone on the mountain that day, Tremper dug himself out. He vowed to learn everything he could about avalanches after that close brush with death. Tremper went on to study avalanches at Montana State University and worked on the snow safety team at two Montana ski areas. He landed his dream job as an avalanche forecaster in Alaska and then at the Forest Service Utah Avalanche Center, where he spent 29 years in the director's chair. He's written three books on the topic of snow science and avalanche safety. Tremper's most popular book, Staying Alive in Avalanche Terrain, opens with this avalanche accident.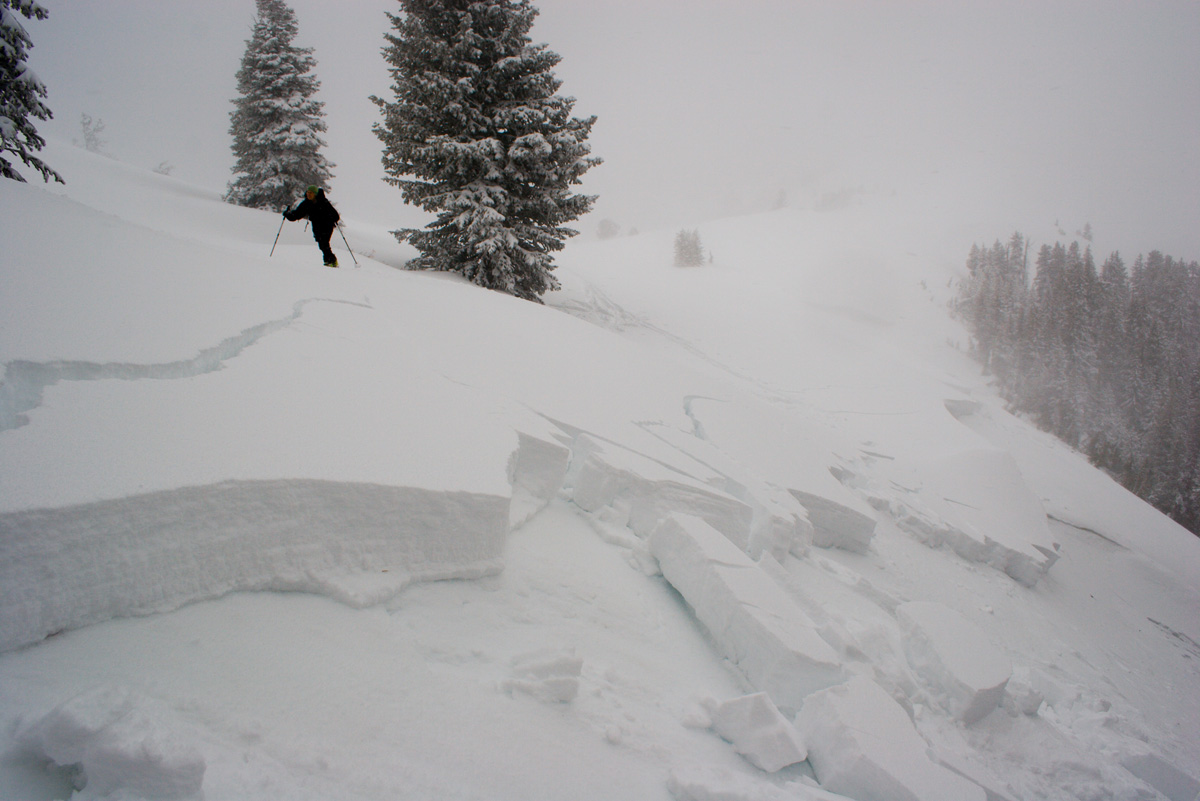 Tune in to hear Tremper tell the story beyond the pages in the book. He gives a blow-by-blow account of what it felt like to have the "rug pulled out" from under his skis and rocket down the hill with a landslide of snow. Tremper shares how after this event, he made unlocking the mysteries of avalanches his number one goal in life.

Hold on tight as Tremper unpacks what should have been a life-ending experience. If you're looking for more practical tips, go back to last episode where Tremper lays down his best measures for staying safe in the backcountry this winter.

To learn more about avalanches visit avalanche.org, or go to your local avalanche center for area forecasts. Check out Tremper's "Know Before you Go" video. You can find his books at mountaineers.org.
Episode Highlights:
4:10: Tremper was almost literally born with skis on his feet.
5:15: Skiing is a religious experience for Tremper.
7:20: Tremper got a job in 1978 installing and building the Pierre's Knob lift at Bridger Bowl, Montana.
9:15: Before the lift opened to the public, Bruce had to ski the line by himself and it was a stormy, snowy day.
10:20: This is the story of how "Tremper's Run" at Bridger Bowl got its name.
11:00: Tremper made a terrible mistake, "oops I forgot."
12:10: Tremper decided to cut across an avalanche chute. He thought he could outsmart the avalanche.
13:00: He put his skis on and went zooming across the top of the starting zone.
14:00: The snow fractured 40 feet above Tremper.
15:45: Tremper grabbed onto a tree as he was getting pounded by the avalanche, but lost his grip and went rocketing down the slope.
16:35: He went more than 1,000 feet and snow was everywhere. Tremper couldn't breathe.
17:35: "I'm going to die."
18:00: Bruce started swimming for the surface. He started slowing down.
19:20: It felt like concrete.
20:00: Both skis were completely broken.
20:30: This was a huge wake up call to Tremper.
21:44: Tremper was a cocky young kid and green with avalanches — a typical avalanche victim.
22:50: Tremper wanted to know everything about avalanches and he spent his life studying them.
23:45: Tremper is blown away by the overwhelming power of avalanches.
25:00: Avalanches have grabbed ahold of Tremper, and have never let him go.
Last Episode: Avalanche Safety Tips from Expert Bruce Tremper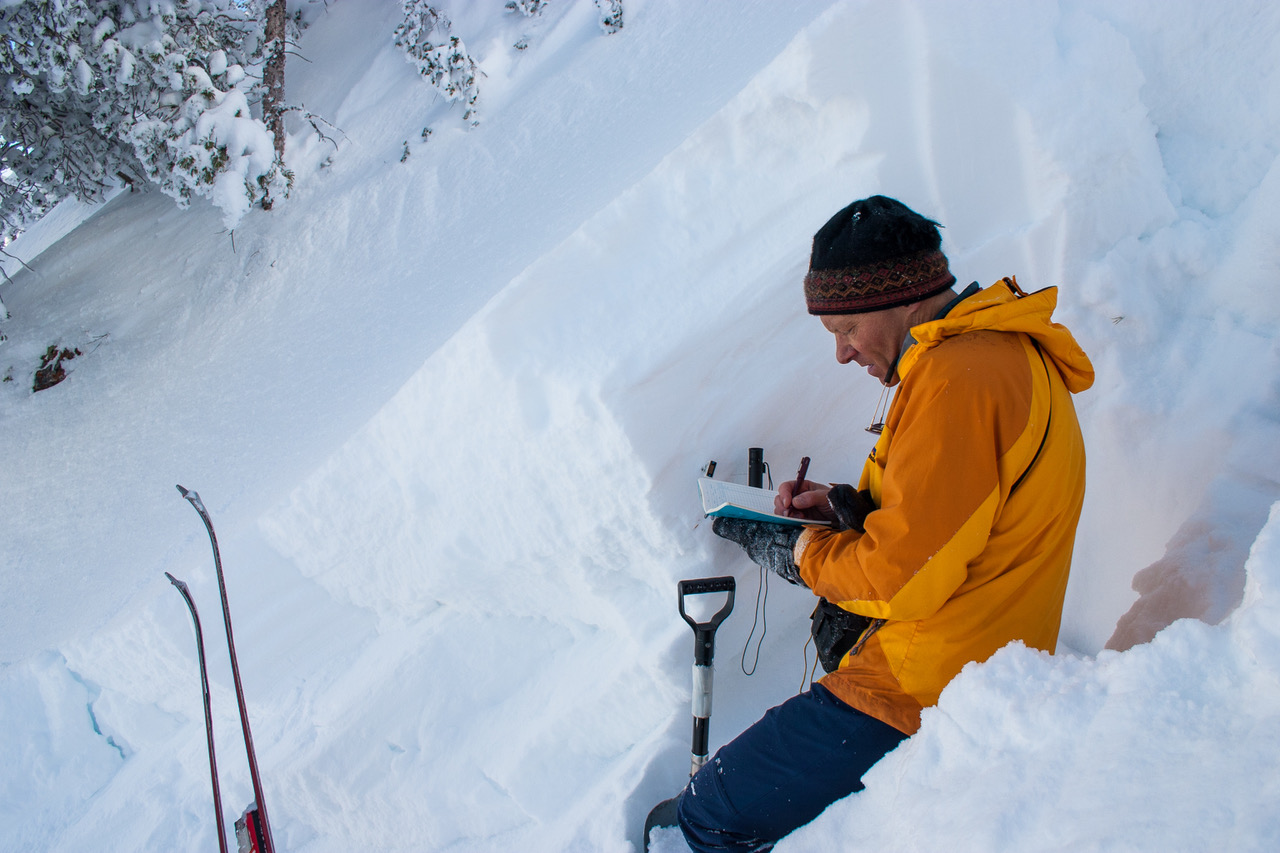 Bruce Tremper also graced Out and Back with his presence and expertise for the last episode. Here, the renowned avalanche expert dives into the nitty gritty details of snow science and avalanche risk assessment. Author of Staying Alive in Avalanche Terrain and Avalanche Essentials, Tremper gives his hard-won and masterful tips for avalanche safety.

Tremper draws on his 30-plus year career as an avalanche forecaster to give advice on everything from how to spot a weak layer in the snowpack to what to do if you're caught in an avalanche. If you missed this first installment with Tremper, you'll want to go back and listen.
Next Episode: Bluebird Backcountry — A Ski Area Without Lifts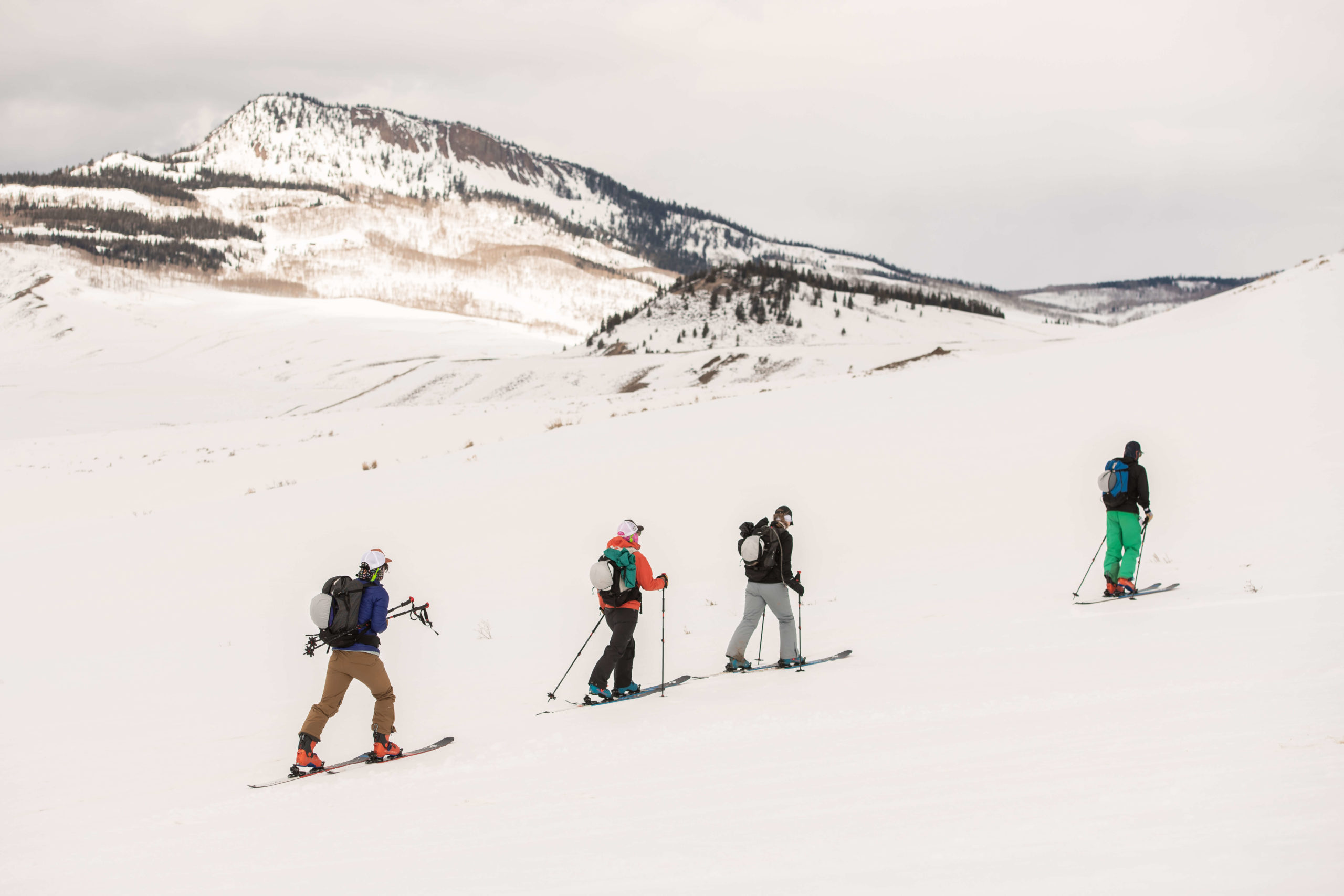 In the next episode of the Out and Back podcast, Shanty and Mary catch up with Erik Lambert from Bluebird Backcountry Ski Area. Bluebird Backcountry is a totally new concept — a ski area without lifts. That's right, alpine touring only. Lambert says he started the Colorado resort as a way for skiers and splitboarders to feel comfortable in their transition from the resort to the backcountry. With ski patrol and avalanche mitigation on site, the new ski area lets people focus on skiing instead of the risks associated with traveling in the wild during winter.

Tune in to the next episode to learn more about what Bluebird offers — everything from top notch backcountry rental equipment, to avalanche courses, to guided backcountry skiing. Bluebird provides a prime spot to get started backcountry skiing and a fun adventure for experts, too.
Meet the Hosts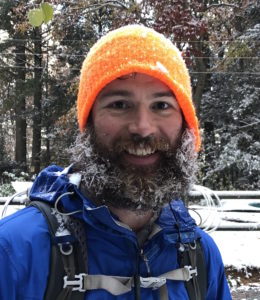 Andrew "Shanty" Baldwin
In 2019, host Andrew Baldwin completed a southbound thru-hike of the Appalachian Trail. After five months on the trail, Baldwin returned home to pursue a career in voice acting. A friend of the Gaia GPS company, Baldwin was a natural choice for hosting the Out and Back podcast.

In each Out and Back episode, Shanty strives to bring you conversations with people who spend an extraordinary amount of time outdoors. Listen in as Shanty taps into each backcountry expert's superpower so that you can take their knowledge and experience with you on your next adventure.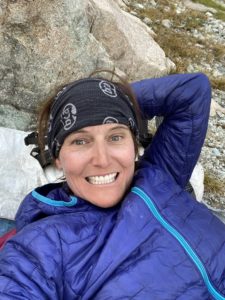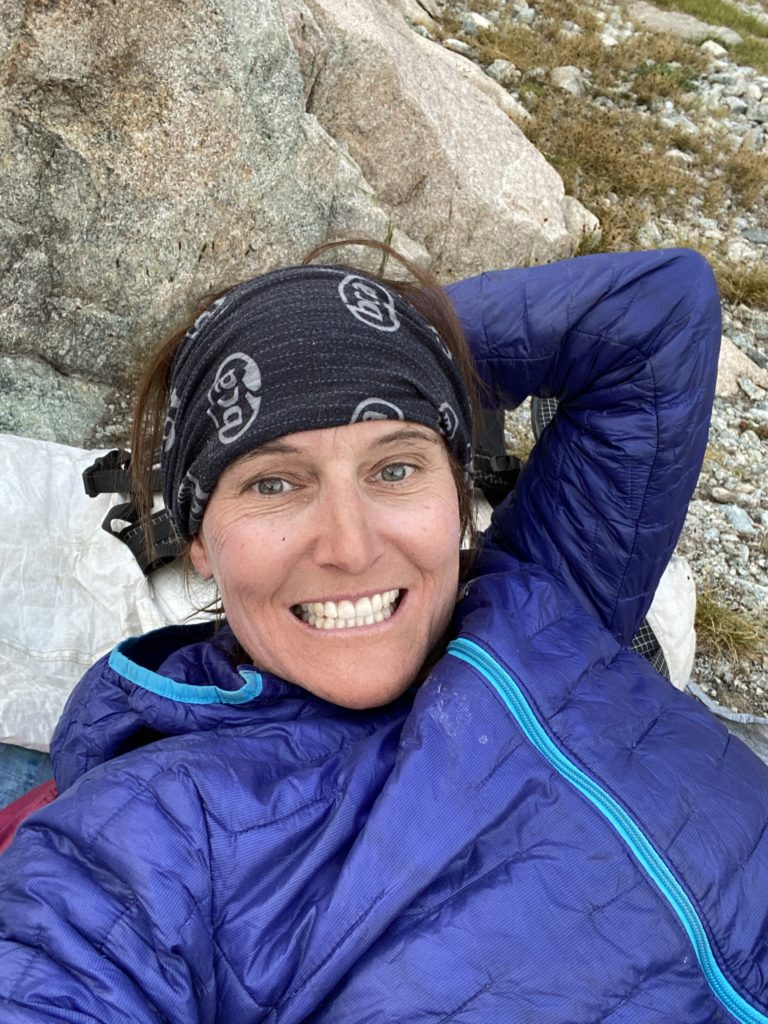 Mary Cochenour
Mary is the Out and Back podcast producer and a writer and editor at Gaia GPS. Before joining Gaia GPS, Mary worked as a lawyer, newspaper journalist, ski patroller, Grand Canyon river guide, and USFS wilderness ranger.
When she is not in the office, Mary works as a guide for Andrew Skurka Adventures in wild places around the west, like Rocky Mountain National Park, Yosemite, and the Brooks Range in Alaska. See some of Mary's adventures on Instagram. Also, read her tips on how to plan your first solo backpacking trip and listen to her scary story about being stalked in the wilderness by a sketchy man.