When Mary Cochenour became a wilderness ranger, she was forced to conquer her fear of solo backpacking. It took some time but with a lot of practice, Mary eventually grew comfortable camping alone in the woods. That is, until she realized she wasn't alone after all. A man had been stalking Mary even in the farthest corners of the wilderness.

Tune in to this week's episode of the Out and Back podcast as Mary tells a thrilling tale about her early days as a wilderness ranger in the Lake Tahoe Basin. Hear about her first night spent alone in the wilderness and what happened months later when she discovered that a man had been following her around the backcountry.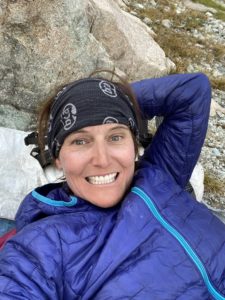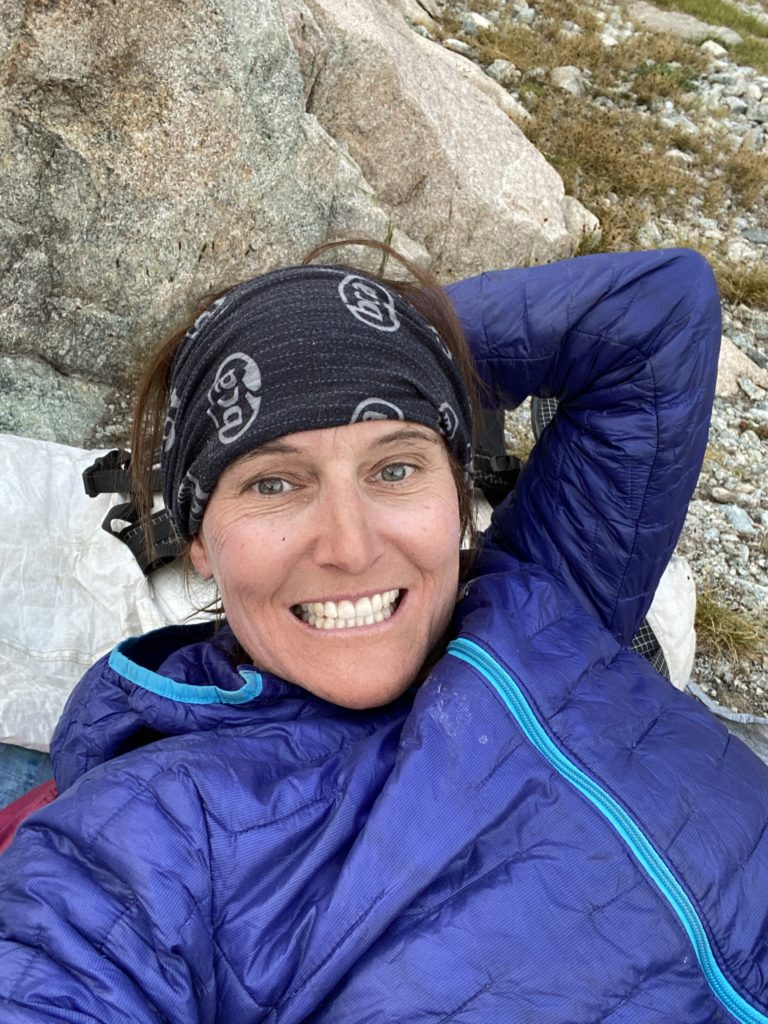 "It maybe was Sunday night and the weekend crowds were gone," Mary recounts. "I felt really isolated there. And I was sprawled out on the granite slab. I took off my shoes and was watching the sun fade. All of a sudden I could hear footsteps coming up behind me."

Mary reveals how this sketchy incident inspired her to keep backpacking solo and how she drew on this experience when working with victims as a violent crimes prosecutor in Montana. This story, although gripping at times, reminds us that sometimes you have to face your fears head on to finally overcome them.

Mary draws on her storytelling experience as a former journalist and trial lawyer to give you a narrative account of this unnerving event. We are excited to introduce you to Mary because she is the Out and Back podcast producer and a writer and editor at Gaia GPS. When she is not in the office, Mary works as a guide for Andrew Skurka Adventures in wild places around the west, like Rocky Mountain National Park, Yosemite, and the Brooks Range in Alaska.

Learn more about Mary on Instagram. Read Mary's bio on Gaia GPS's team page and view her hiking credentials on Andrew Skurka's guide roster. Also, read her tips on how to plan your first solo backpacking trip.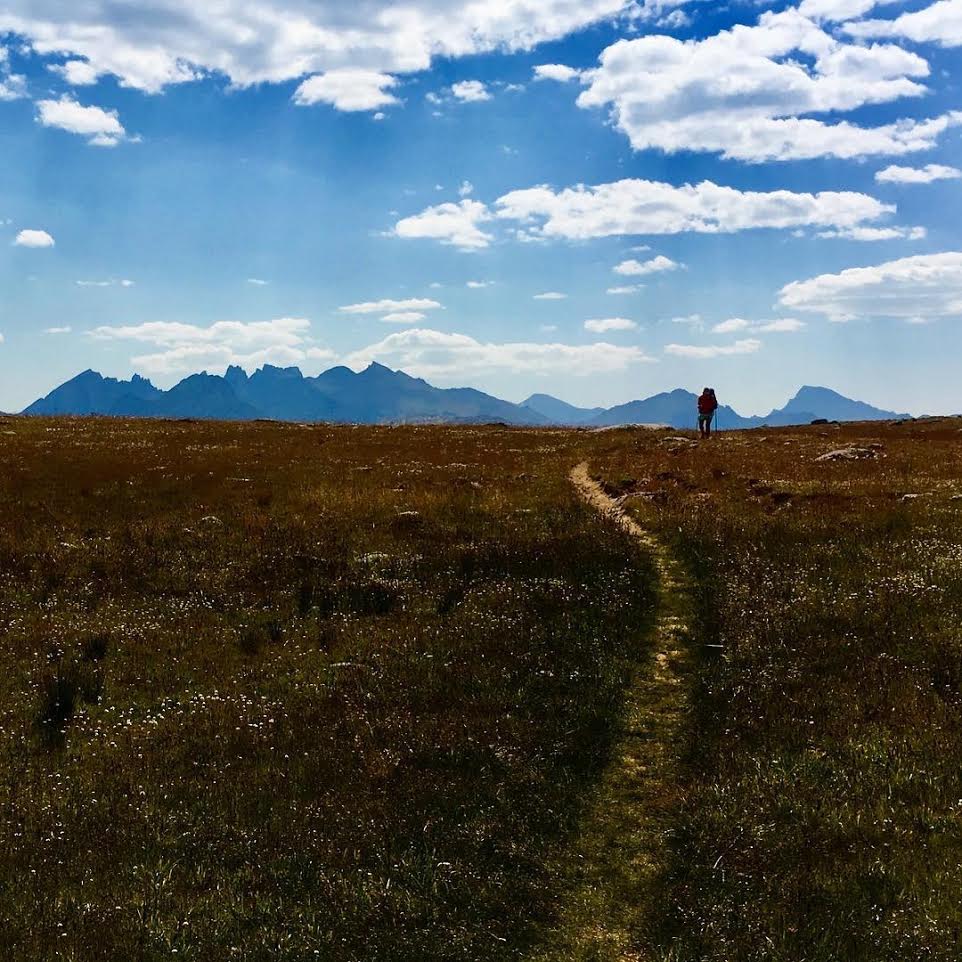 Episode Highlights: Solo Backpacking with a Stalker
3:00: Mary did not grow up in an outdoor family. She grew up in the Detroit area.
4:25: Even in the suburbs, Mary was drawn to the outdoors.
7:30: Mary's sister dropped her off at Lake Tahoe when she was 17 so she could pursue outdoor jobs.
9:40: Mary lands her dream job as a wilderness ranger in the Desolation Wilderness on the western crest of Lake Tahoe Basin.
11:00: There was one major problem: Mary had never solo backpacked before!
12:20: Mary's first night out in the wilderness alone.
15:50: Mary became the resident expert in Desolation and finally got comfortable solo backpacking.
17:15: Mary meets Carl at the 90-foot wall, a popular climbing crag in Emerald Bay.
19:20: Mary runs into Carl in the backcountry.
21:00: Carl shows up at Mary's house.
23:45: Underwear goes missing.
26:10: Mary is camping at her favorite backcountry campsite and Carl approaches.
27:15: Mary freezes.
32:26: Mary is constantly looking over her shoulder for Carl.
32:50: Mary sees Carl again on the trail.
34:00: Mary was mad at Carl for interrupting her dream job in the wilderness. She decided to stay in Desolation Wilderness and was mentally and physically ready to confront Carl if she saw him again.
39:00: Mary understands victims of violent crime and how they could freeze in the middle of an assault.
43:10: Solo backpacking is magical and a cathartic way for Mary to sort out issues.
Next Episode: Join Adventurers Fidgit and Neon on Their Epic Journey Across the Americas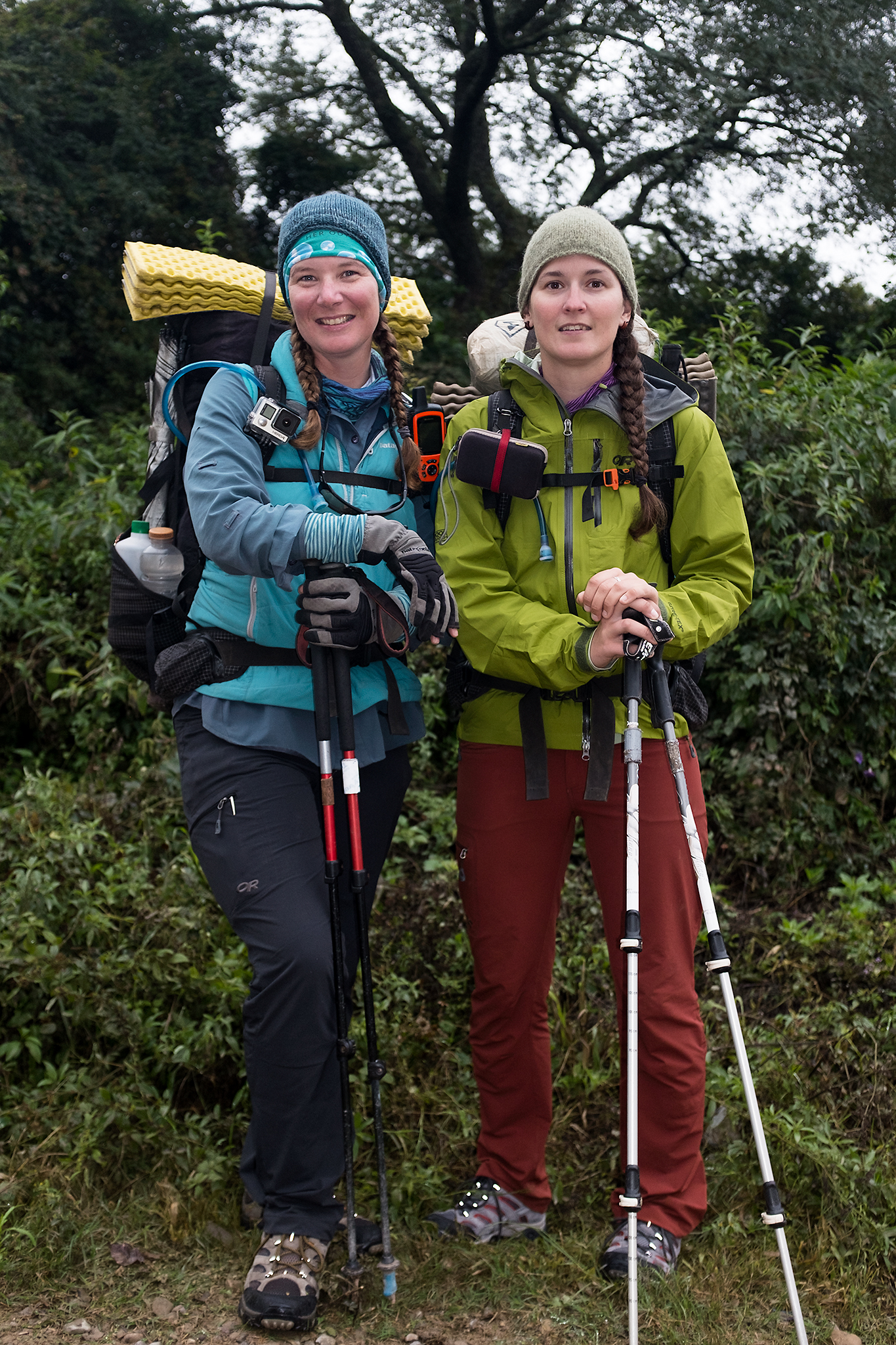 Next week, we catch up with world adventurers Bethany "Fidgit" Hughes and Lauren "Neon" Reed for an update on their journey across the Americas. Hughes and Reed have spent the last five years hiking, biking, and paddling their way across South and Central America, Mexico, and the United States on their non-motorized journey across the Americas. The long-distance hikers are hunkered down in the States waiting for Covid to subside before finishing off their adventure in the northern most part of the continent.

Hughes and Reed first met during their Pacific Crest Trail thru-hike in 2010, where they earned their trail names Fidgit and Neon, respectively. After Hughes completed her PCT thru-hike, she took a stab at conventional city life. She lived in a house, got a car, and landed a management position in an accounting office. But the pull of adventure tugged hard at Hughes' heartstrings.

While sitting in a traffic jam, she became inspired by the book Born to Run by Christopher McDougall. From that, Hughes imagined "a human-powered traverse of the Americas, connecting the stories of the land and its inhabitants" and she dubbed the adventure "Her Odyssey."

Hughes enlisted Reed to join the journey, acknowledging that their different personalities complement one another. Reed described their personalities with a Venn diagram.

"I usually lean towards the logical side," Reed says. "And Fidgit is usually leaning towards the emotional side. We pull each other towards the center in a lot of ways."

In this episode, Hughes and Reed discuss how they traveled through the wilderness in foreign countries, their incredible and heartwarming interactions with the locals they met along the way, and some tips for treading lightly through indigenous regions and cultures. We also hear about their safety plans and how their contrasting personalities serve their expedition mission in equal but different ways. Don't miss this episode if you want to learn about getting off the tourist path in South and Central America.

Learn more about Fidgit, Neon, and Her Odyssey on their website. Follow them on Instagram and Facebook. Support their mission, or just simply buy them a meal, on Patreon.
Last Episode: Ultralight Backpacking Meals with Backcountry Foodie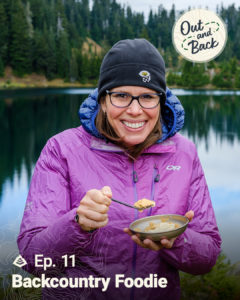 Check out our last episode on ultralight backpacking meals. In 2017, registered dietitian Aaron Owens Mayhew quit her job to hike the PCT. The only catch: she hated eating — and hated paying for — freeze-dried meals. Worse yet, Owens Mayhew was horrified by the typical thru-hiker diet of Pop Tarts, Spam singles, and mac and cheese. So she put on her culinary thinking cap and created her own nutritious and delicious menu. Her PCT thru-hike didn't go as planned, but Backcountry Foodie was born.

In episode 11 of the Out and Back podcast, Owens Mayhew shares stories from her two decades of backpacking and the behind the scenes of how she created her popular backpacking food site and meal planning service. She also shares how you can cut down on food weight while eating healthier and delicious meals on the trail.
Tell Us Your Story: Have You Ever Been Lost?
Have a great story about getting lost in the woods? Shoot us an email at media@gaiagps.com for a chance to be featured on the Out and Back podcast.

Tell us in 500 words or less how and where you got lost and what you did to get yourself out of trouble. Bonus points for humorous narratives and tales with surprise endings.

In addition to a podcast interview, the winner will receive free Gaia GPS swag and a Gaia GPS premium membership to help keep from getting lost on the next adventure.