Many National Forests across the United States allow free dispersed camping. This post will show you how to use Gaia GPS to find free camping spots before heading out and navigate when you get there.
Dispersed camping refers to camping outside of established campgrounds, typically with no amenities like bathrooms or running water. Sites vary from drive-up to walk-in only.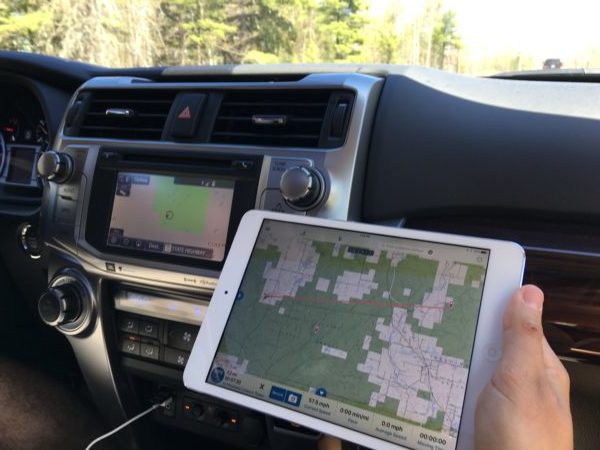 Get the Right Maps in Gaia GPS
The best maps to plan for off-grid camping in National Forests include:
A Premium Membership allows you access to these maps and the ability to layer maps together. This feature is key so that you can layer Public Land with USFS maps for the ultimate free campsite search experience.
Using the Maps to Find Free Camping Spots
Below you can see an example of a layered map in Chequamegon-Nicolet National Forest in Northern Wisconsin. It shows layered maps using Gaia Topo, USFS Classic, Public Land (US), and MVUM (USFS).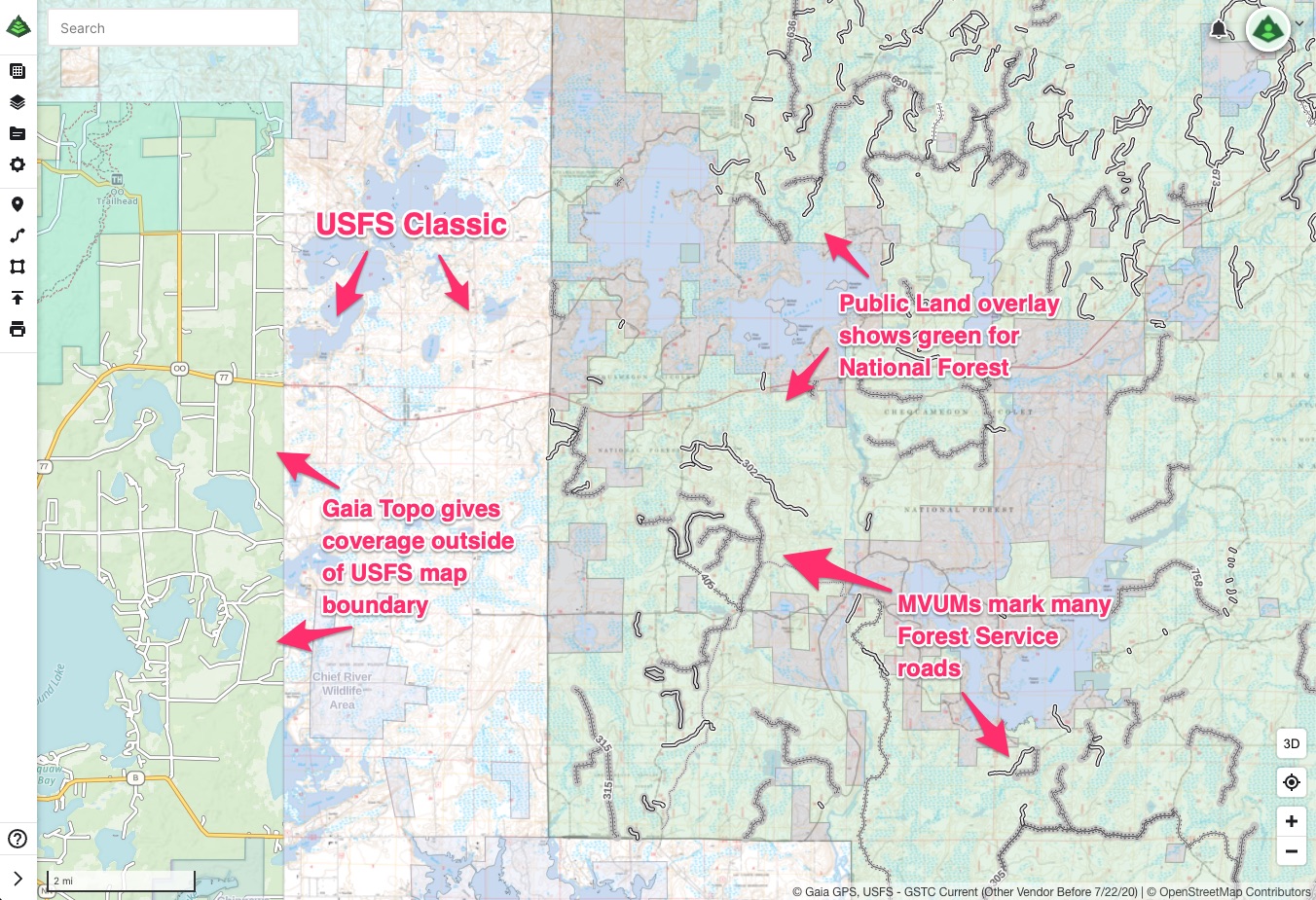 You can see the opacity settings used: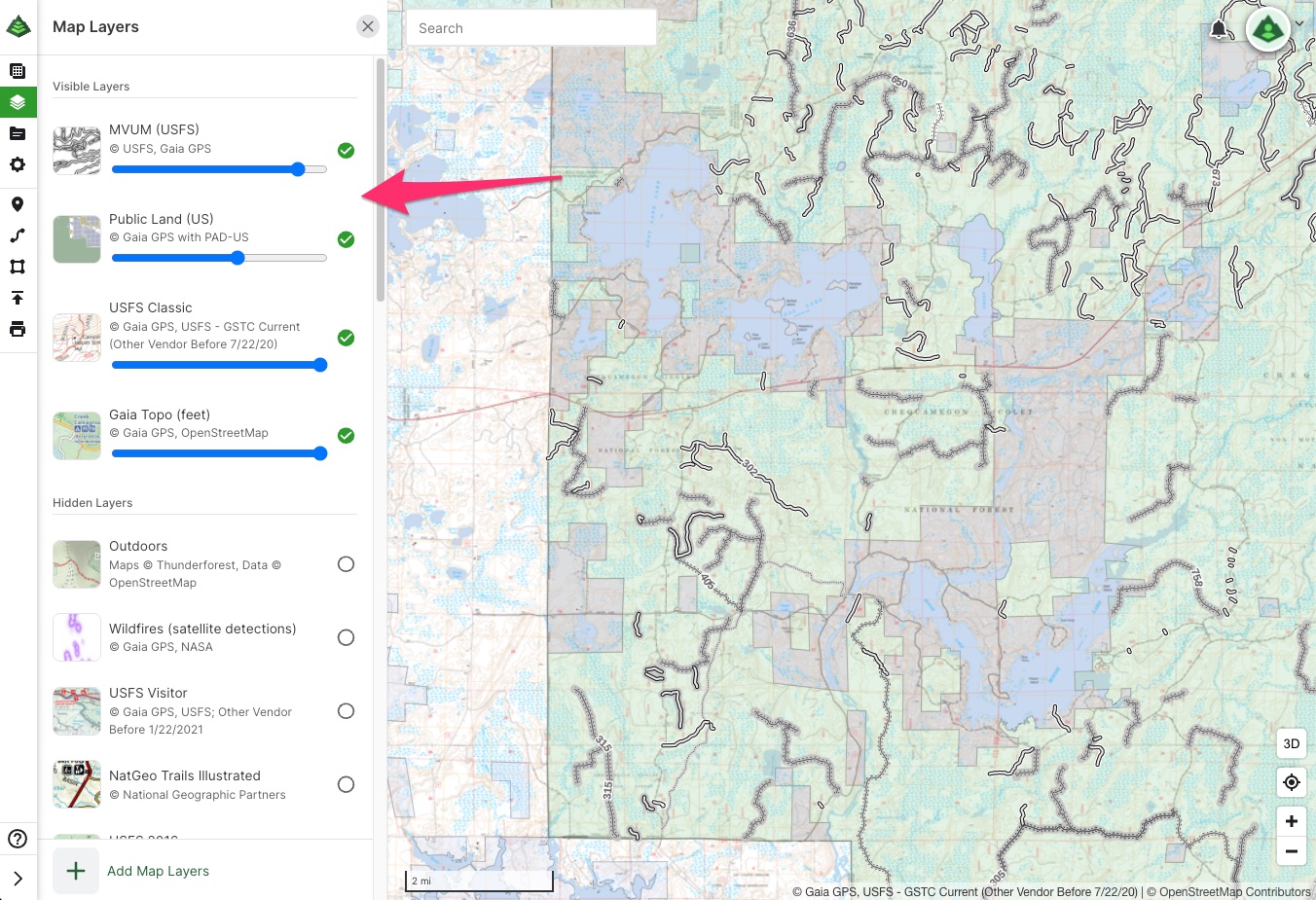 How to Find a Dispersed Camping Spot
You'll want to find an area that is:
In green (National Forest)
Typically along or at the end of a Forest Service road (but not necessarily)
Check the usage periods for the road for accessibility
Make sure there aren't a lot of buildings in the area (shown as black marks on USFS maps)
You'll always want to get confirmation that the area you've picked is indeed okay for dispersed camping. Rules and regulations can vary widely, and temporary fire bans may be in effect. Always check before you go and note any posted signs along your route.
Using 3rd Party Resources and Maps
A quick Google search may yield some results for locations of free campsites in your National Forest, but more often than not, these sites don't come openly advertised. This keeps the area impact low, and your special spot a secret.
If you're willing to spend the time, here are a few additional resources to help you find that perfect spot:
Call the ranger stations. They know the forest better than anyone else, and will typically advise you on the best places to spend the night.
Find specialized maps for your National Forest. Some even list known dispersed camping sites. Here is an example from Nicolet, where the brown tent symbol with a white background represents a common dispersed free camping area.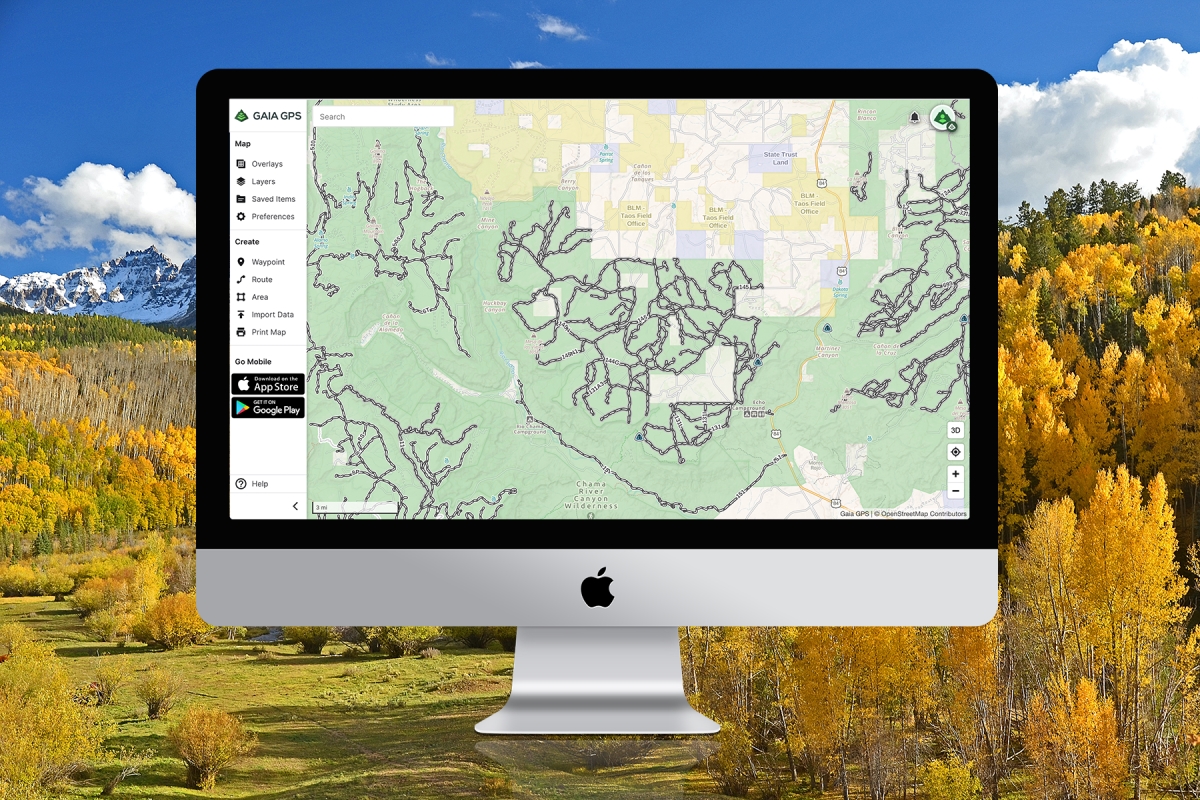 Planning for Your Trip
Plot waypoints at the campsites you find and/or plan a route to your desired location. It's best to plan several backup locations in case the one you want is already taken.
If your forest service area offers printable PDF maps, consider adding them to Gaia GPS. You can follow these steps to geo-reference your maps and add them to your account.
Most importantly, download maps before you leave so that you can view your location and navigate offline.
Leave No Trace
When you're in the Forest, Leave No Trace. Pick up your garbage and follow all rules and regulations.
Find an amazing spot? Keep it a secret!
Disclaimer: Always bring a back up map. Rules and regulations may vary depending on your area. Always check with the responsible land management agency before heading out.