If the transition to backcountry skiing seems daunting, then you won't want to miss this Out and Back episode with Erik Lambert from Bluebird Backcountry. Bluebird Backcountry is a totally new concept — a ski area without lifts. That's right, alpine touring only. Lambert says he founded the Colorado ski area as a way for skiers and splitboarders to feel comfortable in their transition from the resort to the backcountry.

"You could go take an avalanche course, but a lot of folks are not really ready for that. And that's part of why Bluebird exists, is to bridge the gap between someone who's curious about backcountry skiing and wanting to make that investment of time, money, etc, into an avalanche course," Lambert says on the podcast.

With ski patrol and avalanche mitigation on site, the new ski area lets people focus on honing their backcountry skills instead of the risks associated with traveling in the wild during winter. Seven different up-hill tracks lead you to the top of the mountain. Ski down high-angle chutes or gentle aspen glades full of untracked powder. At the base you'll find a lodge, offering a place to warm your toes and refuel with lunch options. But that's not all, Bluebird brings an educational focus with the goal that one day you might venture outside the comforts of the area and into the untouched backcountry.
Lambert says that navigation is part of learning how to backcountry ski. The resort partnered with Gaia GPS to offer an official Bluebird Backcountry digital trail map so skiers and snowboarders can practice map reading and navigation skills. View the Bluebird Backcountry Gaia GPS digital resort map.

Tune in to learn more about what Bluebird offers — everything from top-notch backcountry rental equipment, to avalanche courses, to guided backcountry skiing. Bluebird provides a prime spot to get started backcountry skiing and a fun adventure for experts, too.
Check out Bluebird on its website, Instagram, and Facebook.
Episode Highlights
3:45: What even is Bluebird Backcountry? Lambert says it's a small ski area with zero chairlifts — a first of its kind.
5:30: The idea to create this educational, risk-controlled backcountry ski environment emerged when one of Bluebird's partners took a family member on his first ski tour.
6:20: Bluebird Backcountry aims to tear down the barriers that can make learning to backcountry ski and splitboard feel insurmountable.
8:50: You only need to be an intermediate skier/snowboarder to enjoy all that Bluebird has to offer. But all levels of backcountry experience are welcome, from never-evers to experts looking for a chill, social backcountry setting.
10:30: Bluebird is located on private property on the Continental Divide, about 30 minutes outside Steamboat Springs, Colorado.
16:50: Bluebird's mountain is mostly aspen glades plus a mix of steeper terrain and even some couloirs in mostly north and east-facing terrain, which hold snow.
19:00: You can hire a guide to take you outside of the ski area boundary.
20:00: There are seven skin tracks leading the way up — you don't have to break trail! The whole mountain is un-groomed so you can learn how to ski in variable conditions, similar to what is found in the backcountry.
21:15: Get the breakdown on the percentage of types of terrain: green, blue, black, and, yes, even double black zones.
23:00: Bluebird backcountry offers educational courses in both backcountry skiing instruction and avalanche safety. Check out the introductory three-step courses, plus a women-specific Avalanche I course.
26:00: Get daily clinics and ski with a mentor to get you started in the backcountry.
28:20: Learn how Bluebird mitigates risks of avalanches inside the resort boundaries by managing terrain. Ski patrol also monitors the area for medical emergencies.
37:00: Get a free Gaia GPS premium membership when you buy a pass to Bluebird Backcountry, because "maps are an essential part of the kit" to your backcountry gear. Erik has been using Gaia GPS for his backcountry adventures for 10 years.
42:00: Bluebird limits visitor counts to 200 guests a day, and is naturally conducive to social distancing.
43:50: What does a day pass cost? And what do you get for that? Listen to find out!
45:00: "Part of our goal is to make sure people have a big friendly face on the mountain."
Next Episode: Gear Junkie and Pro Skier Sophia Schwartz Highlight the Best Backcountry Ski Gear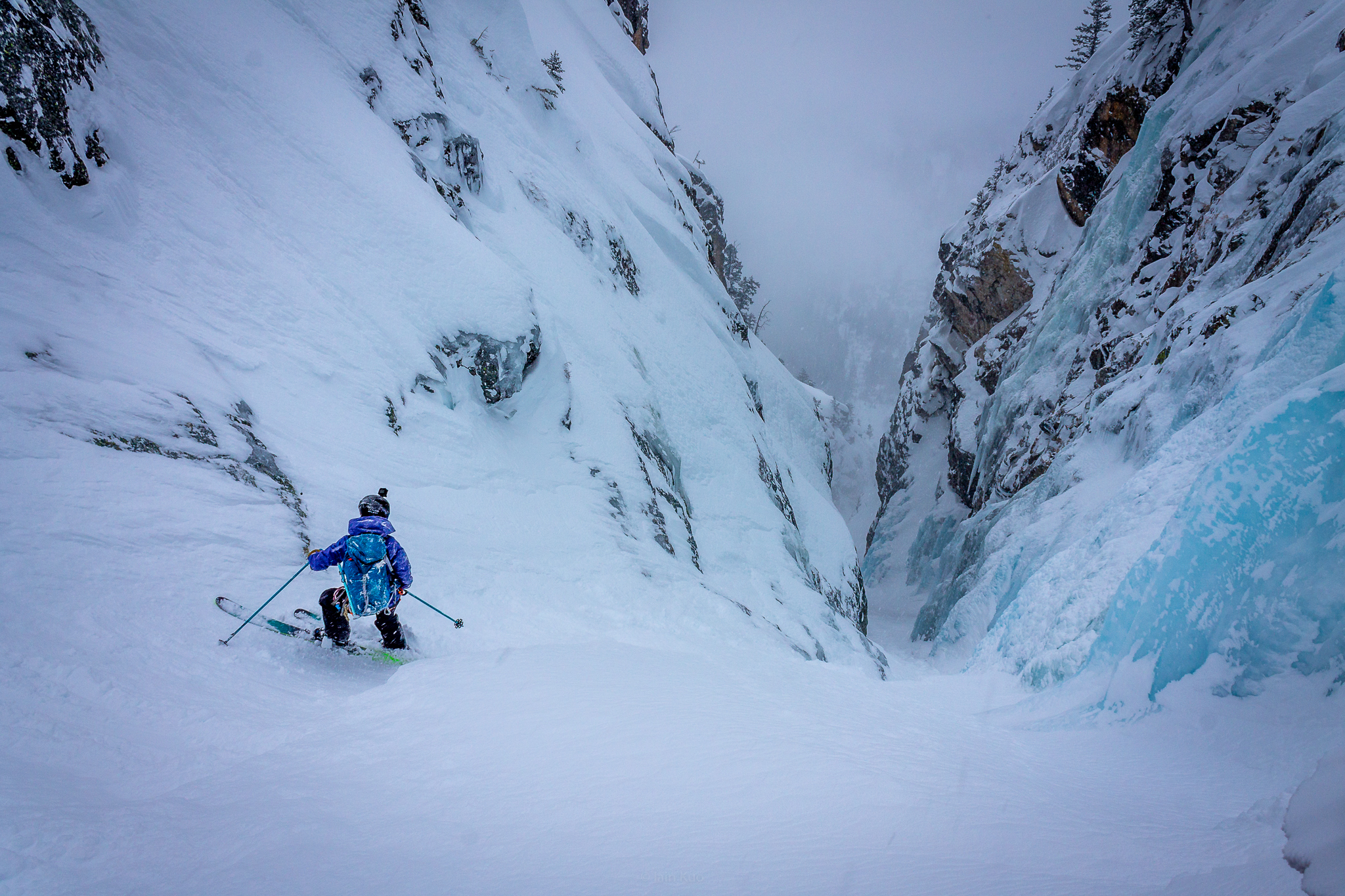 Tune in to the next episode of Out and Back for a backcountry gear shakedown with U.S. Ski Team freestyle champ Sophia Schwartz and Sean McCoy, editorial director of GearJunkie. Schwartz, a multiple top-ten World Cup finisher and 2013 U.S. Freestyle champion, describes her journey from the mogul course to the backcountry glades and couloirs near her home of Jackson, Wyoming.

Though an expert at skiing (she can land double backflips), Schwartz says that the shift to the backcountry made her feel like a total "noob" in a sport she had mastered and practiced all her life. But skiing is skiing, and Schwartz says that many of the skills she honed in competition transferred outside the resort boundary. One major exception: she's had to dial in her knowledge of avalanche terrain — and all the gear that comes with it.

Schwartz teams up with McCoy, an avid backcountry skier himself, to chat about what's good in the world of backcountry ski gear. Everything from skins to avalanche beacons, Schwartz and McCoy discuss their favorite pieces of gear and give tips for best uses along the way. Turns out that these two both are big fans of the same ski boot. Tune in next time to find out which one they love!

Check out GearJunkie's review of backcountry ski bindings. Watch Schwartz's new movie Jack of All Trades and see her master a double backflip, take on Jackson Hole's super steep trifecta, and ski the Grand Teton. Follow Schwartz on Instagram.
Previous Episode: Swept Away by an Avalanche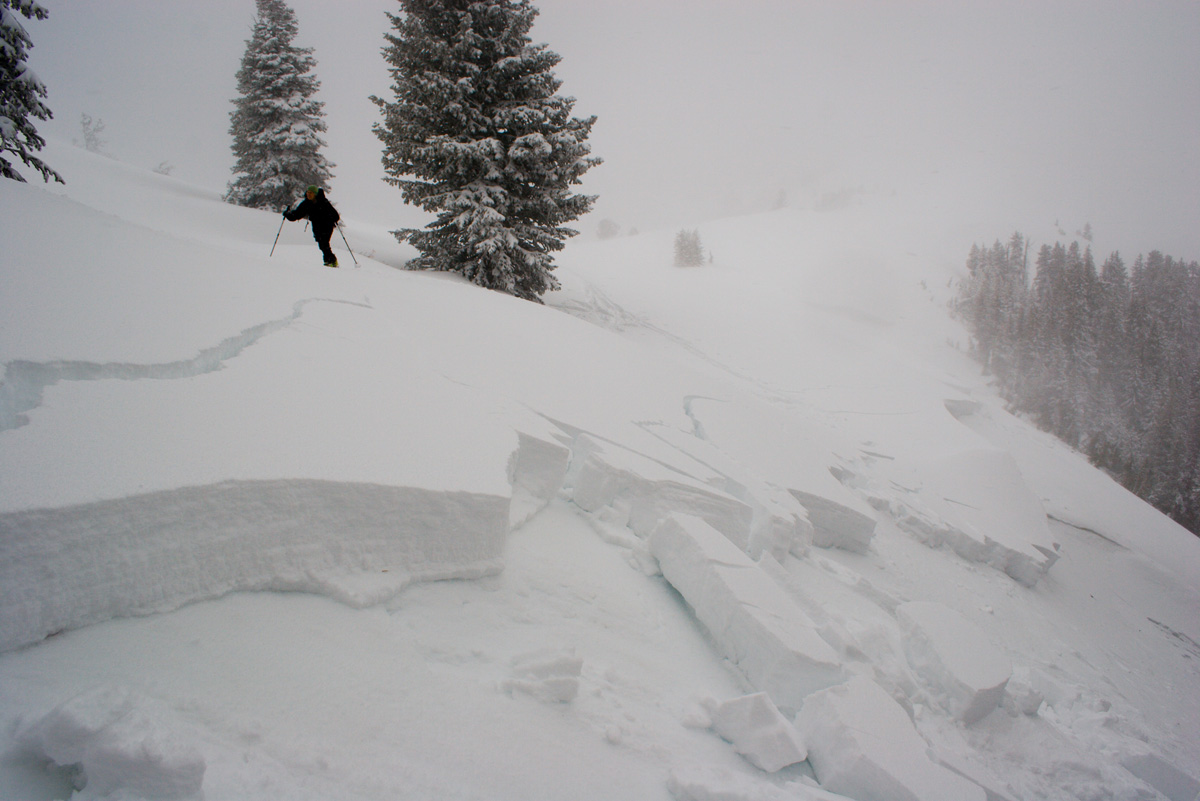 If you missed it, go back to Out and Back's previous episode to hear avalanche expert Bruce Tremper describe what it feels like to be swept away in an avalanche. Tremper rewinds the clock to 1978, when he was working on a chair lift construction crew at Bridger Bowl, Montana. His boss sent him up the chair to inspect the lift. On the ski down from the top station, Tremper knocked off a slab avalanche that "pulled the rug" out from under him.

"It just shoved snow everywhere. It goes up your nose, it goes underneath your eyelids, which I would never have imagined. It instantly rips off your hat, your mittens — all that is gone instantly. It goes down your neck. I was just getting an injection molded with all this snow. It's going everywhere in my underwear, and then I'm tumbling and tumbling and I can't breathe," Tremper recounts on the podcast.

Tremper admits that this avalanche should have killed him. Surviving it changed his life. He vowed to learn everything he could about snow science and became an expert in avalanche forecasting — a career that spanned 40 years. Tremper's written three books on the topic of snow science and avalanche safety. His most popular book, Staying Alive in Avalanche Terrain, opens with this famous avalanche accident at Bridger Bowl.

Tune in to the last episode to hear Tremper tell the story beyond the pages in the book. If you're looking for more practical tips, go back to episode 20 where Tremper lays down his best practices for staying safe in the backcountry this winter. To learn more about avalanches visit avalanche.org or go to your local avalanche center for area forecasts. Check out Tremper's "Know Before you Go" video on YouTube or Vimeo. Pick up his avalanche safety books at mountaineers.org.
Meet the Hosts
Andrew "Shanty" Baldwin
In 2019, host Andrew Baldwin completed a southbound thru-hike of the Appalachian Trail. After five months on the trail, Baldwin returned home to pursue a career in voice acting. A friend of the Gaia GPS company, Baldwin was a natural choice for hosting the Out and Back podcast.

In each Out and Back episode, Shanty strives to bring you conversations with people who spend an extraordinary amount of time outdoors. Listen in as Shanty taps into each backcountry expert's superpower so that you can take their knowledge and experience with you on your next adventure.
Mary Cochenour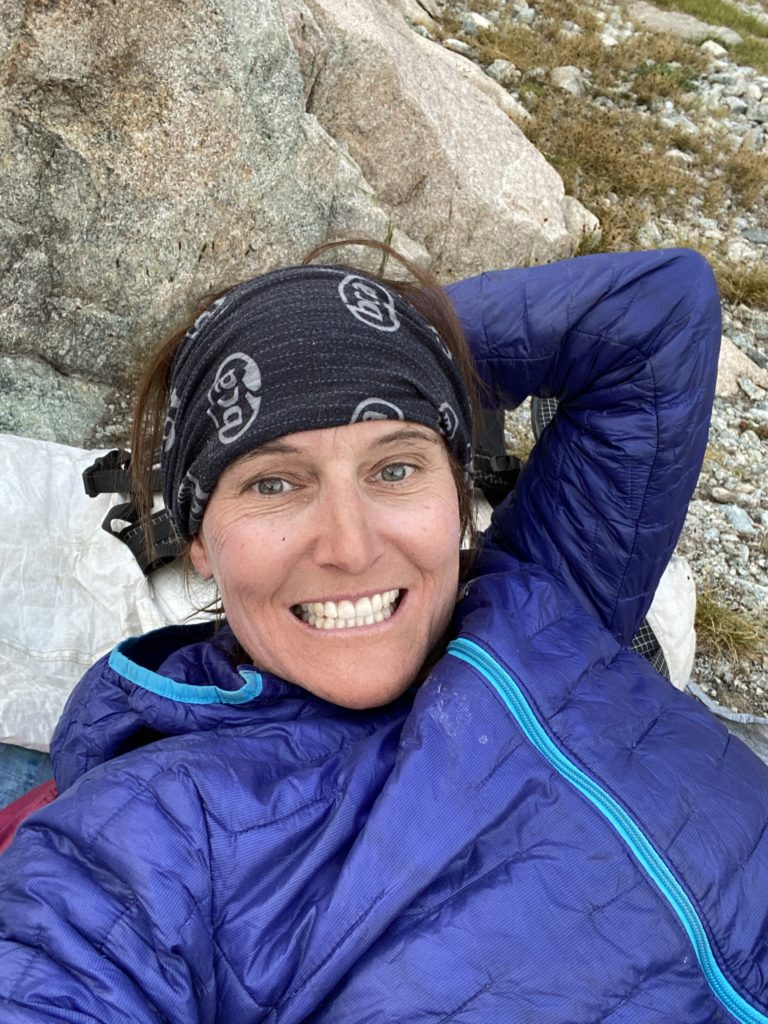 Mary is the Out and Back podcast producer and a writer and editor at Gaia GPS. Before joining Gaia GPS, Mary worked as a lawyer, newspaper journalist, ski patroller, Grand Canyon river guide, and USFS wilderness ranger.
When she is not in the office, Mary works as a guide for Andrew Skurka Adventures in wild places around the west, like Rocky Mountain National Park, Yosemite, and the Brooks Range in Alaska. See some of Mary's adventures on Instagram. Also, read her tips on how to plan your first solo backpacking trip and listen to her scary story about being stalked in the wilderness by a sketchy man.