This week marks the start of Gaia GPS Giving Back. Check out this page for the full details.
Under this new program, we donate 5% of app purchases made through special affiliate links to wild causes that we feel align with Gaia GPS:
You can increase donations by:
Buying Gaia GPS (and other apps) through these links – 5% of all proceeds gets donated
Posting these links/placards on your blog or website
We've done pro bono work in the past, such as for the Haitian Earthquake and to support volunteer workers. But today marks the first time Gaia GPS will commit to giving money directly to good causes.
Choose between two organizations actively working to preserve and protect the outdoors:
Leave No Trace, in its simplest form, is about making good decisions to protect the world around you. Through relevant and targeted education, research and outreach, the Center ensures the long-term health of our natural world. Leave No Trace is built on seven core principles, developed to help educate and guide recreationists in sustainable minimum impact practices that mitigate or avoid recreation-related impacts.
Plan Ahead and Prepare
Travel and Camp on Durable Surfaces
Dispose of Waste Properly
Leave What You Find
Minimize Campfire Impacts
Respect Wildlife
Be Considerate of Other Visitors
Learn more at: https://lnt.org/learn/seven-principles-overview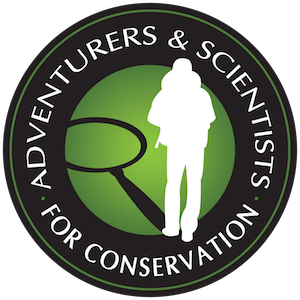 ASC matches scientists with skilled explorers to collect data while out in the field. With this unique opportunity, researchers are able to push forward necessary conservation efforts , with valuable information provided by adventurers. Check out one of their recent projects monitoring the Unita Range for Canada lynx and wolverine, two of the Rocky Mountains most elusive and rare carnivores. For this project Gaia GPS was used to navigate to remote off-trail wildlife cameras. http://www.adventurescience.org/uinta-carnivore-survey.html