You can now modify your plans on the road, create new routes from your tent late at night, and see the exact distance to the summit while on the trail. Snap-to-trail route planning is available without cell service!
The gold standard for route planning, snap-to-trail mapping does all the heavy lifting for you. Choose your activity type and let our intelligent planning tool build the route in a matter of seconds. Just make sure you've downloaded the map and the offline routing data ahead of time. Here's how.
Create Snap-to-Trail Routes on the Fly
Gaia GPS users know and love our quick and easy snap-to-trail route planning function. Snap-to-trail automatically follows the contours of the trail for you. This gives you the most accurate distance and elevation metrics available, and builds your route quickly and precisely. You can now enjoy this seamless route planning tool with your Android and iOS devices, from anywhere at any time. No wifi or cell service needed.
Our intelligent route planning tool connects the dots on the map to create the best route for you. If you're on a hike and wondering how far you have to go to reach the summit, just drop a line from your position to your destination. Snap-to-trail will create a precise route, complete with all the stats you want like how far you still have to go, and how much more you have to climb.
How to Access Offline Snap-to-Trail Routing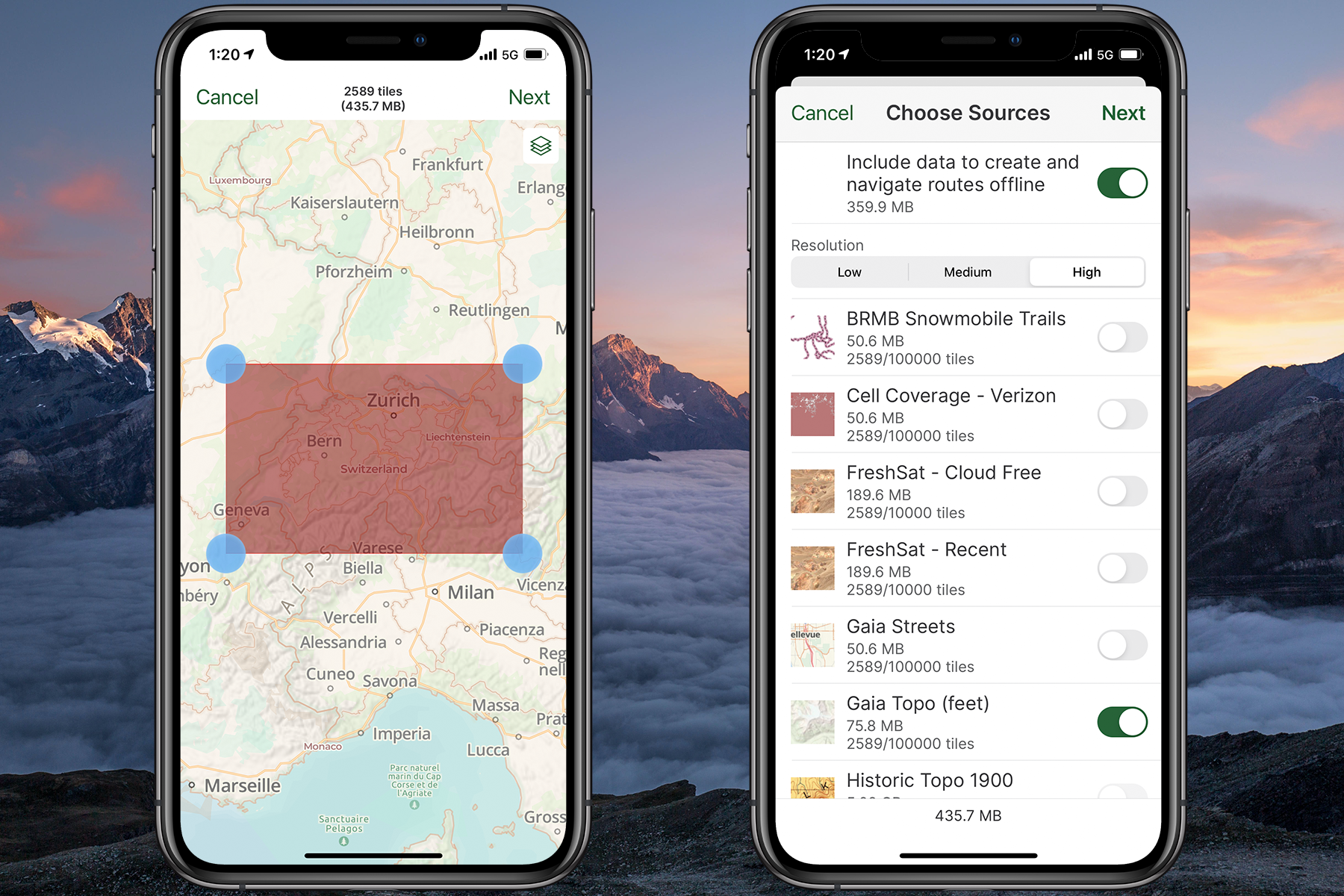 Creating snap-to-trail routes offline requires that you download the map and its offline route data. Here's how to do so in both iOS and Android.
When you download a new map, the route data will automatically also be downloaded as the default setting. If you don't want to download this additional data, untoggle "Include data to create and navigate routes offline."
Once you've downloaded route data for an area, you can create snap-to-trail routes offline with any map source in your library. Make and modify routes regardless of whether you have cell signal.
To access offline snap-to-trail routing over areas for which you've already downloaded the map, you will need to delete those downloads. Make sure your Gaia GPS app is up to date. Then you so you can download the maps plus the offline route data.
Get Offline Routing with a Premium Membership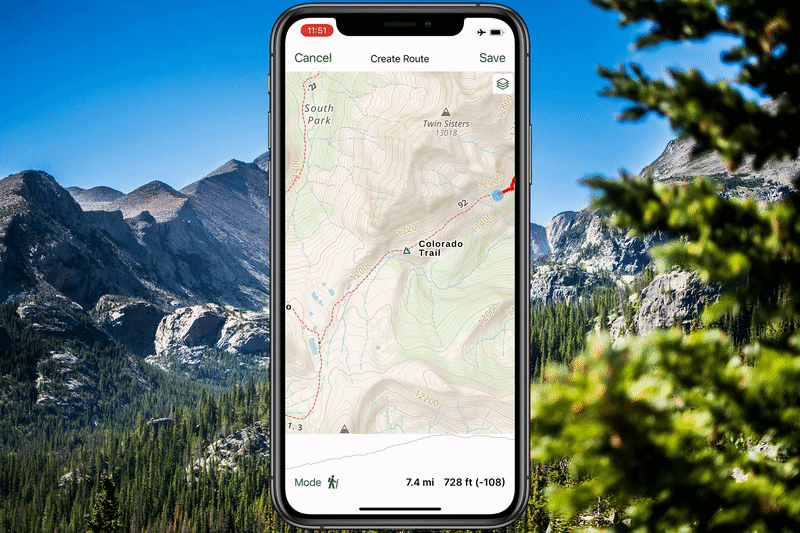 Offline snap-to-trail routing is available with a Gaia GPS Premium membership. Premium also lets you download maps for offline use so you can always find your way in the field. Going Premium comes with the ability to layer maps on top of each other, so you can look at incoming weather over your route, view today's air quality, or look at public and private land boundaries to ensure you're not trespassing. You also get Gaia GPS's entire map catalog. Download hundreds of maps, including National Geographic Trails Illustrated, high-resolution satellite maps, weather overlays, and government-issued topo maps like USFS topo, all the USGS quad maps, and MVUMs.