U.S. national forests (USFS) host a wide variety of outdoor activities from backpacking to hunting to overland excursions. The Gaia GPS suite of USFS maps and premium overlays provide the best offline maps for any of the USFS managed lands.
Learn how to add overlays to base maps for finding outdoor adventure in U.S. national forest land.
Choosing USFS base maps
USFS 2016 & USFS Classic
These two base maps provide complete coverage for all 174 national forests and grasslands. The USFS Classic and USFS 2016 layers display the topographical relief of USFS managed lands and include trails, points of interests, and USFS forest roads labels. Click here to learn more about these base maps.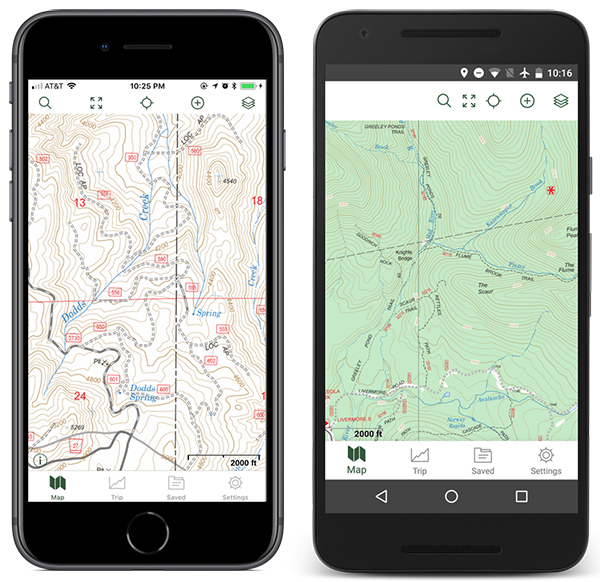 Adding national forest map overlays
A map layer is a base map used for navigation. Map overlays allow users to combine aligning coordinate systems on top of a map layer for additional information. Gaia GPS provides a way to add overlays to a map, along with an opaque scale to see multiple overlays in one instance. Check out the below overlays for a detailed mapping experience within the U.S. national forests.
USFS Timber Harvest
The Timber Harvest overlay is the most recent addition to the interactive premium overlays available in Gaia GPS. The overlay conveniently displays forest lands harvested any time since the mid-1800s. Tap on any of the green areas on the Timber Harvest layer to reveal more information like the name of the project, area logged, when the project finished, and the harvest method.
Skiers may find the overlay helpful when planning backcountry ski trips that involve navigating tree-covered slopes.
US Wildfires
Viewing current and historical wildfires adds additional depth to the USFS Classic and USFS 2016 layers. Try combining the Timber Harvest and the US Wildfire overlays to quickly display the status of our national forests. Click here to learn more about the current and historical US Wildfires overlay.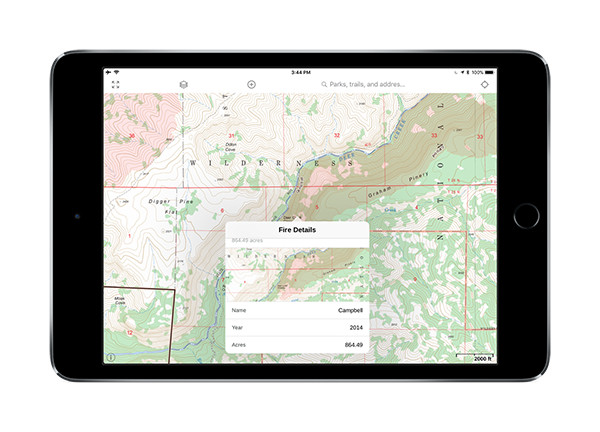 USFS MVUM
After finding the perfect spot for your next adventure, turn on the USFS MVUM (motor vehicle use maps) layer for extra insight on USFS road designations. This overlay color codes USFS road by approved vehicle type and tapping the roads displays more information.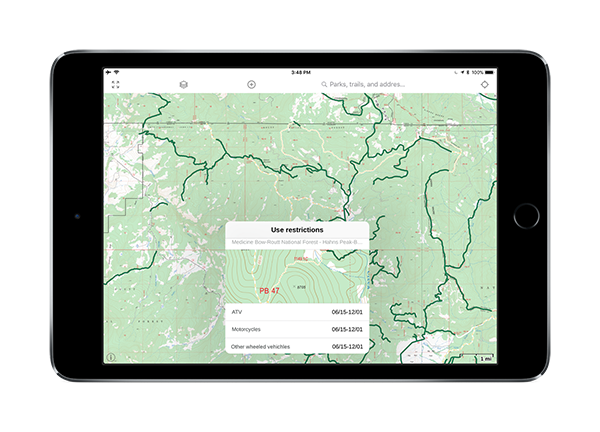 Building the ultimate forest map
Combining all or just a couple of these USFS specific overlays with the USFS base maps or Gaia Topo produces great offline maps (iOS/Android) for any activity in the national forests.
Know what to expect in terms of habitat before you start your hunt with USFS Timber Harvest and US Wildfire overlays. Check out the San Isabel National Forest in southern Colorado or the Osceloa National Forest on the Florida-Georgia line.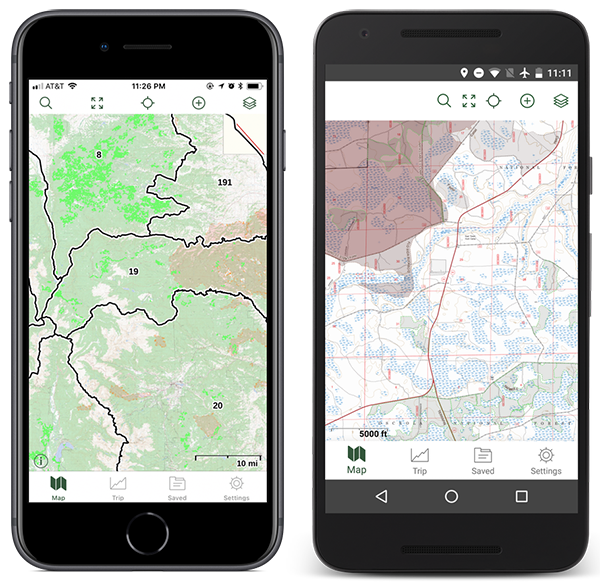 Already using these overlays? Let us know your favorite combination or favorite national forest on Twitter: @GaiaGPSHunting