Whether you want to join the ranks of ultralight backpackers or simply shed a few pounds from your backpack, you will benefit from reducing the base weight of your pack. Carrying less weight undoubtedly makes for a more comfortable hike. And a lighter load frees you to travel farther and faster, allowing you to see and do more in a shorter period of time.

To help you shave ounces, we've partnered with Hyperlite Mountain Gear to bring you an exclusive deal on the company's high-quality, ultralight backpacks and shelters. From now through July, Gaia GPS members get 15 percent off Hyperlite Mountain Gear products. This offer is valid for first-time Hyperlite Mountain Gear customers only and other restrictions may apply. Click the button to view the discount.
Here at Gaia GPS, we're big fans of Hyperlite Mountain Gear products. Whether we're backpacking through Alaska, bikepacking across the southwest, or packrafting in Montana, Hyperlite Mountain Gear packs and shelters keep us rolling with amazingly low base weights so we can go farther and longer without resupply.

Not sure where to start? Here are some of our tried and true recommendations. Hyperlite Mountain Gear's Southwest Series backpack is one of our go-to bags for getting deep into the backcountry. It's made to handle rough terrain and it won't shred to pieces when you're bushwhacking across Alaska's Brooks Range or squeezing through slot canyons in Utah. And at just under 2 pounds, the HMG Southwest backpack keeps us moving light and fast anywhere we want to go.

If you're in the market for a weather-tight, ultralight shelter, take a look at Hyperlite Mountain Gear's UltaMid 2. Constructed with waterproof Dyneema Composite Fabrics, this shelter brings a sturdy pyramid-shaped design and weighs a mere 1.17 pounds out of the box. It's got a roomy floor space for two weary travelers and enough headroom to stay comfortable while waiting out a Sierra thunderstorm.

With Hyperlite Mountain Gear you can ignore that old theory that you have to decide between carrying a light pack to be comfortable hiking, or carrying a heavy pack to be comfortable camping. Advancements in gear technology make it easier than ever to enjoy the best of both worlds. These days, you can lighten your load while still carrying everything you need to feel prepared and comfortable in the backcountry.

Read on to learn some of the top ways to reduce your backpack's weight — and some tips won't even cost a penny.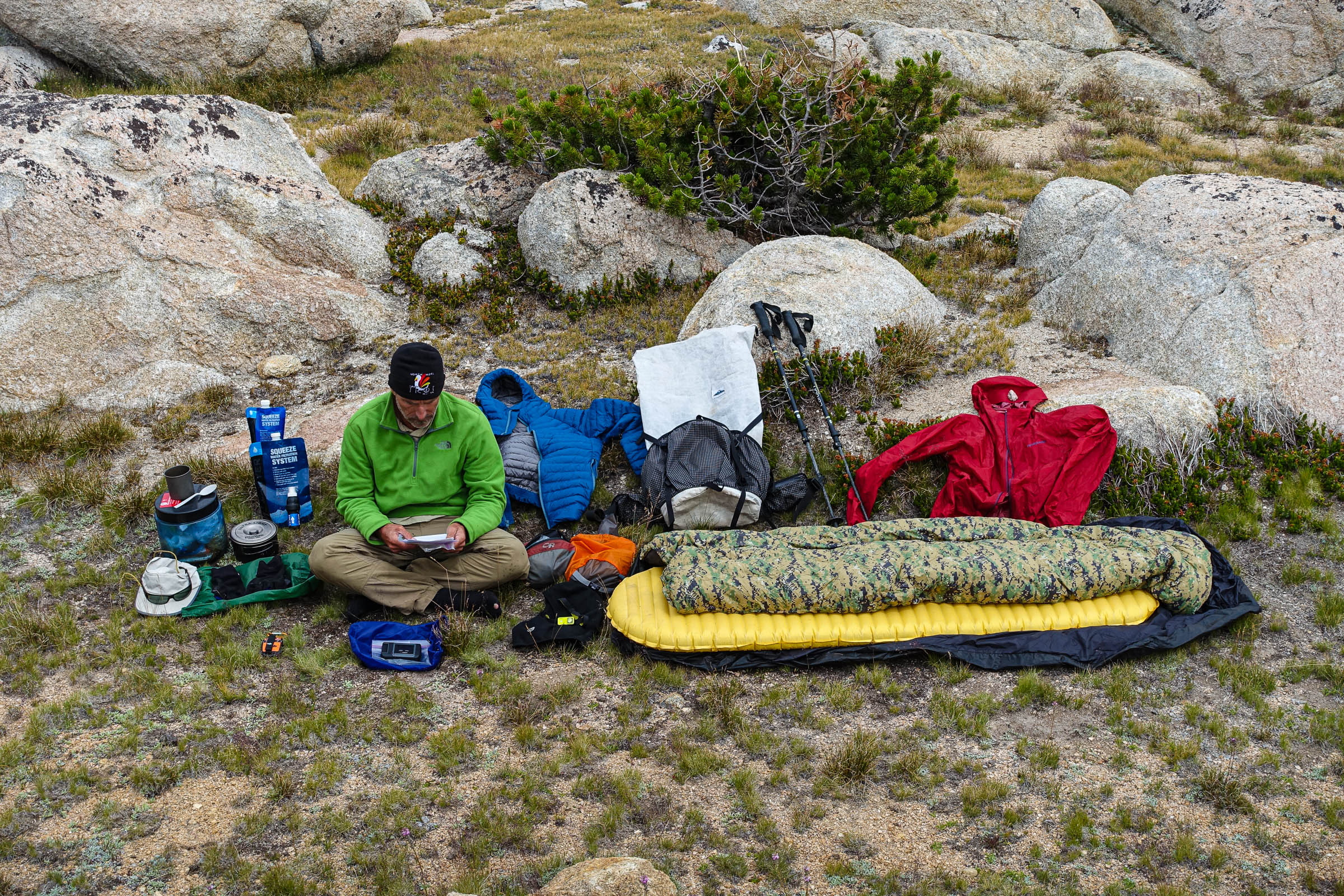 Start with "The Free Three"
Alan Dixon, a professional backpacking guide, ultralight backpacking guru, and founder of AdventureAlan.com, coined the term "the free three" to describe three categories of items that offer potential weight savings without spending a dime. Rather than focusing on those high-dollar items you typically need to spend money on to reduce your load, like tents and sleeping bags, Dixon focuses on the "free three" things to cut weight, including water, food, and all the stuff you don't need.
1. Carry Only as Much Water as You Need
At 2.2 pounds per liter, water is one of the heaviest items in your backpack. Knowing how much you'll drink and how much water will be available on the route should drive how much water you carry.

"People are often carrying two or three liters of water when there's a stream or lake every three to five miles where they can refill," Dixon says. "When you know where the water sources are, you don't need to carry that much."

Dixon suggests that most backpackers can carry one liter of water and stay perfectly hydrated by refilling along the way. Numerous lightweight and efficient water filters on the market make refilling your supply quick and convenient. Plus, carrying less water means that you can stow your fluids in any lightweight, affordable bottle rather than splurging on a heavier hydration reservoir.

Of course, the one-liter recommendation comes with exceptions, like hiking in the desert or any location with long stretches between water sources. But the takeaway here lies in learning the location of reliable water sources so you can plan to carry a reasonable amount for your trip. Do some research in guidebooks and online forums before you go to find out where you can access water, and carry a detailed map that shows water sources. With Gaia GPS, you can use the USGS Topo map layer to locate water sources in the field and see your precise location in relation to them.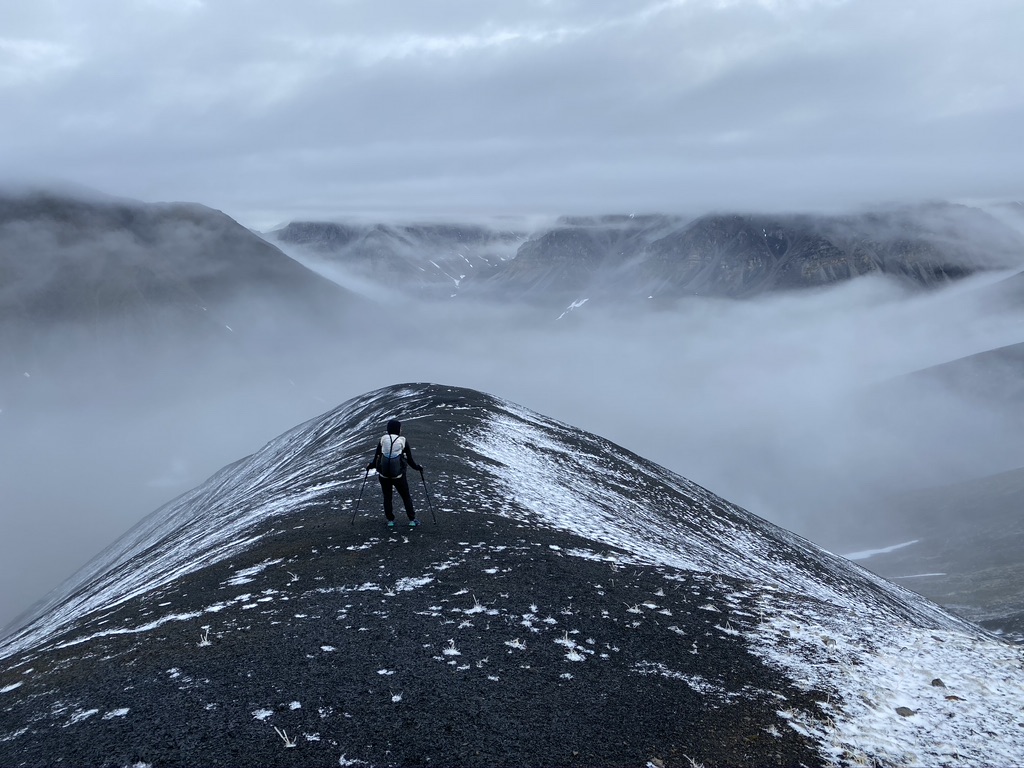 2. Carefully Plan Your Menu
A common recommendation for how much food to carry on a backpacking trip says two pounds per person, per day. Dixon claims that on long trips where you burn lots of calories for days or even weeks on end, that recommendation makes sense. But most people on weekend trips can cut back to one-and-a-half pounds (or about 3,000 calories) per person per day and still walk out with leftovers. Making this simple adjustment significantly lightens your pack. If you're going on a five-day trip and carrying two pounds per day, that's 10 pounds of food. Carrying one-and-a-half pounds per day reduces the load to seven-and-a-half pounds.

Also, be thoughtful about how much "emergency" food you toss into your pack. It's easy to get sucked into adding just a little more, adding excess weight. Avoid this mistake by taking time to plan out your menu ahead of your trip so you can be realistic about how much food you really need. To get ideas about what to eat and how to create a menu, read How to Plan a Menu for Long Distance Backpacking.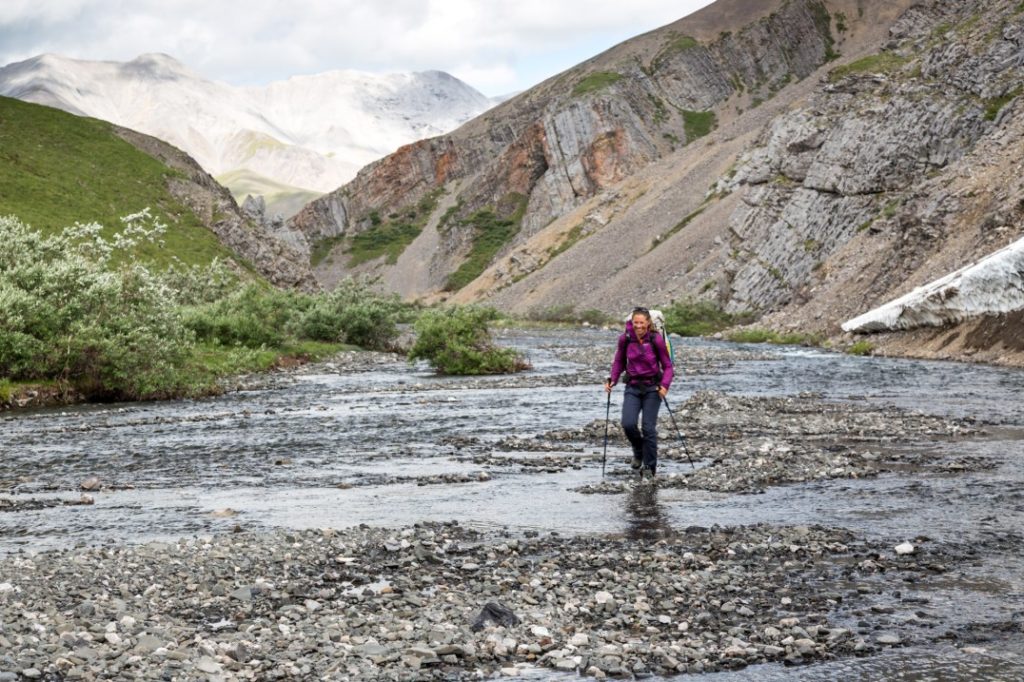 3. Leave Behind the Stuff You Don't Need
Backpackers commonly carry things they just don't need. This happens for a variety of reasons—sometimes extra items accumulate in your pack after a few trips, but often people pack for their fears. These fears include being cold, getting dirty, or going hungry. You want to be prepared for the unexpected, but that doesn't mean you should fill your pack with multiple pairs of clothing or a sleeping bag rated for winter use when it's the middle of summer.

To avoid bringing loads of extra stuff, do these things before heading out:

Check the weather: Before you go, get a detailed weather forecast for the region and pay particular attention to the high and low temperatures, wind speed, and chance of precipitation. Use this information to help you choose the appropriate clothing and gear to stay comfortable for where you're going rather than packing for unrealistic fears. If the forecast indicates a hot and sunny weekend, don't bring your bulky 4-season tent and a sleeping bag built for winter.

When you're checking forecasts, also take a look at the Weather Overlay maps on Gaia GPS (available with a Premium Membership). Add the precipitation layer to your favorite base maps to display 24-, 48-, and 72-hour precipitation predictions in the app and on gaiagps.com when you're connected to WiFi or cell service.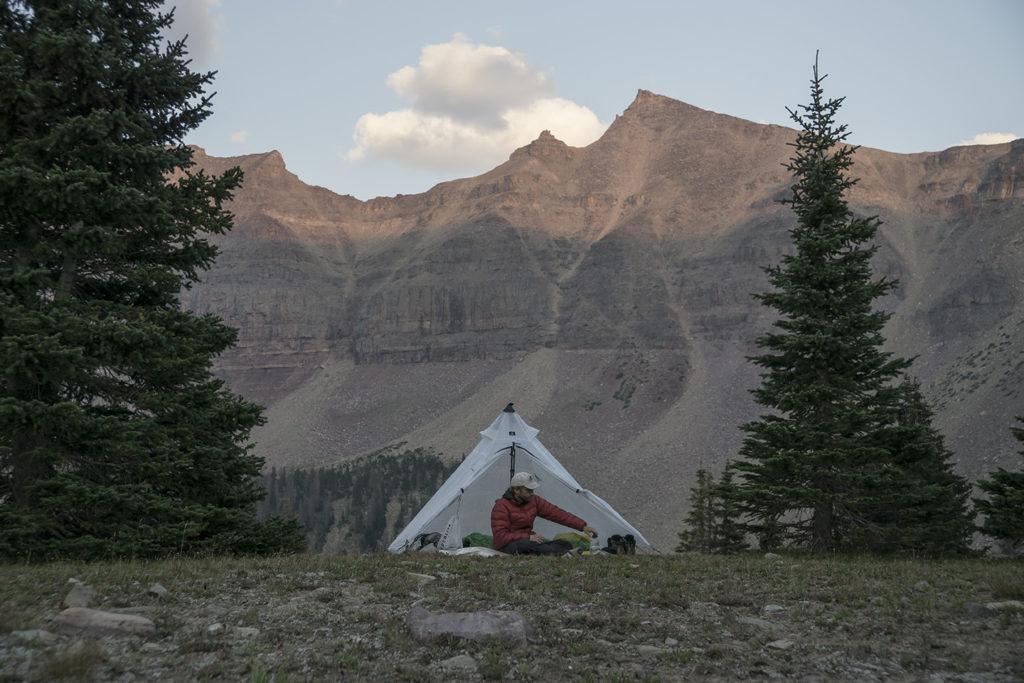 Don't bring too much clothing: Backpackers frequently overpack clothing out of fear of getting dirty or cold. To get over this, you must accept that backpacking entails getting dirty. Dixon advises not to pack more clothing than you're able to wear at one time. Thinking about your clothing this way will keep you from throwing in a complete change of clothes. When deciding what specific items to bring, use the weather forecast and seek out versatile, lightweight layers. A lightweight puffy coat proves useful on almost any trip—you can pull it on whenever you're chilled and even wear it to bed if needed. And, if you just can't stand the thought of staying in your hiking clothes for the entire trip, Dixon suggests bringing a lightweight pair of long-underwear bottoms and a top to change into for sleeping.

Learn from past experiences: When you get home from a trip and start unpacking, take a moment to consider how frequently you used each item. Examine the things you only used occasionally or didn't use at all to determine if you really need them next time. Remember that just because you didn't use essentials like a first-aid kit or compass doesn't mean you should go without them. But things like camp chairs, books, extra clothing, and extra food can likely be reduced or even eliminated.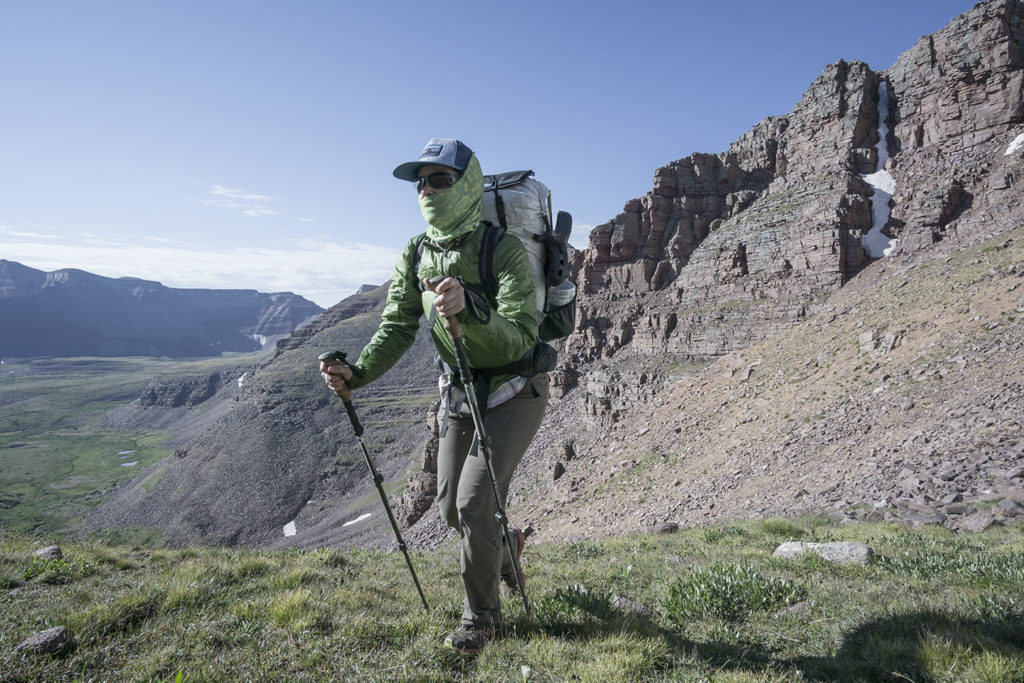 Weigh Your Gear
Considered weighing the individual items you put in your backpack. Knowing how much each gear and clothing item weighs helps identify ways to lighten the load.

To keep track, create a spreadsheet that lists all of the things you typically bring on a backpacking trip and how much each one weighs. You can find weights for most items on manufacturer websites or use a digital kitchen scale to weigh them. Try LighterPack.com, which allows you to make gear lists for different types of trips and include weights, pictures, and links.

Pack base weight: Once you know the weight of all the individual items in your pack, you can easily figure out your pack base weight, a number that many ultralight backpackers pay close attention to. Pack base weight refers to how much your backpack weighs loaded with everything you're taking except food, water, and fuel. Knowing your base weight gives you a consistent number from trip to trip that you can focus on reducing. Base weights will likely vary between different types of trips, for example a summer trip's base weight will be lighter than a winter base weight, because you'll have to carry more clothing and gear to stay warm.
Reduce the Weight of "The Big Three"
Spend some time reading about lightweight backpacking and you'll come across the term, "the big three." This refers to your tent, sleeping bag, and backpack — three core backpacking items that offer lots of potential weight savings.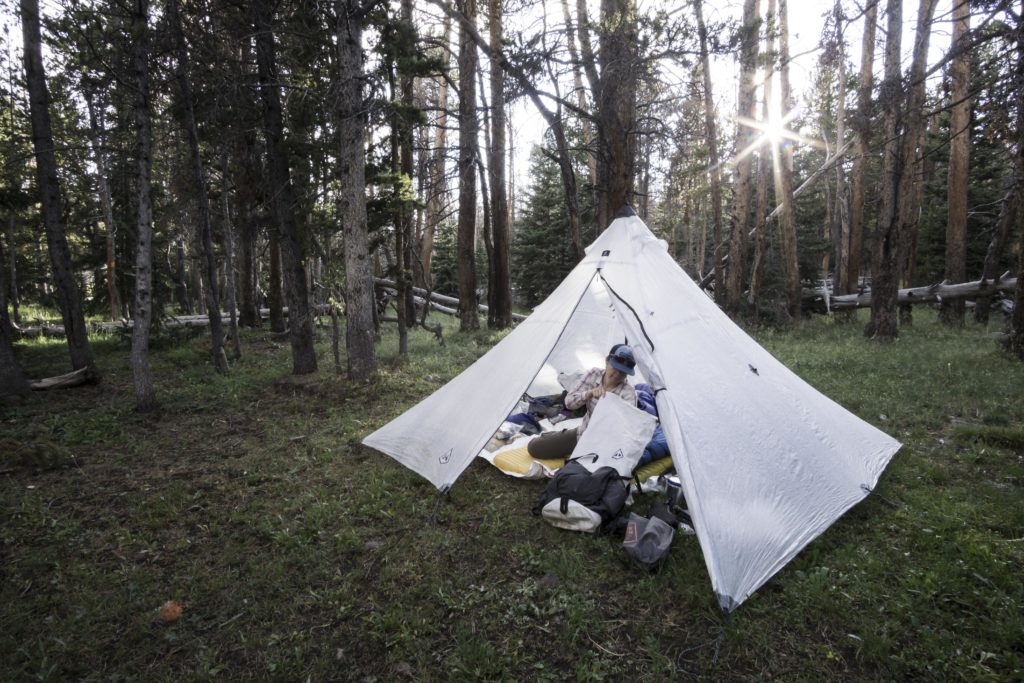 Tent
If you're not careful about your tent selection, you may end up with a big, bulky shelter that takes up lots of space in your pack and adds significant weight. Dixon believes if you really want to stay light, look for a tent that has a trail weight of about two pounds. (Trail weight typically includes just the tent, fly, and poles as opposed to the packaged weight that includes everything, including the stuff sacks, stakes, and instruction manual.)

The lightest options include tarp tents and pyramid-style tents. Some people shy away from these because of their non-traditional design and, in some cases, the lack of bug netting. But, if you want to go light, give them a serious look.

Single-wall backpacking tents made from waterproof, breathable fabric save weight by not requiring a separate rainfly, making them another good option. But, these tents typically cost more and sometimes struggle with condensation building up inside. If a traditional double-wall tent is more your style, there are some very light options that come in around 2 pounds.
Sleeping Bag
For this key item, Dixon suggests using an 800-fill power down, backpacking sleeping bag that weighs 1.25 to 1.75 pounds and has a 30-degree comfort rating. (The comfort rating, rather than the lower limit rating, gives a truer indicator bag's temperature capabilities.) A sleeping bag in that weight range and with that temperature rating satisfies most backpackers the majority of the time.

If you want an even lighter option, consider a camping or backpacking quilt. Without bottoms, mummy hoods, or zippers, quilts are not only lighter, they are also less expensive than sleeping bags. Dixon acknowledges that backcountry quilts aren't for everyone—some people just can't seem to embrace the idea of not using a sleeping bag—but if you're serious about reducing the weight of your pack, try it.

Whether you choose a sleeping bag or a quilt, be sure to pair it with a quality, lightweight sleeping pad. Dixon recommends getting a backpacking sleeping pad with R-value of 4.2 or higher (R-value measures how well a material resists conductive heat flow. The higher the R-value, the better job the material does at insulating). Without a good sleeping pad beneath you, the cold ground will rob you of most of your warmth.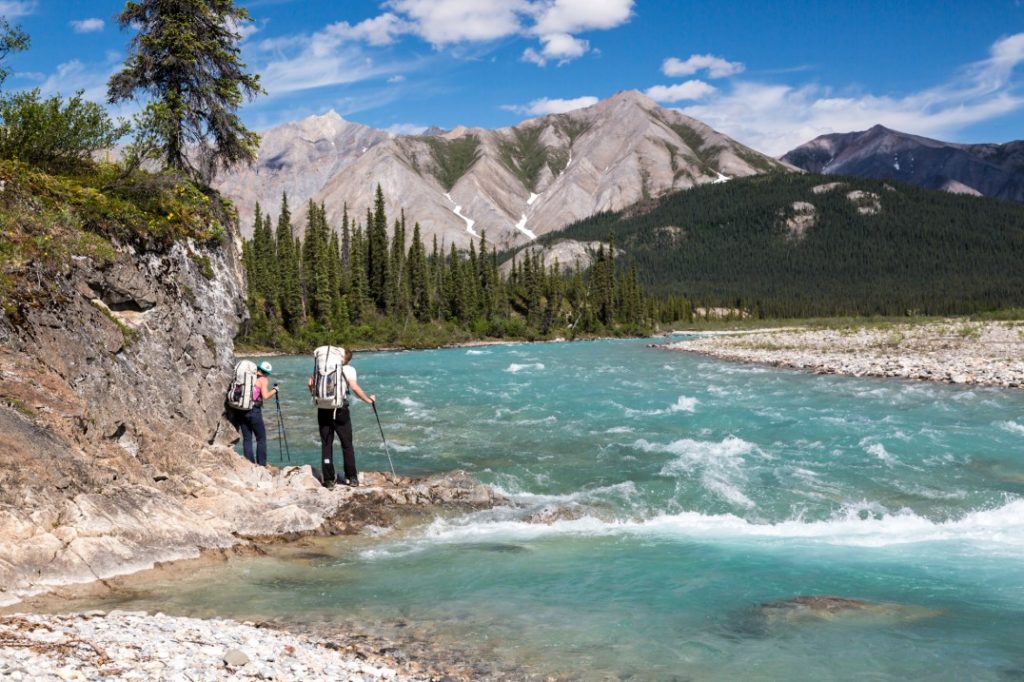 Backpack
Backpackers often believe that bigger, heavier packs with their stout interior frames can comfortably carry really heavy loads. Dixon rejects this notion.

"Nothing carries 40 pounds comfortably," Dixon says. "Because 40 pounds is never comfortable. The greatest comfort is to reduce your overall pack weight."
By reducing the weight and volume of things like your sleeping bag, tent, clothing, food, and water, you'll make it possible to comfortably carry everything you need in a pack that only weighs about 2 pounds and has around a 65-liter capacity. Packs in this weight and size range forego some padding and pockets, and they don't have extremely rigid internal frames. But you won't need any of that because your load will be so light and compact.
Repackage What You Can
Repackaging bulky food and toiletry items into smaller, lighter containers serves as a helpful way to cut down on weight. Rather than taking along a whole tube of toothpaste or a giant bottle of sunscreen, squeeze some into small reusable travel-sized bottles. The idea applies to food, too, so look for ways to eliminate packaging when possible. For example, transfer noodles from the cardboard box into a zip-top plastic bag, which is lighter and more compact.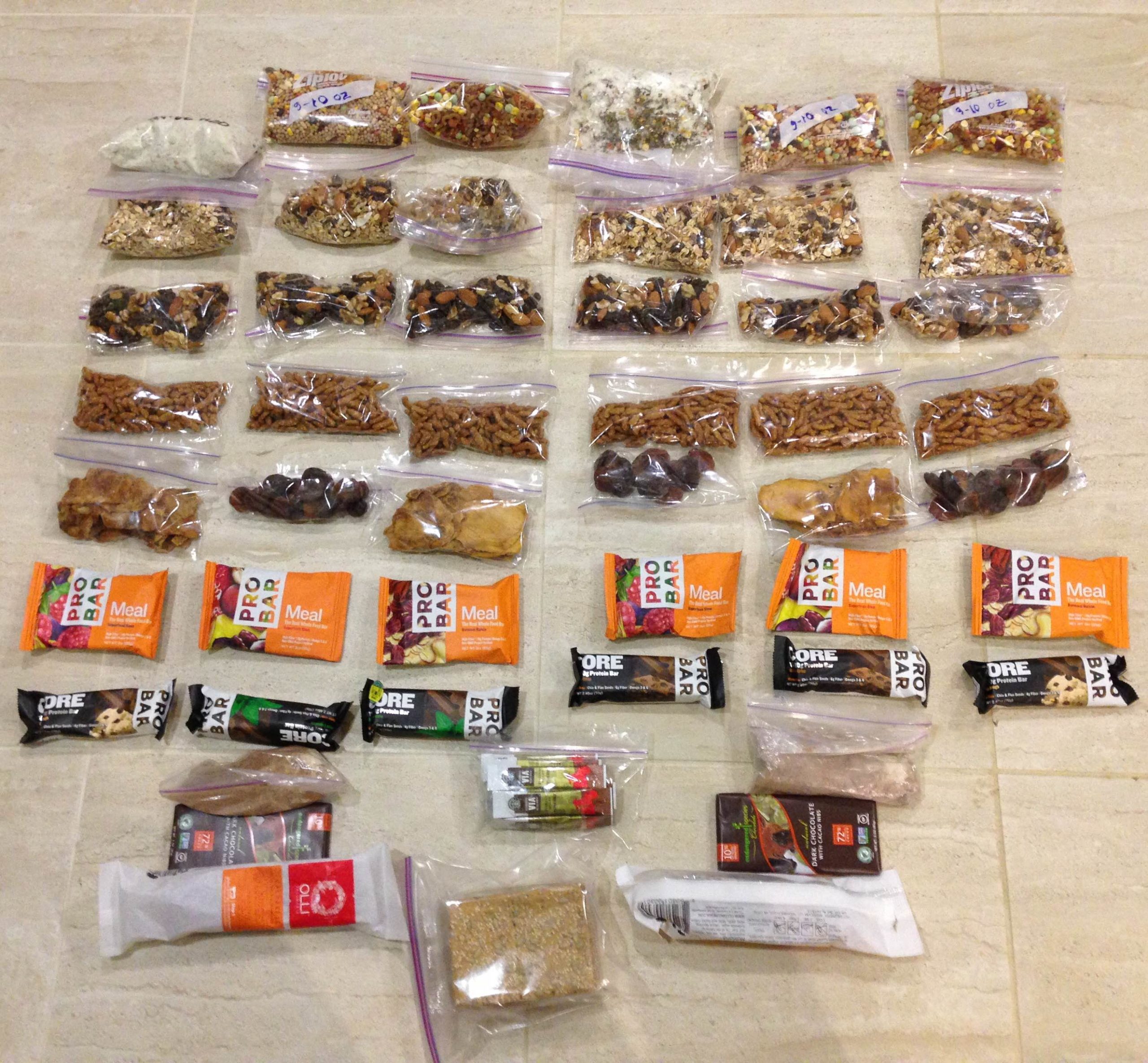 Be Thoughtful About Luxury Items
Even the most hardened backcountry explorers can't resist taking along a luxury item or two. And that's okay. You just need to be purposeful about what you take and ask yourself if the weight is worth it.

For instance, if you camp without a pillow but can't get comfy and always wake up with a sore neck, then perhaps a pillow provides a luxury worth indulging in—there are some ultralight ones that will only add a couple ounces to your load. Or if you need entertainment in camp, maybe bring along a small book or journal. Or better yet, load e-books onto your phone. Smartphones can serve all kinds of purposes in the backcountry, whether for entertainment or to help you find your way. Read Best Uses for Your Cell Phone in the Backcountry for other ideas about how your phone can come in handy and possibly help you save weight.