The pandemic canceled nearly all the running races this year, but that didn't stop athletes from taking down the "fastest known times" on the most famous and iconic routes around the globe. Pent up hikers and runners, all trained up and no where to compete, flooded the FKT scene this spring and summer, lighting up new speed records on everything from the Colorado Trail to the Jordan Trail in the Middle East. In fact, the keeper of such unofficial records, fastestknowntime.com reports that more than 50 FKTs are submitted to the website each day — amounting to as much as five times the number of FKTs reported from the previous year.

In this episode of the Out and Back podcast, Shanty and Mary review this year's FKT round-up with Buzz Burrell, co-founder of fastestknowntime.com. Buzz takes us through the rise of the FKT, what makes a solid FKT route, and the allure of the solitary push to set speed records. He explains why the FKT has become so popular in this year of pandemic lockdowns, civil unrest, and wildfires.
A champion of many FKT records of his own, Buzz says it's not necessarily the victory that drives people to move fast on their feet. There's a certain element of adventure and a feeling of competing against yourself, which offers a unique thrill that is completely different than racing in an organized event with hundreds of other racers and spectators nearby.

"For me, it's just seeing what's around the corner. I'll go out and say I've got two hours to do something. I'm sure I'll go somewhere I've never been before. I'm looking at the watch and I start pressing," Buzz says. "I start pressing because, somehow, I have this insatiable urge to see what's next."

Widely known as the "father of the FKT," Buzz winds back to his speed records on the John Muir Trail and Colorado Trail. He also reminisces about the records he set on Yosemite's signature and scary Half Dome cables route, the 100-kilometer "O" Circuit in Chile's Torres Del Paine National Park, and Zion's Angel's Landing. But records are meant to be broken, and now Buzz dedicates his time to keeping track of all the latest speed records around the world.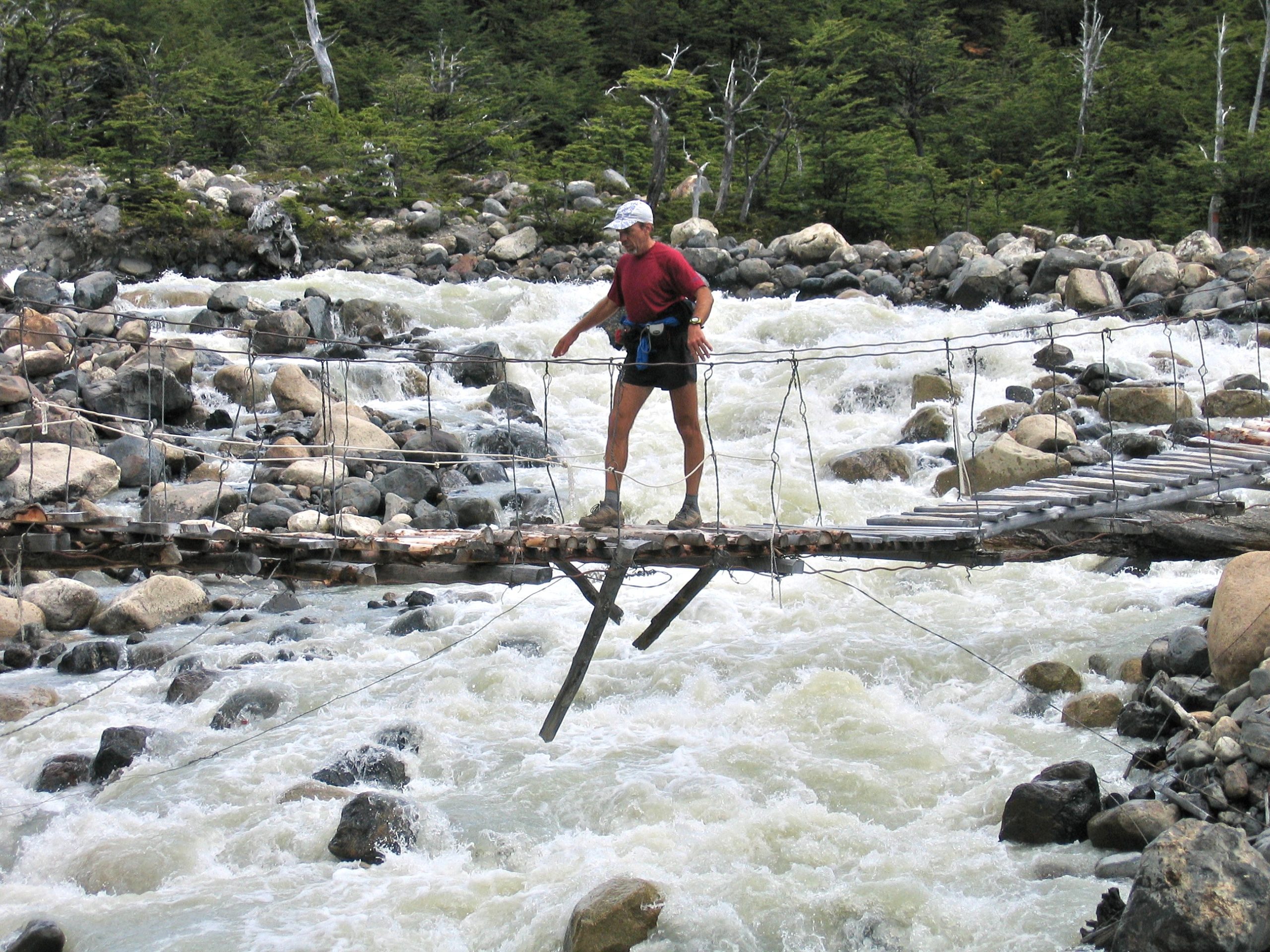 Buzz gets deep in this interview, uncovering the effects aging has had on his speed. Having just turned 69, Buzz reminds us that no one can stop the clock and that everyone grows long in the tooth. But don't expect any graceful wisdom from Buzz about how gray hair makes you more distinguished.

"I'm not aging gracefully. I'm sort of going down kicking and screaming," Buzz says. "And so I'm really a lousy role model and you should edit this out of the podcast. You know, you want someone who's nice and calm and relaxed and makes people feel good about themselves. But I'm telling you that aging is pretty hard."

You won't want to miss this episode as Buzz delivers his four tips for pushing on as the years pile up. Also, get the skinny on the top FKT's of the year from Buzz's perspective. Plus, you'll never guess what indoor activity Buzz has mastered, proving that Buzz is so much more than a mountain athlete.

Learn more about Buzz Burrell and FKT records at fastestknowntime.com. Listen every Friday to the Fastest Known Time podcast, featuring the rising stars in speed records around the globe.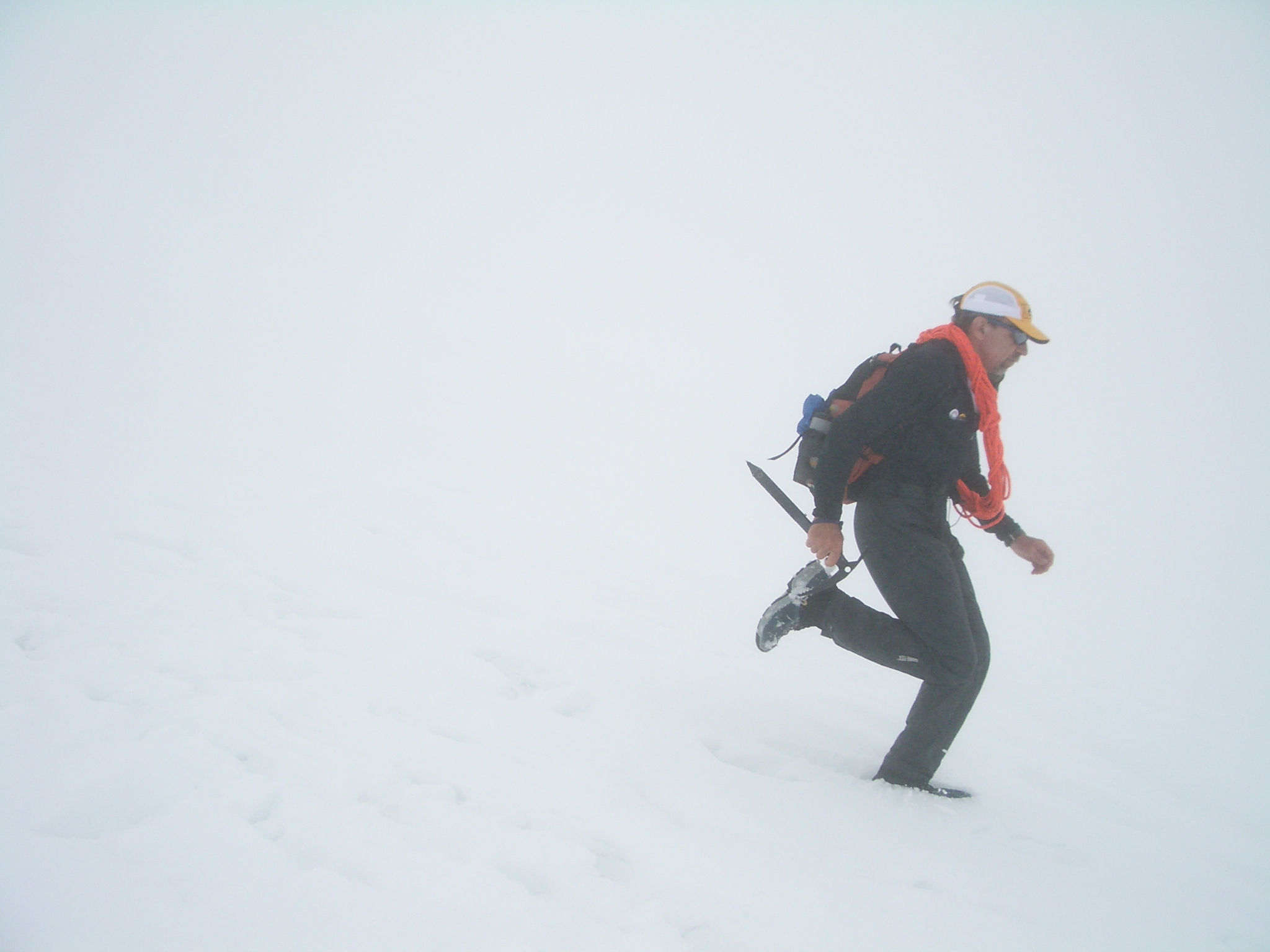 Episode Highlights
4:15: Buzz defines "fastest known time" and how that term became popular over time.
6:40: Buzz talks about some of his own FKTs on John Muir Trail and the Colorado Trail.
13:00: Fastest known time action is off the hook this year, filling a hole for cancelled races due to COVID.
15:00: FKT doesn't have a leader board, only the winners of the FKT gets a mention on the website.
16:15: FKTs of the season, including Jeff "Legend" Garmire's unsupported FKT of the Colorado Trail.
31:00: The Wind River High Route created by Buzz and Andrew Skurka has been a popular FKT objective in the last couple of years for both men and women.
34:00: FKT's has gender categories recently added non-binary. But there are no age categories for FKT and a 20-year-old competes against a 60-year-old.
37:10: You have to submit a GPS track to verify your fastest known time.
39:30: Top athletes pursue FKTs to push themselves beyond organized races and to put their backcountry skills to the test.
45:15: FKT's are not just about mountains, fastest known time routes exist in the deserts, across states, and on paved roads.
50:10: Nobody has tried to lay down a speed record on the Continental Divide Trial, and Buzz explains why.
55:05: Learn about the FKT's that got away from Buzz over the years.
1:01:00: Buzz's favorite route crosses the three districts of the Canyonlands National Parks: Maze, Needles, Island in the Sky.
1:03:00 You can do Grand Canyon Rim to Rim to Rim like most people on the Kaibab trail, or you can take the obscure Bass Trail and swim across the river like Buzz did when he was 65 years old.
1:06:10: Don't try using your Therm-a-Rest Neo Air as a packraft — it doesn't work.
1:09:25: Buzz has the engine at age 69, but the parts have worn out.
1:11:05: Buzz is mad about aging and going down kicking and screaming.
1:11:15: Learn Buzz's 4-step program for dealing with the effects of aging.
1:15:00: Buzz is a multi-sport athlete. He competes in ballroom dancing and likes swing dancing for its athleticism. "The body is born to move!"
1:25:00: What's on tap for Buzz, the FKT podcast and website.
Last Episode: Meet Grizzly Bear 399 and Her four Cubs: the Most Famous Bear in the World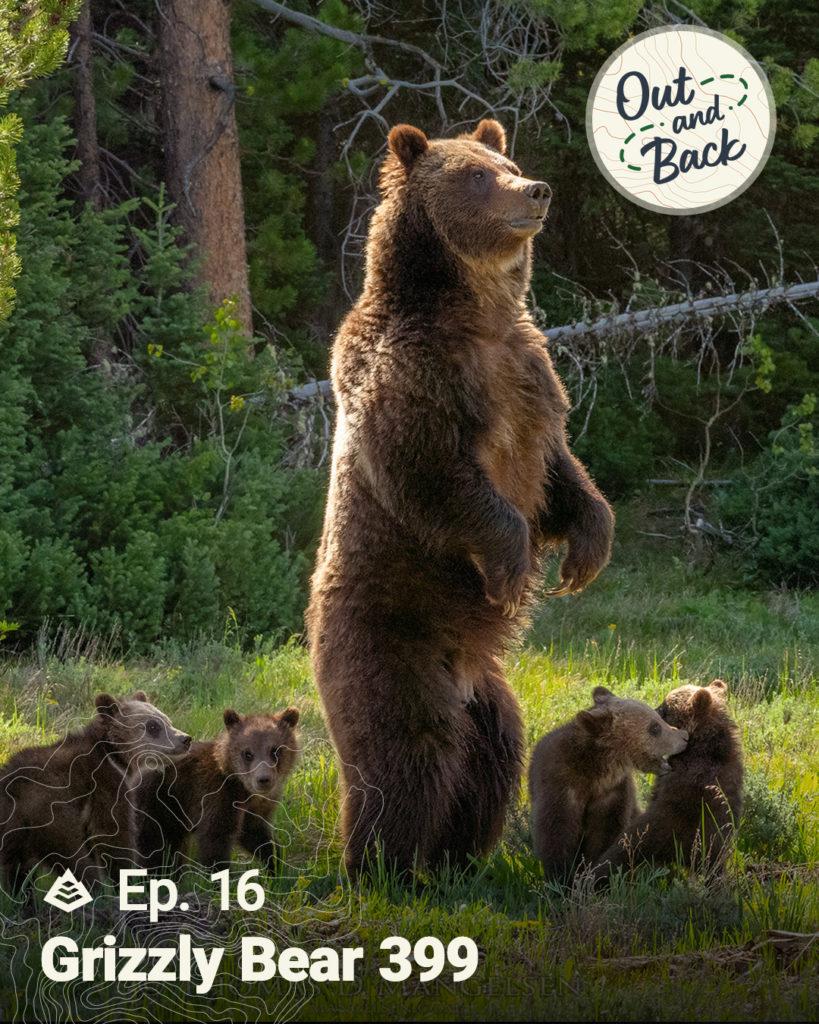 Check out our last episode about the famed Grizzly Bear 399. Hailing from Grand Teton National Park, Griz 399 has stolen the hearts of many who have come to visit her from around the world. She's had multiple sets of cubs over the years and has raised them center stage in front of park rangers, tourists, and professional photographers.

This year, at the ripe age of 24, Griz 399 boosted her celebrity status by emerging from her den with four tiny cubs. In this episode, find out why she sticks close to the road and how this giant mama bear provides hope and joy to so many people who come to see her in the park. Hear about Griz 399's personality from conservationist and wildlife photographer Tom Mangelsen and journalist Todd Wilkinson, who teamed up to publish a book about Griz 399's extraordinary life. And get the blow-by-blow from the man who Griz 399 attacked when he inadvertently walked into her space when she and her cubs were feeding on an elk carcass. Wildlife watcher Maureen Matsen describes what it's like to finally lay eyes on this beautiful specimen. As loveable as she is, Griz 399 is indeed a wild animal who needs to be respected and given lots of space.

Learn more about Griz 399 on her Wikipedia page. Follow her on Instagram, and "connect" with her on Facebook. Check out Tom Mangelsen's website, and follow him on Instagram to see his latest captures of Griz 399, her cubs, and other wildlife in the Greater Yellowstone and Grand Teton area.

Photo Credit: Tom Mangelsen of Mangelsen Photography in Jackson, Wyoming.
Next Episode: Ultra Runner Courtney Dauwalter, from Science Teacher to Endurance Superstar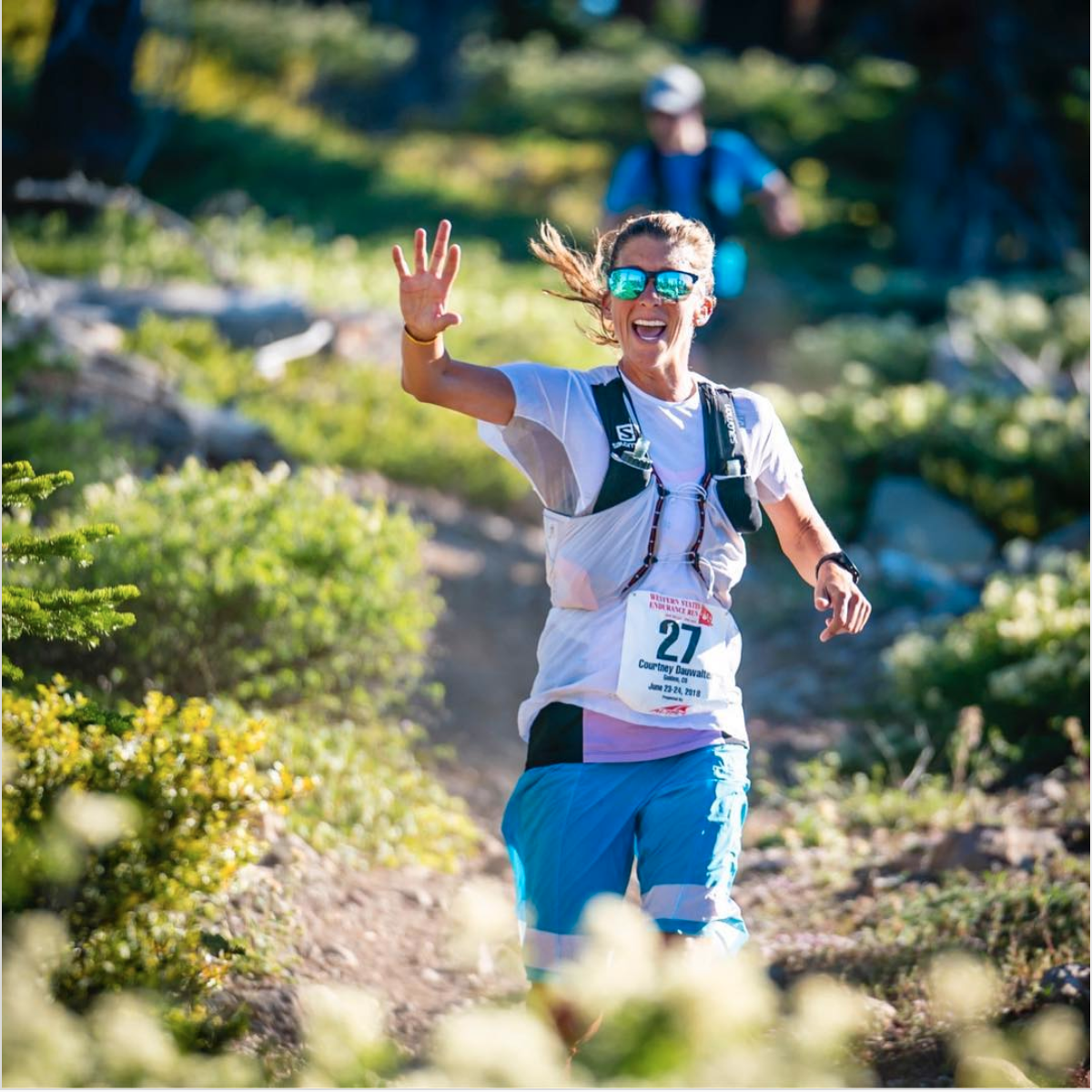 In the next episode, Shanty joins up with professional runner and Gaia GPS writer Abby Levene for a chat with mega-athlete Courtney Dauwalter. In 2017, Courtney was teaching high school science when she stormed onto the ultra-ultra endurance running scene by taking first overall at the Moab 240-mile trail race. In an event where first and second place are separated by one or two hours at the most, Courtney won by over 10 hours.

This victory sent Courtney into the elite class of ultrarunning. She backed up her Moab 240 performance with wins at the two most prestigious 100-mile races in the world: Western States 100 Endurance Run and Ultra Trail de Mont Blanc. But in this conversation, you'll see that Courtney seems as far from elite as anyone can be. A self-proclaimed lover of long-inseams (she exclusively runs in baggy, basketball-style shorts), candy, nachos, and beer, Courtney is like talking to your next door neighbor. In this conversation, Courtney reveals how such a kind, laid-back spirit can bring so much tenacity and grit to competition. And she delves into how she developed the mental fortitude needed to excel at exceedingly long running events.

Courtney also provides the inside scoop on her Colorado Trail FKT attempt this summer, and her recent win at perhaps the strangest running event of all: Big's Backyard Ultra. The ultimate test of the mind, athletes run 4.16-mile loops on the hour every hour until only one person remains. This year, that was Courtney — 68 hours and 283 miles later.

Runners and non-runners alike won't want to miss this episode to catch Courtney's infectious optimism, learn what drives her to push barriers, and to pick up some tips on training your brain to endure some of the most treacherous and painful miles ahead.

Follow Courtney on Instagram and Facebook to keep up with her physical, psychological, and gustatory adventures.
Meet the Hosts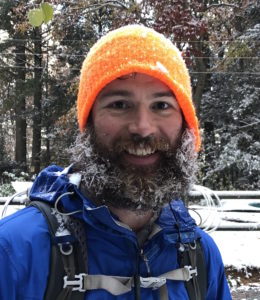 Andrew "Shanty" Baldwin
In 2019, host Andrew Baldwin completed a southbound thru-hike of the Appalachian Trail. After five months on the trail, Baldwin returned home to pursue a career in voice acting. A friend of the Gaia GPS company, Baldwin was a natural choice for hosting the Out and Back podcast.

In each Out and Back episode, Shanty strives to bring you conversations with people who spend an extraordinary amount of time outdoors. Listen in as Shanty taps into each backcountry expert's superpower so that you can take their knowledge and experience with you on your next adventure.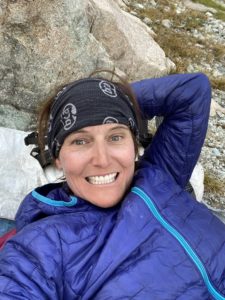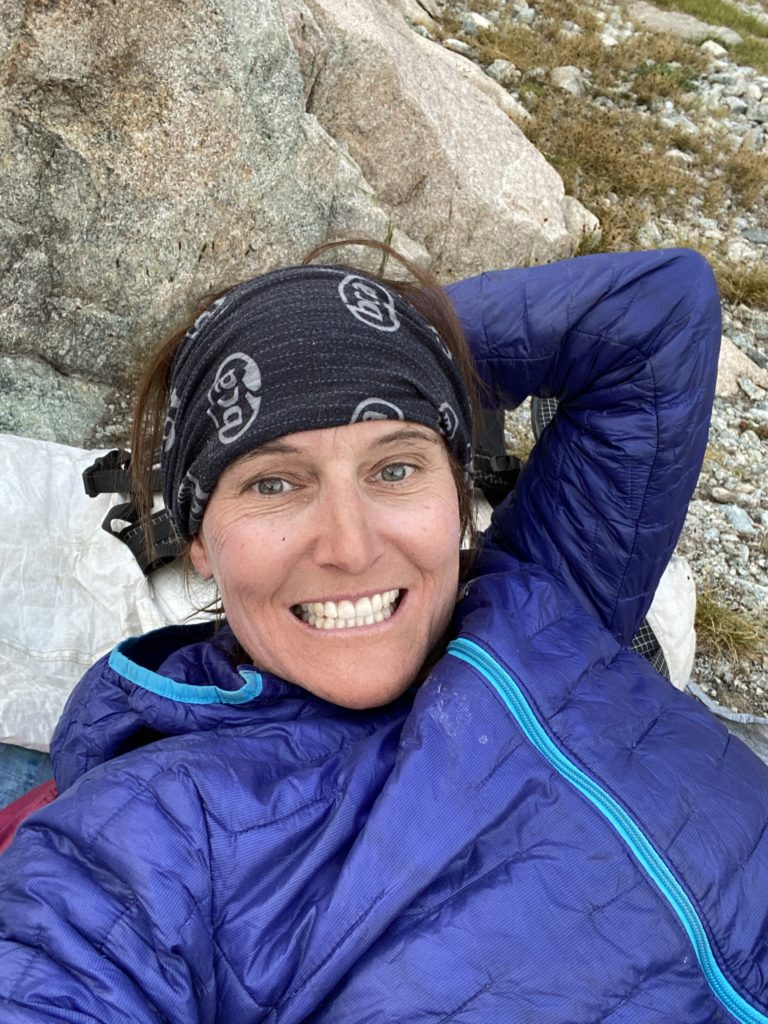 Mary Cochenour
Mary is the Out and Back podcast producer and a writer and editor at Gaia GPS. Before joining Gaia GPS, Mary worked as a lawyer, newspaper journalist, ski patroller, Grand Canyon river guide, and USFS wilderness ranger. Mary holds a degree in journalism and business as well as a Juris Doctor degree from the University of Montana. Mary is licensed to practice law in Montana and Nevada.
When she is not in the office, Mary works as a guide for Andrew Skurka Adventures in wild places around the west, like Rocky Mountain National Park, Yosemite, and the Brooks Range in Alaska. Learn more about Mary on Instagram. Also, read her tips on how to plan your first solo backpacking trip and listen to her scary story about being stalked in the wilderness by a sketchy man.