Since 2006, thousands of Pacific Crest Trail thru-hikers have started their 2,660-mile journey from Barney and Sandy Mann's suburban San Diego home. The ultimate trail angles, the Manns offer to pick up arriving PCT hikers from San Diego's airport, bring them to their five-bedroom house, feed them dinner, entertain them with music, and teach them the ways of the trail.
The next morning, the Manns shuttle the hopeful thru-hikers some 60 miles to the Mexico border. With a hug and a smile, they send their new hiking friends off to Canada, rested and well prepared for the miles ahead.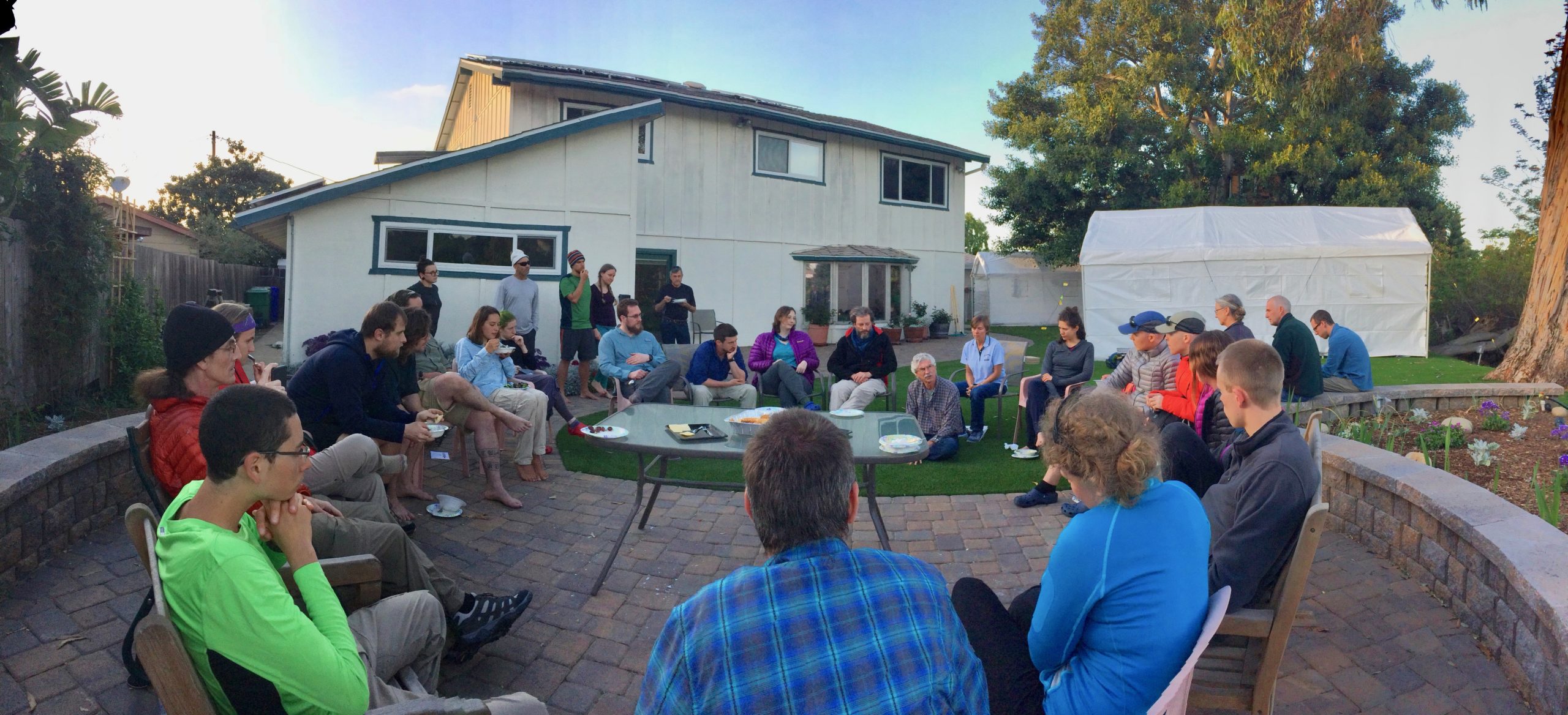 Hosting hikers — sometimes 40 per night — gets expensive and takes a lot of time and energy. Yet the Manns don't charge a penny for their hospitality. Helping hikers start their long, arduous PCT journey is their ultimate joy in life.
Tune in to the next episode of Out and Back for a chat with Barney "Scout" Mann. A triple crown hiker himself, Scout describes how running their famous hiker hostel kept them connected to the PCT even after their own thru-hike in 2007. Learn about the changes Scout has seen as the PCT grew in popularity after the release of Cheryl Strayed's book Wild.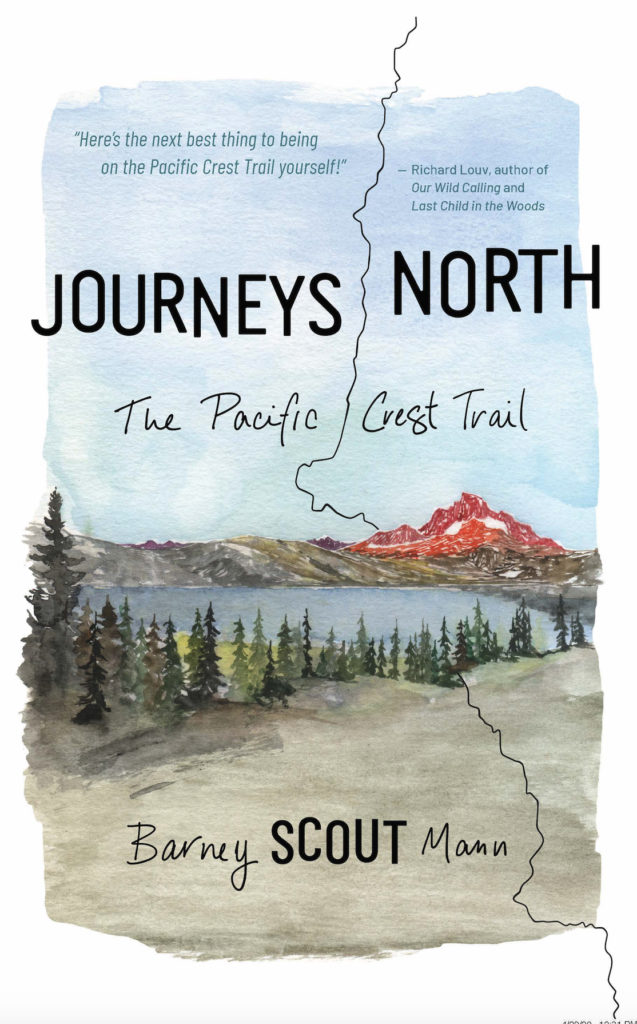 Mann discusses the release of his new book, Journeys North, which chronicles the PCT thru-hike he did with Sandy (trail name Frodo). Plus, find out what it's like to hang out in the Manns' hostel as hikers prepare for the first miles of their PCT trek.
Scout reflects on how the pandemic forced them to close up shop in 2020 and why they decided not to host PCT hikers in 2021. Listen through to the very end to hear why Scout and Frodo will consider hosting in 2022.

Give Scout a follow on Instagram — he's on the Arizona Trail right now and posting pictures of his trip along the way. Learn more about Scout and Frodo's hiker hostel on the Mann's website. Stay tuned for their announcement about whether they will host hikers in 2022.
Next Episode: How Tragedy Turned Luc Mehl into a Packrafting Expert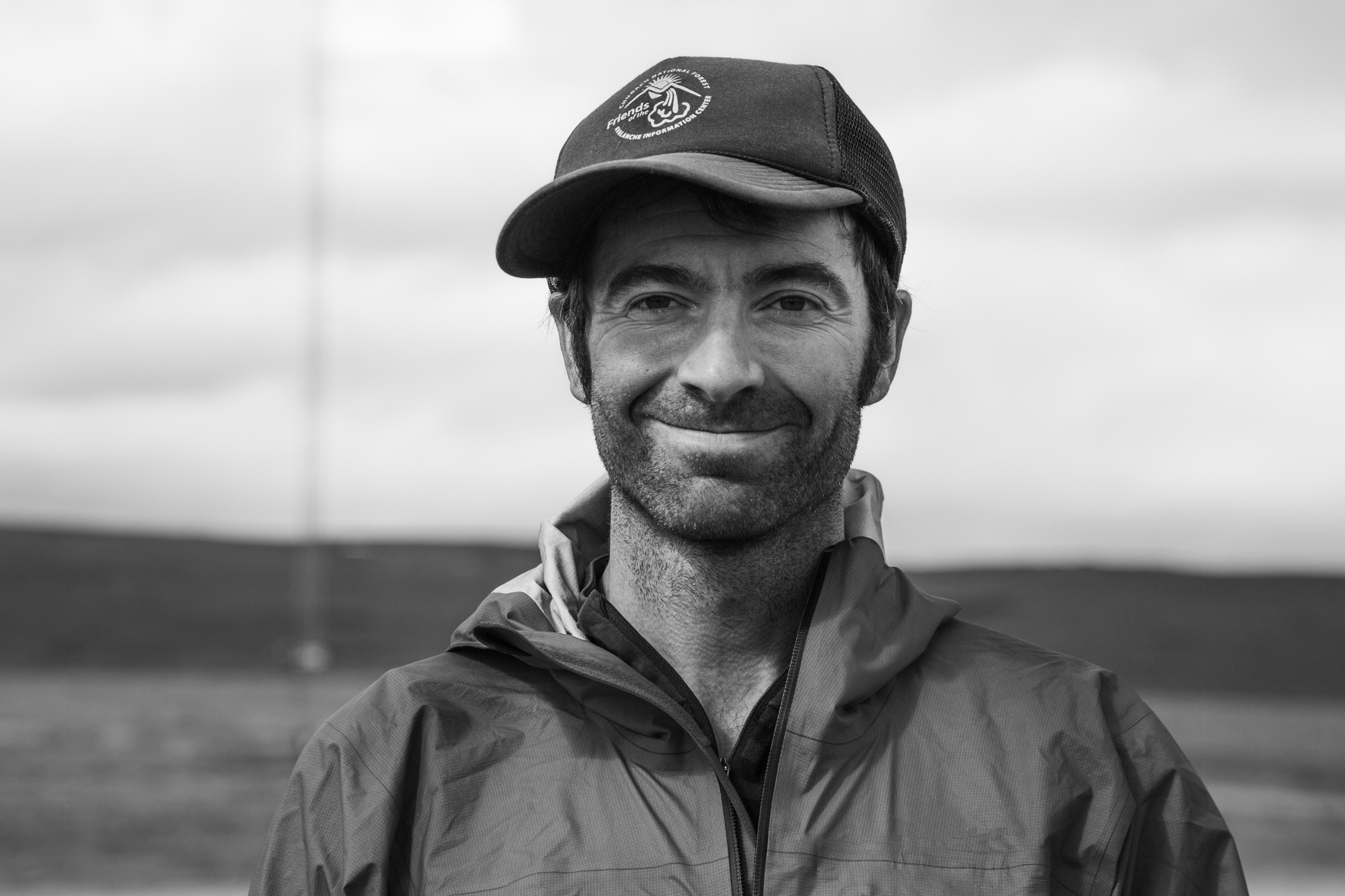 Adventurer Luc Mehl has spent decades exploring Alaska in the most creative ways. He's skied from Haines to Juneau; ice-skated a hundred-mile route on frozen lakes and seashores above the Arctic Circle, and bikepacked portions of the Iditarod Trail. In 2006, he discovered a much more efficient way to click off miles in mountains: packrafting. He's taken floating down Alaskan rivers to a new level ever since.

Don't miss episode 31 of the Out and Back podcast as Luc takes us on his incredible Alaskan journey, from growing up in a tiny, landlocked village to discovering the freedom of the outdoors later in his life. While Luc's adventures on foot, bike, ice skates, skis, and packraft, can seem extreme to most people, he rejects being labeled a "thrill seeker." Taking on new sports is just a way for Luc to master a new craft, and to keep climbing the learning curve.

Luc has used the Alaska Mountain Wilderness Classic — a punishing adventure race across 100+ miles of rugged terrain — to test his limits and hone his wilderness skills. The race has always felt like a safe place for Luc to experiment with his food choices and sleep deprivation, sometimes staying up all night to make extra miles. The goal was to see just how minimally he could live out there.

Until one day, cutting corners resulted in tragedy.

In 2014, Luc's friend drowned in a packrafting accident in the middle of the race. Though Luc was not on the scene, the loss of his friend changed his perspective on decision-making in the mountains. Suddenly, his history of many close came into focus.

Looking at his skill level through the lens of tragedy, Luc realized that he was boating on water that was way over his head. It was a tough pill to swallow but he dialed back, and started learning the sport all over again — this time from the very beginning. Seven years later, the result is the release of Luc's brand new book: The Packraft Handbook — "the definitive instructional resource for packrafting."

Learn more about Luc Mehl and his Alaskan adventures on his website. Follow him on Instagram. And pick up a copy of The Packraft Handbook to get the best tips for staying safe on moving water.
Last Episode: Ninjasticking Through the Backcountry with Vasu Sojitra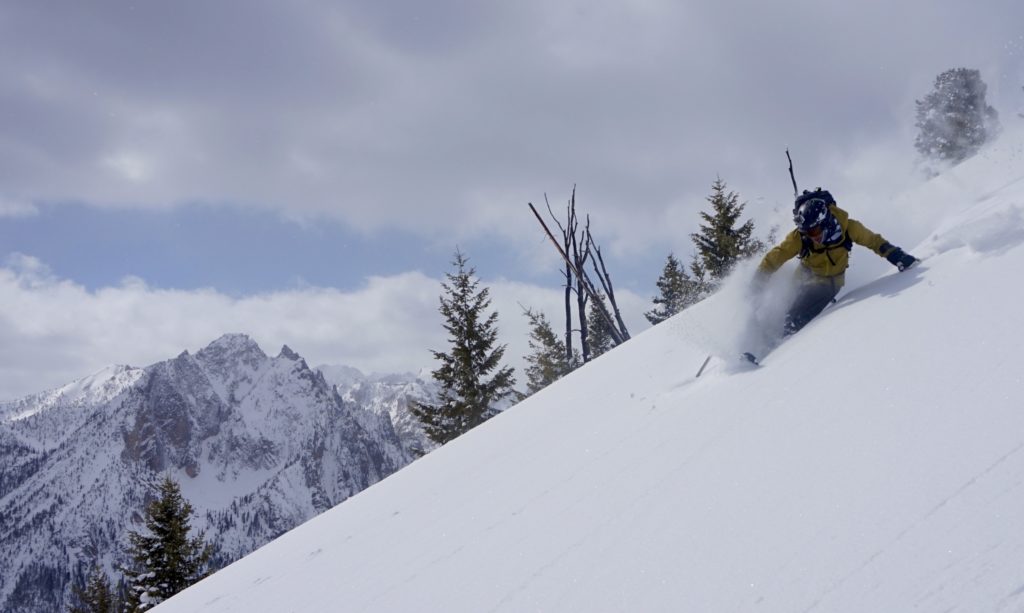 Vasu Sojitra is one of the most accomplished adaptive athletes on Earth. He's notched first independent adaptive ascents and descents on everything from the Grand Teton in Grand Teton National Park to Tuckerman's Ravine on Mount Washington in New Hampshire. This winter, he summited Wyoming's formidable Mount Moran and skied its infamous Skillet Glacier.
He's done all of this with one leg.
But focusing on Vasu's leg difference, though, doesn't do him justice. Rather, Vasu has leveraged his disability to cultivate courage, resiliency, and compassion.

"That's the thing about disability culture — we are one of the most resilient communities on this [expletive] planet, which is awesome to be a part of," Vasu recounts on Out and Back. "People think we're fragile. People think you have to tiptoe around our disability. You don't. We're still here. We're still kicking ass and we're still making sure our voices are heard no matter what our voices are."
Go back and listen to the last episode of Out and Back as Vasu recounts going from feeling like an outsider as a kid growing up in Glastonbury, CT and Gujarat, India, to finding belonging on the ski slopes. As Indian immigrants, Vasu's parents were not entirely sold on their two sons' newfound passion — or the price to entry. Adaptive ski equipment is particularly expensive. But Vasu and his brother (and number one supporter) Amir found their way to the bunny slopes of CT, and later, the Green Mountains of Vermont and the Appalachians, and beyond.

Vasu's accomplishments in the mountains are extraordinary. But his story is really one of finding strength within yourself. He's on a mission to make the outdoors accessible to all, so everyone can experience the liberation of moving their bodies through the landscape.

Follow Vasu on Instagram. Read first-hand accounts of Vasu's adventures on his website, and watch his film Out on the Limb.