Vasu Sojitra is one of the most accomplished adaptive athletes on Earth. He's notched first independent adaptive ascents and descents on everything from the Grand Teton in Grand Teton National Park to Tuckerman's Ravine on Mount Washington in New Hampshire. This winter, he summited Wyoming's formidable Mount Moran and skied its infamous Skillet Glacier.
He's done all of this with one leg — as Vasu says,"ninjasticking" with special forearm crutches.
Reducing Vasu to his leg difference, though, doesn't do him justice. Rather, Vasu has leveraged his disability to cultivate courage, resiliency, and compassion.
"That's the thing about disability culture — we are one of the most resilient communities on this [expletive] planet, which is awesome to be a part of," Vasu recounts on Out and Back. "People think we're fragile. People think you have to tiptoe around our disability. You don't. We're still here. We're still kicking ass and we're still making sure our voices are heard no matter what our voices are."
In this episode of Out and Back, Vasu recounts going from feeling like an outsider as a kid growing up in Glastonbury, CT and Gujarat, India, to finding belonging on the ski slopes. As Indian immigrants, Vasu's parents were not entirely sold on their two sons' newfound passion — or the price to entry. Adaptive ski equipment is particularly expensive. But Vasu and his brother (and number one supporter) Amir found their way to the bunny slopes of CT, and later the Green Mountains of Vermont and the Appalachians even further north.

At the University of Vermont, Vasu capitalized on his mechanical engineering studies and worked with a team to build a special set of outriggers, or ski crutches, that enable him to access the backcountry. These "ninjasticks" changed the trajectory of his life. Suddenly, Vasu was skiing at and above the level of his two-legged friends. Rather than pursue engineering after college, Vasu applied those problem-solving skills to finding ways to enable others with disabilities to experience the freedom and joy of outdoor recreation, first at Vermont Adaptive Ski and Sports and then at Eagle Mount in his new hometown of Bozeman, Montana.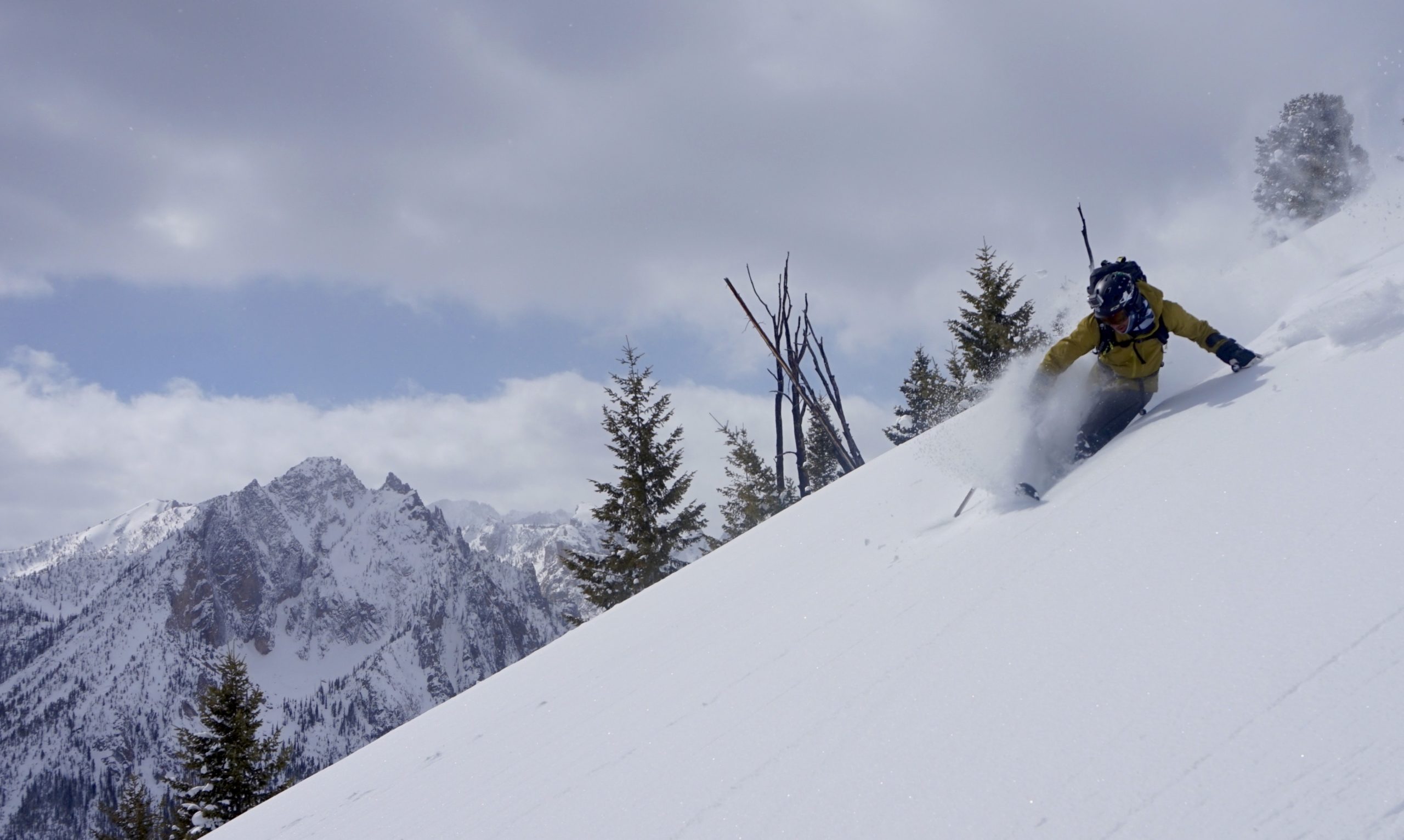 As Vasu racked up accomplishments on ski and foot, he started earning attention from sponsors and media. He became the first athlete with a disability on the North Face's prestigious athlete team. But the more praise he garnered, the more Vasu strove to highlight and lift up others. Looking at his own life through an intersectional framework, Vasu started noticing how his disability and skin color interact and compound in unique ways. He realized he could advocate for inclusion for both people with disabilities and people of color and others at the margins.
Vasu's accomplishments on the trails are extraordinary. But his story is really one of finding strength within yourself. He's on a mission to make the outdoors accessible to all, so everyone can experience the liberation of moving their bodies through the landscape.

As a community organizer and diversity, equity, and inclusion strategist, Vasu is also not afraid to correct and dismantle our preconceptions and biases. But he's just as willing to learn along with his audience — follow him on Instagram. Read first-hand accounts of Vasu's adventures on his website, and watch his film Out on the Limb.
Next episode: Meet the Ultimate PCT Trail Angles: Scout and Frodo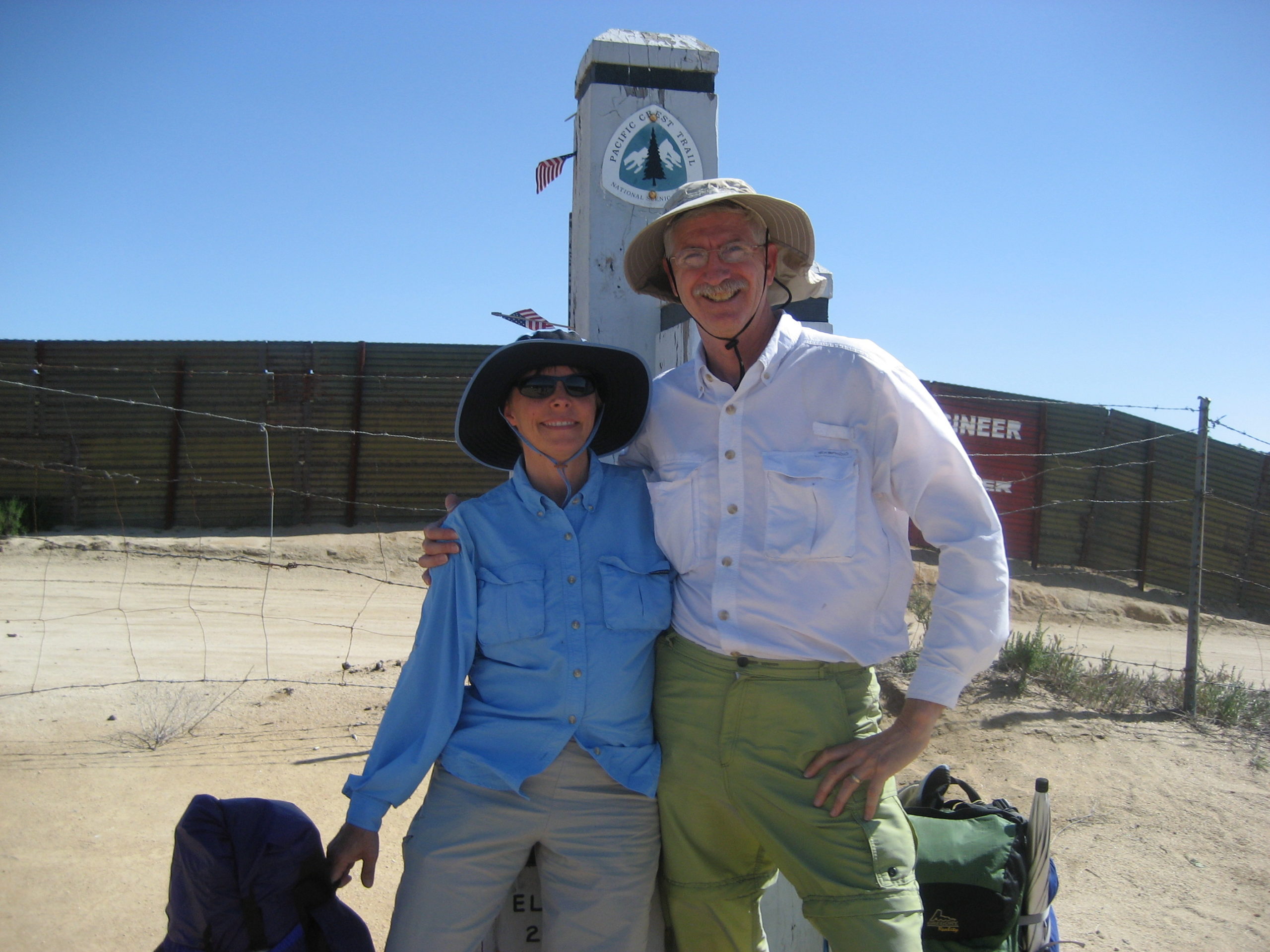 Since 2006, thousands of Pacific Crest Trail thru-hikers have started their 2,660-mile journey from Barney and Sandy Mann's suburban San Diego home. The ultimate trail angles, the Manns offer to pick up arriving PCT hikers from San Diego's airport or train depot, bring them to their five-bedroom house, feed, entertain, and teach them the ways of the trail.

The next morning, the Manns shuttle the hopeful PCT thru-hikers some 60 miles to the Mexico border. With a hug and a smile, they send their new hiking friends off to Canada, rested and well prepared for the miles ahead.

Hosting hikers — sometimes 40 per night — gets expensive and takes a lot of time and energy. Yet the Manns don't charge a penny for their hospitality. Helping thru-hikers is their joy in life.

Tune in to the next episode of Out and Back for a chat with Barney "Scout" Mann. A triple crown hiker himself, Scout describes how running their famous hiker hostel fueled their own PCT dreams.

Mann discusses the release of his new book Journeys North, about the PCT thru-hike he did with Sandy (trail name Frodo) in 2007. Plus find out what it's like to hang out in the Manns' hostel as hikers prepare for the first miles of their PCT trek.

Scout reflects on how the pandemic forced them to close up shop in 2020 and why they decided not to host PCT hikers in 2021. Listen through to the very end to learn whether Scout and Frodo will consider hosting in 2022.
Last episode: Backcountry Fitness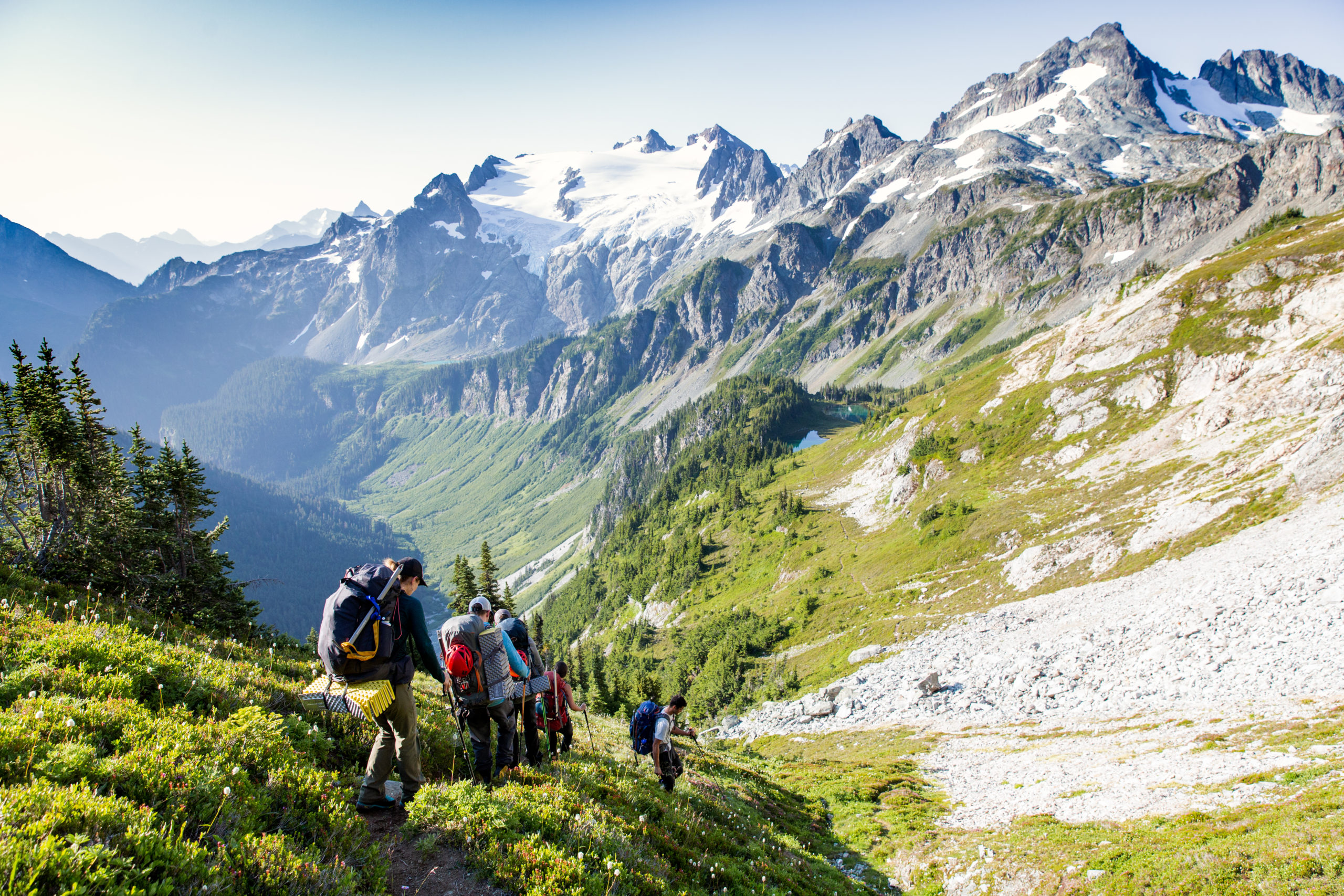 The days are getting longer and warmer — it's time to gear up for summer adventures!

Personal trainer Billy Gawron of Backcountry Fitness is here to get us in shape. On the last episode of Out and Back, Shanty and Abby picked Billy's brain about training for hiking, backpacking, and thru-hiking season.

Billy shares the number one thing we should all start working on right now and gives us the key to balancing strength work with endurance training. He breaks down some pervasive myths about training, including if you actually need to train at all.

Billy answers the most pressing hiker questions, like how to train your feet and ankles to withstand long days with a heavy pack, how to prevent pesky and debilitating knee pain, and how to prepare for altitude while at sea level.

If you're dreaming up some big plans for the summer, you won't want to miss this episode. In the meantime, check out Backcountry Fitness on the web, where you can find free training plans and can hire Billy as a coach, and follow Backcountry on Instagram for daily training tips.