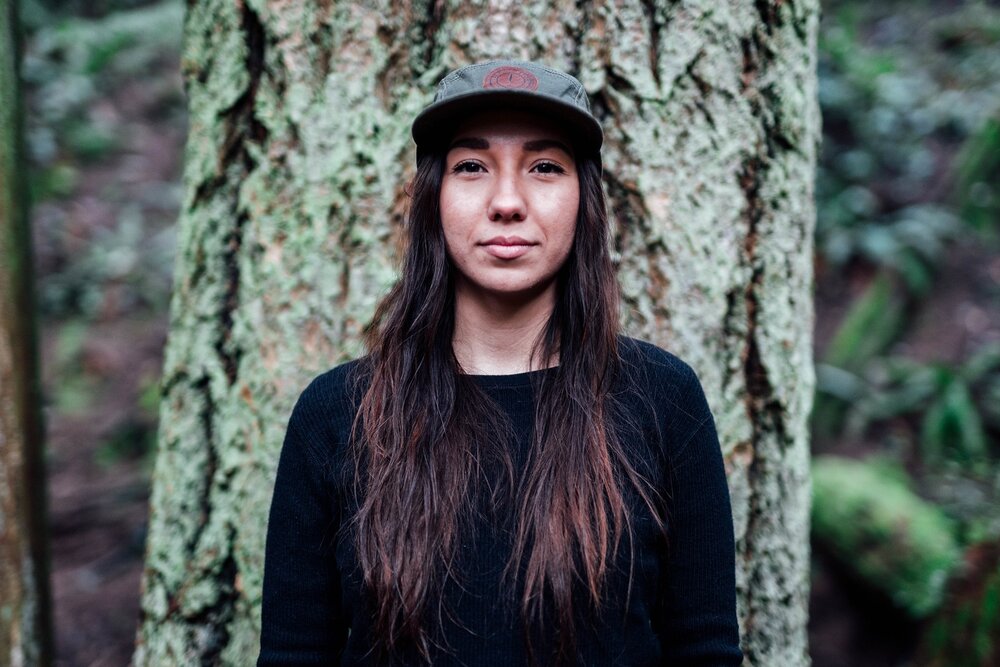 Myia Antone is a youth from the Squamish Nation, based in Squamish, BC. She is a Sḵwx̱wú7mesh language learner and teacher, and a land-based education lover.
---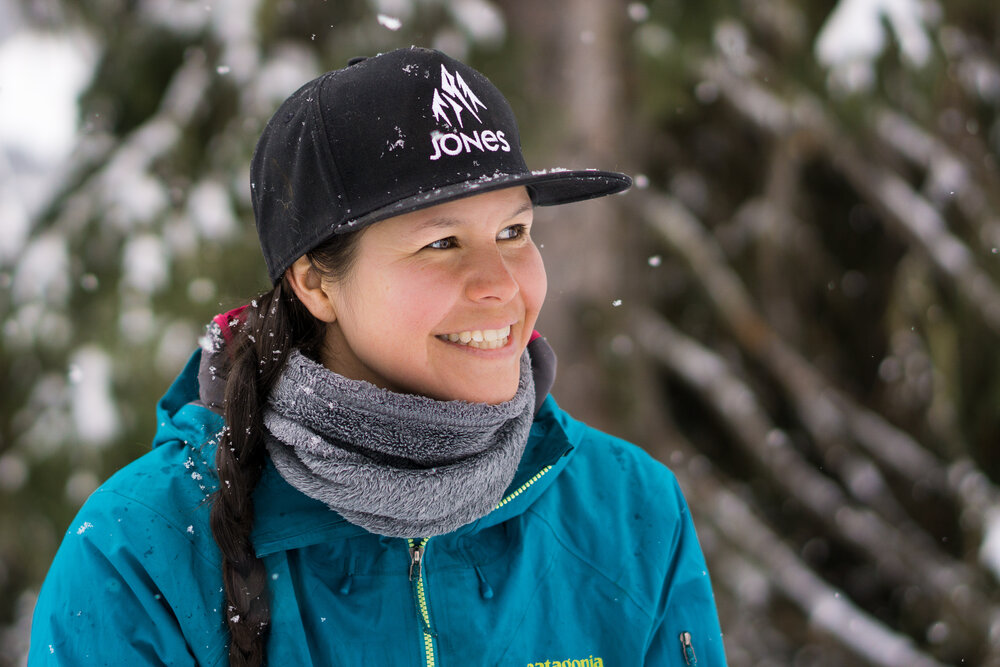 Sandy Ward is from the Líl̓wat Nation, based in Whistler, BC. She is an avid snowboarder and splitboarder, a coach, and language learner.
Together, they make up the Indigenous Women Outdoors team. Indigenous Women Outdoors is a nonprofit organization based in the Sea-to-Sky Corridor of BC. They offer outdoor programming for Indigenous women and nonbinary folx to connect with the land, each other, and themselves.
Where Skiing and Snowboarding Take Us
Skiing and snowboarding have allowed us, as Indigenous women, to travel to places in our traditional territories that we haven't traveled to before. They are places our ancestors would go to for ceremony, to hunt, or to just be. They are places of dirt, rocks, mountains, and water that once spoke the same languages as us. To get to see these places is to go back in time. We are transported to a safe space where it is okay to be who we are, unapologetically and proudly. We walk in the same footsteps as our ancestors, and we get to glide down mountains while we giggle together.
Skiing and snowboarding not only bring us to these magical places, but also connect us with magical people. We come from different Nations, cultures, and languages, but together we are stronger. We share information and stories, transmitting knowledge from one generation to the next, just like our ancestors did. When we are on our own territories, we share what knowledge we possess with our comrades. When we travel to new places, we learn about those places before we go. Who was here since time immemorial? What names do they call these mountains? We learn how to respectfully visit someone else's territory and honor their ancestors.
Learning the Traditional Names of the Land
One way to respectfully visit a new place is to learn the traditional names of the lands you are on. What is in a place name? A lot of mountains, valleys and lakes have easy enough English names to pronounce; usually an "explorer" who may or may not have travelled through the land named that place. But so many places have names from long before settlers came into these areas. These traditional names reflect much more than just someone who settled on the land or mapped the area.
Our traditional place names hold stories of creation, mark boundaries in our territories, and tell us of dangers or of safe passage. Sure, they may be a bit harder to pronounce for some people, but they are an important part of history that should not be forgotten.
For example, Duffey Lake here in BC, Canada is named after James Duffey, allegedly the first person to navigate the area in search of safe passage through the mountains. Was he the first person to navigate the area? No, definitely not. The Lil̓wat people have been traveling through this area for 13,000 years. The whole alpine valley is known as Nlháxten, which effectively translates to "big dish place," as this was a great area for gathering food and medicine. The lake itself is known as Teq, which indicates the log jam at the far end of the lake. These names have stories behind them that include ancient teachings and lessons.
Back before maps, we used stories to navigate our lands. Place names were actual features in the land such as rock slides, big rapids or even a plant that grew in abundance in that area. Another example of how our Lil̓wat stories helped us map our territories is the story of the Copper Canoe. By listening to the story, we are able to safely travel the 270 kilometers on the Lillooet River from its headwaters all the way to Harrison Lake. Our stories include landmarks, and advice on how to travel our lands and waters and return home. These stories are important. And they are everywhere. We invite you to look up the Indigenous stories in your area and find those place names and start using them.
Learning the Land with the Native Lands Map
One resource we use while we are traveling on someone else's territory is Native Land. Native Land is an online map and educational resource that works to represent traditional territories of Indigenous Nations, while also providing a teacher's guide, territory acknowledgment guide, and a blog with many tips and stories. Gaia GPS added the Native Lands layer for all Gaia GPS users.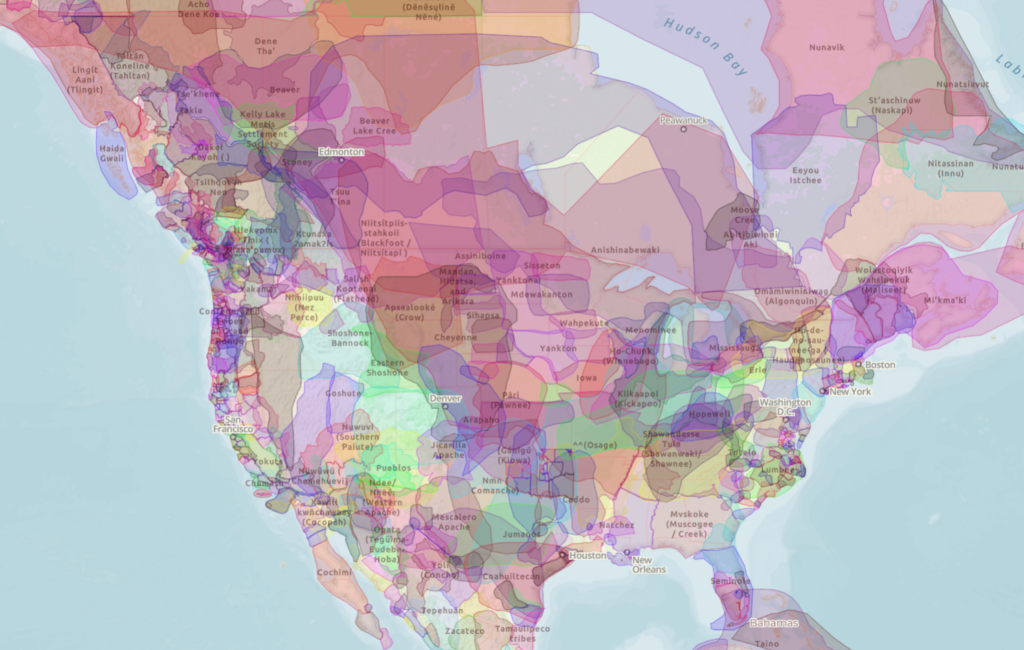 While these maps and boundaries may not be perfect, they are a great starting point to learning whose land you are on, as well as a step in the right direction to forming a relationship with those communities. An awesome feature of the Native Lands map is being able to click/tap the territory to view website links where you can learn more about the Indigenous communities. This is an important feature because learning more about the peoples, cultures, and languages of the local Indigenous community or communities is just as important as knowing whose land it is.
How Indigenous Women Outdoors Supports Healing in the Mountains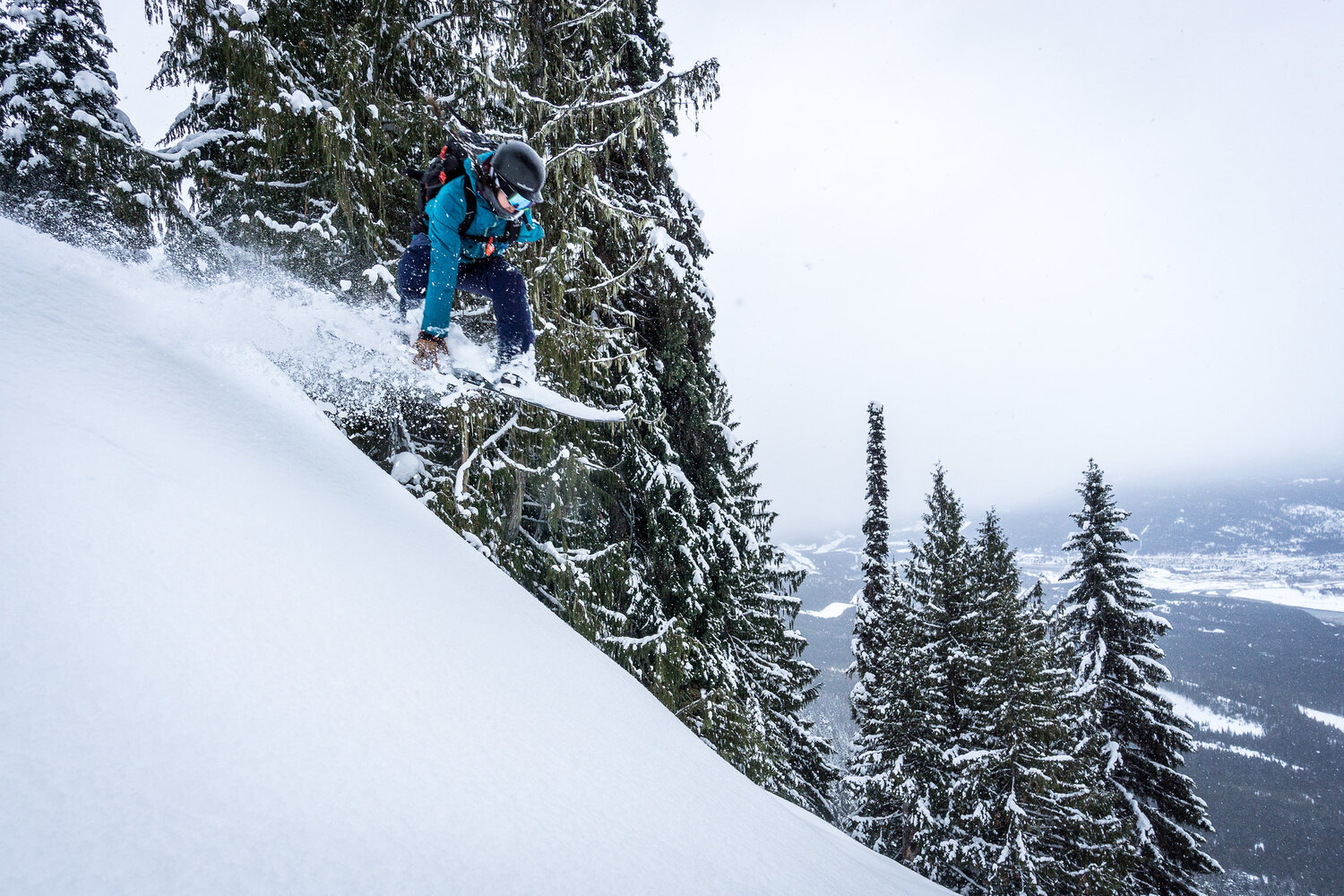 At Indigenous Women Outdoors, we support Indigenous women (cisgender & trans women, non-binary and gender-nonconforming members) in accessing the land in various ways. We believe that getting outside is one way to help our community members on their healing journeys. This support comes in many forms including gear, transportation, safety, knowledge, and a safe space to try a new outdoor activity.
While many barriers exist in a physical sense, mental barriers also hinder accessing the outdoors. We offer a space where Indigenous folx can not only exist, but thrive. It's a space where we help each other up when we fall, and celebrate the small victories of learning knots, making it down a ski run and even just showing up. We foster leadership, and encourage knowledge sharing between people and cultures.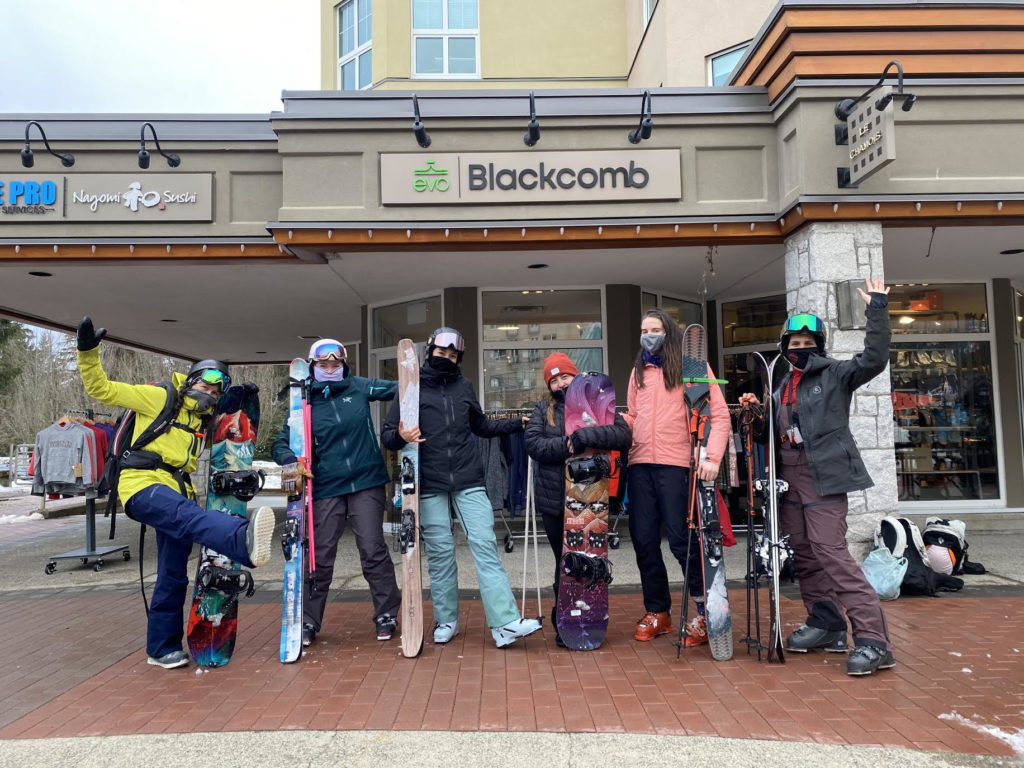 This year, we launched our Backcountry Skiing and Snowboarding Mentorship Program. This program supported six self-identified women, from different walks of life, as well as different cultures, to learn backcountry skiing and snowboarding. We provided gear, workshops, and avalanche safety training certification. While the love for skiing and snowboarding is there, the love to be in an Indigenous-only space is what drives this program forward. These sports brought us together, and the relationships between participants and learning more about the territories where we do these sports is what makes this program successful in our eyes.
Skiing and snowboarding have become a vessel of healing for our peoples. Making sure that we are safe while we are out, as well as knowing where we are is an important piece of backcountry skiing. Our ancestors knew these lands inside and out, and we will continue using modern technology and evolve the same way they did. Maps can allow us to see the bigger picture. We can see our whole route, trip, and ski line with the click of a button. However, being on the land allows us to think beyond any map. Sometimes it can be just as important to focus on what you see in the moment — which if you're lucky enough, might be a beautiful ski or snowboard line that was protected by Indigenous ancestors who knew how to protect those lands best.
Huy chayap a (Thank you all in Sḵwx̱wú7mesh sníchim, Squamish Language)
Kukwstumkacw (Thank you in Ucwalmicwts, Liĺwat language)
Myia Antone and Sandy Ward