How to listen: iTunes | Google Podcasts | Spotify | Stitcher | Pocket Casts | RadioPublic | Breaker | Castbox
Rising to the top of any field requires relentless dedication. But for some people, that singular focus can actually be their downfall. Professional rock climber Matt Segal knew that climbing would never be enough for him. Plus, he was fed up with drinking bad coffee on climbing expeditions. Segal founded Alpine Start, an artisan instant coffee company, while continuing to raise the bar in climbing.

In this episode of the Out and Back podcast, Abby and Shanty catch up Segal to learn how he redefines what's possible in climbing and in juggling sport with running a business. Segal grew up in Miami, Florida, not exactly the climbing mecca of America. But a chance encounter with the sport got him hooked immediately. Segal dove head first in the indoor rock climbing competition scene, where he excelled on the national and international circuit.

Segal wound up in Boulder, Colorado for college and to continue his climbing career. But Boulder exposed him to the allure of the granite and sandstone rock faces out his front door. Segal found himself veering away from the plastic holds and gymnast moves of competition climbing, and to insanely challenging routes outside. Segal quickly established himself as one of the best trad and sport climbers in the country, setting first ascents on the Iron Monkey (5.14) in Eldorado Canyon, the Orangutan Overhang (5.14-) in Independence Pass, CO and Air China (5.13d R) in Liming, China.

Simply excelling at sport was never enough for Segal. He combined his climbing expertise with his degrees in Psychology and Religious Studies with an emphasis in Tibetan Buddhism to assist on archaeological explorations of 800-year-old man-made caves high on rock faces in the Mustang region of Nepal.

Fed up with drinking bad instant coffee on expeditions, Segal found a stroke of inspiration on a climbing trip to Canada.

"There's going to be a time when climbing doesn't really work for me," Segal recalls on the podcast. "Some of the allure with climbing was starting to fade a little bit. I was starting to get into other sports like paragliding. I just had this idea of, here I am, it's a rainy day in my tent. I was drinking Starbucks Via. I was like, man, this kind of sucks. And I hate Starbucks. There's nobody making a good instant coffee out there. Part of me was like, well, if I could make an instant coffee that even tastes just as good as Starbucks, I'm way cooler than Starbucks. Maybe people would buy it."

Segal came home and started his own instant coffee company — Alpine Start. In 2017, Alpine Start was just getting off the ground when Segal suffered a near-death paragliding accident. Shattering his body only motivated him further to make the best coffee possible — and to make coffee with benefits that go beyond a simple caffeine jolt. Segal experimented on himself and his friends, adding supplements to coffee concoctions to see what worked. All of that led to Alpine Start's newest venture, a "Benefits" line that tastes so good and is so good for you that you'll want to drink it at home.

Whether you live at the crag or seek insight into pursuing your dreams, you're not going to want to miss this episode. Tune in to feed off of Segal's passion for getting outside and protecting the places we love to play through his work with Protect Our Winters and 1% for the Planet. Learn how he balances life as an elite athlete with a thriving small business. Segal goes deep into the recesses of his mind after breaking nearly every bone in his body, while simultaneously nursing a broken heart.

Keep up with Segal on Instagram. And check out Alpine Start's Kickstarter campaign while it's still live throughout February. You can also read more about Segal's Nat Geo trips to the Mustang Valley here and watch the documentary here.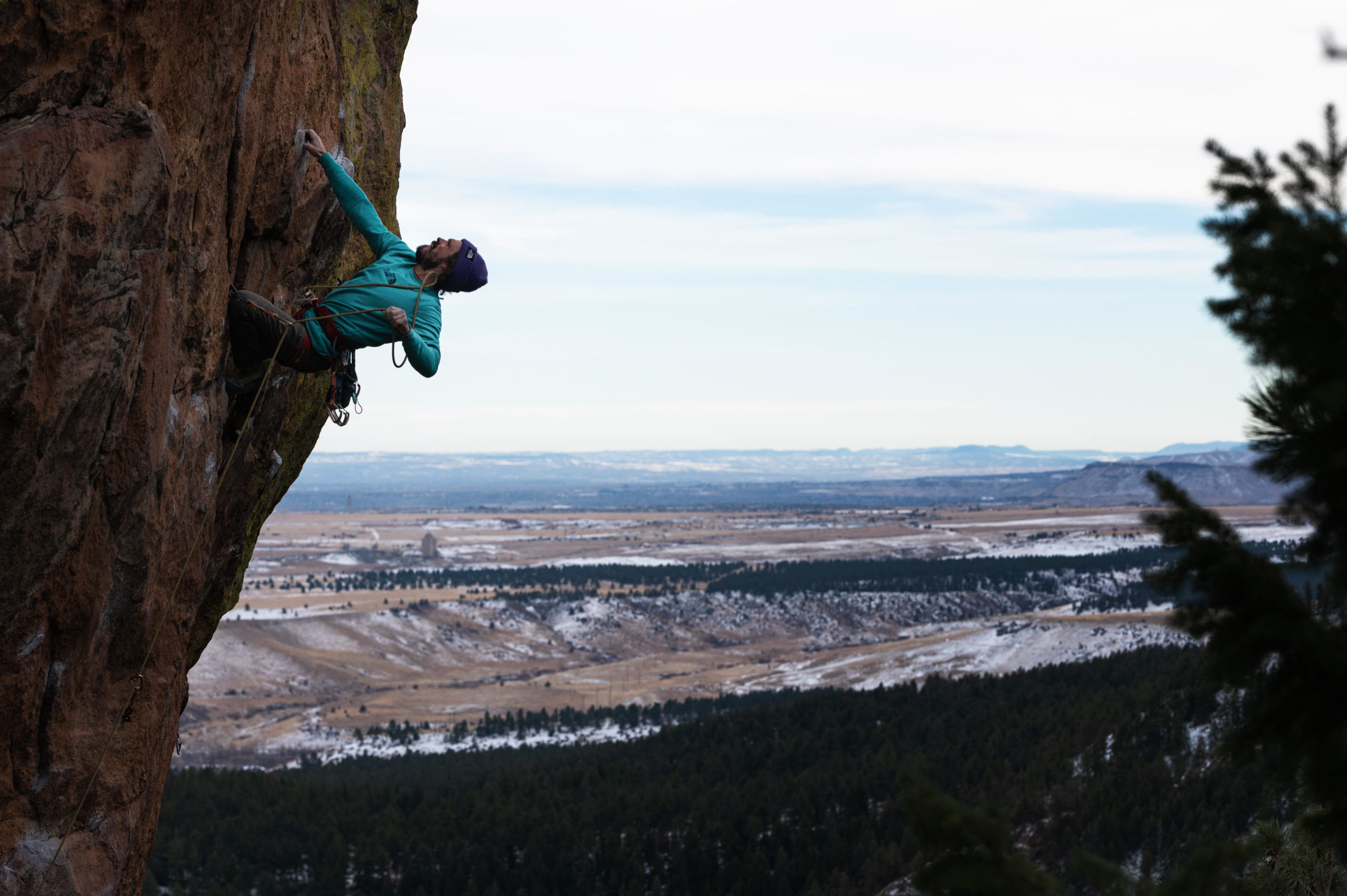 Episode Highlights:
2:55: Segal has been climbing for over 20 years.
3:20: Segal got his start climbing in the unlikely place of Miami, Florida.
5:50: Segal moves to Boulder, Colorado, to pursue his competition climbing career and to go to college.
6:30: The allure of the rock proves too great in Boulder. Segal shifts from indoor competition climbing to outdoor sport and trad climbing.
11:00: You might assume that going to college in Boulder means Segal went to CU Boulder…wrong! Segal talks about his unique education.
15:30: Segal discusses his mindfulness practice in climbing.
17:15: Segal discusses his two National Geographic expeditions to the Mustang region of Nepal, where he helped archeologists access otherwise unattainable sites.
29:00: Segal talks about how he went about sending the first ascent on Iron Monkey, one of the hardest trad climbs in Colorado at the time. How do you go about attempting something that's never been done before? Segal shares.
34:00: Segal shares his epiphany that led him to found Alpine Start, an artisanal instant coffee company.
37:31: Segal starts paragliding…why?!
38:35: Segal breaks numerous bones in a paragliding accident. His ice axe goes through his calf. He's on the mountain for eight hours before he can be airlifted to the hospital.
41:10: The best alpinists have the worst memories.
42:20: Segal's broken, goes through a really hard breakup, and a friend dies. How do you heal from all of that?
43:45: Throwing himself in Alpine Start helped Segal heal and catapulted the company.
47:20: Segal tried a lot of really bad coffee in his quest to find and make instant coffee that actually tastes good.
49:00: Segal started experimenting with functional ingredients as he was recovering from his accident. Now Alpine Start is making coffee and matcha with these beneficial ingredients in them.
55:30: Segal discusses how he got into environmental activism with Protect Our Winters and 1% for the Planet.
59:00: Segal runs through a typical week and how he juggles training as a professional athlete with working on Alpine Start.
Next Episode: Professional Mountain Climber Adrian Ballinger Finds his Limits and Love on Mount Everest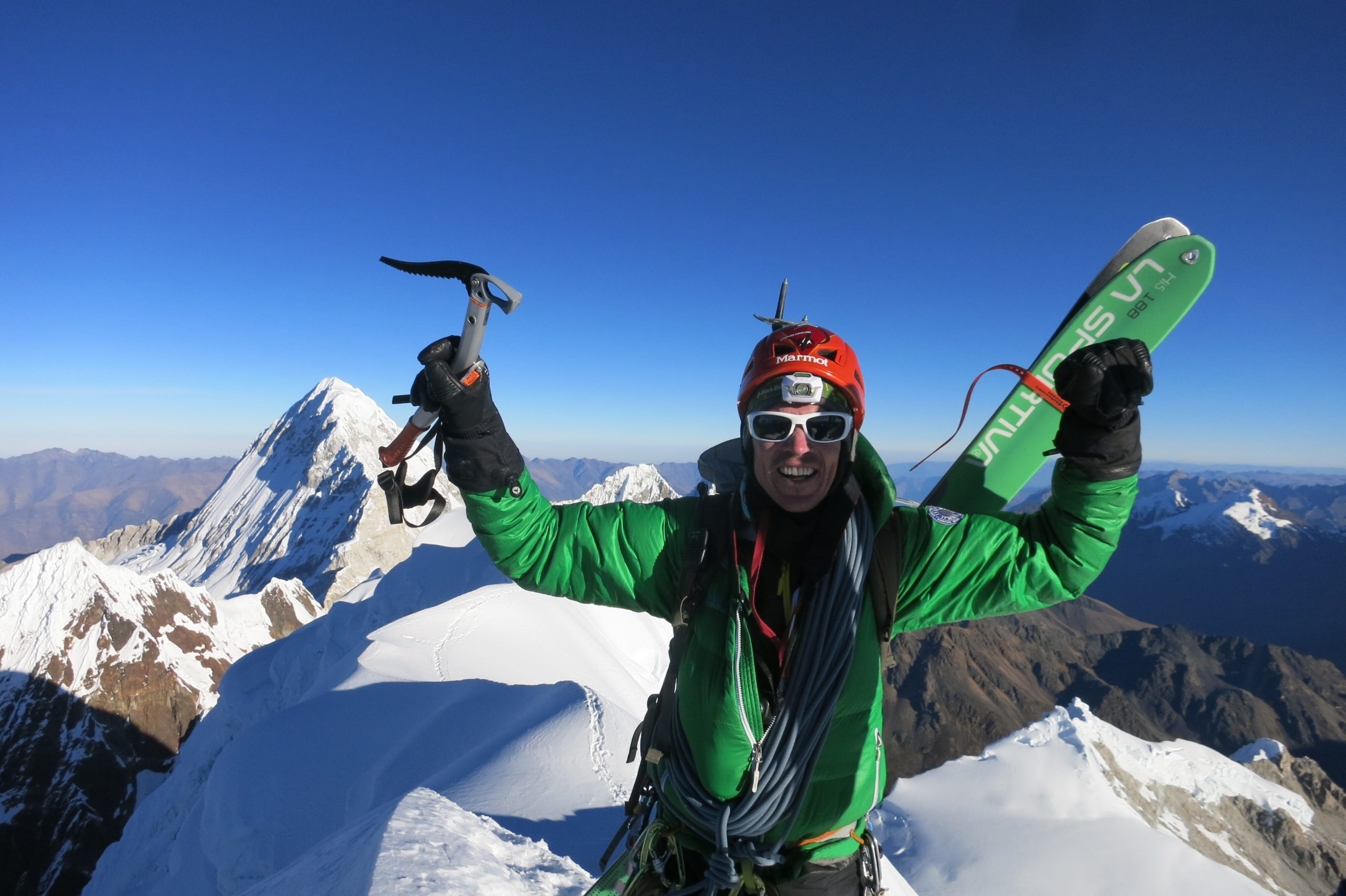 Alpinist Adrian Ballinger has made a career of climbing the Himalaya's 8,000-meter giants. Since 2008, he's summited Mount Everest eight times, including once without supplemental oxygen. He has also climbed other lofty and daring peaks in the region like K2, Lhotse, Cho Oyu, and Manaslu. But perhaps the biggest hurdle Ballinger has surmounted has been overcoming family and societal pressure to live a life outside that's true to himself.
In the next Out and Back episode, Ballinger takes hosts Mary and Shanty all the way back to his first experiences with the outdoors. Ballinger didn't grow up in an outdoorsy family, but learned to ski when his family moved to Massachusetts and lived across the street from the local ski hill. A friend's dad offered to teach him to rock climb. His parents didn't approve of this new sport, but Ballinger found a quiet ally in his mother.
"My mom had this great dichotomy. On one side, if I was going rock climbing, I couldn't tell her. I had to tell her I was going to the library. But she knew that meant I was going climbing. But she didn't want to talk about it," Ballinger explains on the Out and Back podcast. "But every couple of weeks or once a month, another cam would show up my bed. She had gone to the local Eastern Mountaineering Sports shop to figure out what I needed and she helped build my rack, but it was never something that she wanted credit for or necessarily encouraged out loud. It was pretty cool."
While Ballinger's love for the mountains grew deeper, he also felt an obligation to steer toward a professional career. Ballinger earned his bachelor's degree from Georgetown University and was accepted to medical school the following year. But he deferred enrollment to indulge in one glorious gap year to "get the mountains out of his system." One year turned into two years, and, well, let's just say his parents weren't impressed. Decades later, Ballinger is still out there on his gap year.
Ballinger speaks openly about the challenges of guiding on the world's highest mountains, how terrible it feels to summit Mount Everest without oxygen support, and how he met the love of his life, professional climber Emily Harrington, in a fateful encounter on Mount Everest. Ballinger reminds us that going against the grain can often lead to true happiness within. Check out the guided trips with Ballinger's company Alpenglow Expeditions. Follow Ballinger on his Instagram page.
Last Episode: Camping and Overlanding Save Sonya and Necota Staples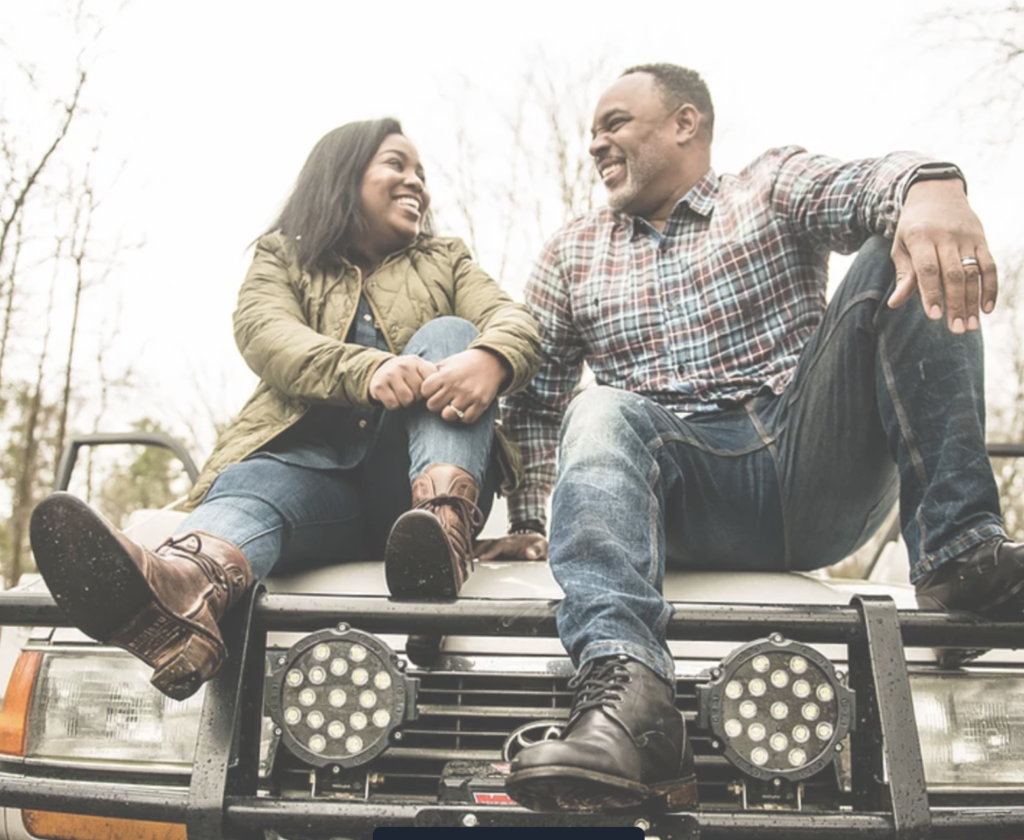 This special episode of the Out and Back podcast shares the story of Sonya and Necota Staples and how the outdoors saved their marriage. In fact, they've grown into accomplished overlanders who adventure off-road around America and beyond.

Ten years after they said "I do," Sonya and Necota Staples reached the brink of divorce. They had gotten so caught up in the business of living that they drifted apart. That's when these city dwellers tried something new: camping. That one trip changed the trajectory of their lives.

Tune in to learn how camping and overlanding rejuvenated the Staples' marriage. The Staples share their story openly and honestly, with humor and insight along the way. They talk about what inspired them to start the Youtube channel and social media presence StaplesInTents. And they get into why they swapped out their BMWs for a Land Cruiser and adventures off road. In fact, the Staples have gone overlanding all over the world, including overseas to Columbia.

Check out Sonya and Necota's blog StaplesInTents, YouTube channel, and Instagram. And connect with their other Instagram handle, BlackPeopleOffroad.
Meet the Hosts
Andrew "Shanty" Baldwin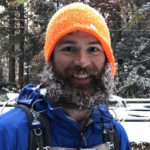 In 2019, host Andrew Baldwin completed a southbound thru-hike of the Appalachian Trail. After five months on the trail, Baldwin returned home to pursue a career in voice acting. A friend of the Gaia GPS company, Baldwin was a natural choice for hosting the Out and Back podcast.

In each Out and Back episode, Shanty strives to bring you conversations with people who spend an extraordinary amount of time outdoors. Listen in as Shanty taps into each backcountry expert's superpower so that you can take their knowledge and experience with you on your next adventure.
Mary Cochenour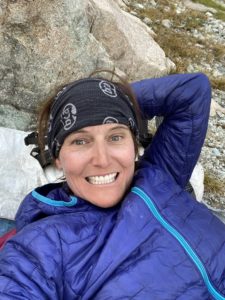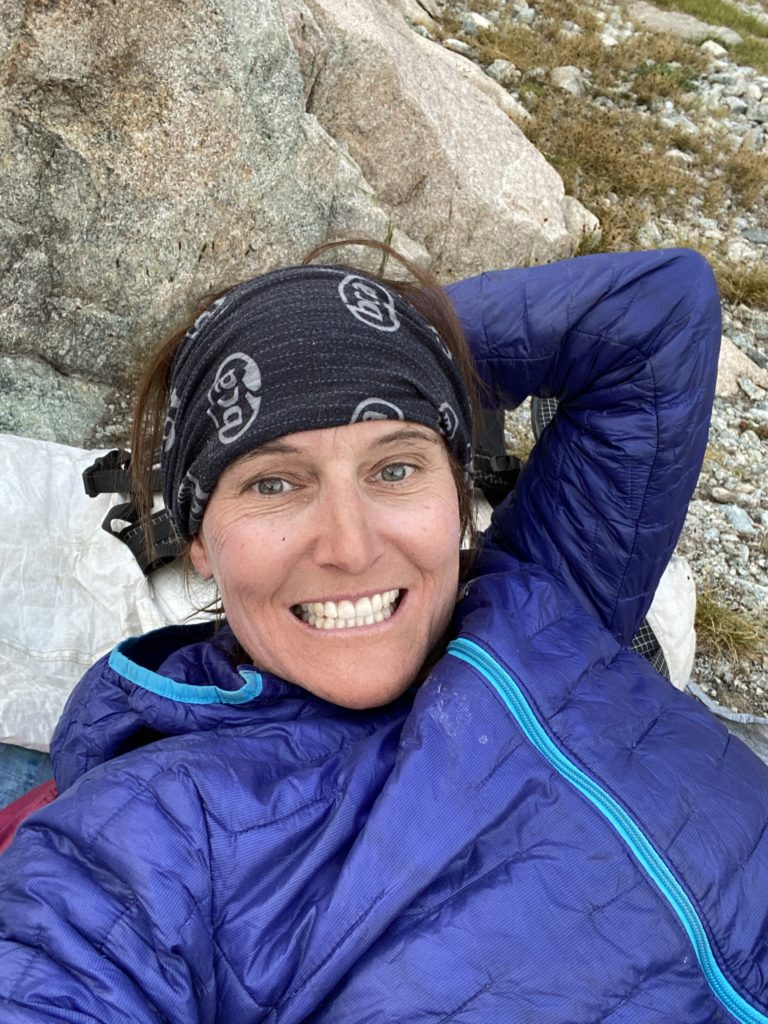 Mary is the Out and Back podcast producer and a writer and editor at Gaia GPS. Before joining Gaia GPS, Mary worked as a lawyer, newspaper journalist, ski patroller, Grand Canyon river guide, and USFS wilderness ranger.
When she is not in the office, Mary works as a guide for Andrew Skurka Adventures in wild places around the west, like Rocky Mountain National Park, Yosemite, and the Brooks Range in Alaska. See some of Mary's adventures on Instagram. Also, read her tips on how to plan your first solo backpacking trip and listen to her scary story about being stalked in the wilderness by a sketchy man.
Abby Levene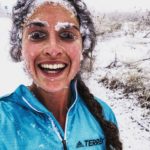 When she's not busy writing and editing content for Gaia GPS, Abby Levene can be found trail running, biking, and skiing around her hometown of Boulder, Colorado. In 2017, Abby broke her wrist eight miles into her second ultra. She went on to win the race, and has been hooked on the sport since. She's passionate about using her graduate education in environmental journalism and her love for playing outside to tell stories about the issues, people, and places of the outdoors.