Trails Offroad, a premier source for overlanding routes in the U.S., brings thousands of hand-curated, offroad routes directly to your Gaia GPS account. With Trails Offroad, you can discover 2,400+ off-road routes sourced from hundreds of experienced off-road experts and outdoor enthusiasts. Thanks to this new partnership, you can now take any route with you offline in the Gaia GPS app with just one click.
Explore More than 2,400 Overlanding Routes from Trails Offroad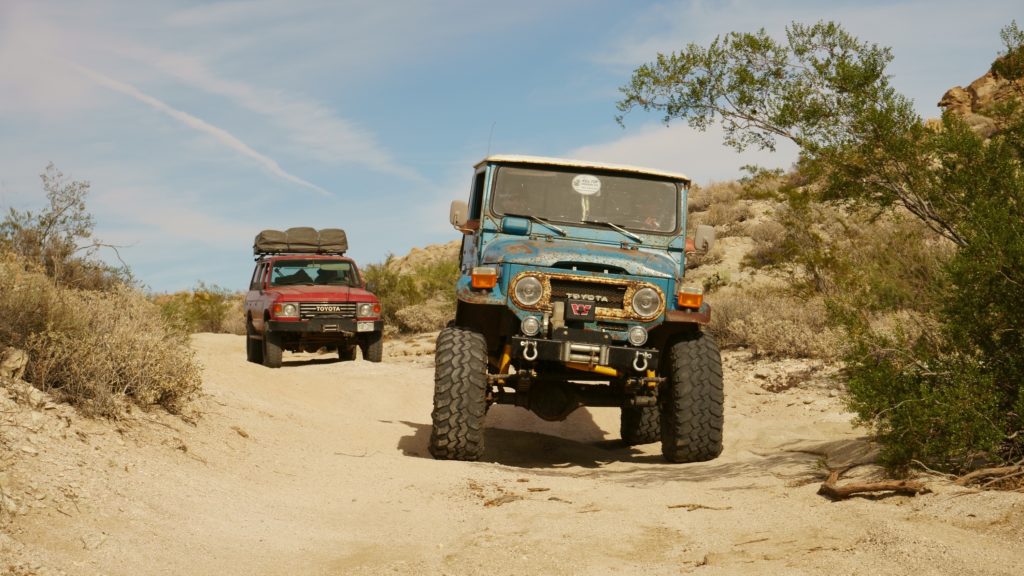 Trails Offroad compiles detailed reports from experienced off-road experts and outdoor lovers who have driven each route. Each report provides a detailed trip guide with notes to help you navigate along the way. Easily select the best route depending on your interests with difficulty ratings, duration, trail descriptions, and road type details. You can also learn about obstacles, unique points of interest, and dispersed camping opportunities along any route.

From iconic overland routes, desert and mountain trails, remote mud bogs, hidden lakes, swimming and fishing holes, ghost towns, and old mines to the farthest backroad path, Trails Offroad has you covered.
How to Download Trails Offroad Routes to Gaia GPS
Uploading routes from Trails Offroad to Gaia GPS is available to everyone with a Trails Offroad and Gaia GPS account, including free accounts on both platforms. In addition, All-Access Trails Offroad Members can import waypoints, color-coded difficulty ratings, and include the option to download the GPX file directly from Trails Offroad.
To start downloading a route, connect your Gaia GPS account to Trails Offroad by doing the following:
Sign in to your Trails Offroad account
Visit any trail page
Scroll down to the toolbox areas and click the 'upload to Gaia GPS' button
A new page will pull up prompting you to log in to your Gaia GPS account
Log in to your Gaia GPS account and click 'authorize' to allow your Trails Offroad routes to be imported
Trail data will automatically sync to your Gaia GPS account
You won't have to login on future syncs when you click the 'upload to Gaia GPS ' button; the app will remember your info and sync the routes right to your account
For more details on uploading Trails Offroad routes to Gaia GPS, view this help center article.
The Best Backcountry Navigation App Meets the Best Off-Road Trail Guides
Sign Up for a Free Gaia GPS Account
Sign up for a free Gaia GPS account to access the worldwide, tiny-to-download, Gaia Topo map, plus discover trails, plan trips, navigate, and record data. Access hundreds of Gaia GPS maps and download them for offline use with a Gaia GPS Premium Membership.