From canoeing the Rio Grande in Big Bend to finding the perfect lunch spot in Yellowstone, you can find all the amenities for your next national park trip right in the newly updated Gaia Topo. We've added 14,633 National Park Service points of interest to the map so you can easily take advantage of all of the opportunities these natural playgrounds have to offer.

Whether you're looking for the visitor's center, a designated campsite to pitch your tent, or a historical site to explore, you can find these points of interest and many more right in our flagship map you know and love.
Find Food Lockers, Remote Trailheads, Campsites, and more
From finding the fee station at the start of your trip all the way to snapping a family photo by a scenic overlook, Gaia Topo is here to guide you through your journey. We've added 1,745 trailheads to the map so you can get off the beaten path.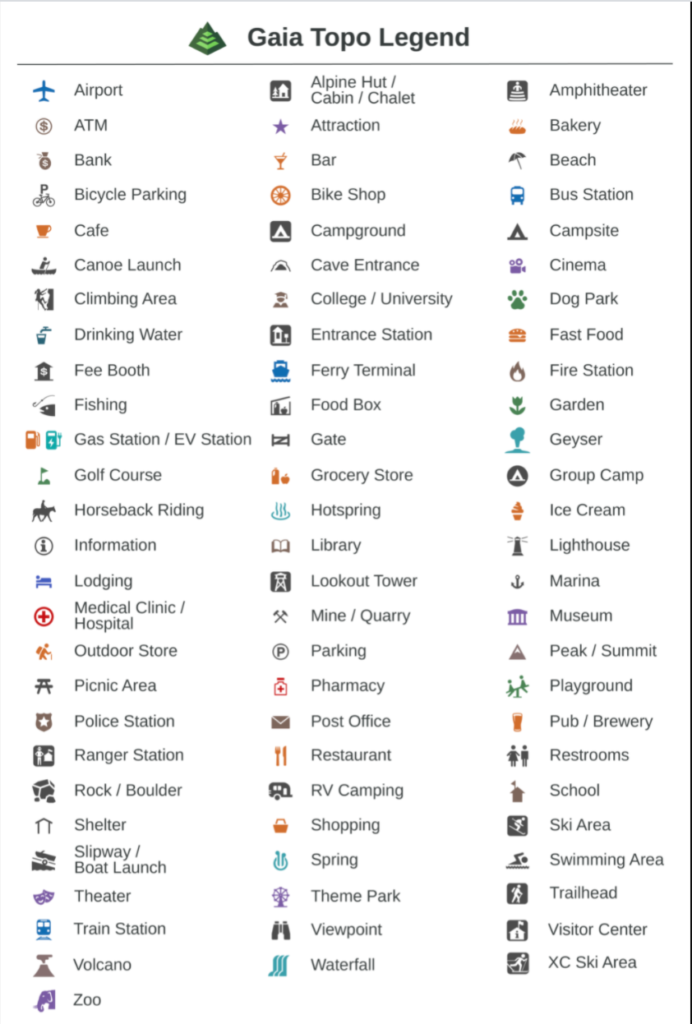 Get a conditions report at the ranger's station or visitor's center. We've added 345 rangers stations and 590 visitor's centers so you can always find the closest one. You'll also see an additional 214 canoe launch spots and 363 food lockers around the country. You can even find the best place to camp. Discover an additional 2,155 campsites, clearly labeled with the tent "camping" symbol.
If you're backpacking through bear country, see where to store your food in the 363 food lockers added to the map. Exploring the park by bus? Find the nearest bus stop thanks to the addition of 246 stops. Add an educational dimension to your family trip; explore 703 more historic sites now on the map. Or enjoy park ranger interpretive talks and presentations at the amphitheaters now in Gaia Topo.
Skip the Paper Maps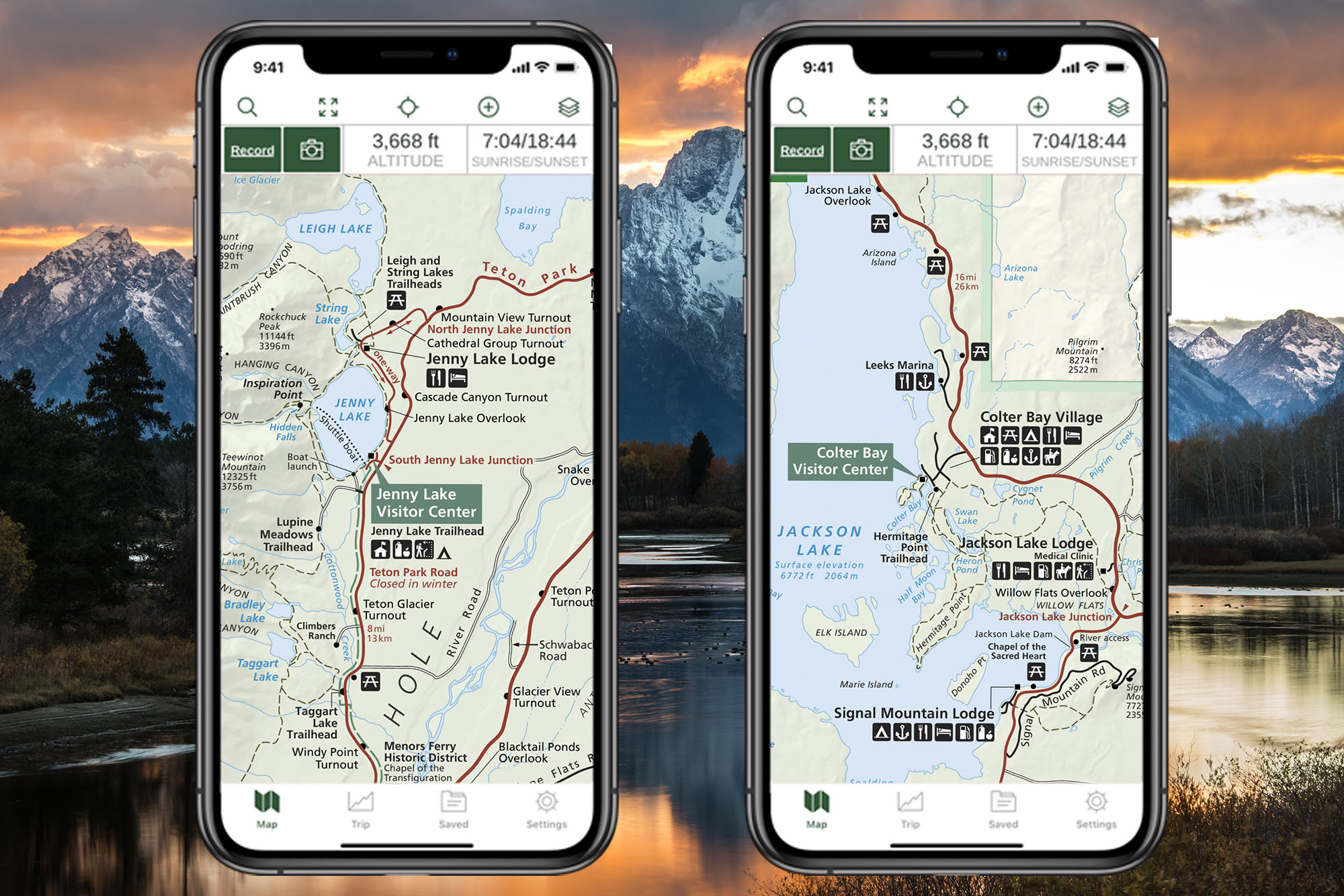 No need to stop at the kiosk for the paper park map. Get the NPS Visitor Map right on your phone instead. Sourced from the National Park Service, the NPS Visitor maps highlight all of the features you'll want to have on hand when sightseeing and exploring national parks. Pick out where to stop along your route with labels for amenities, trails, roads, and natural features. Use the black square icons to identify campgrounds, picnic areas, restrooms, boat launches, ranger stations, and more. Pair the NPS Visitor Map with Gaia Topo to navigate the park with ease.

For even more detailed national parks maps, check out our extensive list of National Geographic Trails Illustrated titles. NatGeo Trails Illustrated maps are crafted in conjunction with local land managers and undergo rigorous review and enhancement. They include detailed topographic information, clearly marked trails, recreational points of interest, and navigational aids.

Both the NPS Visitor and NatGeo Trails Illustrated maps are available with a Gaia GPS Premium membership.
And finally, learn more about the place you're visiting with the Native Land Territories map. Created by the Canadian non-profit Native Land Digital, this map marks traditional Indigenous territories across the Americas and beyond. Many outdoor recreation areas, including national parks and wilderness areas, exist on lands where Indigenous tribes were forcefully removed. The Native Land Territories map provides a starting point for deepening understanding of those Indigenous nations' people, history, and culture.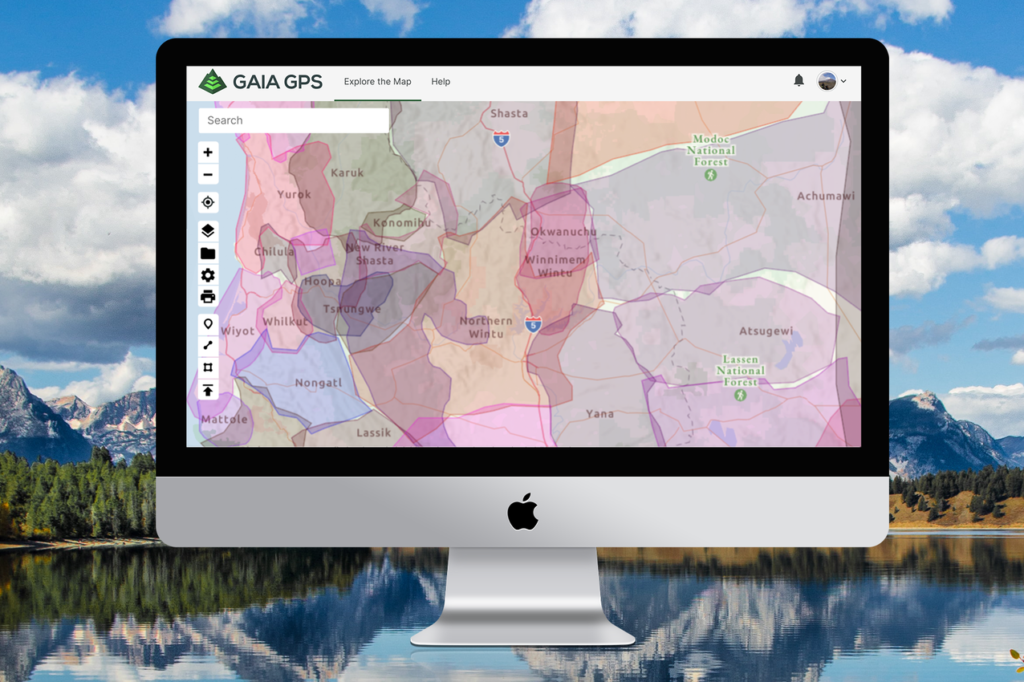 Gaia Topo is Available to Everyone
Access Gaia Topo on the web at www.gaiagps.com/map/ and in the Gaia GPS app on both Android and iOS. With Gaia Topo you can search for hikes in your area, record tracks in the field, and create a custom route on the map for free. Create a free account to save your routes and tracks so you can revisit them later.

Get a premium membership to download Gaia Topo and take the map offline with you in areas without cell service. A Premium Membership also gives you access to Gaia GPS's entire map catalog. Download hundreds of maps, including National Geographic Trails Illustrated, high-resolution satellite maps, weather overlays, and government-issued topo maps like USFS topo, all the USGS quad maps, and MVUMs.