Find hidden game reserves, connect the dots on your big hiking loop, and camp in solitude using the Public Land (US) and Private Land (US) maps. This duo can be used in tandem to quickly and easily decipher public and private land right in Gaia GPS.

Always know where you can and can't go with this toolkit in your pocket. Avoid trespassing, or see landownership if you want to ask for permission to pass through. Find those peaceful, obscure camp spots so you can beat the crowds. View who manages public land areas so you can find more info about camping regulations, vehicle accessibility, and hunting laws. Plus, the Public Land map just got even better. We've added 1.5 million acres to this map to give you an even more comprehensive look at federally-managed land across the US.

Whether you're route planning on your desktop at home or navigating offline in the field, the Public and Private Land maps can assist on any adventure. Each map provides coverage across the entire US. Read on to learn how to use the Public and Private Lands maps on your next trip.
Public Land (US) Map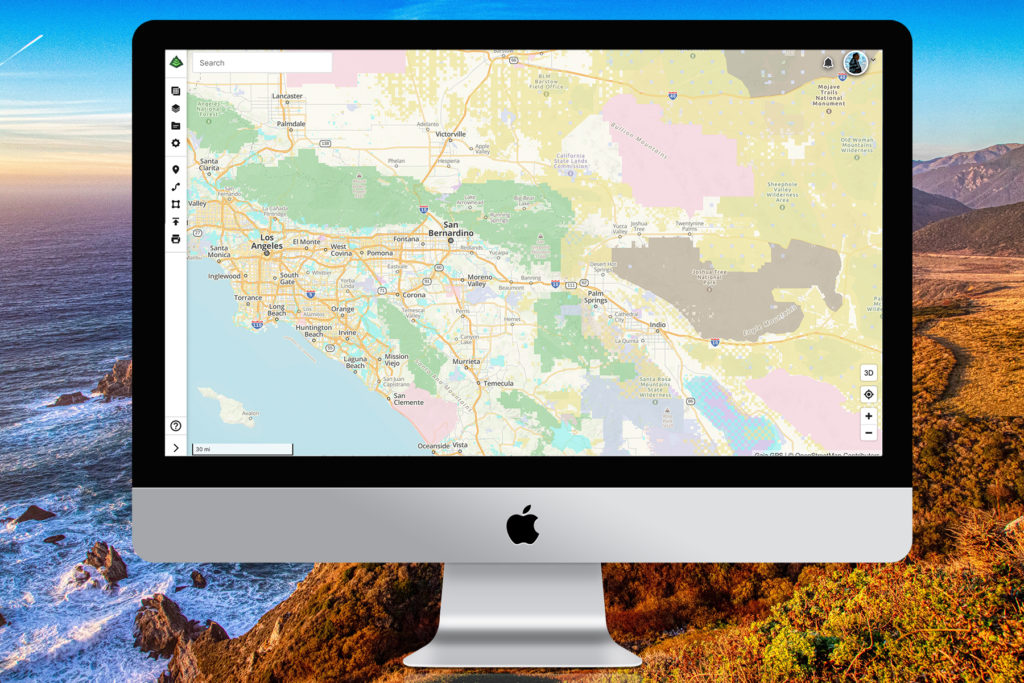 Discover state forests to explore in your backyard, or BLM land for camping during your next road trip. America's public lands provide some of the best resources for hiking, offroading, bikepacking, fishing, kayaking, canoeing — you name it. The Public Land (US) map gives you the most current and comprehensive data of these government-managed areas.

Hikers, hunters, overlanders, and anyone exploring areas of mixed land ownership may want to consider using this layer, which emphasizes:
National and state forests
Parks and monuments
Wildlife refuges
Conservation lands and game preserves
Bureau of Land Management areas
Color-coded federal lands let you easily identify which government agency manages an area. Plus, this map just got even better. We've added 1.5 million acres of public land to the map to ensure you get the most accurate and comprehensive coverage available. This expanded coverage encompasses everything from nearly 327,904 more acres of land managed by the National Parks Service (an area the size of Grand Teton National Park) to 106,447 more acres of Forest Service land (the size of Antigua and Barbuda combined).

The updated layer draws on the most exhaustive and precise datasets available so you can find secret caches of public land you may never find otherwise. It displays the privately-held inholdings in federal and state parks that may not appear elsewhere, as well as smaller public lands missing from many popular maps. Bear in mind that not all of the areas in the layer will be open to the public, and watch for any restricted zones within otherwise accessible lands.
Private Lands (US) Map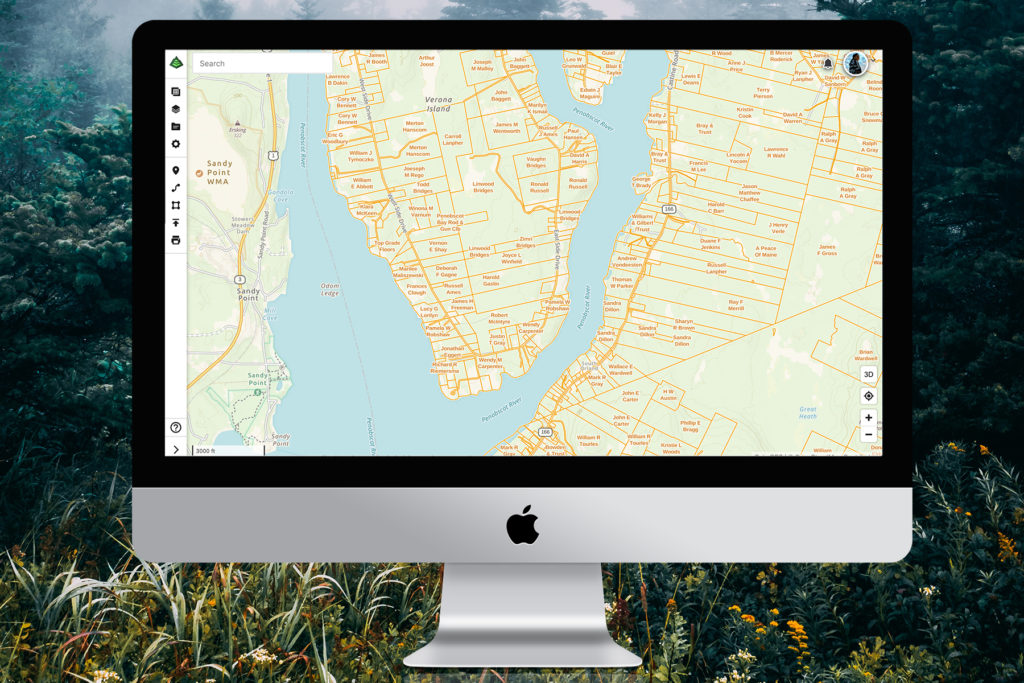 Use the Public Land (US) layer in conjunction with its complement, the Private Land (US) map, to get access to land ownership data for every single state across the US. Various outdoor enthusiasts and professionals ranging from hunters to conservation officers and first responders can easily access critical information using the Private Land map. If you're planning a hunt in a new zone, use the Private Land map to quickly scout the area and surrounding property lines. Bird hunters pursuing everything from pheasants in South Dakota to mallards on the US flyways also enjoy the quick access to land ownership data.

The Private Land map lets users easily view land ownership information and parcel sizes. Just tap on a land parcel to get more ownership information, including the address if publicly available. Property lines are marked by bright yellow boundaries that you can't miss.
Downloading offline maps with the US Private Land overlay will benefit game wardens working with land owners in remote areas. Search and rescue personnel can use Gaia GPS as a single source for coordinating search efforts in areas with multiple land owners. Using both the Private Land map and the area feature, firefighters can use Gaia GPS to complete wildfire incident reports.
How to use the Public and Private Land Maps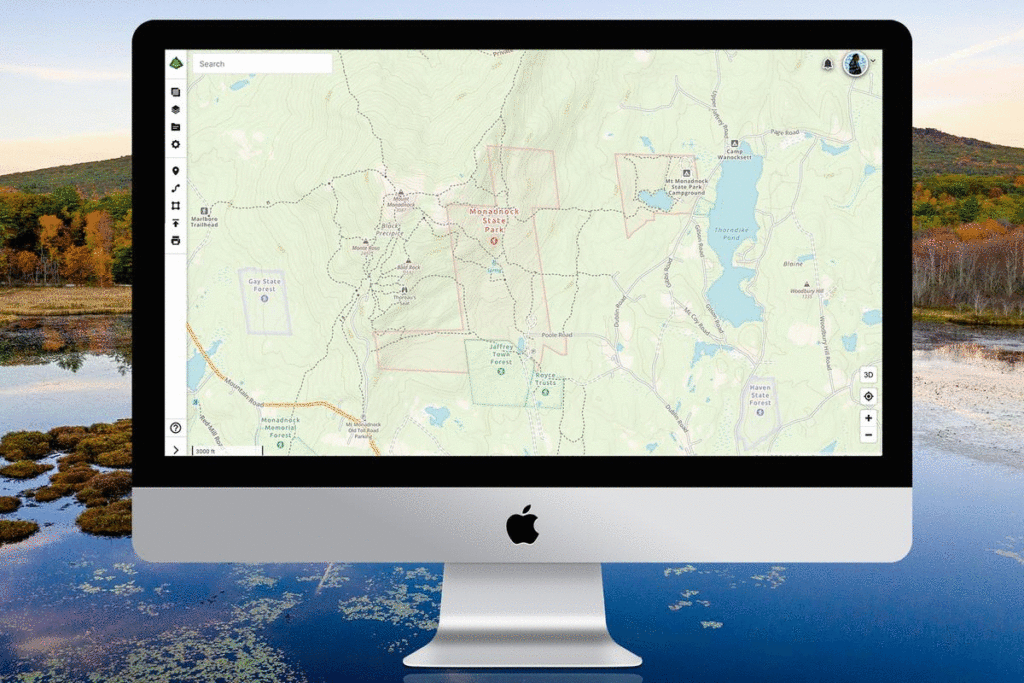 Pair the Public and Private Land maps on top of your favorite base map, such as Gaia Topo or the Satellite Imagery layer, to get a quick and clear sense of land designation. Layering the Public and Private Lands overlays on top of the Satellite Imagery map proves especially useful for hunters who want a crisp areal view with property lines. Combining the Private Land and Public Land maps along with state-specific game management unit overlays will let you focus on the hunt and not worrying about where the big bull or buck you are stalking goes.

While you can see public land information right in Gaia Topo, area shading in the Public Land map gives you an even clearer picture. Add the Private Lands map to make sure you avoid trespassing, or so you can get permission to pass through a landowner's property. Get detailed directions for layering maps together here.
Get the Public and Private Land Maps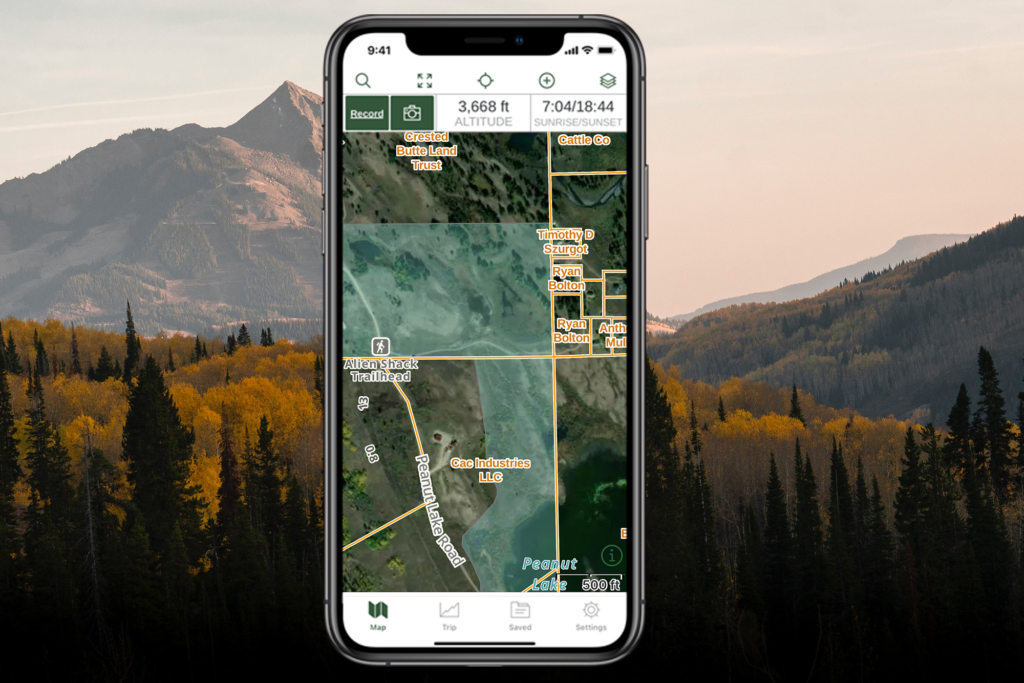 Public Land (US) and Private Land (US) maps are available with a Gaia GPS Premium membership. Premium comes with the ability to layer maps on top of each other so you can see public and private land markers as well as topographic detail, landmarks and waypoints, and satellite imagery.

Going Premium also lets you download maps for offline use so you can always find your way and see whose land you're on while in the field. A Premium Membership gives you access to Gaia GPS's entire map catalog. Download hundreds of maps, including National Geographic Trails Illustrated, high-resolution satellite maps, weather overlays, and government-issued topo maps like USFS topo, all the USGS quad maps, and MVUMs.