Despite its name, the Ice Age Trail mostly attracts thru-hikers during summer. Warm, sunny days let the traveler admire the kettles and moraines carved into Wisconsin's glaciated landscape. Water sources flow abundantly, and well, you don't have to contend with sub-zero degree temps and knee-deep snow blowing in from the Great Lakes.

Yet Emily Ford forged right ahead and thru-hiked the 1,200 trail during the dead of winter anyway. After 69 days of post-holing down the trail, trudging along icy roads, and eating breakfast huddled in her sleeping bag, she also became the second person and the first female to complete a winter thru-hike this midwestern long trail. In fact, she was only the 78th person to complete the trail during any time of year.

Emily did not set out to break any records or set any "firsts." Her rationale for taking on the trail during the harshest time of year was simple. As a professional gardener at the Glensheen Mansion on the shore of Lake Superior, Emily simply had the time during winter. Someone else had already done it. So, she reasoned, the proof was in the icy pudding.

"One dude did it [in winter] before me, Mike Summers. And it kind of should have been like a red flag to be like, are you sure you want to do this? I didn't care. In my mind, this dude did it, so he already broke the ice. I guess I could probably do it too."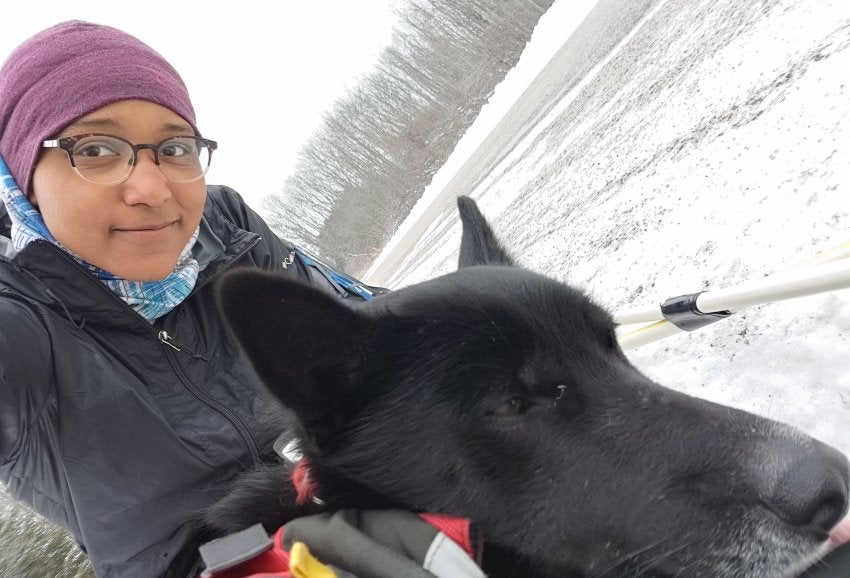 In this episode, Emily tells us all the details of her frigid trip across Wisconsin. From her three sock system to chugging cartons of cream from gas stations, she will prime you for your own winter hike. Or she will simply leave you inspired by her resilience and can-do attitude.

Emily also shares how the journey convinced her of the inherent goodness in people. She wound up borrowing a lead mushing dog, Diggins, to keep her company on the trail. Hear the heartwarming tale of how Diggins ended up becoming a permanent member of Emily's family.

Emily turns back the clock, revealing how her intrinsic love of playing outside led to a burgeoning passion for camping and hiking as an adult. Emily, who is a queer, Black woman, opens up about how she feels inadvertently becoming a source of motivation for so many on social media and beyond.
Follow Emily on Instagram for updates on her adventures outside and gardening career.
Last Episode: How a Milestone Birthday Led Alan Adams to Break a World Record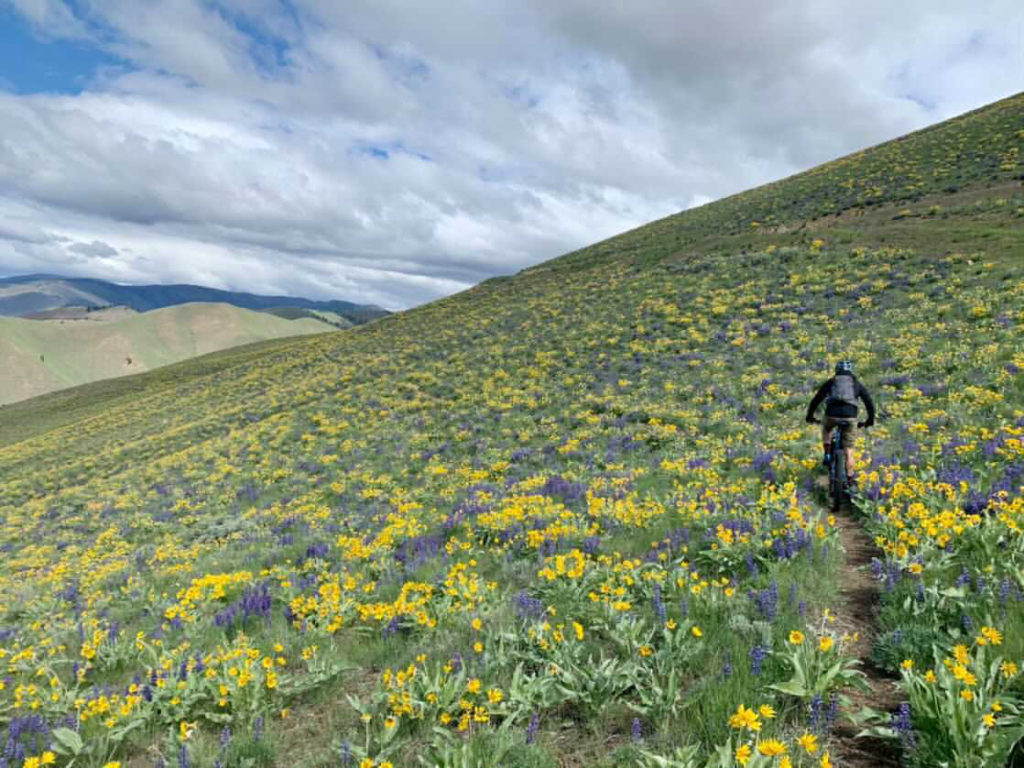 In 2013, a life threatening crash in a cycling race set Alan Adams into a spiral of bad decisions. He quit bike racing, and faded into the worst shape of his life. After seven years, Alan finally felt stable in his relationship and job as a Patagonia sales rep. He was ready to reclaim his fitness and ambition by taking on an audacious goal. So for his new years resolution in 2020, the year he would turn 40, Alan aimed to climb two million vertical feet under his own power.

Alan not only met his goal, he smashed it. The Bozeman, Montana, resident climbed over 2.5 million feet of vert by ski touring and cycling — breaking the record for the most human-powered vert climbed in a single year.

Alan climbed an average of 7,000 feet on his skis and bike — every day for an entire year. There was no media fanfare, no Instagram hashtags, and no corporate sponsorships. The challenge was purely a way for Alan to reconnect with the natural world around him and to rediscover his inner strength.
In the previous episode of the Out and Back podcast, Alan tells the story of what led to this ambitious goal. Tune in to hear how this vertical challenge brought Alan's life back into focus. The routine of being outside every day taught him to appreciate time and accept a simpler way of life.
Next Episode: Gaia GPS points to "I do" for Denver Couple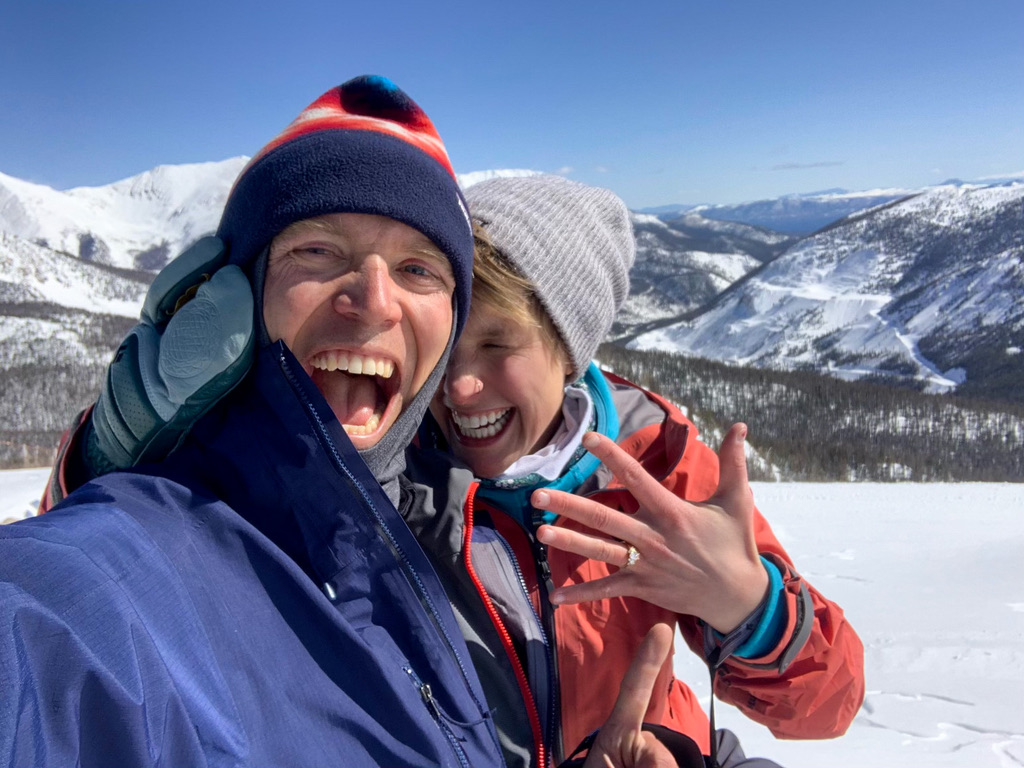 Over here at Gaia GPS, we love hearing stories about how our app facilitates incredible adventures, ground-breaking science, and life-saving rescue missions. This story might take the (wedding) cake. Don't miss the next episode of the Out and Back podcast to hear how Gaia GPS played a starring role in bringing two Denver, Colorado educators together for life.

Phoebe Novitsky knew there was something special about Ian Silberman from the first time she met him at the dingy basement office of SOS Outreach. The stars never quite aligned, until one fateful night years later. Ian was leading a 17-day backpacking adventure for this students. It was a rough trip. After Ian evacuated one student with a stomach bug, he realized he had a text from Phoebe. The two struck up a text conversation that continued on for the rest of Ian's trip, their words shrinking the many miles of wilderness separating them. They never looked back.

From taking a wrong turn on Colorado's Grizzly Peak to bonking on an epic gravel ride, Ian and Phoebe quickly got to know each other through their trials and triumphs outside. And they developed an unbreakable bond in the process. Tune in to hear the heartwarming story of how the couple used Gaia GPS (of all things!) to take a trip through time and space and put a ring on their relationship.