Gaia GPS offers an expansive collection of National Park Service maps for 45 national parks and recreation areas throughout the United States. Skip the paper map at the park entrance and view all park amenities, trailheads, and must-see stops right on your phone.
What's Included on the NPS Visitor Maps
Sourced from the National Park Service, the NPS Visitor maps highlight all of the features you'll want to have on hand when sightseeing and exploring national parks. Pick out where to stop along your route with labels for amenities, trails, roads, and natural features. Use the black square icons to identify campgrounds, picnic areas, restrooms, boat launches, ranger stations, and more.

Avoid issues that might disrupt your visit by scouring the map for details, like seasonal road closures and water availability. Zoom closer on the map to see inserts with expanded information on main attractions. That way, you never miss a geyser, waterfall, or scenic overlook.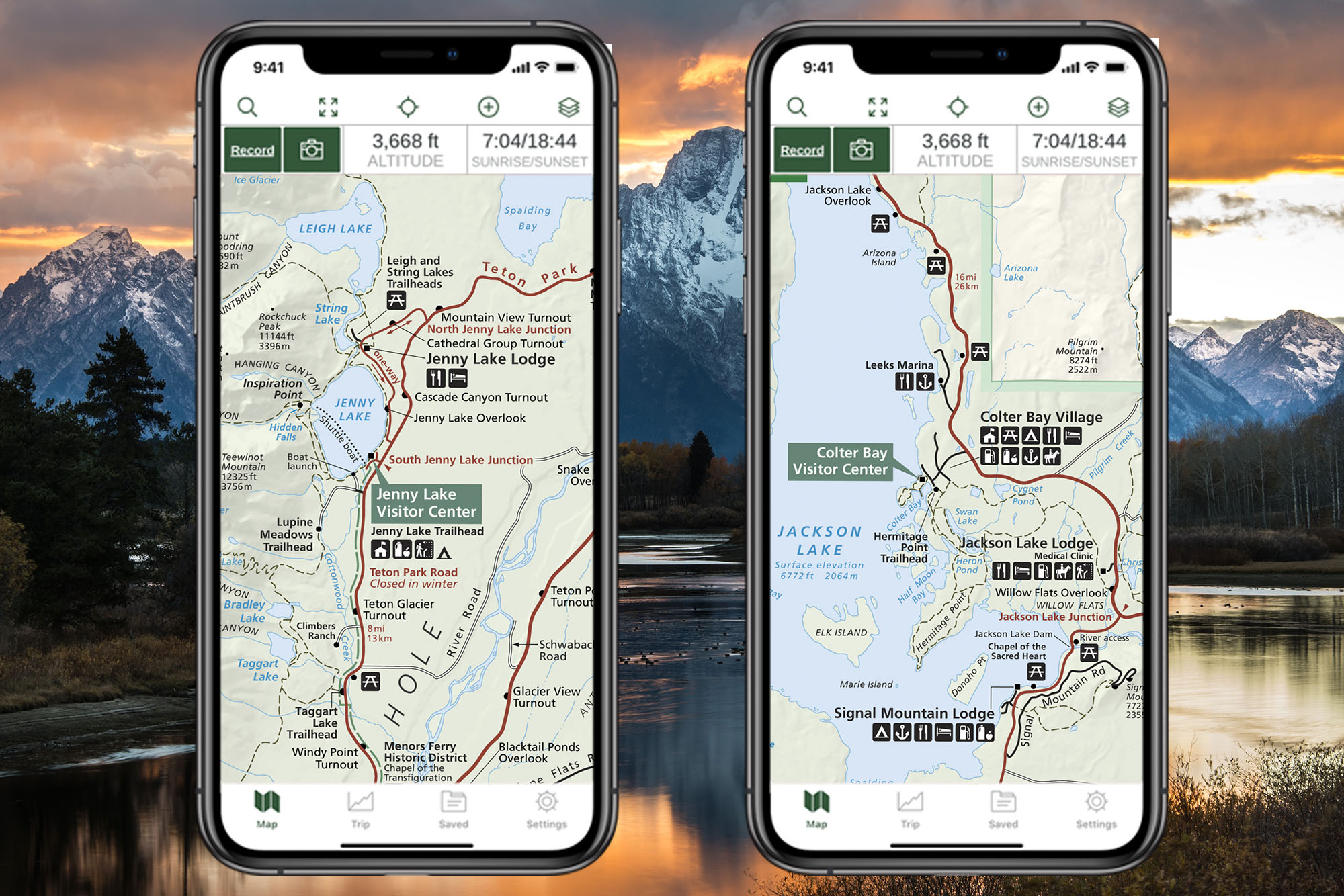 About National Park Service Maps
The NPS Visitor maps are for general reference, orientation, and route-finding only. If you plan to travel into the backcountry, waterways, or other remote areas in the park, use supplemental maps. The NPS recommends US Geological Survey (USGS) topographic maps, available on Gaia GPS, for more serious travel. Also, reference Gaia GPS's recommended maps for hiking, backpacking, and offroading.
Access NPS Visitor Maps
These new maps are available to Gaia GPS users with a Premium or Membership level subscription. To access them, open up the Gaia GPS app or website, click or tap the layers menu and select "Add Map Layers." Select "United States" and then NPS Visitor. Try adding the layer to Gaia Topo for added information for exploration between parks. To find a specific park, type the name into the search bar on the main map.