Nothing says summer like eating s'mores in the woods and sleeping under the stars. With 10 million new campers in the US last year, the catch is finding where to go. Newly updated Gaia Topo now includes all BLM land — where you can find places to camp for free and without a reservation.

If you don't mind foregoing amenities, BLM and other public land provide a trove of private and peaceful campsites for you to enjoy. Our flagship map now clearly shows all 248 million acres of BLM-managed public land, as well as expanded state public lands. Highlighting these public lands in the map that you know and love means you can navigate the forest roads, avoid trespassing, and find the best dispersed camping all in one map.

Read on to learn how to spot BLM and state-owned lands in Gaia Topo. You'll also master how to use the map to find the best free campsites.
Camp for Free and Without a Reservation on Dispersed Sites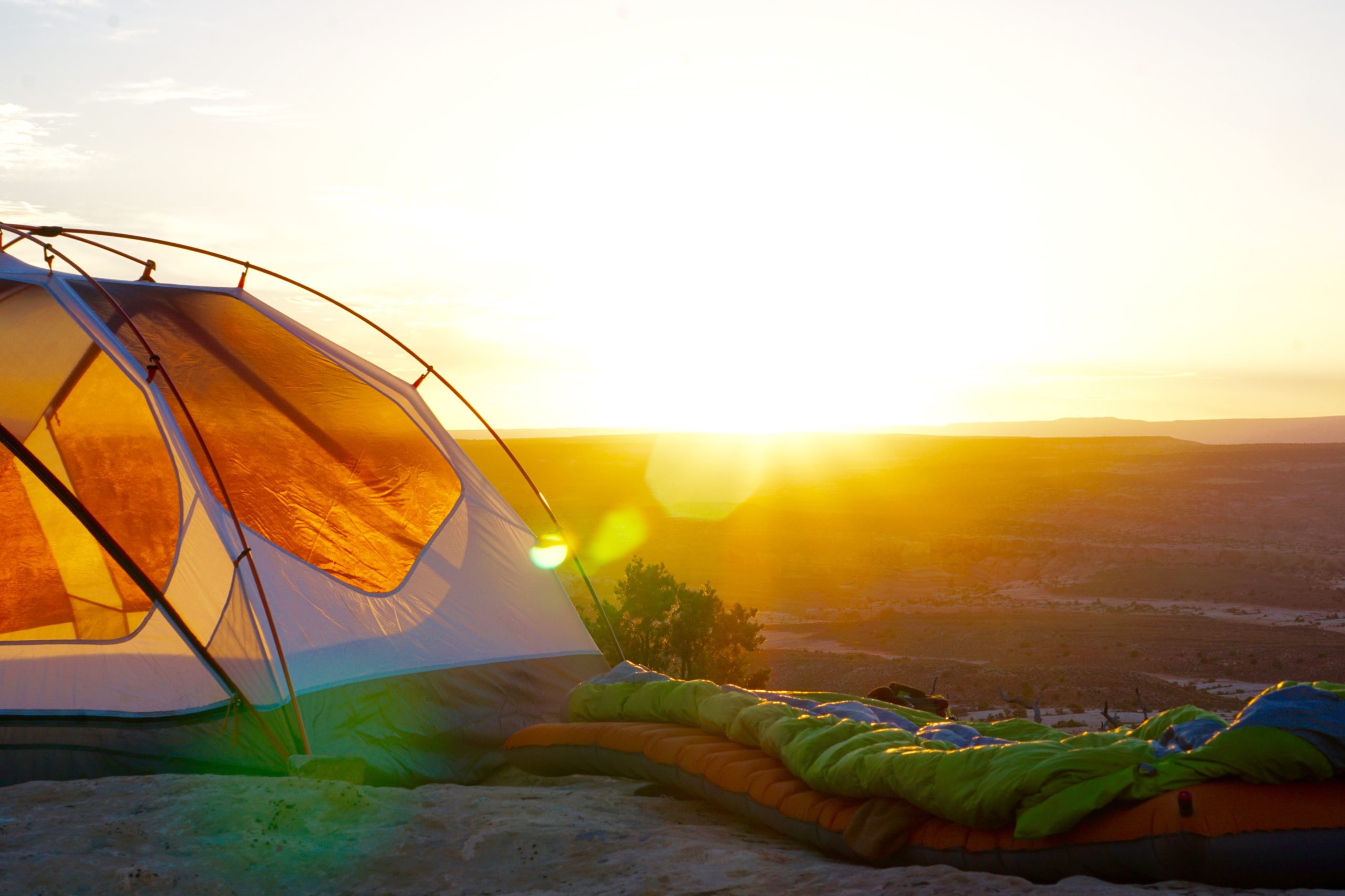 Dispersed camping simply means camping outside of a designated campground. This includes everything from pulling your car up to a fire pit on the side of a forest service road, to cowboy camping next to the trail during your backpacking trip. Dispersed campsites don't include the typical amenities of a campground, such as running water, bathrooms, and a camp host. But they do generally afford more privacy and seclusion. Plus, you can find a dispersed campsite at the last minute, and it won't cost you a penny.

Once you're prepared from safety and comfort perspectives, dispersed camping can provide a peaceful getaway for even the biggest procrastinator. The catch is that you can't just camp anywhere you wish. Much of BLM land around the country allows for dispersed camping, as does National Forest Land. You can find these areas using the freshly updated Gaia Topo.
Full BLM Land Coverage Now in Gaia Topo
You can now easily see BLM, state, and locally-managed land right in Gaia Topo. Bureau of Land Management (BLM) land accounts for 248 million acres of public land. That's over 10% of American soil. State and local entities own an additional 199 million acres, accounting for another 8.7% of the US. We've expanded both BLM and state land coverage, as well as made these areas easier to spot in the map.

Recognize BLM land by its yellow shading in Gaia Topo. Be on the lookout for BLM land especially when you're traveling out west, where most BLM land is located. National Forest Land, Wilderness Areas, and other locally managed lands are now shaded in hues of green. Check out the Gaia Topo Legend for a full list of color-coded public lands in the map.

Zoom in on BLM land to see the field office that manages that parcel of land. When you zoom into state and locally managed land, you'll see if it's state trust land, state forest, or another publicly accessible state-managed land area.
Find Dispersed Camping on Public Land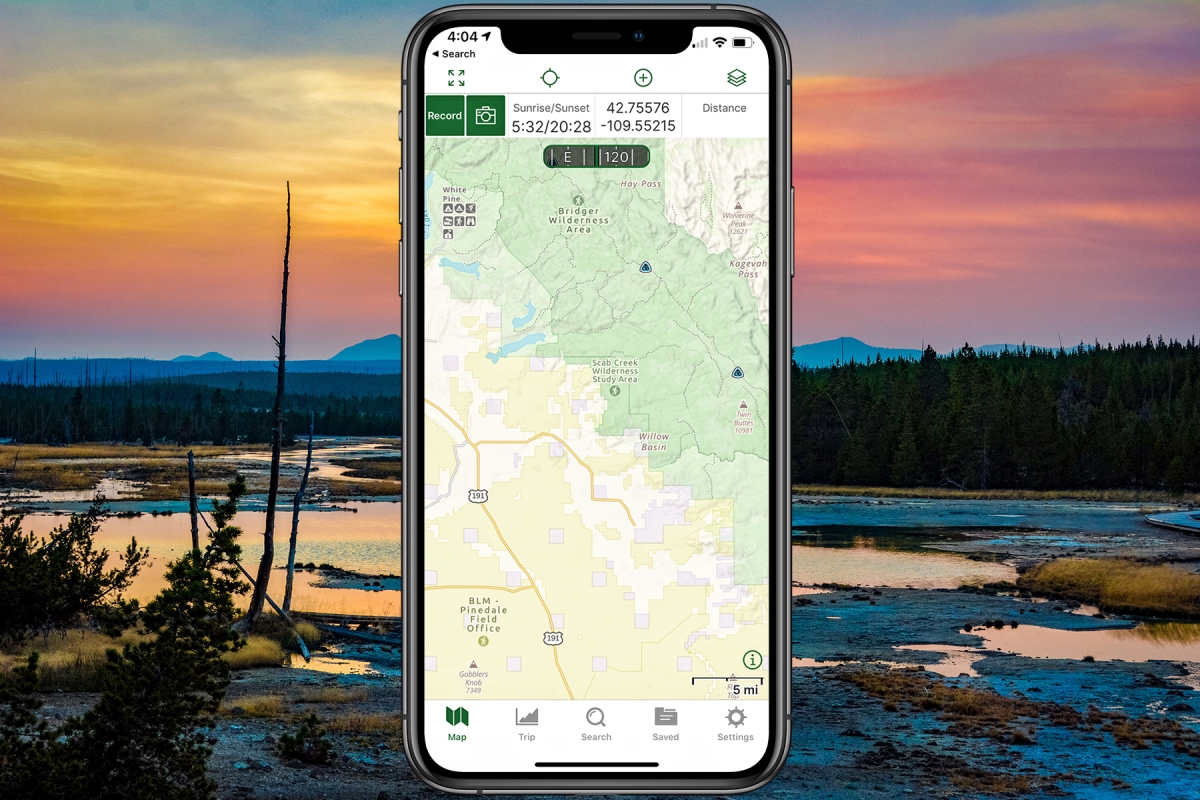 Use Gaia Topo to find dispersed camping on BLM, National Forest, and other public lands. Dispersed campsites tend to be in undeveloped areas, yet right along county and forest service roads. These sites are usually quite accessible for car camping yet feel remote.

To find dispersed campsites, look for BLM and National Forest Land with access roads in less developed areas. Chances are you will find a place to camp. Dispersed campsites are usually marked by a fire ring. Check the BLM website, call the field office, or inquire at the ranger's station to make sure dispersed camping is allowed in the area.

Choose a pre-existing campsite if possible, and camp at least 200 feet away from water sources. Of course, leave no trace rules apply to dispersed camping. Make sure you practice the seven LNT principles. And only build a fire if permitted in the area during that time. Check the local county or state website to see if a fire ban is in place.

To ensure you can navigate and find a campsite even if you drive out of cell service, download your map for offline use. Gaia Topo's tiny file size makes this easy to do without taking up too much storage space on your phone. In fact, you can download the map for the entire state just to be safe.
Gaia Topo is Available to Everyone
Access Gaia Topo on the web at www.gaiagps.com/map/ and in the Gaia GPS app on both Android and iOS. With Gaia Topo you can search for hikes in your area, record tracks in the field, and create a custom route on the map for free. Create a free account to save your routes and tracks so you can revisit them later.

Get a premium membership to download Gaia Topo and take the map offline with you in areas without cell service. A Premium Membership also gives you access to Gaia GPS's entire map catalog. Download hundreds of maps, including National Geographic Trails Illustrated, high-resolution satellite maps, weather overlays, and government issued topo maps like USFS topo, all the USGS quad maps, and MVUMs.