Measuring land just got easier with Gaia GPS's area/polygon measurement tool now available on gaiagps.com. Start using your desktop computer for your land measurement needs.
Often used by land managers, search and rescue groups, and private property owners, this tool allows you to create a polygon to cover irregular land boundaries and measure the perimeter and acreage or km2 for a piece of land.
Click the area icon on the left-hand side of the map to get started.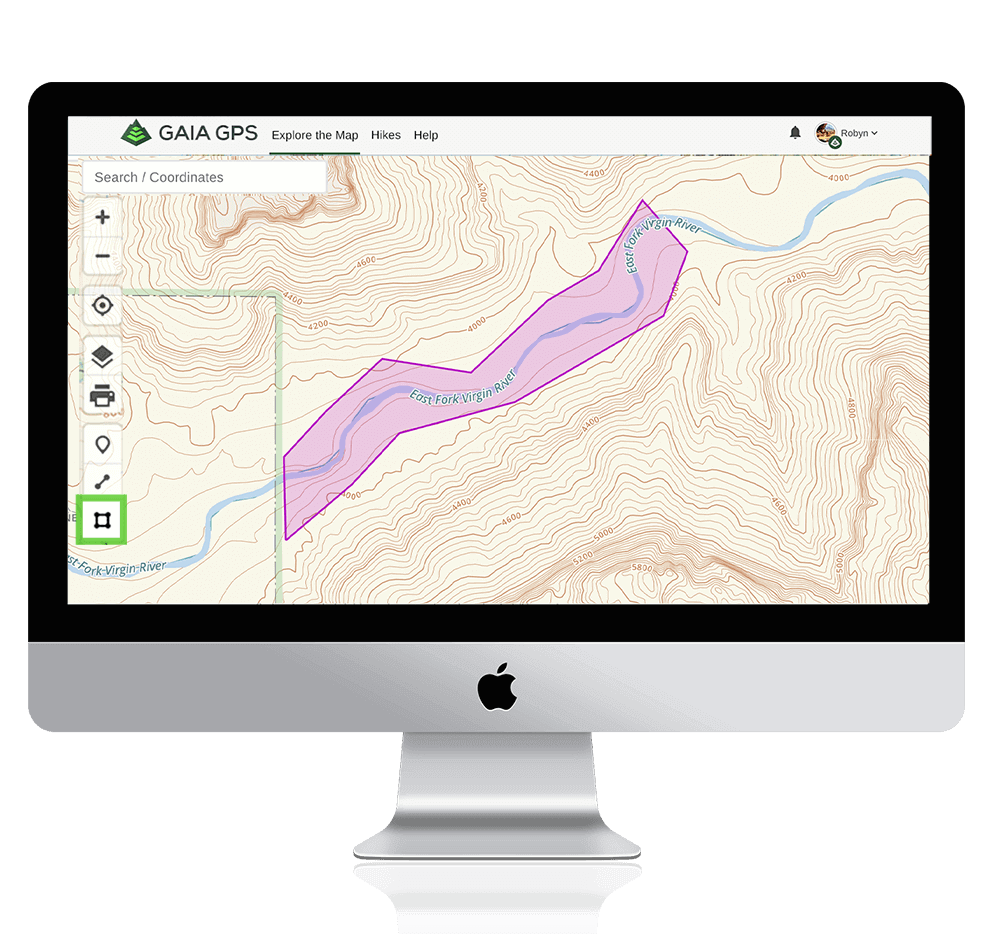 Creating an area on gaiagps.com allows you to adjust each edge and side of the polygon so you can conform the shape to cover land features. Drag and drop the corners to new locations. Add an adjustable point by clicking the distance markers between each point.
Saved areas will appear as shaded polygons on the map. Select the shaded area on the map to change the name and color. Or make an adjustment by clicking 'More' and 'Edit Area.'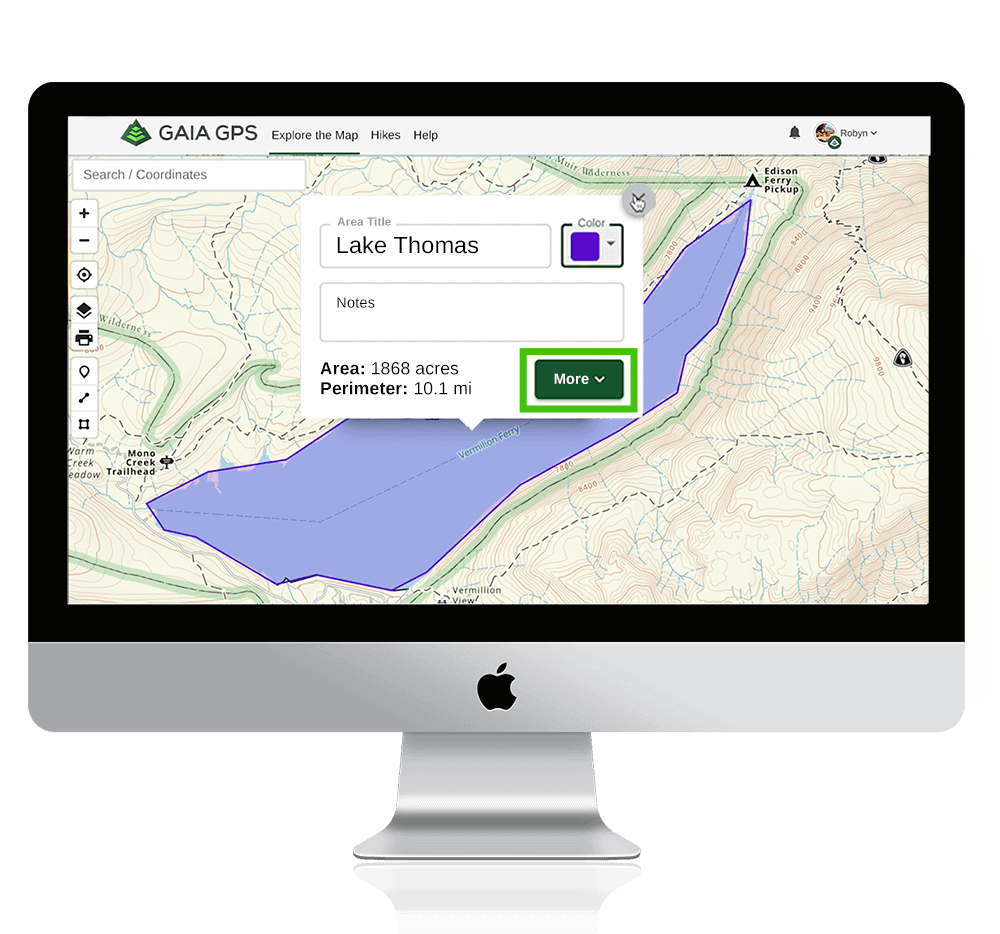 For step by step instructions on measuring an area, visit the help center here.