The Out and Back podcast debuts today, bringing you conversations with people who spend an extraordinary amount of time outdoors. Listen in as host and Appalachian Trail thru-hiker Andrew "Shanty" Baldwin dives in deep with long-distance hikers, record-breaking athletes, and a family of offroad travelers who sold everything to live full-time on the dusty backroads.
The Out and Back podcast drops every other week, featuring guests who have mastered their craft, like backcountry navigation expert Andrew Skurka and pro hiker Thomas Gathman, known on the trail as the Real Hiking Viking. In every show, Shanty goes one-on-one, tapping into each backcountry expert's superpower so you can take their experience and knowledge with you on your next adventure.
The series launches with Heather "Anish" Anderson who spells out the complex set of factors that drove her to accomplish speed records on the Pacific Crest Trail, the Appalachian Trail, and the Arizona Trail, as well as become one of a handful of athletes to nab all three of America's long trails, some 7,500+ miles of hiking, in a single calendar year. In this episode, learn how Anderson faced her fear head-on to finally convince herself that she is indeed an athlete.
Episode 1: Heather "Anish" Anderson on Confronting Fear to Break the PCT and AT Speed Records
Growing up, Heather Anderson harbored a pipe dream to break an athletic record or compete in the Olympics. But as a self-described overweight and un-athletic kid who didn't do sports, those dreams seemed completely out of reach.
"It was so audaciously outside of my capacity," Anderson told Shanty in the Out and Back podcast. "It's the perfect daydream — something I'll never be able to achieve."
Yet fueled by a powerful mix of self-doubt and something to prove, Anderson submitted herself to unimaginable sufferfests, handily smashing speed records on two of America's iconic long trails. In 2013, Anderson completed the 2,660-mile Pacific Crest Trail in an impressive 60 days — outpacing the previous record-holder by four days. Two years later she set a new record on the Appalachian Trail, walking 2,189 miles in 54 days. Anderson's success championed ordinary people everywhere by daring to transform herself from an academically inclined bookworm into an elite athlete, seemingly overnight.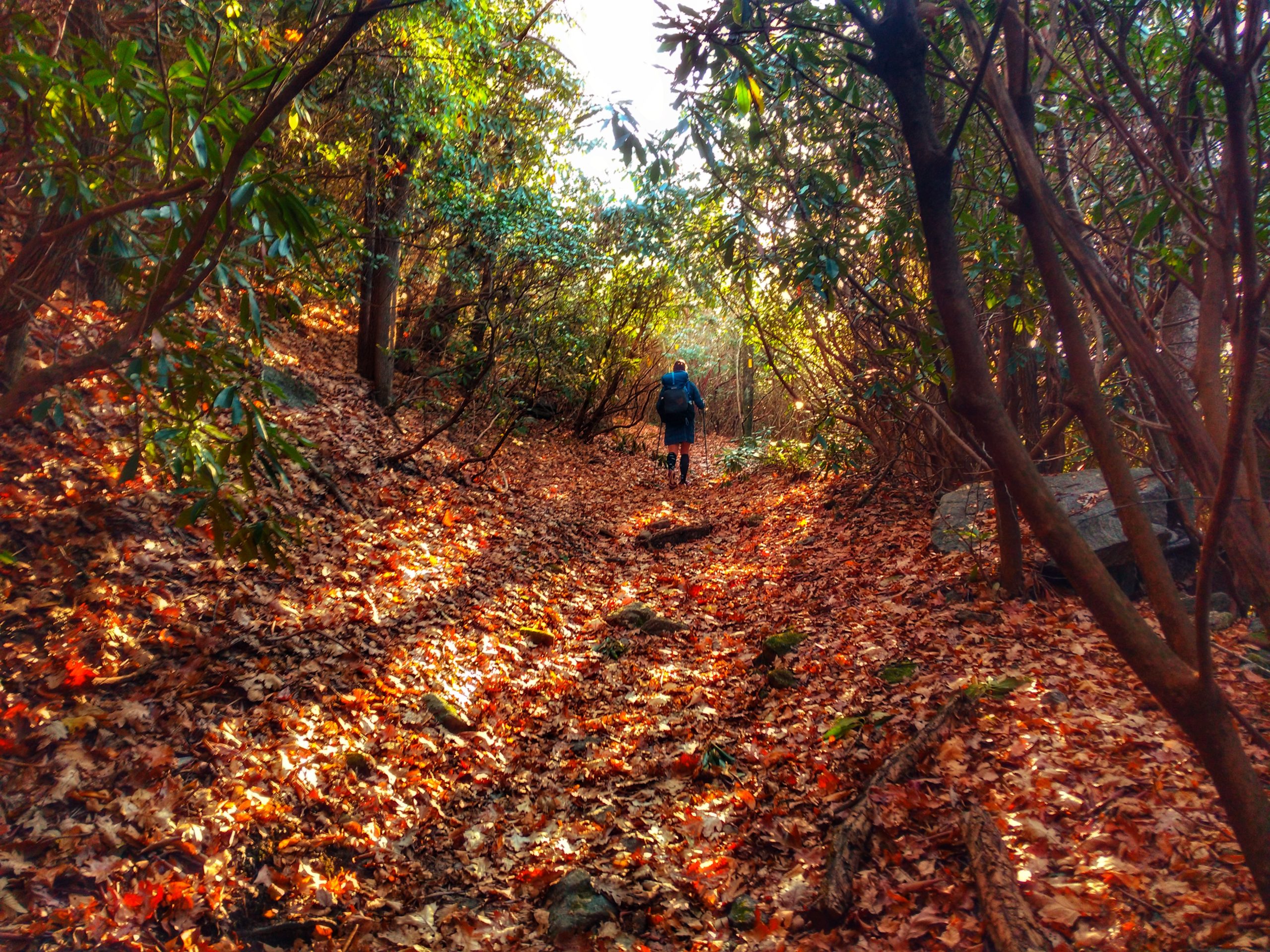 And she didn't stop there. After claiming the PCT and AT records, Anderson went on to set the speed record for the 800-mile Arizona Trail and continued to lay down a series of "firsts" in the thru-hiking arena. In 2018, Anderson became the first woman to complete the Triple Triple Crown, meaning she hiked the AT, PCT, and the Continental Divide Trail three times each. She also grabbed the title of the first woman to hike those trails in a single calendar year, earning the coveted Calendar Year Triple Crown, a feat previously accomplished by a handful of male athletes.

In Out and Back's premiere episode, Anderson explains what inspired her in her journey from her first overnight backpack trip in 2001 to thru-hiking some 30,000 miles over the last 19 years. Anderson talks about the very real post-hike depression that she and other thru-hikers experience after re-entering society following months on the trail. She describes how journaling helped her process the grief that overcame her after claiming the fastest known time on the PCT, and how those journals formed the basis of her book Thirst: 2600 Miles to Home, (Mountaineers Books).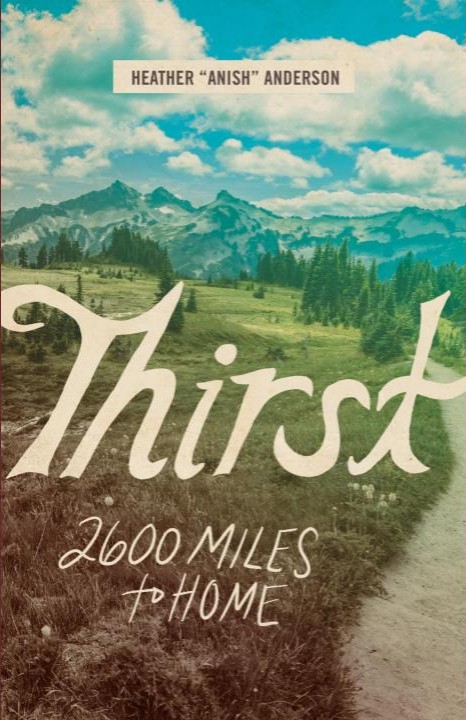 Anderson also spills the beans on the one luxury item she added to her backpack in recent years, the "sappy" thing that colored her Calendar Year Triple Crown hike, and her new book Mud, Rocks, Blazes: Letting Go on the Appalachian Trail (Mountaineers Books) about her fastest known time hike on the AT in 2015. Her new book is scheduled to print in 2021.

Check out Anderson's website for an autographed copy of her book Thirst: 2600 Miles to Home, which chronicles her record-setting accomplishment on the PCT. Inspiring and authentic, the book highlights Anderson's background as an un-coordinated kid with big athletic dreams, and how she immersed herself in nature to fill a void of self-doubt within her.

Find and follow Heather "Anish" Anderson on Instagram.
Get her gear lists for all of her famous trips here.
Episode 1 Highlights
2:25: Anderson's list of accomplishments
7:35: Different categories of fastest known times
9:35: Anderson discusses the writing process for her book Thirst: 2600 Miles to Home
12:09: Anderson talks about post-hike depression and the COVID-19 lockdown
18:10: Anderson reveals her offseason training routine and taking up a new sport
24:40: Anderson talks about her route plan on the Calendar Year Triple Crown
27:20: How Flyin' Brian Robinson inspired her to do the Calendar Year Triple Crown
29:00: Anderson's super sappy yet sweet story on the very first day of the Calendar Year Triple Crown trip
32:20: The unique Barkley Marathons, and Anderson's four attempts
42:57: Don't let fear stand in the way of following your dreams
51:47: Anderson's all-time favorite trail food
52:46: The one luxury item that Anderson recently added to her pack
Next on Episode 2: From Sniper to Professional Hiker, the Real Hiking Viking, Thomas Gathman
Thomas Gathman, known on the trail as the Real Hiking Viking, is so much more than his iconic, long-flowing beard. Viking served two combat tours in Iraq, one as a Marine Scout Sniper, before inadvertently stumbling into full-time hiking on America's long trails.

You won't want to miss Out and Back's Episode 2 as Viking talks about his transition from sniper to pro hiker. Viking also recounts his recent hiking efforts, including a trip to the Middle East to thru-hike Jordan, a bailout on Andrew Skurka's burly Wind River High Route, and recovery from a recent knee injury.
Viking, in usual gregarious and fun-loving style, reminds us why hiking is so much fun, and why there can never be too much trail time for all of us.

Follow the Real Hiking Viking on Instagram.