Find the best waterways in the US with the new Wild and Scenic Rivers map. Use this map on top of your favorite basemap to see all of the congressionally designated Wild and Scenic Rivers across America.

Wild and Scenic rivers offer some of the best fishing, boating, hiking, and scenery anywhere in the country. Dams block about 600,000 miles of river in the US. Use this map to find sections of free-flowing river as you plan your next kayaking, packrafting, or fishing trip.
The Wild and Scenic Rivers Layer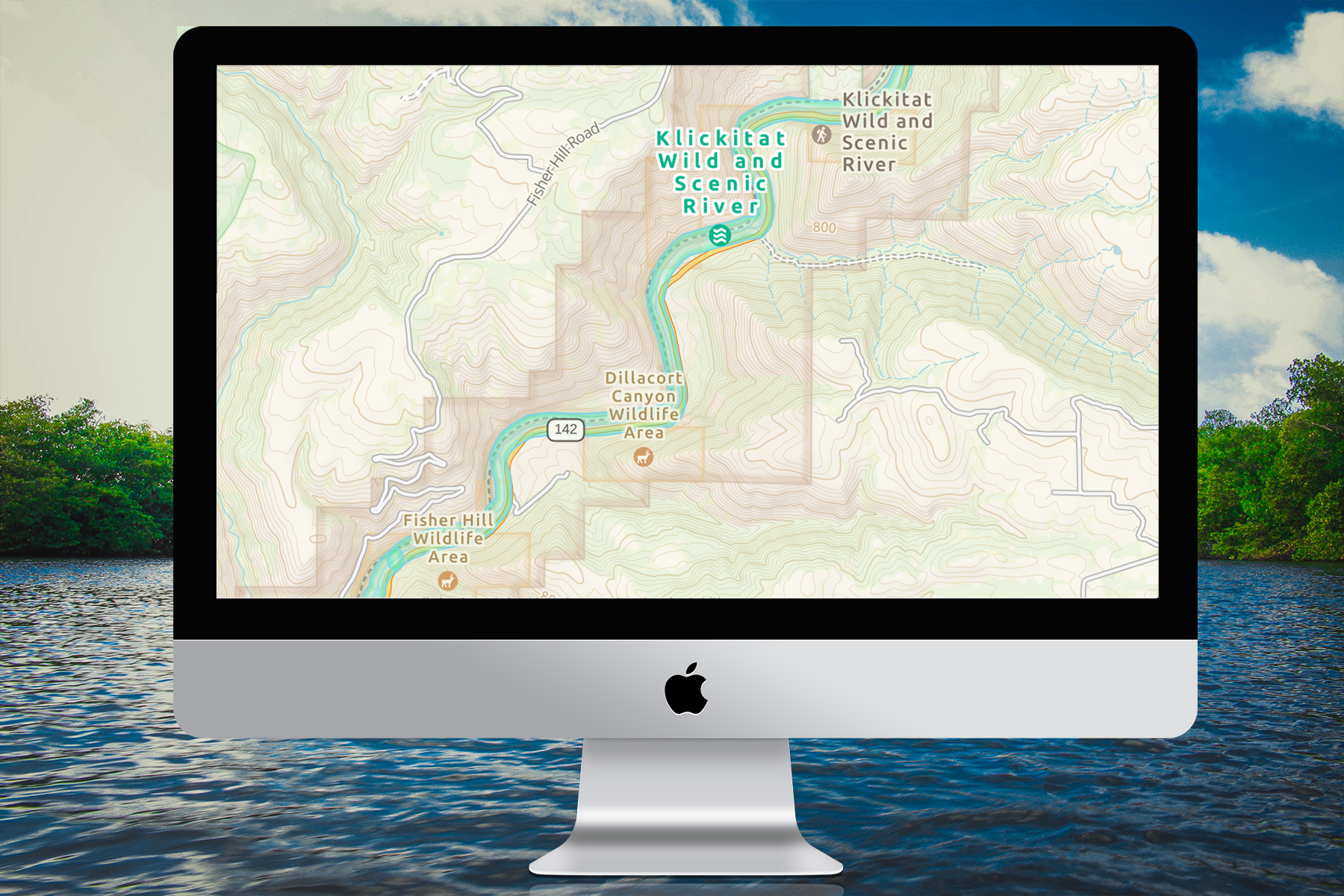 The Wild and Scenic Rivers map shows the 208 rivers that Congress protects. Scientists who use Gaia GPS to help record data while out in the field requested this map. And you, too, can use this layer:
Check to see if your favorite river is protected.
Scout out some of the most breathtaking places in the country to explore on your next trip, such as the Allagash River in Maine.
Find free-flowing sections of river as you plan your next boating or fishing trip.
Discover the country's most prolific salmon runs, such as the Klamath River in California.
Add this layer and see each river or section of river that has been designated as Wild and Scenic. Tap on the river icon to learn more about that river, including its name, classification as Wild, Scenic, or Recreational, and the state in which its located. Plus, you'll see the river's water quality for drinking, swimming, and fishing.
What is a Wild and Scenic River?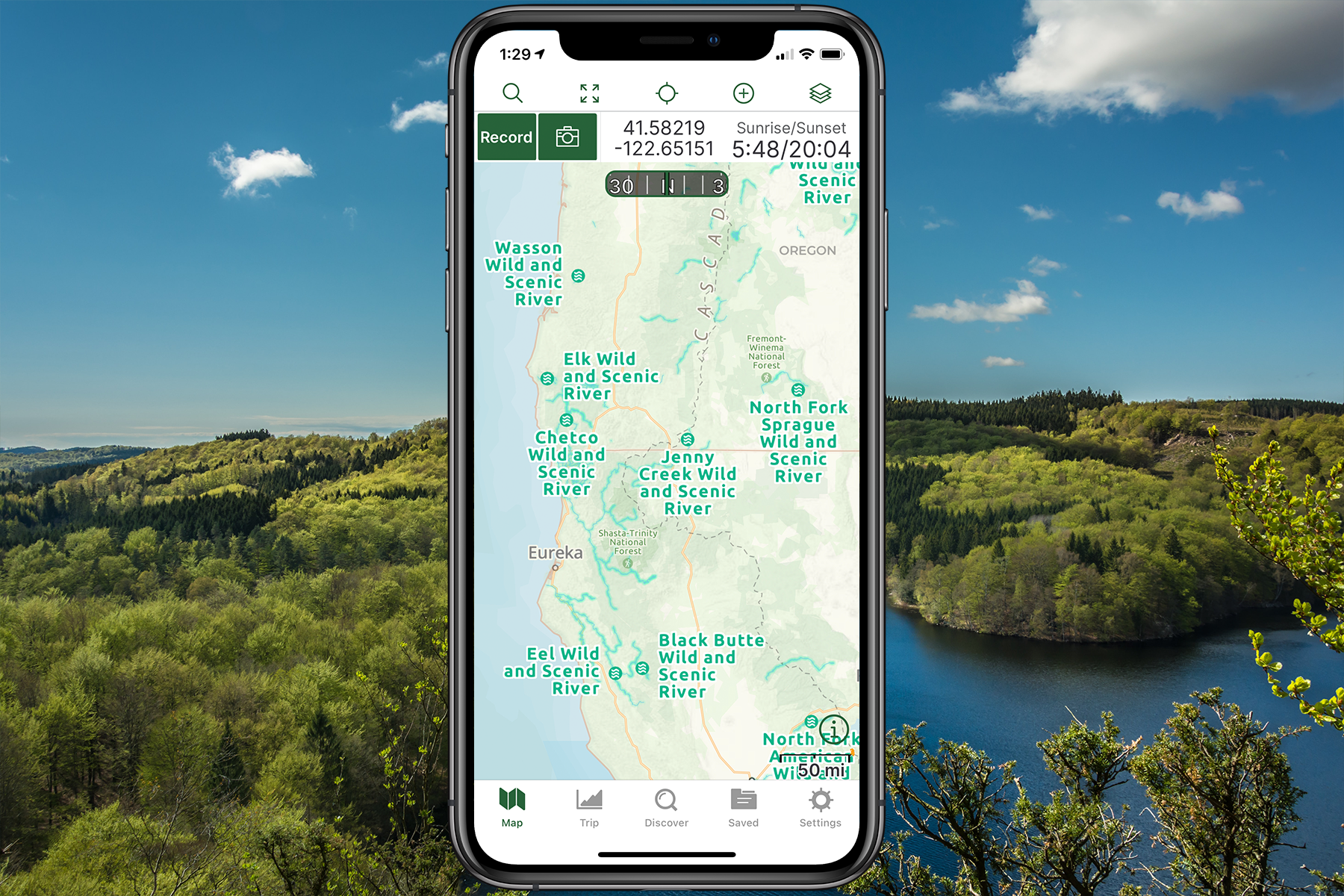 Rivers remain critical resources not only for recreation, but also for clean drinking water, biodiversity, and even flood protection. Just over 50 years ago, Congress recognized that the vitality of American rivers was at stake. So it created the National Wild and Scenic Rivers System in 1968 (Public Law 90- 542; 16 U.S.C. 1271 et seq.) to preserve certain rivers with outstanding natural, cultural, and recreational values in a free-flowing condition.

Wild and Scenic Rivers have one or more special features. These may include:
Pristine water
Beauty and scenery
River recreation
Flora and Fauna fecundity
Importance to the country's history and culture
Of the 2.9 million miles of rivers in the US, only 12,709 of those miles are protected as Wild and Scenic. Yet this fraction of one percent of rivers are spread out around the country. Some Wild and Scenic Rivers are remote and ideal for a multi-day float trip, such as Idaho's Salmon and Selway rivers. Others are more developed with roads and bridges and close to population centers, such as New York's Upper Delaware. Take a day trip to escape the city and enjoy the soothing tranquility of the rushing water.

Often, only sections of a river are designated as Wild and Scenic. Other parts of the river may have dams or other development. Such is the case with the White Salmon River in Washington. The Condit Dam was intentionally breached in 2011, allowing this river to flow unimpeded for the first time in nearly a century. Now, these 27.7 miles of protected river are home to exhilarating Class III and IV rapids.
How to get the Wild and Scenic Rivers Map
Access the Wild and Scenic Rivers Map with a Premium Membership. Add this map by clicking the layers icon, select Add Map Layer, tap Nautical/Aviation Overlays, scroll down and add the Wild and Scenic Rivers layer.

Layer the Wild and Scenic Rivers map on top of Gaia Topo or use it with your favorite base map. Boaters and fishers may also want to use Wild and Scenic Rivers in conjunction with the USGS Streamflows map, where they can get current streamflow in cubic feet per second (cfs) and status rankings against historical daily means. For tips on adding the Wild and Scenic Rivers layer and any other layer on Gaia GPS, visit this help center article.