Gaia GPS version 10.9 for iOS, now available in the App Store. Make snap-to-trail routes from your device, and download maps along the way with an entirely redesigned routing UI. Click here for a full list of 10.9 updates and fixes.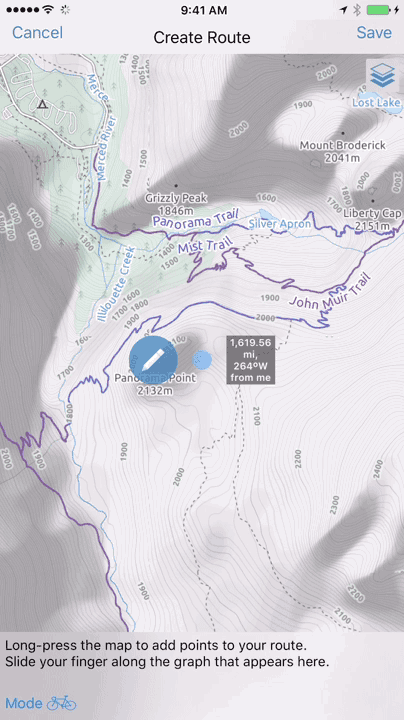 Similar to the Snap-to-Trail feature on gaiagps.com, toggle between Hiking, Cycling, Driving and Straight line routing. Use snap-to-trail in the app whenever you have WiFi or cellular service.
View and interact with the elevation profile as you build your route.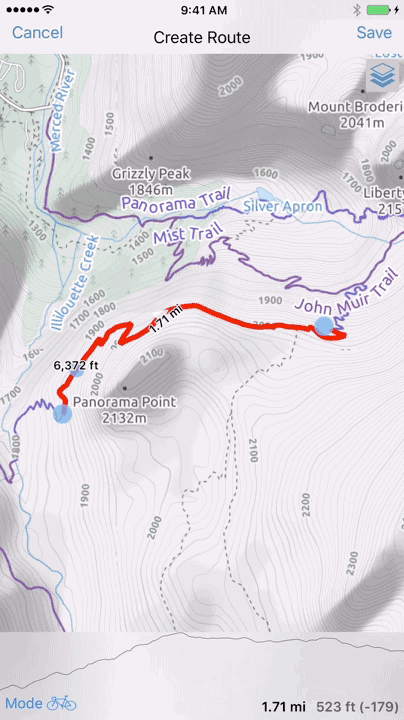 After saving your route – get taken to a new download screen that lets you customize an offline map.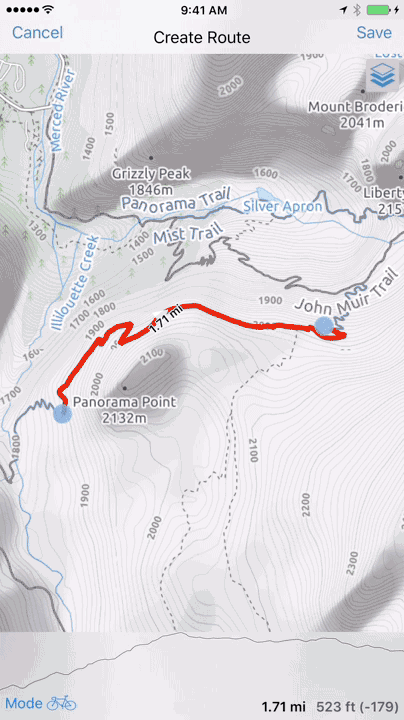 In the next few weeks, snap-to-trail routing will get introduced to the Android version of Gaia GPS, too.
Feel free to email support@gaiagps.com with any questions or comments.