How to listen: iTunes | Google Podcasts | Spotify | Stitcher | Pocket Casts | RadioPublic | Breaker | Castbox
After 10 years of marriage, Sonya and Necota Staples reached the brink of divorce. They had gotten so caught up in the business of living that they drifted apart. That's when these city dwellers tried something new: camping. That one trip changed the trajectory of their lives.

In this special Valentine's Day episode of the Out and Back podcast, Abby and Shanty bring you the story of Sonya and Necota Staples and how the outdoors saved their marriage.

Sonya and Necota met as physics majors at North Carolina A&T, a historically Black college in Greensboro, North Carolina. They bonded while studying together outside. Study dates eventually led to picnic dates, walks through botanical gardens and trips to foreign places. Their adventures didn't always go as planned, but they continued to enjoy the peace and serenity of experiencing the outdoors together.

The Staples got married and settled down in Atlanta. Here, the allures of the city won out over nature. As they settled into their prescribed roles, their relationship started to crumble. They continued to struggle until their marriage counselor gave them one crucial piece of advice — say yes to each other.

Saying yes led to their first camping trip together. Things got off to a rough start. But by the end of the weekend, they were hooked.

"It was new territory for us to be outside and have to figure it out," Sonya says. "So it did give us more space to say, you know, no one is an expert here. And we really learned what the other person's strengths and weaknesses were."

Tune in to learn how camping and overlanding rejuvenated the Staples' marriage. The Staples share their story openly and honestly, with humor and insight along the way. They talk about what inspired them to start the Youtube channel and social media presence StaplesInTents. And they get into why they swapped out their BMWs for a Land Cruiser and adventures off road. In fact, the Staples have gone overlanding all over the world, including overseas to Columbia.

Check out Sonya and Necota's blog StaplesInTents, YouTube channel, and Instagram. And connect with their other Instagram handle, BlackPeopleOffroad.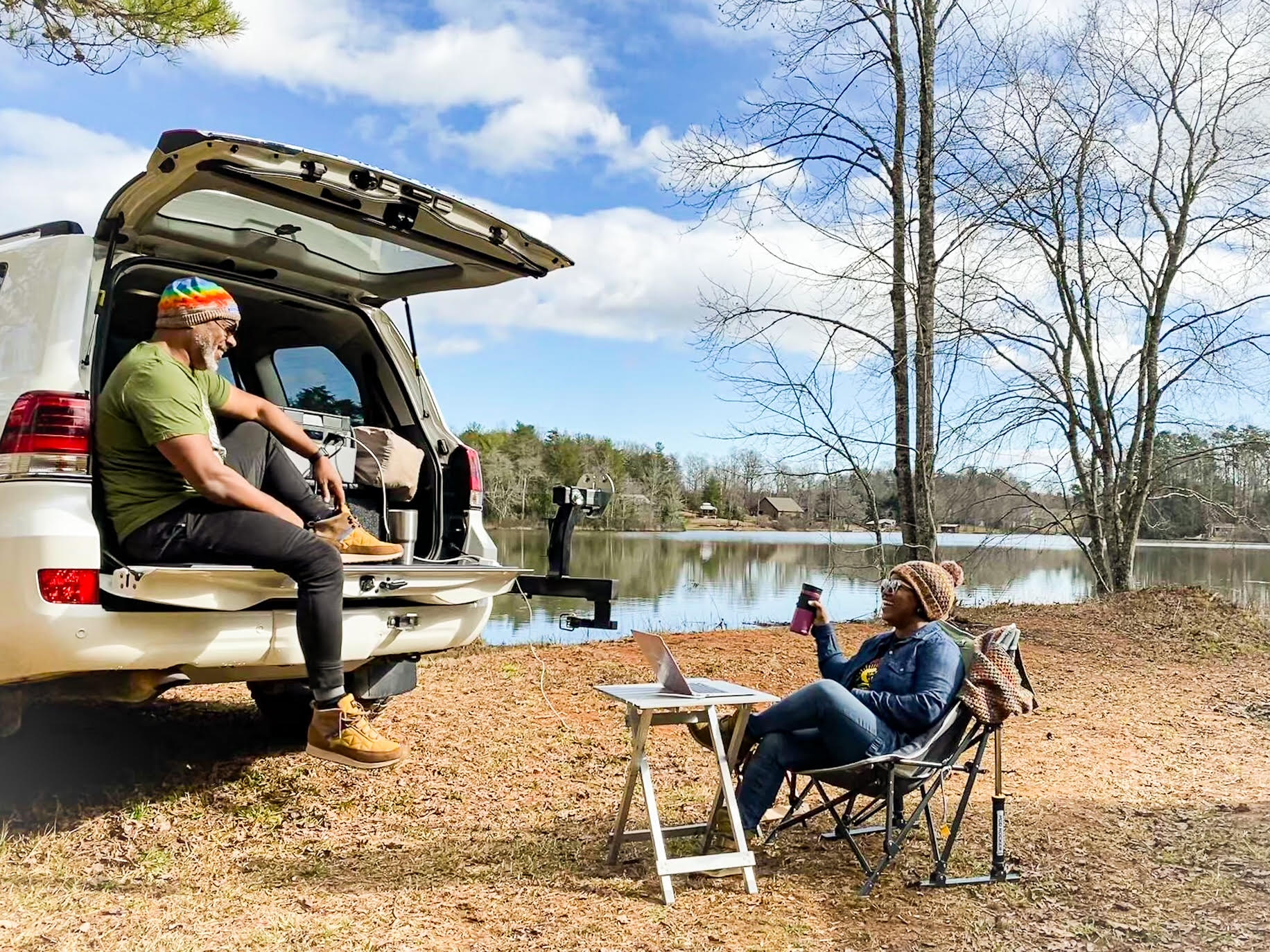 Episode Highlights:
2:30: Meet Sonya and Necota Staples.
3:25: Sonya and Necota met as physics major at North Carolina A&T State University, a historically black college in Greensboro. It wasn't love at first sight.
5:20: Sonya and Necota started studying together outside. Eventually their friendship leads to more.
8:40: Sonya and Necota strengthened their relationship hiking the gorges in upstate New York.
10:00: Sonya and Necota tell their crazy engagement story. It did not go according to plan.
14:45: Sonya and Necota move to Atlanta, and they settle into city life.
15:30: Sometimes, Sonya went camping with her best friend Teressa. Necota never went.
17:00: Sonya and Necota's marriage starts to unravel.
18:30: The Staples start marriage counseling. Things don't improve, until their marriage counselor gives them one key piece of advice.
19:40: The marriage counselor's advice came at the perfect time. The Staples go camping for the first time together.
20:30: The camping trip starts off very poorly.
21:50: Sonya says something to Necota that flips a switch in his head. He makes the choice to be happy.
23:00: Necota shares why a campfire is so important to him.
23:45: The Staples go all-in on camping.
25:00: How camping and connecting with nature healed the Staples' marriage.
30:00: The Staple's start their blog, Youtube channel and social media account StaplesInTents. Tune in to find out why.
32:33: How the Staples' love for shopping intersections with their passions for camping and overlanding.
34:00: Sonya and Necota purchase their first offroad vehicle, Frank the Tank, and go on their first overlanding trip to Tray Mountain. A few things go wrong.
35:50: The Staples become seasoned overlanders, overlanding across the US and in South America.
37:00: The Staples start their second social media account, BlackPeopleOffroad.
40:00: 2020 got off to a rough start for the Staples, even before the pandemic made its way to the US. They turn to camping and overlanding, and realize how far they've come.
Last Episode: Luke Smithwick Brings Himalayan Backcountry Skiing into Focus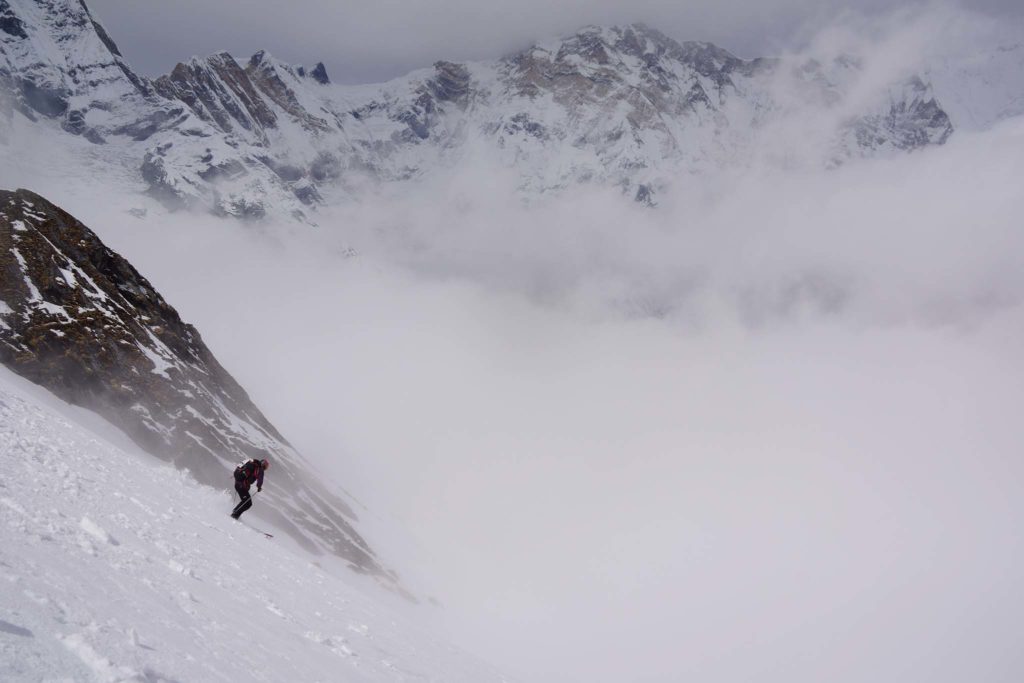 Tune into the last episode of Out and Back to get the inside scoop on the next great backcountry skiing destination: the Himalayas. Shanty and Mary catch up with Luke Smithwick, one of the most prolific ski mountaineers and guides in the world. Smithwick is 200 lines deep into his Himalaya 500 skiing project — a mission to highlight 500 of the most unique and beautiful backcountry runs on the world's tallest mountains. With more than 75 Himalayan mountain expeditions to his name, Smithwick unravels the mystery of skiing in places like Tibet, India, and Nepal.

"It's truly a Wild West. It's just very remote. We take several flights to get out there from Katmandu and then we go with horses up to the snow line," Smithwick says of one of his expeditions in the Himalaya. "The skiing starts at around 11,000 feet and goes up to 18,000 or 19,000 feet. The snow is really good. And I just love the people out there. It's like a different world."

Smithwick tells us why the Himalayas could become the next all-time backcountry ski destination. Tune in to find out what it takes to get on one of Smithwick's guided Himalayan ski mountaineering trips, learn about his mission to ski 500 classic Himalayan descents, and get his take on the best zones in this colossal mountain range.

Learn more about Smithwick on his personal Instagram page or his Himalaya 500 page. Check out all the 2021 skiing and climbing expeditions that Smithwick plans to offer through his company Himalaya Alpine Guides.
Next Episode: Climber and Entrepreneur Matt Segal on Finding Balance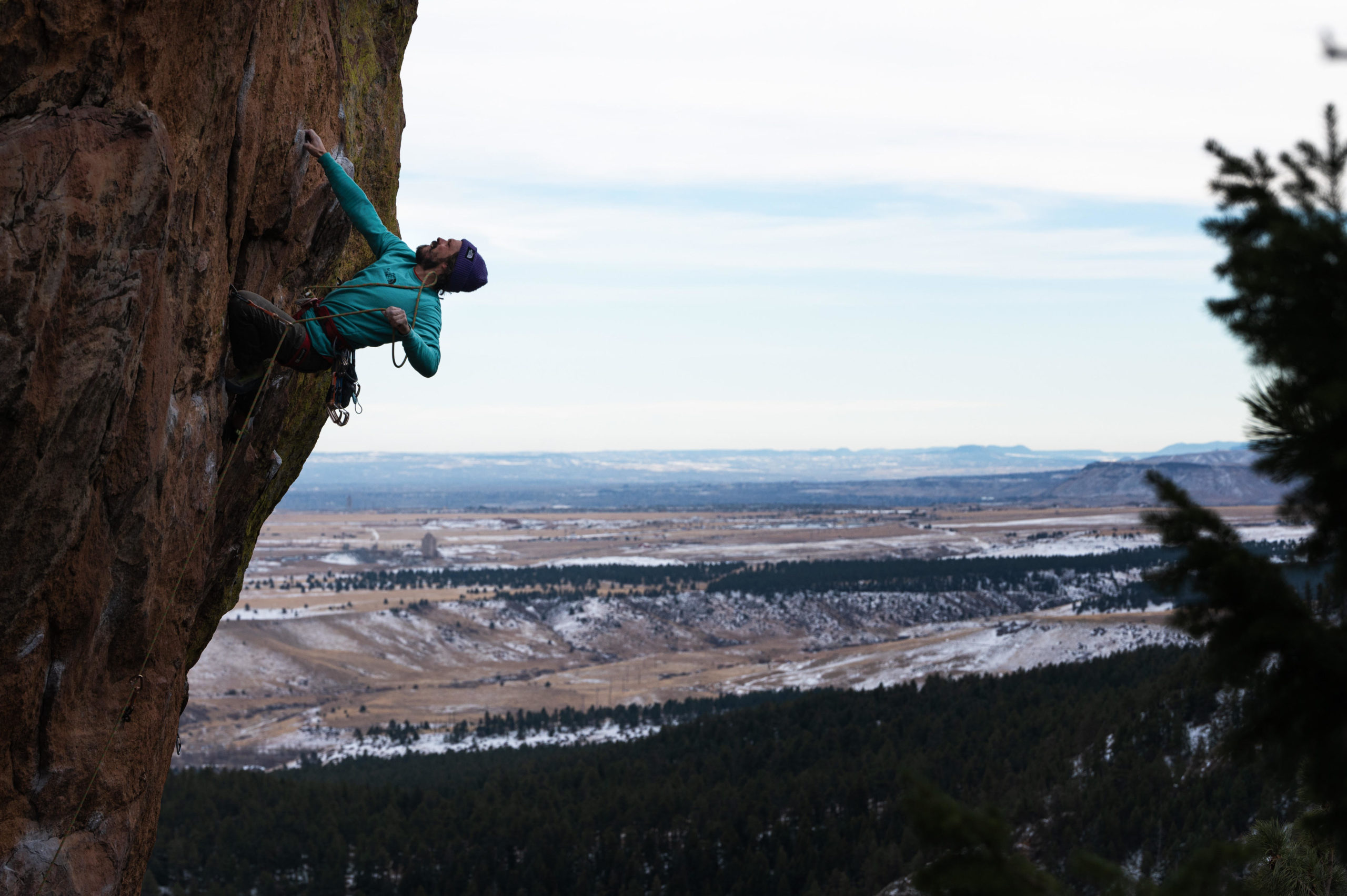 In the next episode of the Out and Back podcast, Abby and Shanty catch up with professional rock climber and business owner, Matt Segal. After moving to Boulder, Colorado, for college, Segal quickly established himself as one of the best trad and sport climbers in the country. He sent first ascents on the Iron Monkey (5.14) in Eldorado Canyon, the Orangutan Overhang (5.14-) in Independence Pass, CO and Air China (5.13d R) in Liming, China.

But simply excelling at sport was never enough for Segal. He combined his climbing expertise with his degrees in Psychology and Religious Studies with an emphasis in Tibetan Buddhism to assist on an archaeological exploration of 800-year-old man made caves high on rock faces in the Mustang Region of Nepal.

Fed up with drinking crappy coffee on expeditions and with one eye always fixed on what's next, Segal started his own instant coffee company — Alpine Start. In 2017, Alpine Start was just getting off the ground when Segal suffered a near-death paragliding accident. Shattering his body only motivated him further to make the best coffee possible. Segal experimented with medicinal herbs, plants, and vitamins during the healing process, inspiring him to create products that give you more than a caffeine jolt.

All of that led to Alpine Start's newest venture: Coffee with Benefits and Matcha with Benefits.

You won't want to miss this episode as Segal goes deep into the recesses of his mind after breaking nearly every bone in his body, while simultaneously nursing a broken heart. He also gets into how he combines his passion for the outdoors with a passion to protect these places he loves to play.

Keep up with Segal on Instagram. And check out Alpine Start's Kickstarter campaign while it's still live throughout February.
Meet the Hosts
Andrew "Shanty" Baldwin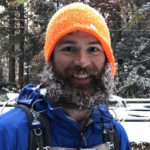 In 2019, host Andrew Baldwin completed a southbound thru-hike of the Appalachian Trail. After five months on the trail, Baldwin returned home to pursue a career in voice acting. A friend of the Gaia GPS company, Baldwin was a natural choice for hosting the Out and Back podcast.

In each Out and Back episode, Shanty strives to bring you conversations with people who spend an extraordinary amount of time outdoors. Listen in as Shanty taps into each backcountry expert's superpower so that you can take their knowledge and experience with you on your next adventure.
Abby Levene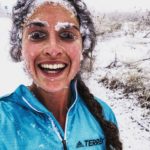 When she's not busy writing and editing content for Gaia GPS, Abby Levene can be found trail running, biking, and skiing around her hometown of Boulder, Colorado. In 2017, Abby broke her wrist eight miles into her second ultra. She went on to win the race, and has been hooked on the sport since. She's passionate about using her graduate education in environmental journalism and her love for playing outside to tell stories about the issues, people, and places of the outdoors.