This week on the Out and Back podcast, we're joined by hiker, guidebook author, and licensed therapist Scott Turner. Turner has written guide books to five national parks, plus his home of San Diego county, CA. He shares insight on how to get the most out of a one-day visit to a national park, including insider tips for beating the crowds, and ways to get off the beaten path at Sequoia, Zion, Bryce, Kings Canyon, and Joshua Tree National Parks.

Growing up, Turner's family took road trips to national parks. He loved hiking and reading the glossy guidebooks. Turner rekindled his passions for both hiking and guidebooks as an adult when he visited his girlfriend in San Diego. Looking for something to do, the guidebook Afoot and Afield on his girlfriend's shelf caught his eye. Turner started hiking the suggested routes, and was intrigued by the book's take on hiking safely. He's hiked over 1,000 miles each year since. It didn't take long for Turner to combine his passions for hiking and writing. Turner began writing trail guides for the popular hiking website Modern Hiker, and wrote a revised edition to Afoot and Afield shortly after that.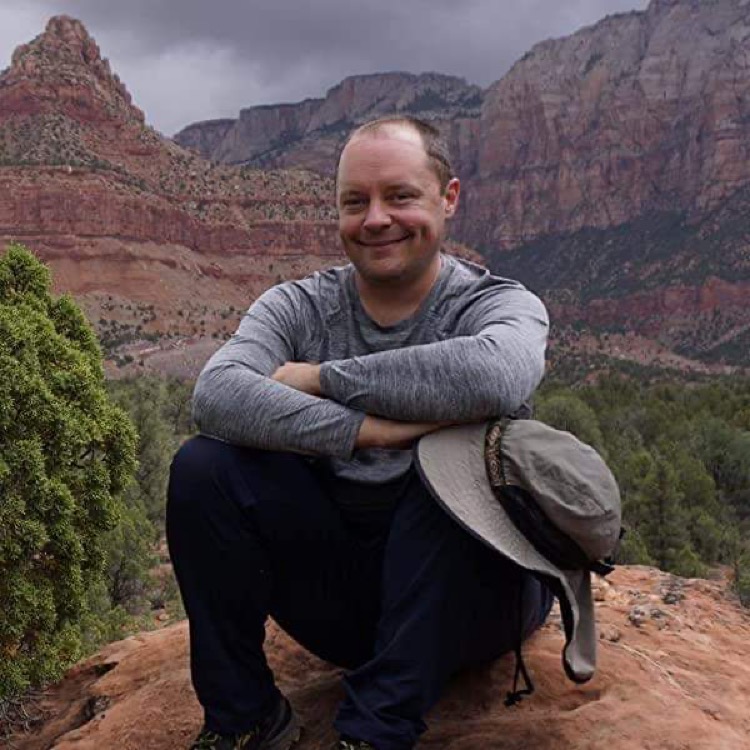 Turner shares what it takes to write trail descriptions and entire guidebooks to places. You won't want to miss this episode to get insider secrets on the best off-the-beaten-path hikes in several national parks, and the best times of year to go. Turner outlines the importance of planning to make the most of a one-day visit to a National Park:

"The more time and effort you put into your preparation, the more successful your experience is going to be."

He explains why dropping into the visitor's center is worth those few minutes, and why you should focus on hiking within one area of the park rather than wasting precious minutes driving aimlessly to landmarks. Turner does our first podcast day-trip pack shakedown. He runs through everything he brings in his day-hiking pack, and everything you should bring to have fun and stay safe on a day hike. He talks about two forms of navigation, at least two liters of water, and advises to bring more food than you think you need. Turner breaks down the "10 essentials" to pack in case you need to survive an unplanned night outside.

Turner lays out his case for why really early morning wake-ups are worth it to maximize your adventure. And he explains why he almost always hikes in trail running shoes instead of hiking boots. You'll also hear about Turner's favorite National Park, and how hiking helps him be better at his day job as a family and marriage therapist. Last but not least, Shanty and Turner break down the best hiking Pop-Tarts flavors.

You can learn more about Turner and find his guidebooks on his website. Follow Turner's adventures on Instagram, and connect with him on Facebook.
Episode Highlights
3:20: Scott has written hundreds of trail descriptions.
3:45: Scott's upbringing planted the seeds for his hiking and writing passions.
5:50: How a book sitting on his girlfriend's shelf inspired him to learn how to hike safely.
8:00: Scott starts exploring the diverse landscapes of San Diego county.
12:00: Scott starts writing for LA-based Modern Hiker in 2014. He's written 300 articles since.
13:30: Scott revises Afoot and Afield, which entailed hiking all 250 hikes, plus another 250 hikes.
15:30: How to write a trail description.
19:00: Scott works with Mountaineers Books to write pocket-sized guidebooks to national parks.
20:40: Scott's guidebooks contain itineraries for people visiting national parks for one to several days.
21:25: How to get the most out of your one-day visit to a national park. (Prep and planning are key!)
22:10: Why to get to the park early.
22:50: Pick an area within the park, and hike to the best spots in that area.
23:15: Scott's one-day itinerary for Sequoia National Park.
24:30: Scott's one-day itinerary for Kings Canyon National Park.
27:00: The benefits of an interpretive hike, and why stopping in the visitor's center is worthwhile.
28:00: Scott's favorite hike in Zion National Park.
30:00: Scott's tips on how to enjoy Joshua Tree National Park.
33:25: Why Scott starts hiking really early.
35:00: Scott's books contain the deep cuts, less busy trails that you may have never heard of.
36:35: Scott shakes down his pack, laying out everything he brings on a day hike.
38:30: Why Scott avoids wearing cotton.
39:25: Scott's favorite snack to take hiking.
40:15: Why Scott almost always prefers trail running shoes to hiking boots.
41:25: The "10 essentials" you need to survive an unplanned night outside.
42:45: Scott's books also contain activities for people who don't hike.
43:53: Scott shares an insider secret about where to hike in the fall.
45:00: Scott is enduring a record fire season in California.
46:25: Scott divulges his next guidebook.
48:10: How hiking helps Scott at his day job as a marriage and family therapist.
50:30: Scott's favorite national park.
51:10: Scott's favorite place to go hiking that isn't a national park.
53:00: Scott and Shanty break down the best Pop-Tarts flavor for hiking.
Next week: The Real Hiking Viking Joins Shanty to Interview The Trek Founder Zach "Badger" Davis
Next week, backpacking superstar the Real Hiking Viking joins Shanty to chat with Zach "Badger" Davis. Badger is a thru-hiking legend and founder of the top backpacking resource theTrek.co. Davis also hosts the informative, funny, and popular Backpacker Radio podcast.

Badger delves into how he essentially went straight from not hiking at all to thru-hiking the Appalachian Trail. Those six months turned out to be the most formative time in his life. Everything went wrong on that first thru-hike, including contracting West Nile virus. But Badger's stubbornness carried him to the finish. He shares how his puzzlement over the "Virginia Blues" led him to write Appalachian Trials. Badger and Viking dig into the unlikely start to their friendship, and unearth some wild stories from their joint PCT thru-hike.

Seasoned and aspiring thru-hikers alike won't want to miss this episode. The three men delve into how trails provide therapy, the inexplicable catharsis of overcoming seemingly impossible feats, and they share a lot of laughs. Also, learn more about the Real Hiking Viking on episode two of the Out and Back podcast.

Learn more about Badger on theTreck.co. Follow his adventures on Instagram, and tune into his podcast, Backpacker Radio.
Last Episode: Her Odyssey
Last week, we caught up with world adventurers Bethany "Fidgit" Hughes and Lauren "Neon" Reed for an update on "Her Odyssey," their journey across the Americas. Hughes and Reed have spent the last five years hiking, biking, and paddling their way across South and Central America, Mexico, and the United States on their non-motorized tour of the American continents. The long-distance hikers are now hunkered down in the States waiting for Covid to subside before finishing off their adventure in the northern most part of North America.

Tune in to learn how Hughes and Reed traveled through the wilderness in foreign countries, their incredible and heartwarming interactions with locals they met along the way, and some tips for treading lightly through indigenous regions and cultures. We also get the inside scoop on what it takes to dream up a massive project like this, their safety plans, and how their contrasting personalities serve their expedition mission in unique ways. Don't miss this episode if you want to learn about getting off the tourist path in South and Central America.

Learn more about Hughes, Reed, and Her Odyssey on their website. Follow them on Instagram and Facebook. Support their mission, or just simply buy them a meal, on Patreon.
Meet the Hosts
Andrew "Shanty" Baldwin
In 2019, host Andrew Baldwin completed a southbound thru-hike of the Appalachian Trail. After five months on the trail, Baldwin returned home to pursue a career in voice acting. A friend of the Gaia GPS company, Baldwin was a natural choice for hosting the Out and Back podcast.

In each Out and Back episode, Shanty strives to bring you conversations with people who spend an extraordinary amount of time outdoors. Listen in as Shanty taps into each backcountry expert's superpower so that you can take their knowledge and experience with you on your next adventure.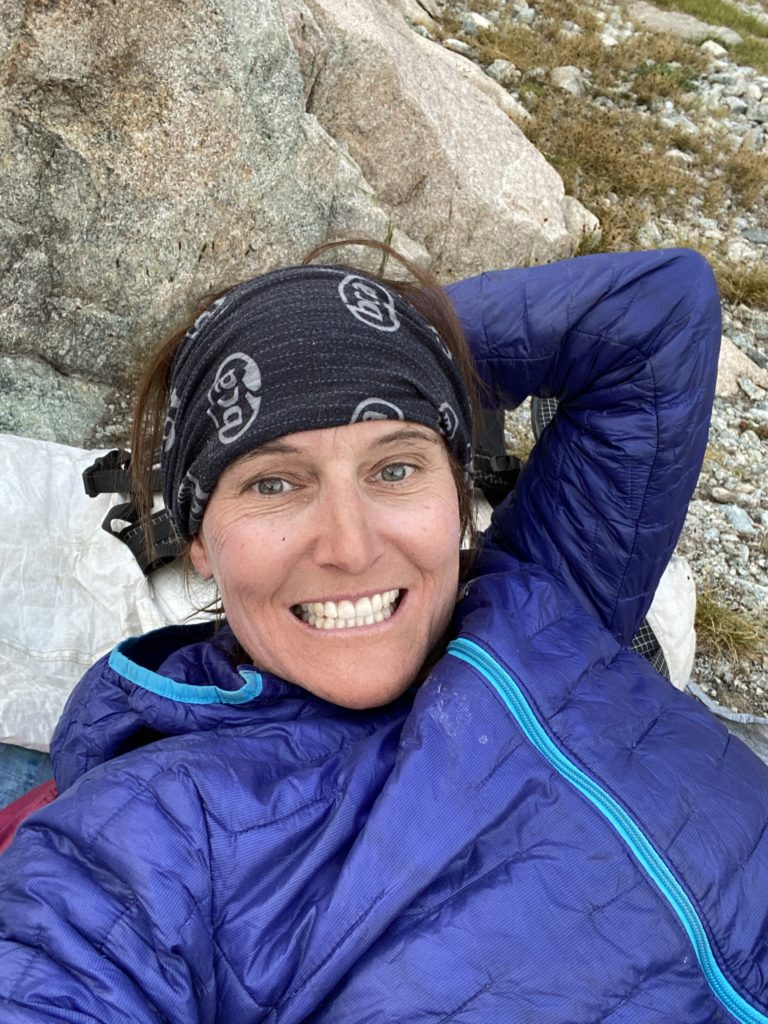 Mary Cochenour
Mary is the Out and Back podcast producer and a writer and editor at Gaia GPS. Before joining Gaia GPS, Mary worked as a lawyer, newspaper journalist, ski patroller, Grand Canyon river guide, and USFS wilderness ranger. Mary holds degrees in journalism and business as well as a Juris Doctor degree from the University of Montana. Mary is licensed to practice law in Montana and Nevada.
When she is not in the office, Mary works as a guide for Andrew Skurka Adventures in wild places around the west, like Rocky Mountain National Park, Yosemite, and the Brooks Range in Alaska. Learn more about Mary on Instagram. Also, read her tips on how to plan your first solo backpacking trip.