Summit all 58 Colorado 14ers with just one app and one map. Now, you can get accurate, comprehensive National Geographic route information for all Colorado's 14,000-foot peaks in Gaia GPS. The map includes trail mileages, elevation gain, technical climbing ratings, parking information for both 2WD and 4WD vehicles, points of reference, and detailed route notes.
You can use this map layer to guide you in real time on any peak, even when you're offline. That's because the Gaia GPS app uses your phone's built-in GPS chip to pinpoint your location, no cell service required.
About the Colorado 14ers
Colorado is home to 58 peaks above 14,000 feet in elevation. That includes 14,433-foot Mount Elbert, the second highest summit in the contiguous United States. The routes up these mountains range from non-technical hikes to serious scrambles. The Knife Edge on Capitol Peak and the infamous Keyhole Route on Longs Peak are both good examples of the latter.
For many Colorado locals, as well as avid mountaineers across the U.S., summiting every 14er is a life goal. However, there is some debate about which 14ers should make the "official list." After all, some peaks are connected by shallow saddles that make it difficult to determine where one summit ends and the other begins.
Currently, many climbers characterize a Colorado 14er as a peak above 14,000 feet with at least 300 feet of topographic prominence. In other words, it has to rise at least 300 feet above surrounding peaks to count. For that reason, you'll hear many refer to the "53 Colorado 14ers" rather than 58. Just to be safe, the NatGeo Colorado 14ers map includes all 58.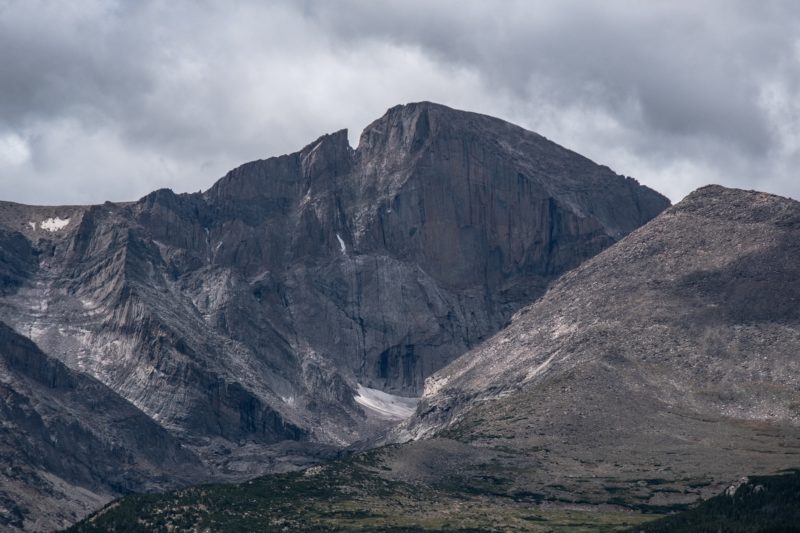 About NatGeo Maps in Gaia GPS About NatGeo Maps in Gaia GPS
Gaia GPS has long partnered with National Geographic to provide users with the expertly designed, high-quality cartography NatGeo is known for. The NatGeo Colorado 14ers layer is the most recent addition to the Gaia GPS map catalog, which already includes NatGeo maps of the John Muir Trail, theColorado Trail, and dozens of America's most popular recreation destinations.
How to use the Colorado 14ers map layer
Like all National Geographic maps, the Colorado 14ers layer is available to users with a Premium Membership. (More info on the different types of Membership here.)
You can access it by opening the United States category of the map manager. Then, tap the plus sign next to the layer to add it to your map screen.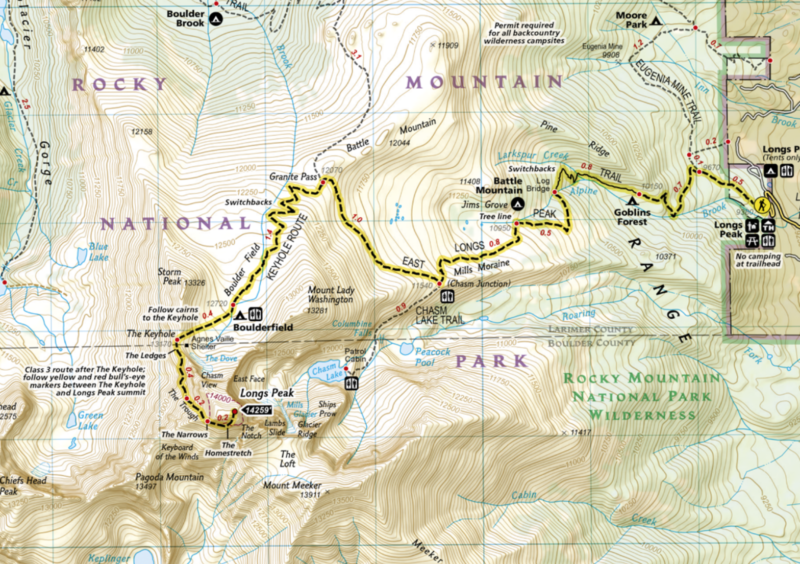 Tips for Climbing Colorado 14ers
Hiking and climbing at high altitudes can be dangerous, and hikers get lost or seriously injured on Colorado 14ers every year. Here are some tips for packing the right kit, nabbing the summit, and getting home safe.

Build up your experience level. Start with non-technical peaks, and honestly evaluate your expertise and emergency preparedness before embarking on a climb.
Wait for the snow to melt. The safest time to summit a 14,000-foot peak is between mid-July and late September, when the spring snow has melted out and before fall snowstorms begin.
Bring a buddy. A partner can help keep you accountable to your pre-determined turnaround time, help you make risk-management decisions, and seek help if you get sick or injured on the trail.
Download maps before you head out. The sheer elevation of 14ers means most of them have service on the summit. However, the rest of the trail is often without cell reception. Always make sure you have the map you need downloaded in Gaia GPS before you leave, so you can access it no matter where you are.
Start early. Aim to be back below treeline by noon; afternoon lightning storms are common in the Rocky Mountains, and often occur even when the forecast doesn't call for them. Pulling off a successful summit often means beginning your hike well before dawn, a quintessential part of the experience known as the "alpine start."
Prepare for unpredictable weather. Temperatures can drop fast in the mountains. Look at a forecast that shows predicted weather at the top of a peak as well as at the base (we recommend mountain-forecast.com). Pack for the lows, not the highs. Always bring more food and water than you think you need, as well as a hat, gloves, a good insulating layer, and a rain shell.
Pack safety equipment. Always bring a headlamp, sun protection, sun glasses, a first aid kit, and any other protection you might need from the elements should something go wrong. It's smart to bring a satellite communication device, such as a SPOT device, as well.
Beware of summit fever. No peak is worth putting yourself in danger. Turn back immediately if you see rain clouds moving in, or if you begin to experience any signs of acute mountain sickness (AMS).